We are so lucky to have family that lives in India. My 5 year old daughter was so excited about her grandparents' arrival this summer. In order to accommodate them we had to move things around and change our house a bit due to our little one's arrival.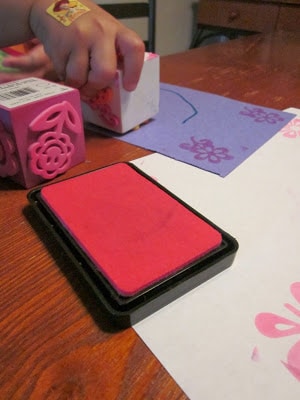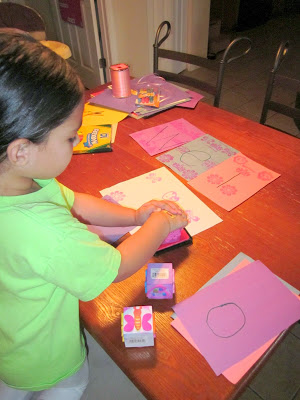 To help ease any anxieties about this change and prepare her, I encouraged my daughter to make something for her Grandparents. (Also Mommy needed a little extra time to get the house ready.) We talked about what would be a good way to make them feel loved we they arrived. She said she wanted to make a sign for them.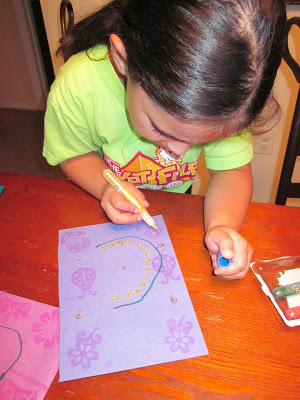 So we figured out how many papers we needed and I gave her the materials and let her be creative.
She copied the text from an index card with the word Welcome that we sounded out together.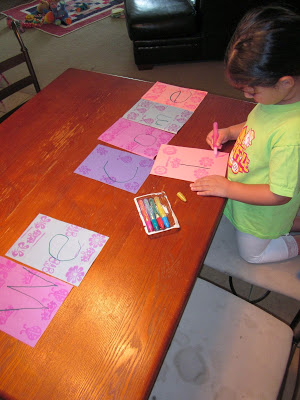 Teacher's Spin… stamping and whole punching is great for fine motor skills and eye hand coordination.
After she wrote all the letters I gave her a box of stamps and glitter glue and told her to decorate each letter for the banner.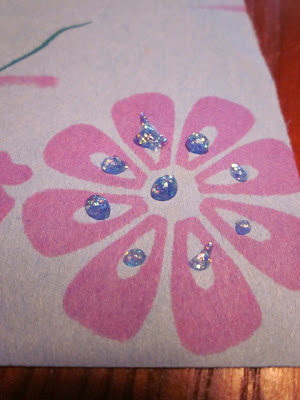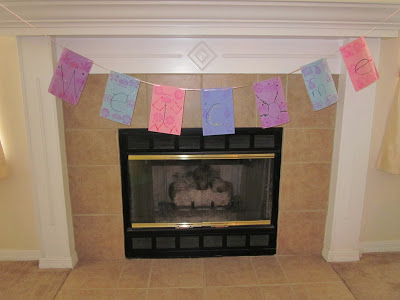 Then she used the whole punch to make the wholes and string the ribbon through. She got the tape out and asked me to help her hang it onto the fireplace.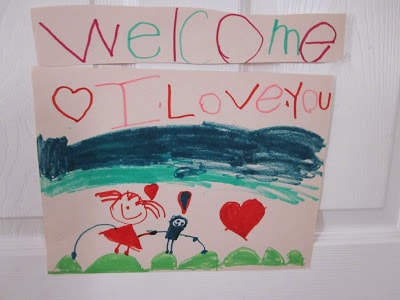 Once we hung it up she thought about making a picture for their new bedroom door and front door. She was so proud of her work and her grandparents loved them so much they've left them up for quite sometime. What a special way to be greeted by your grandchildren and to teach your children that text has meaning.

Update! Look what her grandparents made for her upon our arrival from vacation.
She was so excited!
You could easily adapt this project for any special occasion in your family from Birthdays, Anniversaries, Baby Showers, Little Brother or Sister's Arrival and even the First Day of School!