Here's a quick as easy snack for the 4th of July!  Grab some strawberries, blueberries, icing and graham crackers and make your own flag!  Let the kids do all the work and have tons of fun! Perfect for a Playdate!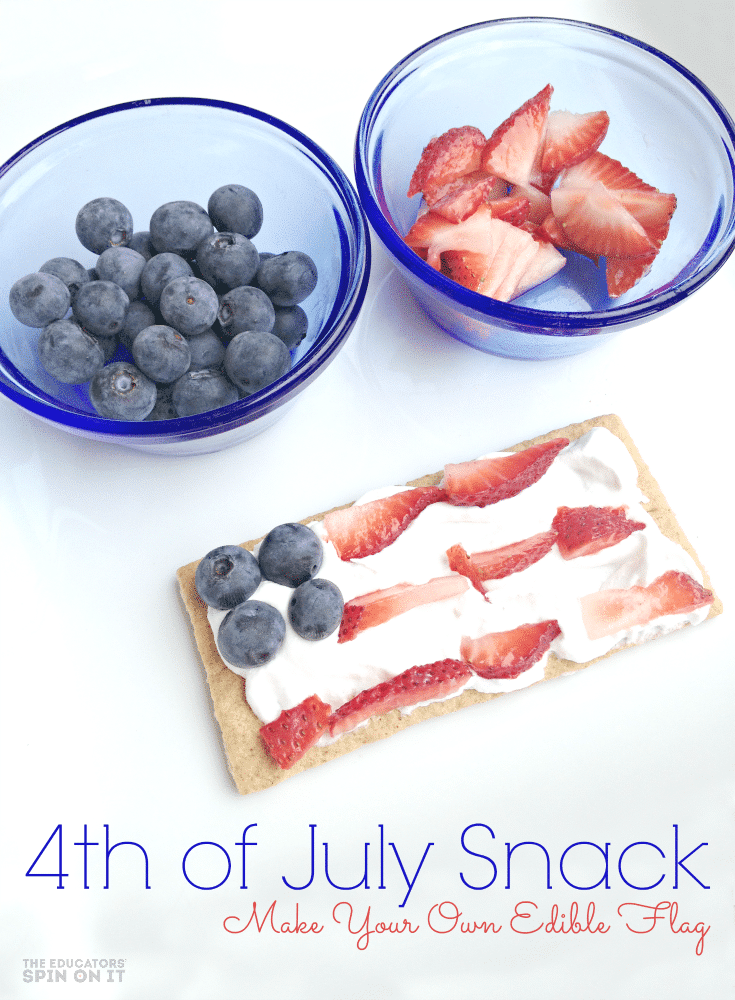 Make Your Own Edible Flag
Ingredients
Strawberries
Blueberries
Frosting or Cool whip
Assemble flags onto the graham cracker using the frosting or cool whip as glue.
Add blueberries for the stars
Add the strawberries for the stripes.
Enjoy!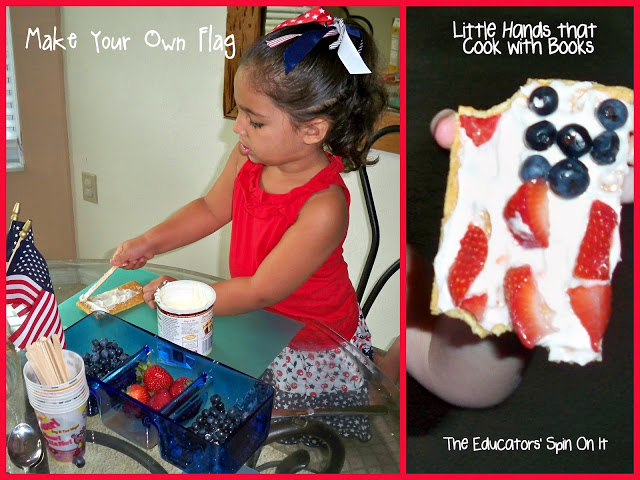 Host a Fourth of July Playdate
We invited our friends over to create these patriotric snacks for a 4th of July Playdate.  They were a big hit!  For the playdate we started off with a few patriotic books about America.  We had the kids made a few patriotic crafts including a handprint flag. Then we went out side to enjoy our flag craft and bubbles around the America Flag to celebrate America's Birthday.  When we were all done we came in and made our Flag Snacks to end our Patriotic celebration.
Here are a few ideas for ways to celebrate the 4th of July with Kids…
Fourth of July Activities for Kids
Red White and Blue Necklace
4th of July Books
Here's one of my favorite books to share with my children…
Here are a few more Fourth of July Books!