Celebrating the 4th of July with your kids can be a lot of fun! Take a peek at this fun collection of 4th of July Ideas for Kids!
Here are some creative ways to use red, white and blue with your child this holiday.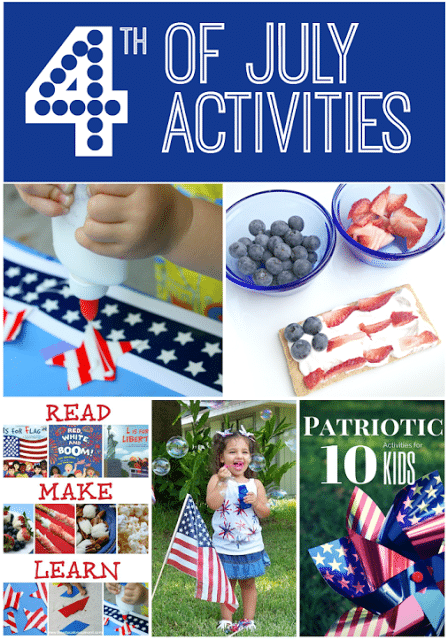 4th of July Ideas for Kids
I think the 4th of July is one of my favorite holidays to see pins for on +Pinterest.  I've been pinning all month long to share some last minute ideas with you. Here are links to all of those Patriotic crafts, recipes, and even a few no-sew ideas to wear tomorrow!  
Fourth of July Pins by The Educators' Spin On It
Or here's a link to ALL of the 4th of July Pins on Pinterest
Fourth of July Ideas by The Educators' Spin On It
Teaching Your Child about the 4th of July
Wishing you a Happy Fourth of July. Don't forget the simplicity of it all is simply spending time celebrating our country's independence with our family and friends.
How are you celebrating the holiday?