Memorial Day is a time to celebrate and remember. It is a day to honor those who have lost their lives serving in the United States Armed Forces.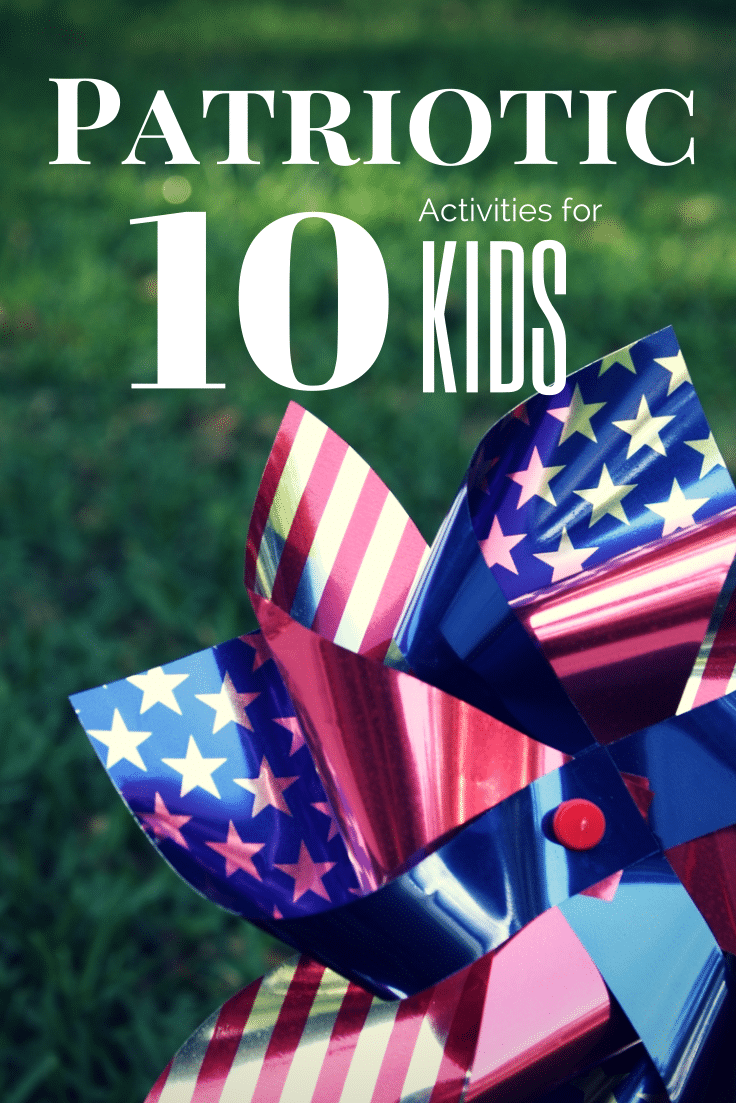 Growing up, my family gathered every Memorial Day weekend for a classic camp-out. My extended family continues to host this family camping event in Minnesota to this day. My Dad, his six brothers, and all of their families gather for s'mores, football games, and more.
My uncle Charlie usually brings a load of hula-hoops and leads a humongous hula hooping contest in which most of the participants lose very quickly! There is also a giant pot luck BBQ complete with classic potato salad and flag cake to complete the festivities.
Now that I have children of my own, my husband and I are attempting to continue making Memorial Day memories. It's been fun starting our own Memorial Day traditions, teaching our kids more about the U.S.A. and remembering our countries heroes.
Memorial Day Activities for Children
For the last seven years, I've made the kids matching patriotic shirts. We've practiced our patriotic songs and had lots of mini-marching parades around the kitchen. In the weeks leading up to Memorial Day, I've taught geography, our National symbols, and discussed the freedoms we have living here.
As for the camping – we're still trying to figure that out. We live states away from family and so are on our own for traditions. I'm a huge fan of being outdoors, but will admit that I like sleeping on my own mattress at night.
Last year we tried camping with all three kids for the first time… well a version of camping. Our local YMCA hosted a weekend camping for families and we registered. They provided food, activities, and cabins for us to sleep in. My three kids had a blast horseback riding, rock wall climbing, and swimming. They even had evening marshmallow roasting! We were able to celebrate without all the stress of having to pack and plan a weekend get-away with three young kids and it helped me feel a little more connected to my fun loving, hula hooping family states away.
So what are some good ways to celebrate Memorial Day with Children?
Top 10 Ways to Celebrate Memorial Day with Kids
1. Talk to your children about the importance of the day.
2. Dress in patriotic colors
3. Read a book about the U.S.A.
4. Make a flag themed craft.
5. Create a care package for a soldier.
6. Have a picnic with your loved ones.
7. Consider donating to an organization that serves veterans.
8. Participate in a National Moment of Remembrance at 3:00 P.M. local time
9. Find and attend local events such as parades, presentations, or services.
10. Teach your kids a patriotic song such as "You're A Grand Old Flag" by George M. Cohan or "This Land Is Your Land" by Woody Guthrie
Would you like to host a Patriotic Party? It's really very easy, budget friendly, and tons of fun! Stop by to read my article over at Mom's Meet to find out more!
How does your family celebrate Memorial Day Weekend?