Remembering to be kind is important for young learners. Using songs for teaching kindness can encourage more thoughtful behaviors towards others
We encourage you to weave songs about sharing, helping others, using kind words and being a friend throughout your daily activities.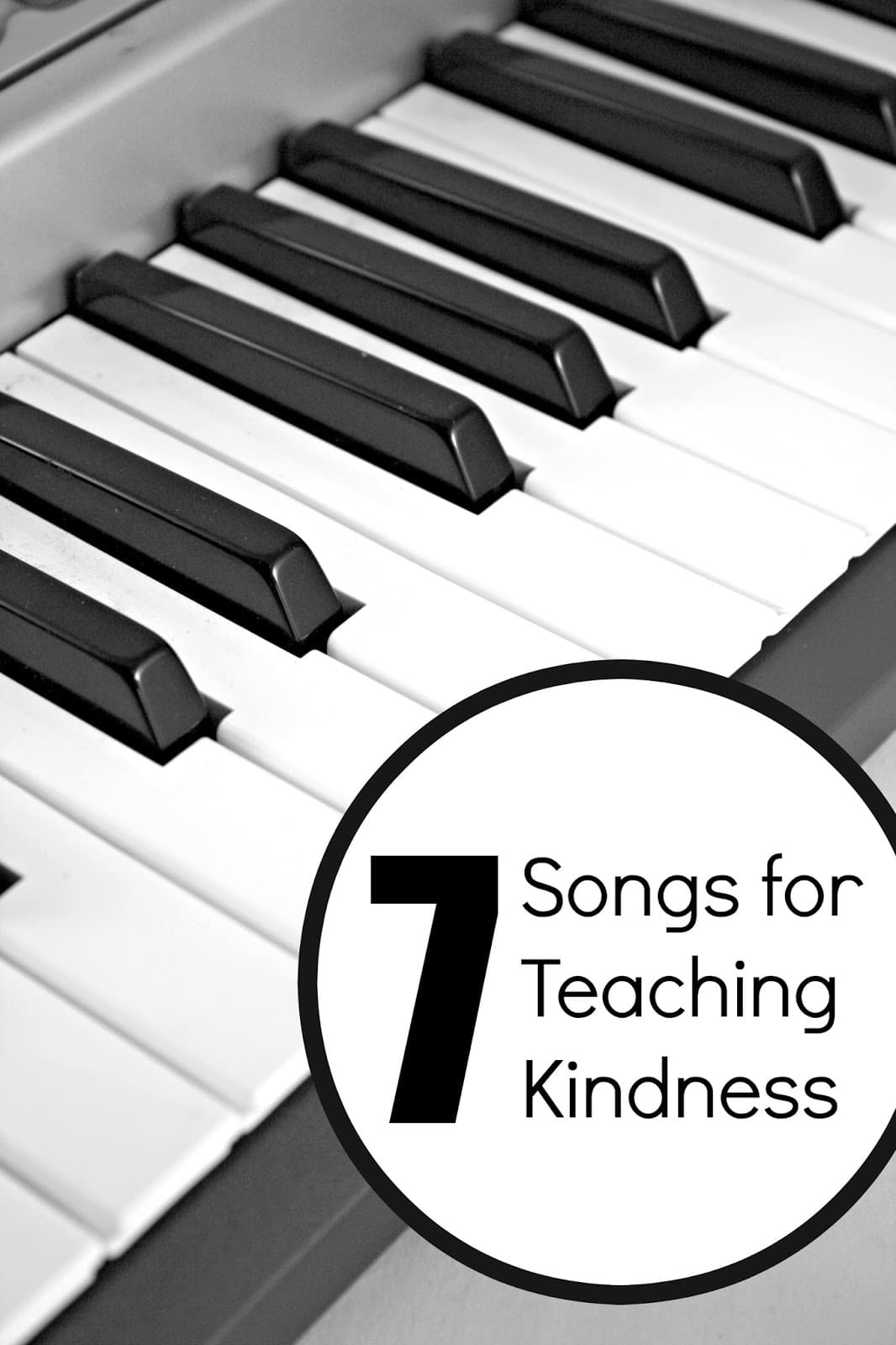 Here are 7 songs for Teaching Kindness
What I Am, A Sesame Street Song by Will.i.am
What I am is HELPFUL!!!"
Children's Song for Developing Manners and Character by Tiny Grads
Being honest and polite is important!
Kindness Counts with Carly, Dennisha, Time, and Kaitling by Sprout
A cute little song about being kind to others with simple things kids can do such as "Volunteer to walk a dog."
FILL YOUR BUCKET SONG by The Learning Station
When we are kind, we fill a bucket.
You are My Bestest Friend in the Whole Wide World by Koo Koo Kanga Roo
You make me feel like a million dollars.
Best Friends Forever – Silly Song by Veggies Tales
"I think you are swell!"
BEING KIND: The Music Video that Circle the World
Spread kindness to every living soul
A very sweet music video for kids of all ages to inspire kindness.
More Kindness Theme Preschool Activities for Kids
Writing Activities: Kindness Postcards by Growing Book by Book
Writing Kind Notes with Alphabet Stampsby Mom Inspired Life
7 Songs to Teach Kindness By The Educators' Spin On It
How many kind hands am I tall? – measuring with hands by Rainy Day Mum
Teaching Kids Kindness by Making Cards for Sick Children by Capri + 3
Virtual Kindness Notes from Kids by Still Playing School
Kindness Activities Preschool Chart by Fun-A-Day

Teaching Preschoolers Kindness with Bob and Larry by Life Over C's
Kindness Themed Books for Preschoolers
Here are a few stories that can go along with these kindness songs. They are linked to Amazon with our referral link for easy shopping.
The Kindness Book by Todd Parr
Superbuns!: Kindness Is Her Superpower by Diane Kredensor
Tomorrow I'll Be Kind by Jessica Hische
Do you have a favorite song for teaching kindness? Share with us in the comments below!