Are you looking for a Mother's Day Gift Idea? Here's a gift that can be made easily but that will bring a HUGE smile to Mom's face and warm her HEART!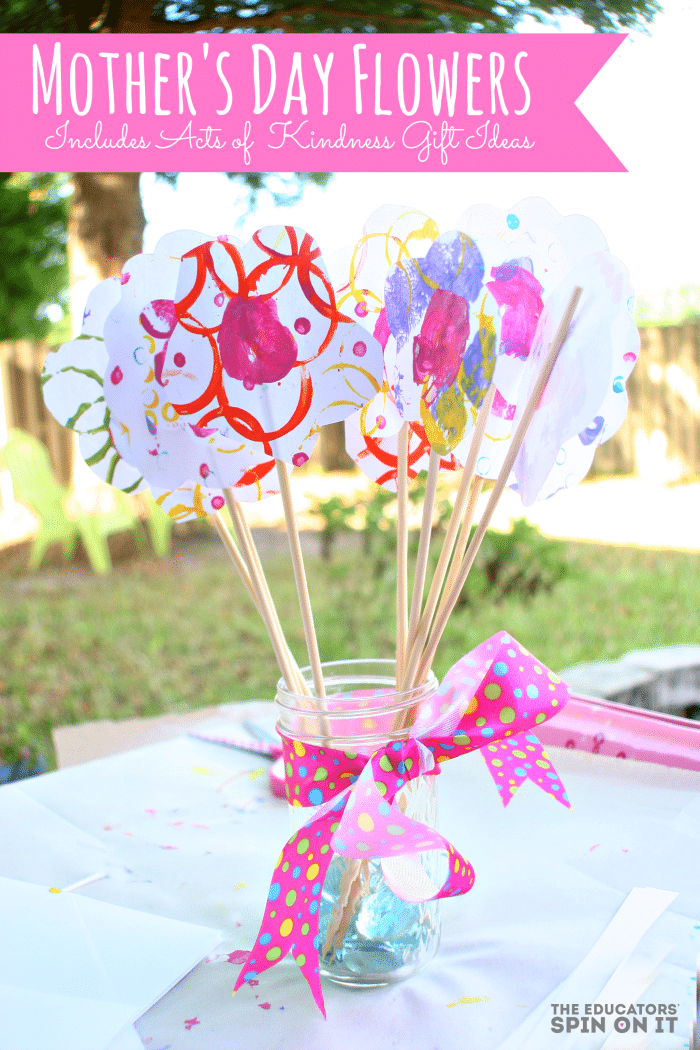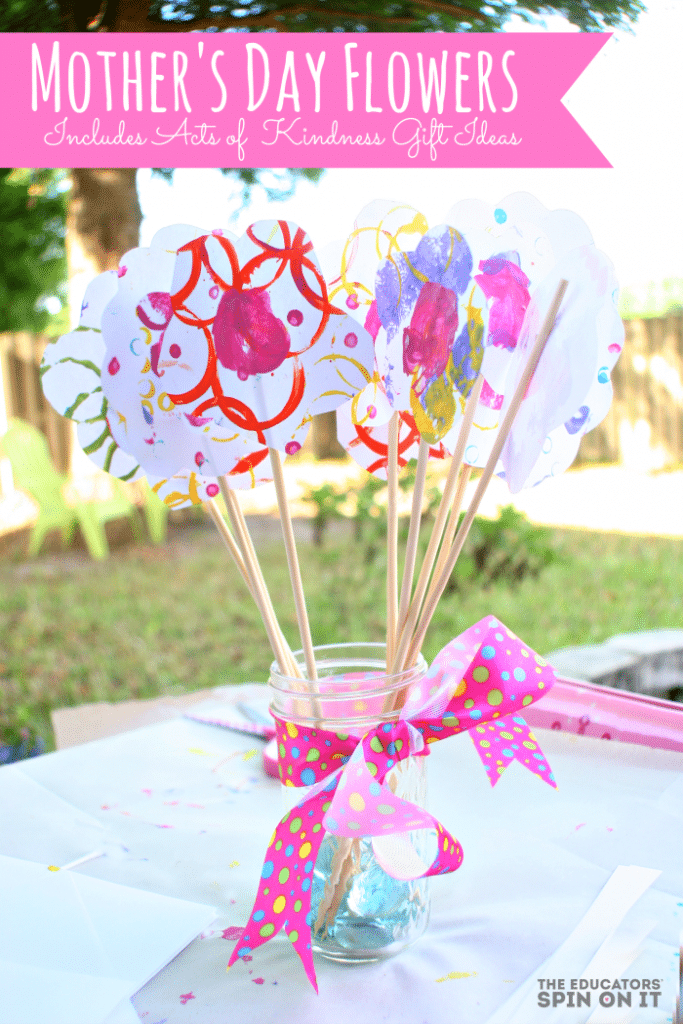 First, go to my DIY Flower Bouget for Mother's Day Tutorial to follow step by step guide.
Once you've made your flowers it's time to add Acts of Kindness to the stems.
Acts of Kindness for Mother's Day
Here are several ideas that will be a hit with Moms everywhere. These ideas include all sorts of surprises from indoors to outdoors! You know your mom the best, so she may even have quite a few more that will make her SMILE if you think about it.
Get creative and have fun with the Acts of Kindness.
Here are a few suggestions to get you started…
Acts of Kindness from your Heart for Mom
Draw a picture for your mom
Bring flowers to your mom (wildflowers count too)
Leave a sweet note on her mirror
Leave a kind note on her pillow
Surprise her with a note in her car
Leave a silly note on her computer or laptop screen
Email your mom something that you love about her
Text your Mom a kind message (Your dad can help!)
Take a picture with your mom and print it for the fridge or office
Create a Hanging Photo Frame with Mom Pictures
Write a thank you note for a recent task she helped you with
Write a story about your Mom & read it to her
Write a Poem about your Mom
Paint a special MOM Picture
Create a scavenger Hunt for her with Thoughtful Notes
Create a wall of flowers or hearts with positive words on their door each day
Acts of Kindness Outside
Water the plants
Weed the garden
Plant a few new flowers for the garden
Sweep the front porch or back porch
Get the mail and deliver with a cool drink
Bring in the garbage can on trash day
Wash the car
Vacuum the car
Acts of Kindness Around the House
Sweep the floor
Mop the floor
Wash and Dry the Laundry
Fold and Put the Laundry away (sometimes Moms are busy just don't get to the clean basket)
Do a 20 Minute Rapid Clean of Hot Spots before she gets home
Dust the house
Take out the garbage
Vacuum the house
Acts of Kindness to Surprise Mom at Home
Set the table for a fancy dinner on a regular weeknight
Offer to help clean up the kitchen after dinner
Make a special dinner for mom
Bake a special treat for her
Surprise her with breakfast in bed on a weekend
There are so many ways to show our gratitude towards moms this Mother's Day. I hope you're able to take the time to show your Mom how much you appreciate their dedication and love to your family.
Here are even more things to do with your mom at home for some mother-daughter bonding activities.
Check out these additional Mother's Day Ideas
We'd love to see how your little one celebrates Mother's Day, SHARE an image or comment on our Facebook Page about their acts of Kindness!