Children are naturally drawn to insects as they explore their world. Here are bug themed activities that your child will love to get a little buggy with this summer!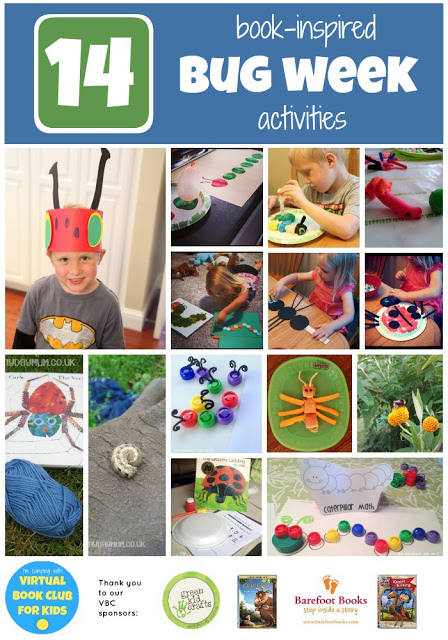 We've found tons of ways to make a Bug Theme tons of fun at your house for a playdate or even summer camp. Here's a list of our favorites below.
Bug Themed Crafts and Activities for Kids!  
It's been a very busy week in the Virtual Book Club Summer Camp 2013 Session 1: Bug Week!
I'm so thrilled to be hosting with Toddler Approved and Rainy Day Mum and sharing so many fun ideas together for our kid this summer.  
We're thrilled to share that we're also pinning great ideas when we see them to our Virtual Book Club Summer Camp Pinterest Board . We even had a Bug Week just for this past week.  
Keep checking as we create more ideas for our Garden, Water, Forest and Animal Boards too!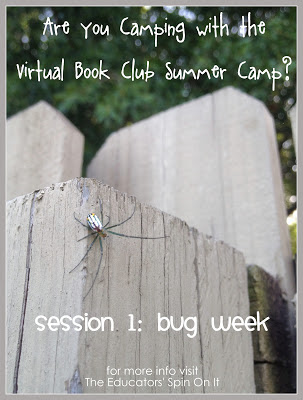 You are also welcome to share photos and links in the comments or on our VBC Facebook page or The Educators' Spin On It Facebook Page.