Hands on fun for kids to work on their handwriting skills for summer! Explore these 5 handwriting tips for summer fun with your child. Many of them don't even use a pencil!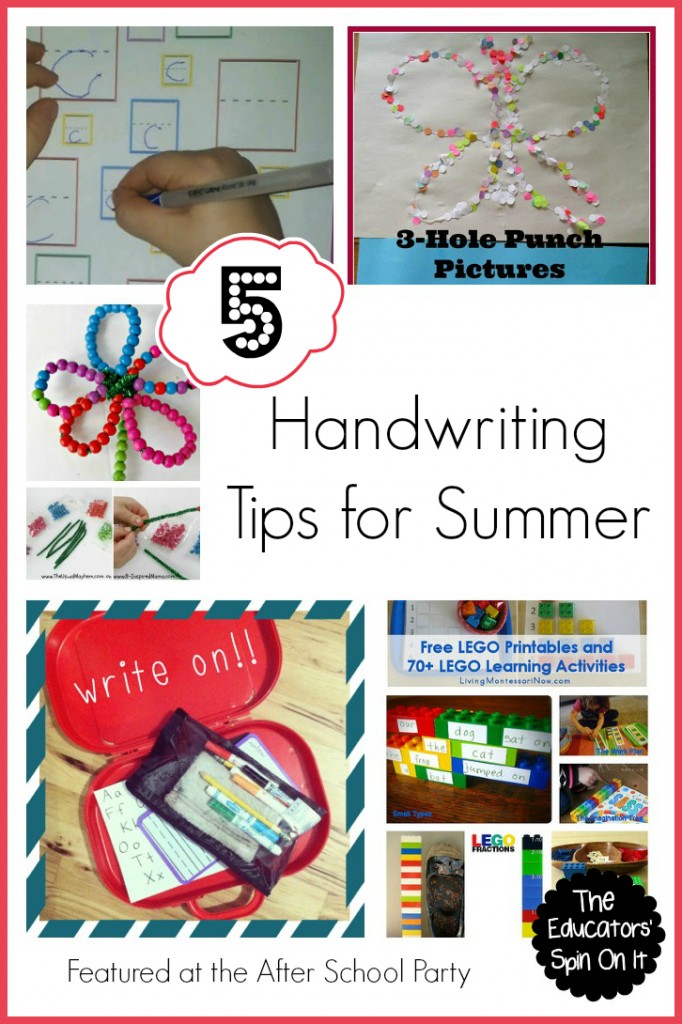 Summer is the perfect time to help your child work on their handwriting skills.
However, it's not what you think. Rather than sitting them down with lined paper and pencil and having them write and write until it's perfect, it's actually time to gather activities to help build their strength in their fingers and build visual discrimination skills.
Handwriting Tips for Summer Fun with Kids
Take a moment each day to get out all those fun things of childhood and play to help build skills for Handwriting!
playdough
clay
kitchen tongs
beads
lacing cards
legos
and more!
Using activities that use those fine motor skills helps to build the strength needed in your child's hand to form letter correctly while writing.
Gross Motor Skills are a fun way also to build those muscles activities like swinging, Jump roping and monkey bars help to build that strength too!
We have 3 Pinterest Boards that can help you with Building Handwriting Skills.
We put together this post that highlights fine motor activities for strengthening vision and hand eye coordination for your child too!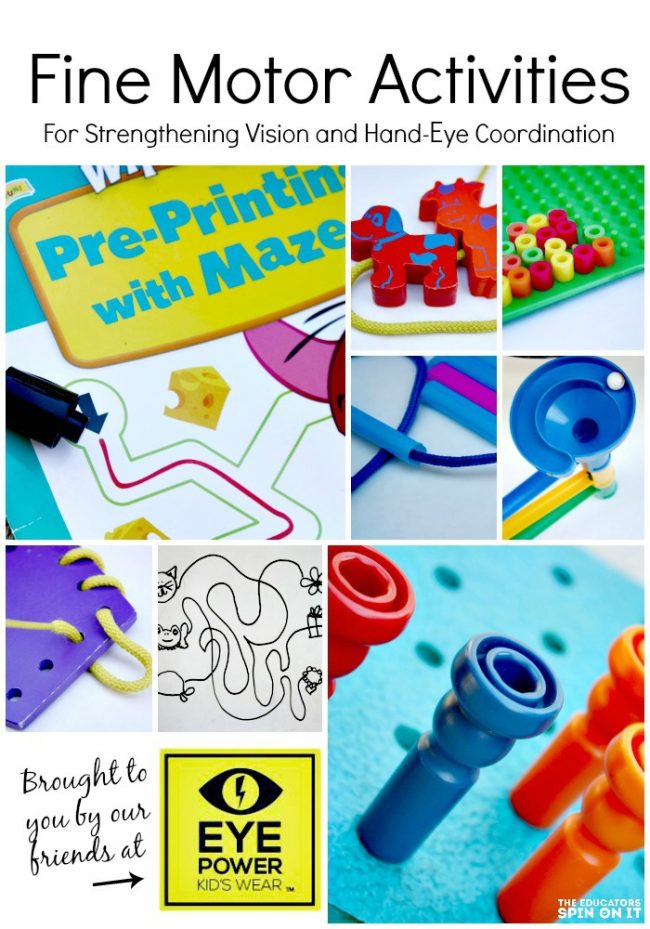 Handwriting Activities for Kids this Summer