Story time as a mother can be one of the most special times you can have. It's a treasured gift of Motherhood. The ability to take an author's book and share with your child how special they are to you can be magical.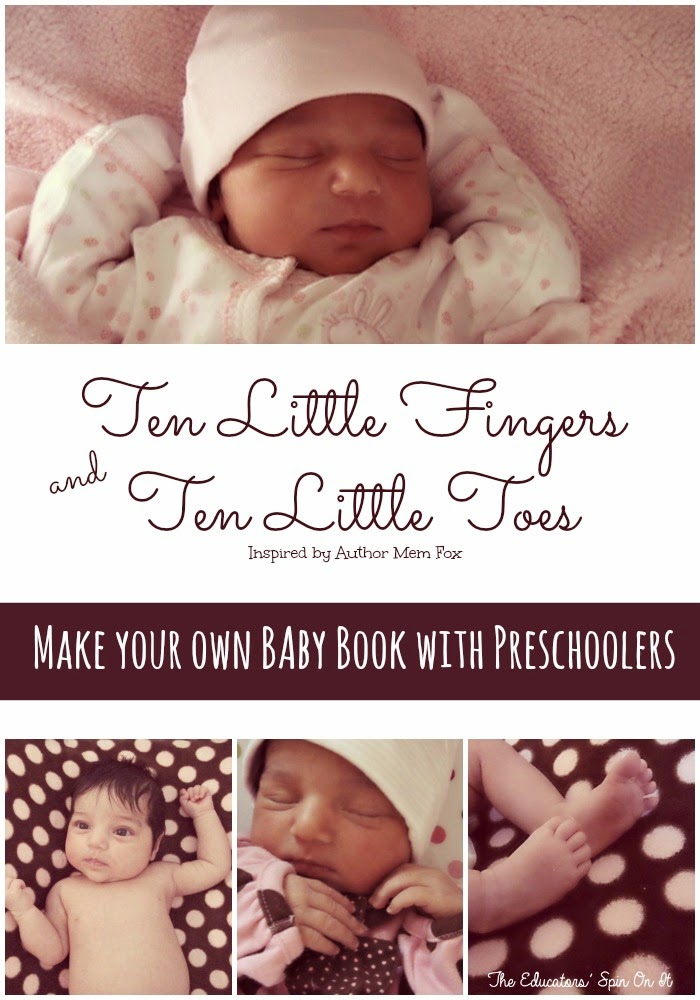 There is one special author that comes to mind who encourages me to find those special moments with my children. This months' Virtual Book Club author is Mem Fox
!
She has written this very special book called Ten Little Fingers and Ten Little Toes.

Have you read it to your little one yet?



Disclosure: This post contains affiliate links to Amazon books.
Ten Little Fingers and Ten Little Toes by Mem Fox
Make Your Own Lullaby Inspired by Mem Fox
As you watch Mem's Song Video below you'll see that sometimes it's a special song that just perfect with our child to explore language too. Both of my girls have their own little baby songs I hummed along to night after night until they found their own special words.
Do you have a special one for your child?
Sharing Baby Book Moments with your Preschooler
I've been spending more time with our Baby Books with my daughter who is now 3 and a half. She's quite fascinated by the fact that she's growing bigger and that Mommy and Daddy were babies a long time ago or "yesterday" as she says.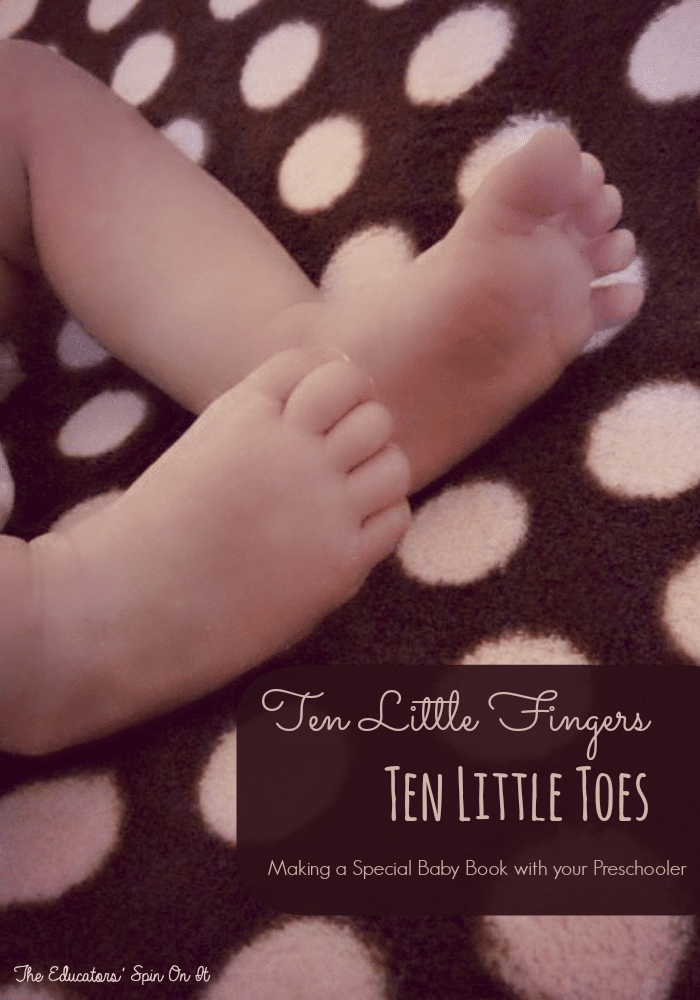 Make Your Own Baby Book Inspired by Mem Fox
Make a Baby Book with your child adapted from Ten Little Fingers and Ten Little Toes
There was one little baby who was born ________.
Make each page end with "This little baby had ten little fingers and ten little toes."
Print out images from your child's baby book so that they have images to hold and touch and look at. This concept is so important for self image and learning about print.
We used some of Mem Fox's words from the story, Ten Little Fingers & Ten Little Toes, to add on top of our images. For children who are learning to read add a simple text that they are able to read.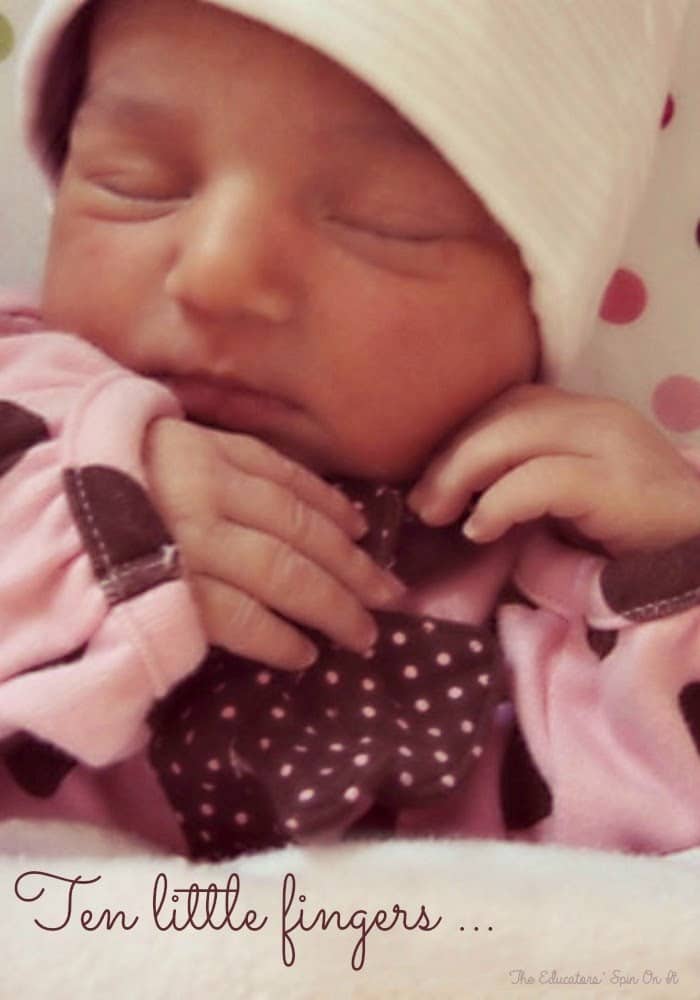 Baby Activities for Kids
Sharing a few fun activities with babies can make this book even more special.
Set up a baby care station

Set up a baby bath station

Make a basket full of books with babies

Make a matching game using baby photos
Resources for author Mem Fox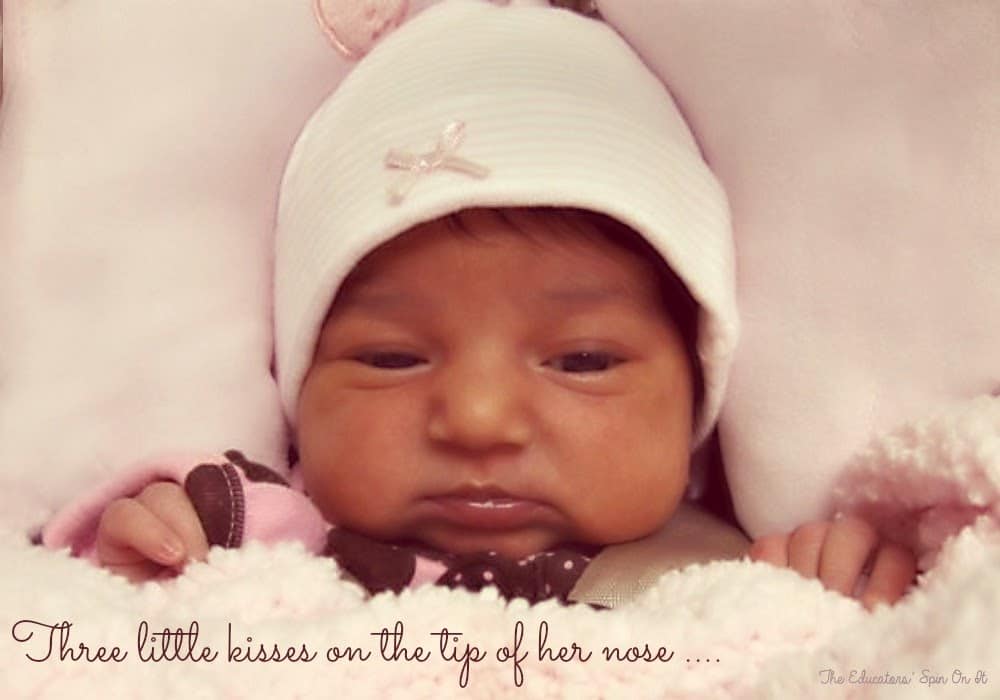 Videos of Mem Fox
Making a personal connection with authors is one of the funnest things you can do with your child as they begin to learn and appreciate books and writing. Take a peek at these videos of Mem Fox. The first one is of her signing a song to go along with Ten Little Fingers and Ten Little Toes. The second video is a story reading at the White House of Ten Little Fingers and Ten Little Toes. The final one is a little story behind the making of the books. So much fun to see the process. Take a moment and enjoy with your child.
Here's a few more of Mem Fox's Books to check out too with your child!
Join the Mem Fox Virtual Book Club for Kids!
Now that we've shared our activity with you, we're excited to see what you came up with! Please link up your Mem Fox inspired posts to the blog hop linky below. There are a few rules for this blog hop that we ask you to follow, so make sure to read them:
Link up only posts inspired by Mem Fox's books that share book inspired crafts, activities, recipes, etc. Any other posts will be deleted.

Visit other blog posts on the linky and comment on or share the ones you love!
Have you signed up for the Virtual Book Club for Kids SUMMER CAMP?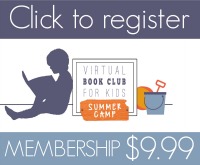 Disclosure: This post contains affiliate links to Amazon. All opinions are 100% my own.