Grab some felt to make this easy D.I.Y. Ducking Costume Felt Headband. This project is great for beginning sewers. No sewing machine needed. (If you don't sew – just hot glue!!!)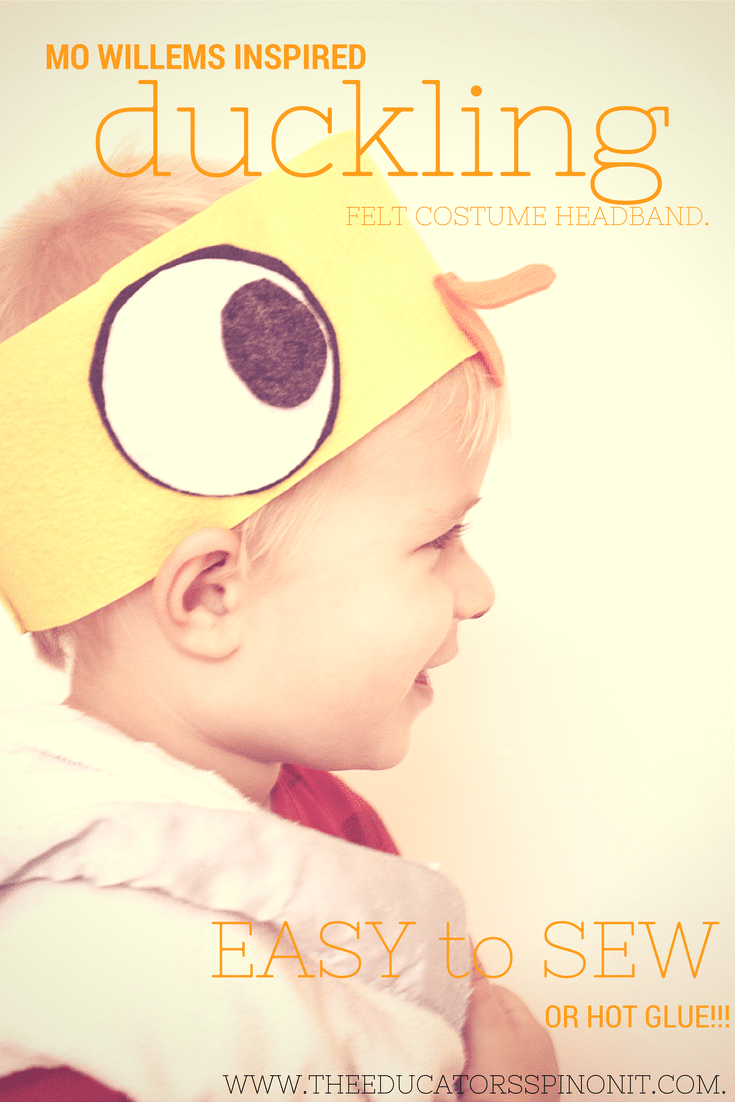 < affiliate links included in this article>
The Duckling Gets a Cookie!? is a picture book for the young reader about Ducking, his friend Pigeon
, and a nut cookie. Duckling is the model for politeness, whereas Pigeon lists all the things he has asked for, but never received. It ends with a gesture of friendship – sharing. And another polite request for another cookie (without nuts!).
The following activity, DIY Ducking Costume Headband is a great way to tie literacy and life skills together into an at home project for grade school children. It is a great addition to a dress up bin or even a Halloween costume for children.
I do supervise all sewing projects and help thread needles, otherwise, my 8 year old and 4 year old sew independently. Adults could of course make one as well.
Make A Duckling Costume Headband
Supplies Needed:
Yellow, black, grey or light blue and white felt
Needle
Thread
Ruler
Scissors
Directions to Make the Duckling Costume Felt Headband:
1. Cut a green felt rectangle 23 inches by 3 inches. This will fit most children's heads.
2. Cut 2 white circles around 2 1/2 inches in diameter. Set these circles on top of the black felt and cut 2 black circles slightly bigger in size. 2 grey or light blue ovals for the pupils. 1 beak shape.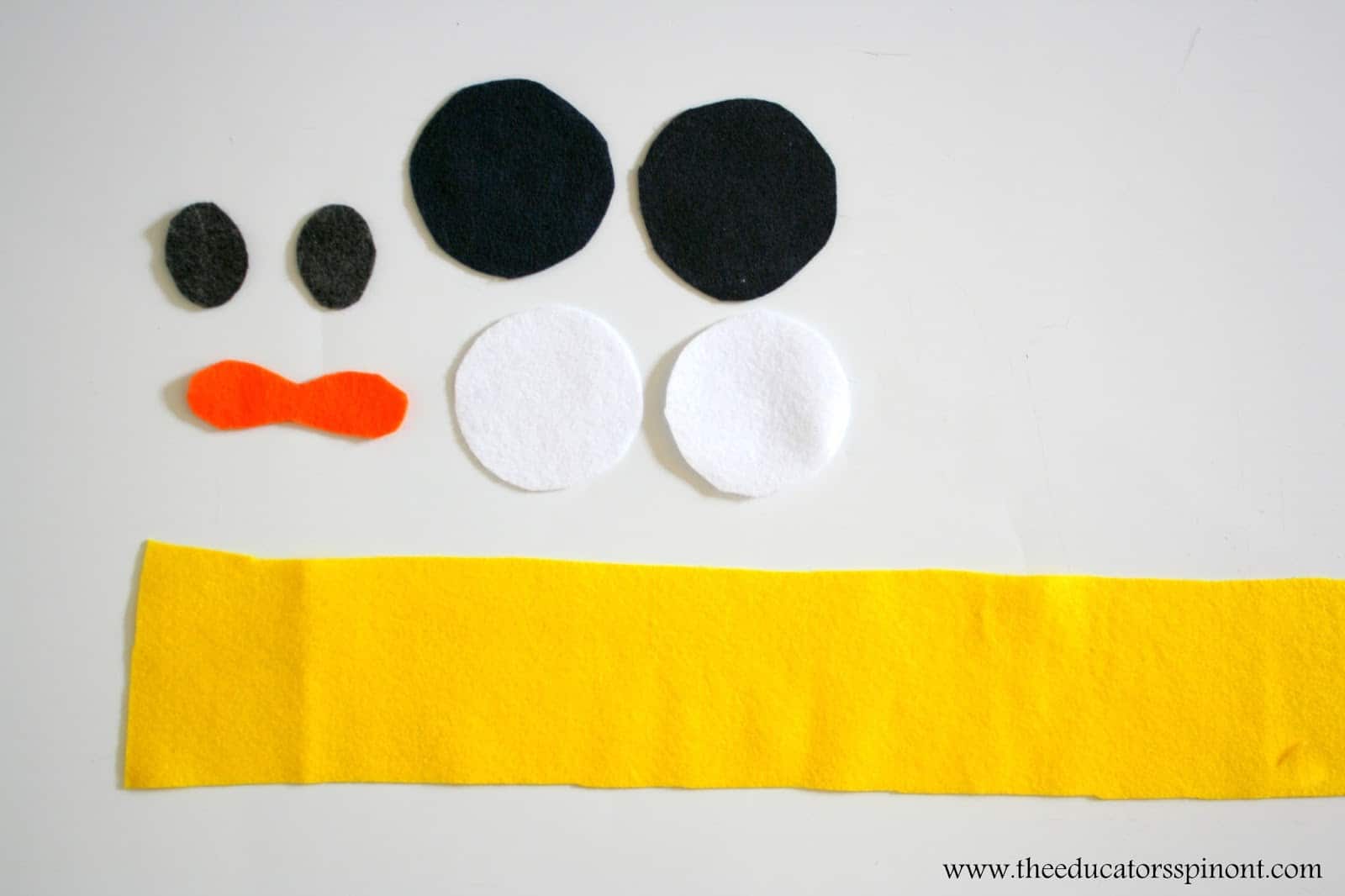 3. Assemble the pieces in their places. Glue or pin in place. Set the eyes wider apart than you think. They will look ok when they are wrapped around a head and not laying flat like pictured.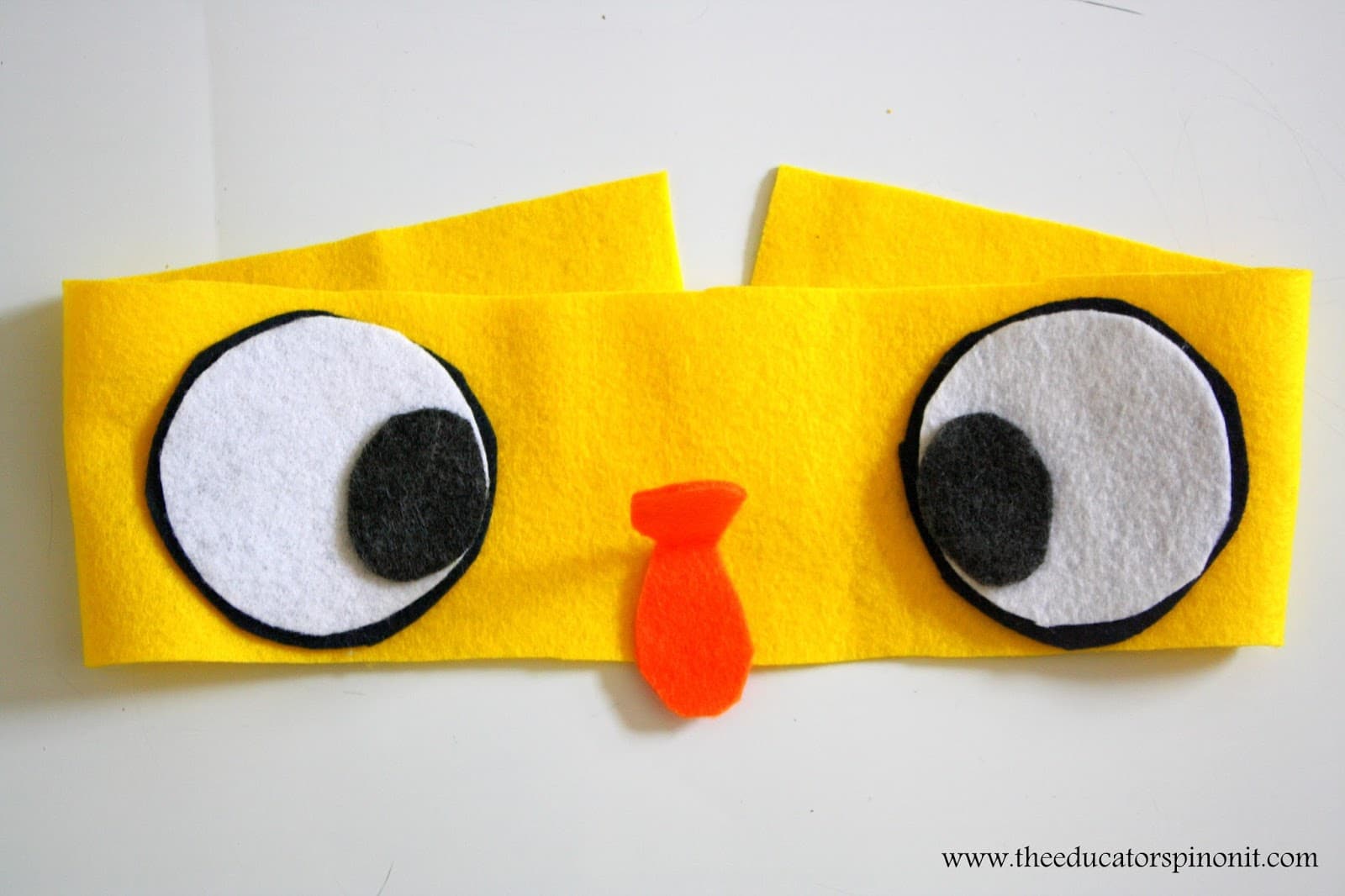 4. Using a straight stitch, sew the pieces together. Switch thread colors as needed. Match like colors if possible.
5. Try the headband on. Pin closed where it would make the best fit for your child. Using a straight stitch, attach
Story Extensions for The Duckling Gets a Cookie?!
Story Retelling
Now that you have made a Duckling Headband, the kids can re-enact the story. Think about what his voice would sound like and what things he would say. Let your children explore their creativity in the story retelling activity.
Some great phrases from the book:
"May I have a cookie please?"
"Oh, THANKS!"
"So I could give it to you!"
Make your OWN story
Use the character and create your OWN story. Have them act it out in a performance for the family!
Talk about using Manors
Practice using please and thank you.
Discuss what it means to ask politely for something.
Make sure to buy (or check out from the library) your copy of Knuffle Bunny and some of Mo Willems other kid-favorite books:
Are you a Mo Willems fan? Have you read Cat the Cat yet? These are for young readers. Find out more about these books and Mo Willems in this video.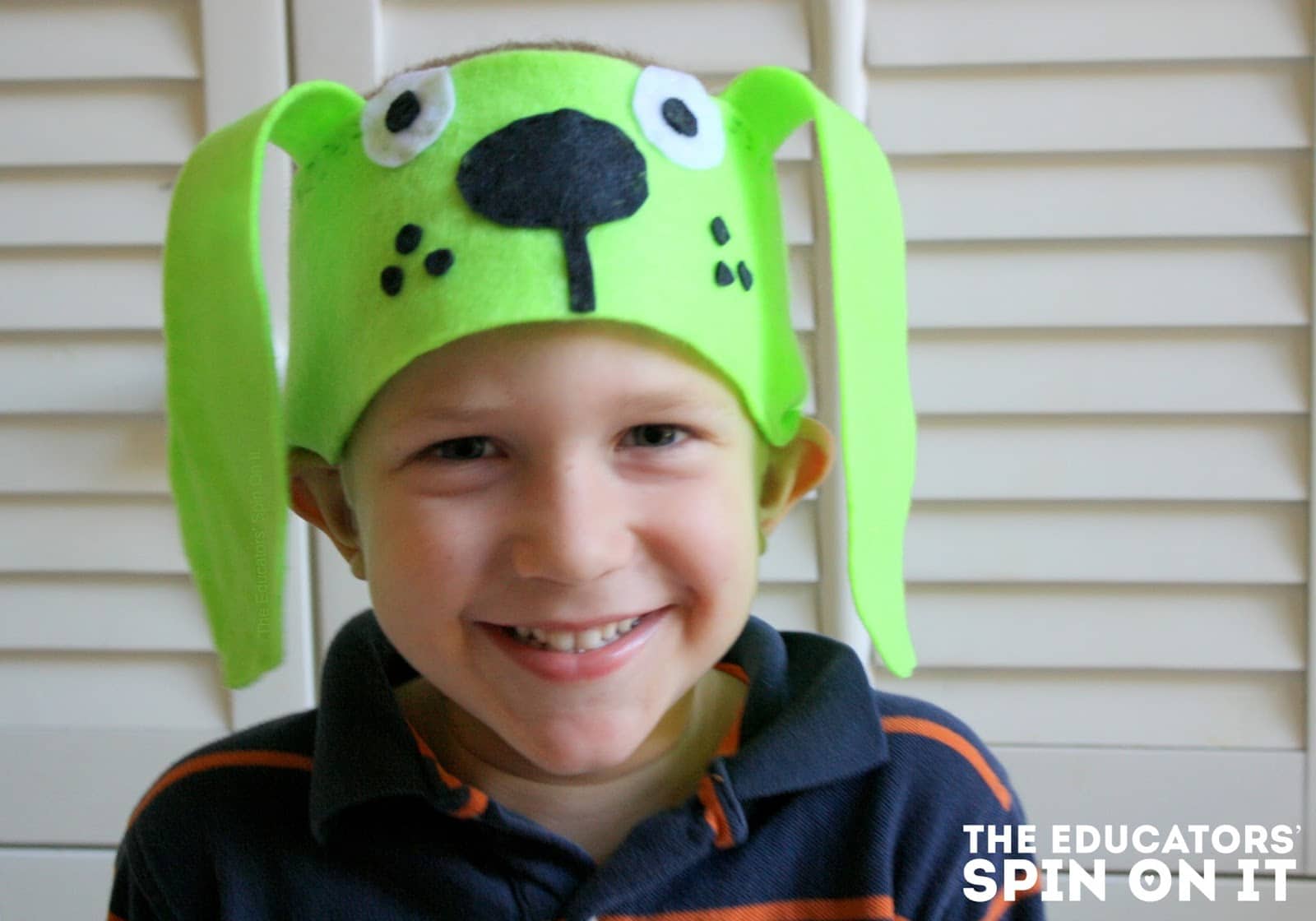 Let's let our kids READ – MAKE – and PLAY!!!!
Happy Learning!