Encouraging your child to recognize numbers takes a variety of activities throughout their childhood. This fun DIY number book for preschoolers is a creative way to reuse your puzzle pieces to help you child learn their numbers.
We first started this activity by using our Wooden Puzzle to create a Number Scavenger Hunt.
Once we went on our number scavenger hunt we discovered there are a few more things you can do with this game! Come see how we created our own number book!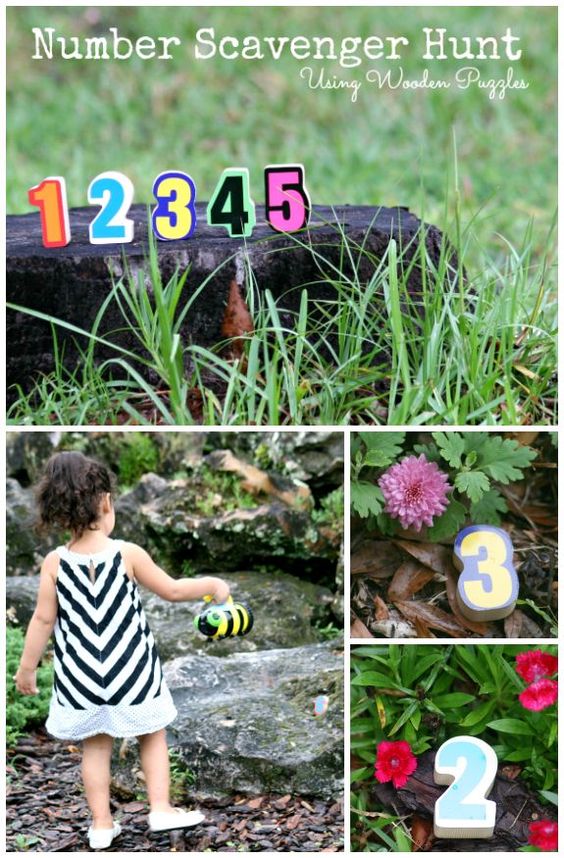 Create your Own Number Book for Preschoolers
To extend your child's Scavenger Hunt fun you can create your own Number Book. Take pictures of where the numbers are hiding and then print them out with your child.
It's a creative way to use your puzzle in a different way PLUS you are working on number recognition, positional words, and building vocabulary and literacy skills.
Here's a peek at our Scavenger Hunt pictures.
You could use any type of Numbers to create the Number Book. Magnets, Hand drawn, Numbered Cubes or we choose to use our Puzzle Pieces in a fun new way.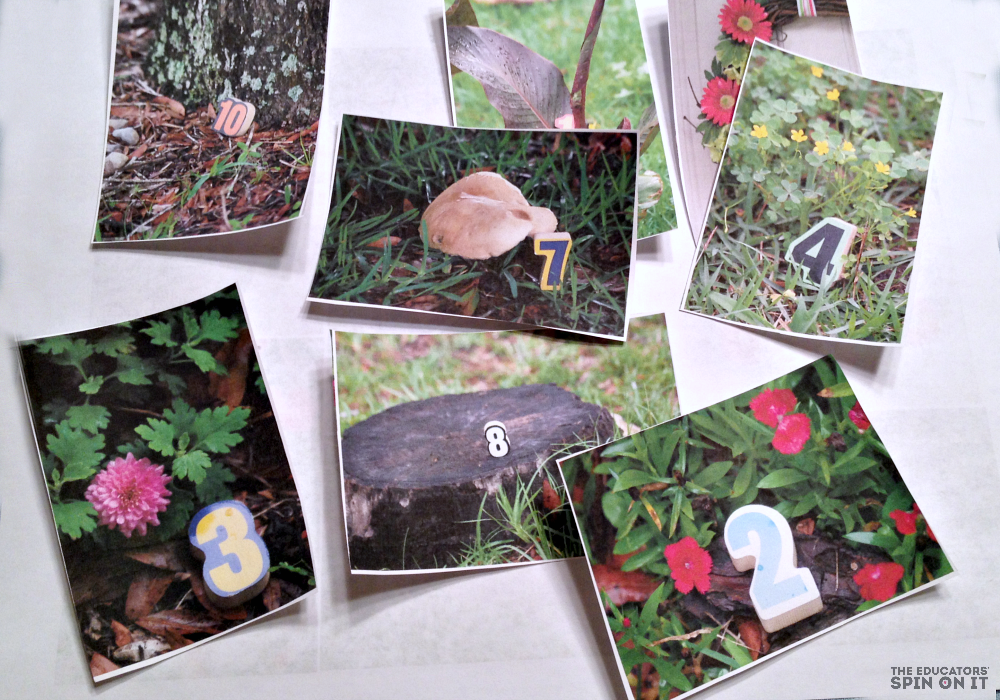 To make your own number book…
Take pictures of the numbers where they are placed
Upload images to the computer
Print images inserting several images onto one sheet at a time
Cut out images and glue them onto a pre-made book with 11 sheets of paper, you can use 1-10 for younger children.
TIP: Having your child manipulate thing images to glue onto the paper helps to connect to the book and also more visual recognition time for the numbers.
Write the text with your child as they describe the image "The 10 is on the rock" or "The 4 is next to the tree"
You could even have them draw items, stamps, or place stickers to match the number for one-to-one correspondence.
READ your new number book with your child.
Hope you have fun with your making your own number book! Don't forget to explore the Number Scavenger Hunt.
Plus maybe purchase your own Wooden Number Puzzle.
For more Number Activities for Preschoolers, you may enjoy…