Looking for a few last minute ideas for Easter for your School Aged Kids? Here are some of our favorite Easter Activities for School Ages!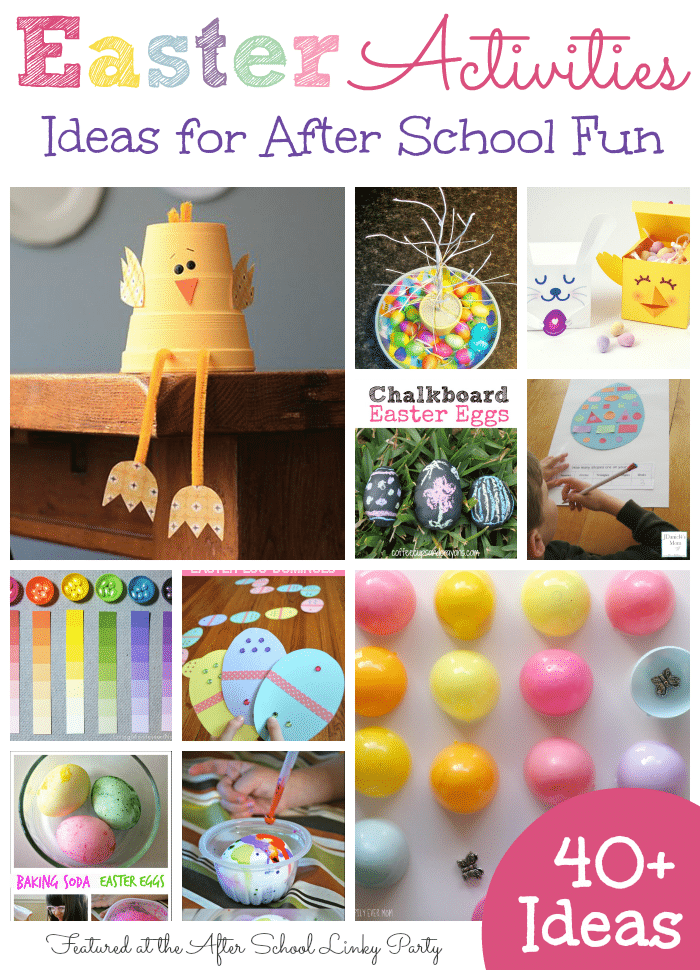 Easter Activities for School Ages
Here are a few of my favorites which include Easter learning activities, Easter Themed Science, Easter Themed Craft Ideas, Easter Themed Snacks and more! Let's take a peek at the 40+ Activities that you have to use this week for Easter!Easter Themed Learning Activities
* Indicates featured in Easter Collage
Easter Themed Science Activities
Easter Themed Crafts for Kids
Easter Themed Movement Activities
Easter Themed Snack Ideas for Kids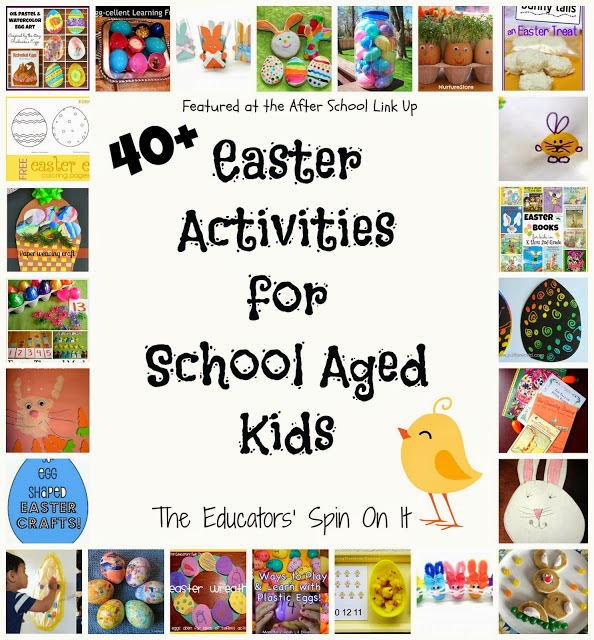 So many choices to choose from with these Easter Activities for School Ages. Be sure to plan a few out to make your holiday special. Or even consider volunteering at your child's school by doing on of these Easter Crafts or Easter Games with the class.
Here's our Most Popular Easter Roundup
What are you planning this week to Celebrate Easter?