A collection of resources for teaching art to kids! Explore helpful websites, online classes and books to help your child learn about famous artists and styles of art.
How does your school share art with their students? We are very fortunate that our art teachers worked all year long with the students in each grade. During each weekly class they explored many famous artists throughout the year.
Resources for Teaching Art to Kids
As we walked the hallways for Art Show Night each class had created pictures inspired by a famous artist and famous pieces of art. It was truly fun to see how each child created their own masterpiece.
Here's my little one's First Art Show Piece in Kindergarten.
And also below having her piece selected to be on exhibit at the School Board, she was so thrilled!
As I was observing the student pieces it made me realize that I don't actually know what the standards are for each grade and thought maybe you might find this information helpful too.
This is going to be a goal for this year!
Visual Arts Standards
Core Standards from Art Educators
Kindergarten – Fourth Grade Standards for Visual Arts
Florida Department of Education Visual Arts Standards and Resources
Now that you have seen the standard you're thinking just like me, I'm not an art teacher how am I supposed to do this with my child.
First of all check out your local Art Museum. Many museums have children's programs throughout the summer and at ours we even are fortunate to have a monthly program for children Ages 3 to 5.
As you know, I enjoy sharing things on Pinterest that I come across. Here's our Art for Children Pinterest Board.
Here you will find a collection of the best art activities to create with your child. I took an Early Childhood Art Coarse in college and I try to share with you as many things as I see as developmentally appropriate and fun for your children.
Disclosure: This post contains affiliate links.
Are you ready to create Art with your child?
Best resources for Art with Young Children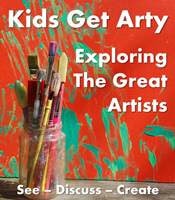 Where to start?
Red Ted Art
Exploring the Great Artist by Red Ted Art
20+ Art Books for Kids by Red Ted Art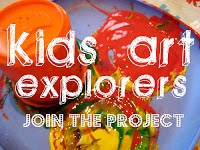 Kids Arts Explorers Series by Nurture Store

Creative Challanges hosted by Tinkerlab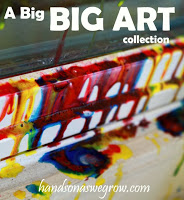 A Big Big Art Collection from Hands On As We Grow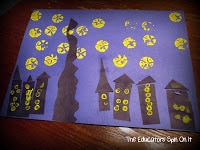 Here's our activity for Van Goghs Starry Night
Resources for Teaching Art to Kids
Check our our top picks for Hands on Fun with Art Books with Amy Guiglielmo
Here's one of my favorite Resources Touch the Art Books by Julie Apple and Amy Guglielmo!