Do you love cake balls? Valentine's Day is coming soon and here's a fun way how to make heart shaped cake balls for someone special. The best part is that your kids can help make them too!
Here's the easy recipe for heart shaped cake balls.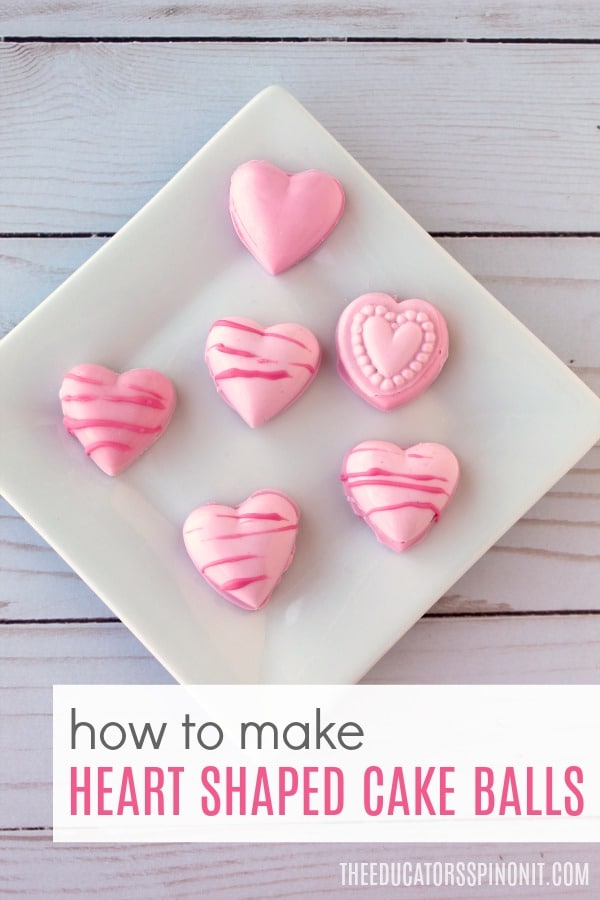 Disclosure: Affiliate links used in this post to Amazon.
Heart Shaped Cake Balls Recipe
Make these adorable heart shaped cake balls for a loved one or even classmates this Valentine's Day. All you need are a few supplies to get you started for this handmade Valentine's Day Candy Treat!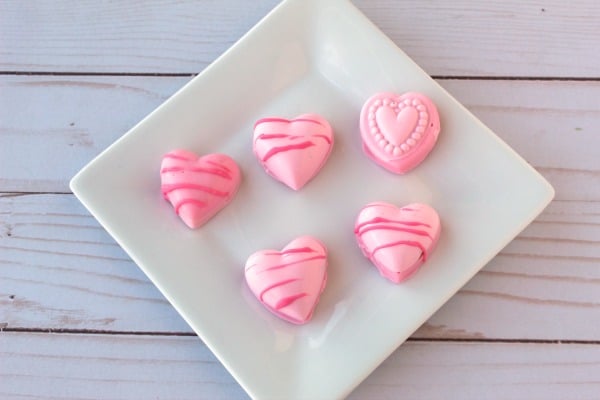 Supplies & Ingredients for Heart Shaped Cake Balls
Milk chocolate candy melts (optional)
Candy colors (make sure you don't use regular food coloring or icing colors) Also, note that you get a much nicer shade of pink using pink candy color rather than just mixing in red candy color to your white chocolate.
toothpicks
Fork, spoons & small bowls
Little Debbie Zebra Cakes snack cakes or other store bought frosted snack cakes
Instructions for Heart Shaped Cake Balls
1. Mash up 1 package of 2 Zebra Cakes until it forms a dough.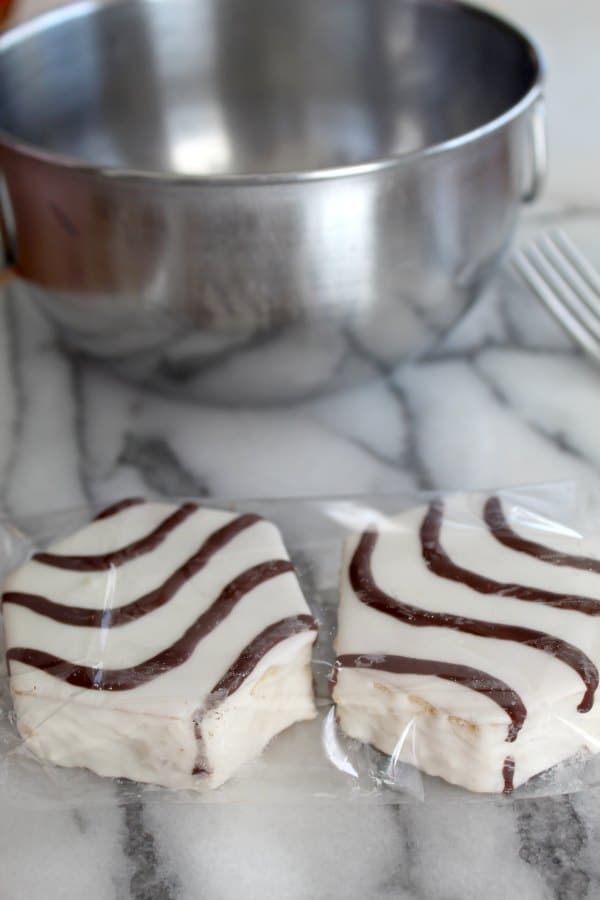 2. Shape the dough into small heart shapes, sized to fit inside your Candy mold with room to spare.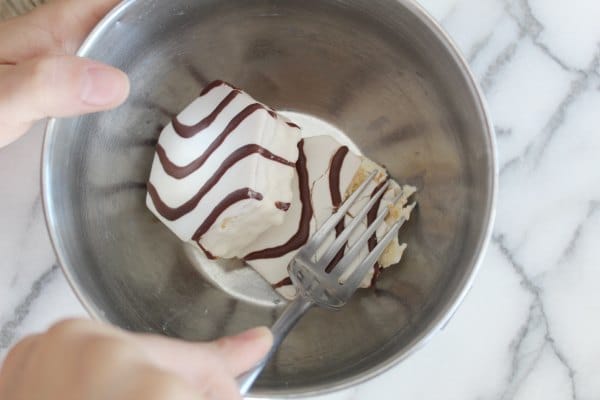 3. Melt about 4 ounces of chocolate per package directions (typically you microwave it for 1 minute at 50% power, and then stir and continue to heat it for 30 second intervals until it's smooth)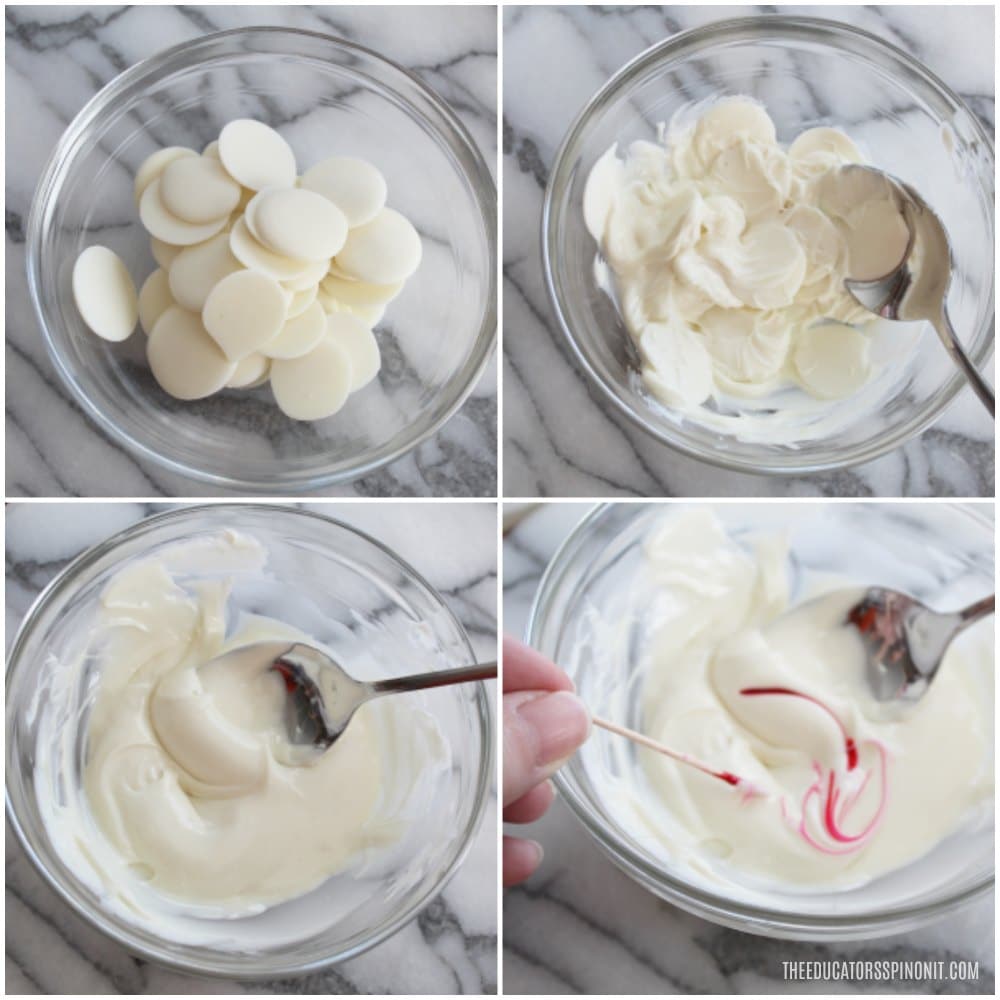 4. Dip a toothpick in the pink candy color and stir it into melted white chocolate. Repeat with a clean toothpick until you get your desired shade. (For white candy skip this step)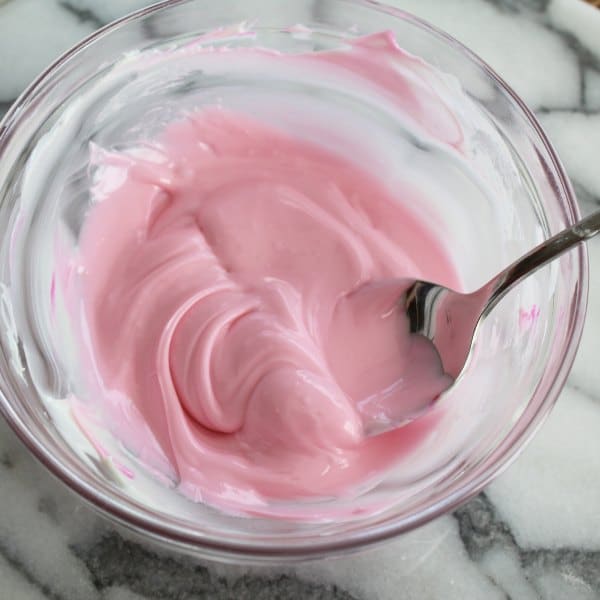 5. Spoon the melted candy into the bottom of your heart molds. We filled about 4 of them at a time. Tap the mold on the counter to get the bubbles out.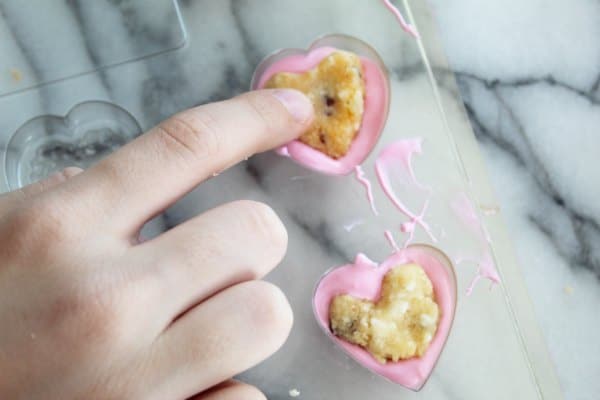 6. Before the candy sets too much, set in your cake ball heart on top as shown.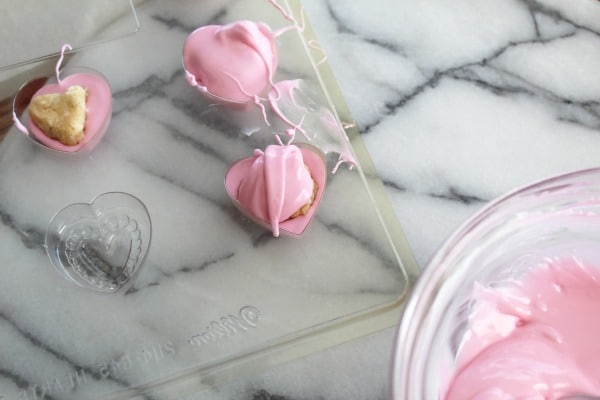 7. Spoon candy on top of the heart dough, and again tap the mold on the counter both to spread the candy over the dough and to remove any air bubbles.
8. Repeat until you've filled all your molds, and then put it in the freezer for about 5 minutes to harden.
9. Gently pop the candy out of the molds – if it doesn't come out easily put it in the freezer a bit longer. Trim off any excess from the sides.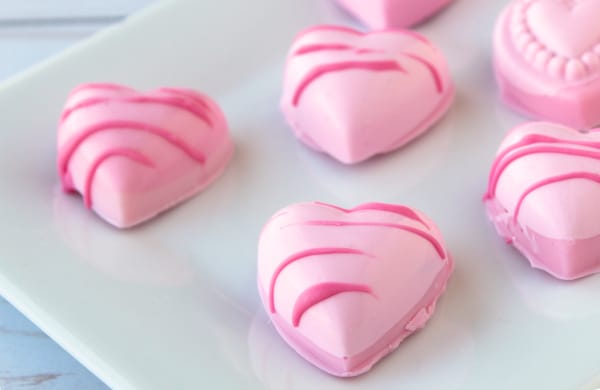 10. Now to decorate! Make smaller amounts of contrasting colored chocolate as in step 4 above. Lay the molded candy out on waxed or parchment paper and drizzle melted chocolate over it with a small spoon. If you want sprinkles, add them while the drizzle is still melty, so that they'll
stick.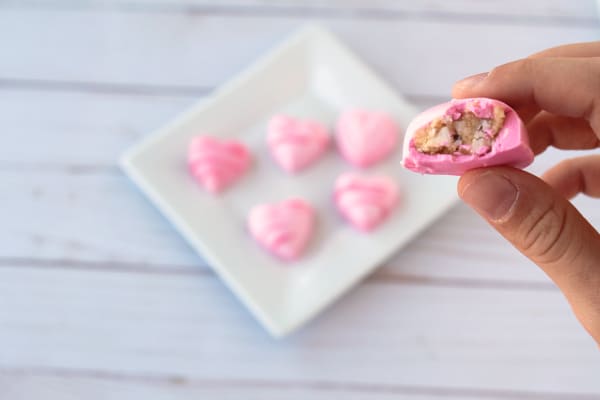 TIP: Be sure to let them harden completely before putting them into gift bags (it doesn't take long).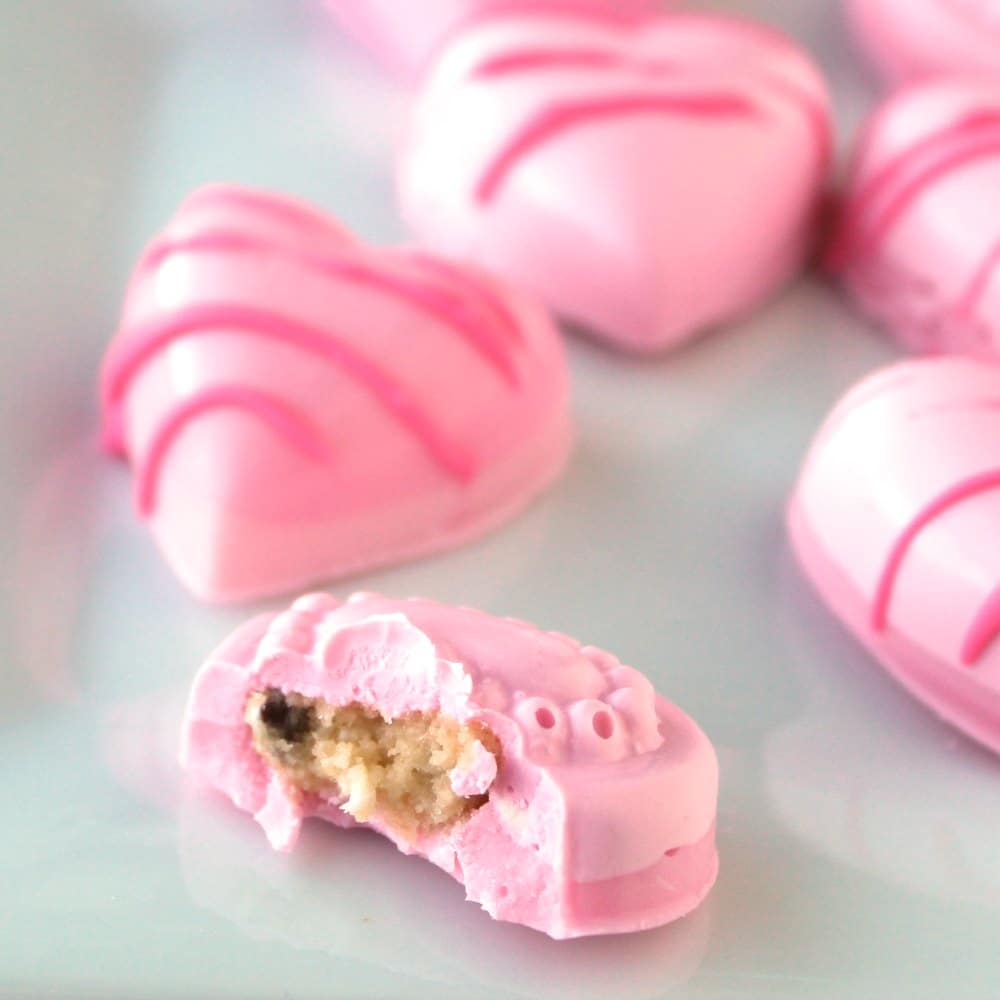 Who will you give your heart shaped cake balls to for Valentine's Day?
Valentine's Day Treats for School
These heart shaped cake balls would be so much fun to make and bring to school for a class party or for a playdate with friends this Valentine's Day. For more Valentine's Day Recipes to our Heart Shaped Pretzel Candy Recipe or our Heart Shaped Breadsticks Recipe.
Looking for more Valentine's Day fun? Go check out our 20+ Valentine's Day Card Ideas for School inspired by our favorites on Pinterest!
You may also enjoy these Valentine Activity Ideas for Kids