Are you hosting a playdate soon  Here's a fun playdate that is easy to host and tons of fun for the kids and parents too!  Host a Box Play Date! Gather up the boxes around your house and ask your friends to bring over some boxes too.  
See what you can create together with boxes!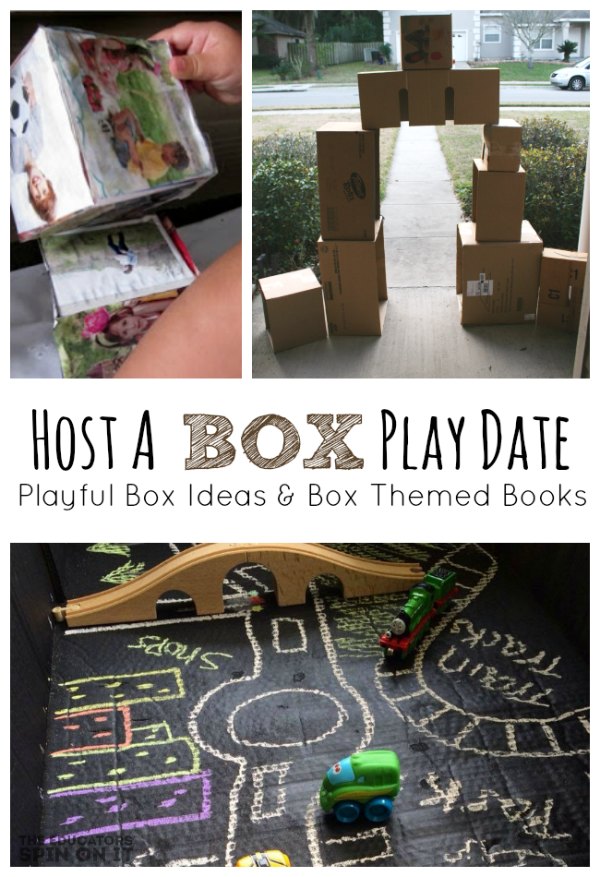 What can you make with a box with kids?
I'm sharing on Melissa and Doug today 50+ Box Play Ideas for Kids and find out what kids learn from box play too and what it's so important for development.
How to Host a Box Play Date
A Box Play Date starts with a good book and I've listed below some of my favorite box themed books.  Invite your friends over and ask them to bring some boxes with them. Big or Small it actually doesn't matter. Once the kids all gather together read them a few box stories and talk with them about what they could create with their boxes.  
Box Play Date Ideas for Bigger Kids
For bigger kids, they can even create a Blueprint of their design.  Providing them with the ability to alter the boxes can help improve their design plans.  Just keep safety in mind first, considering having the adults assist with this portion.
Box Play Date Ideas for Younger kids
Younger kids like to stack and destroy and this is the perfect playdate for that. Be sure to establish a few boundaries with the group so they know the expectations ahead of time. It might be fun to have a one pre-made thing already made to inspire them to create more.

Now it's time to Build.
This post contains affiliate links to Amazon
Books About Boxes for Kids
Having your child create an idea with the boxes is one of the main reasons for hosting a Box Play Date.  Give them time and materials to imagine and create with. Have you ever wondered why kids are drawn towards boxes?
What Do Kids Learn from Playing with Boxes?
What Cardboard Boxes Can Teach Kids by Moving Smart Blog
Importance of Pretend Play in Child Development by Bright Horizons 
Why Babies Love Boxes Best by NAEYC
Cardboard Box Activities for Kids
You may have a few extra boxes from your playdate so here are some fun extensions for creating Cardboard Box Crafts with Kids.
Giving your child the opportunity to explore with boxes is such an important tool to help them build their imagination and creativity.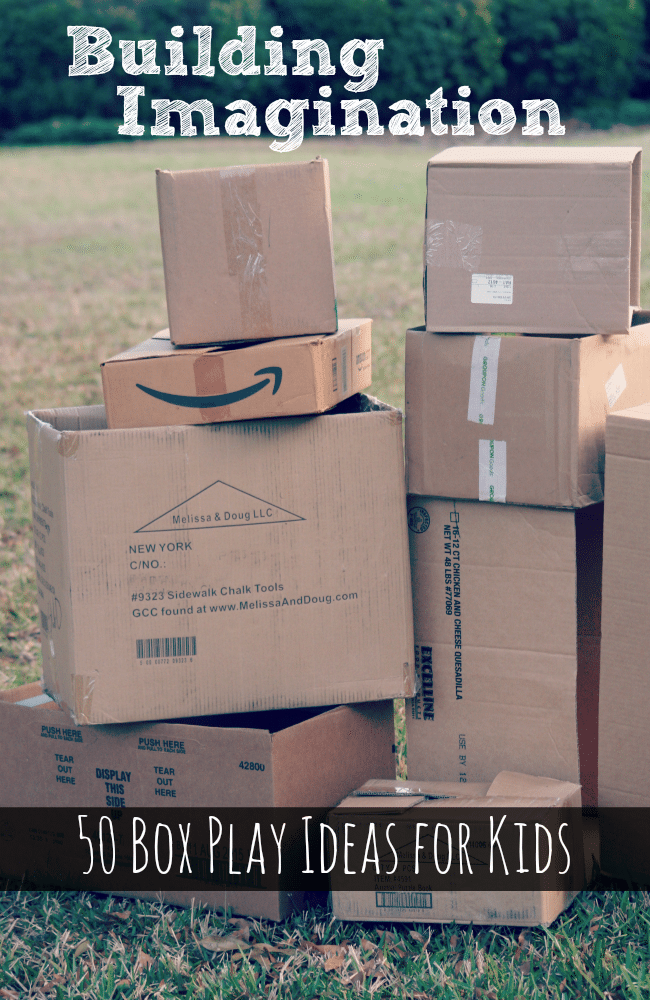 $12.99
This post contains an Affiliate Link for Happy Handmade