Creating play activities and learning activities out of
everyday items
is one of our favorite things to do at The Educators' Spin On It. We invite you to take a peek at how a pin on
Pinterest
inspired a mom, and dear friend of ours, to create a playful Chalkboard Box Town!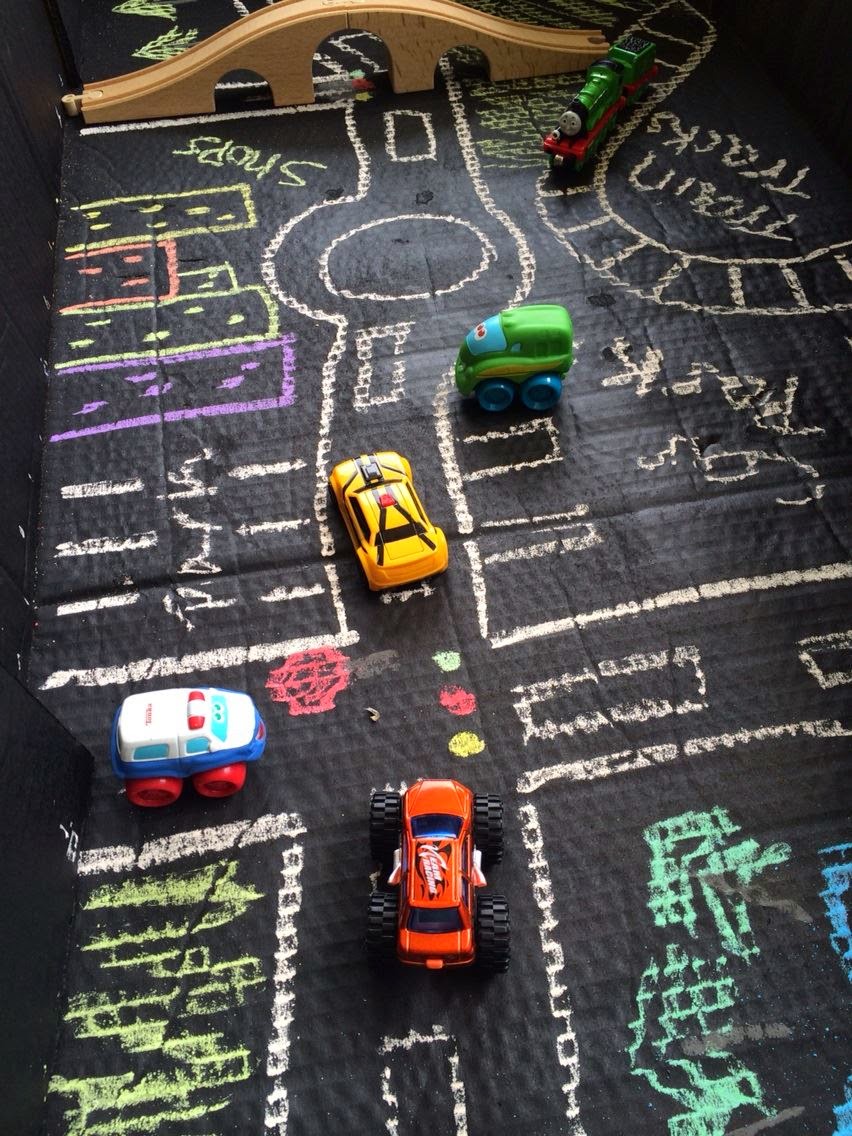 I had a big cardboard box left over from a present my son received and I saw my boys playing with it on and off. I knew I didn't want to throw it away but I wanted to create something special for them. But what exactly? I decided to search on Pinterest for some ideas and I came across a pin from Picklebums on "What To Do With a Big Box? – Make a Town". I automatically knew my boys would love this! So I came up with the idea of spray painting the inside of the box with chalk paint and I grabbed my kids colorful chalk and I started creating a town for them.
DIY Chalkboard Box Town
Items Needed:
– 1 big cardboard box (wide enough for them to play in)
– 1 Chalk Spray Paint
– Sidewalk Chalk
Directions:
I started by spray painting the inside of the box (let it dry before you start drawing), then I drew a road, shopping center, parking spaces, a lake, and of course a train track.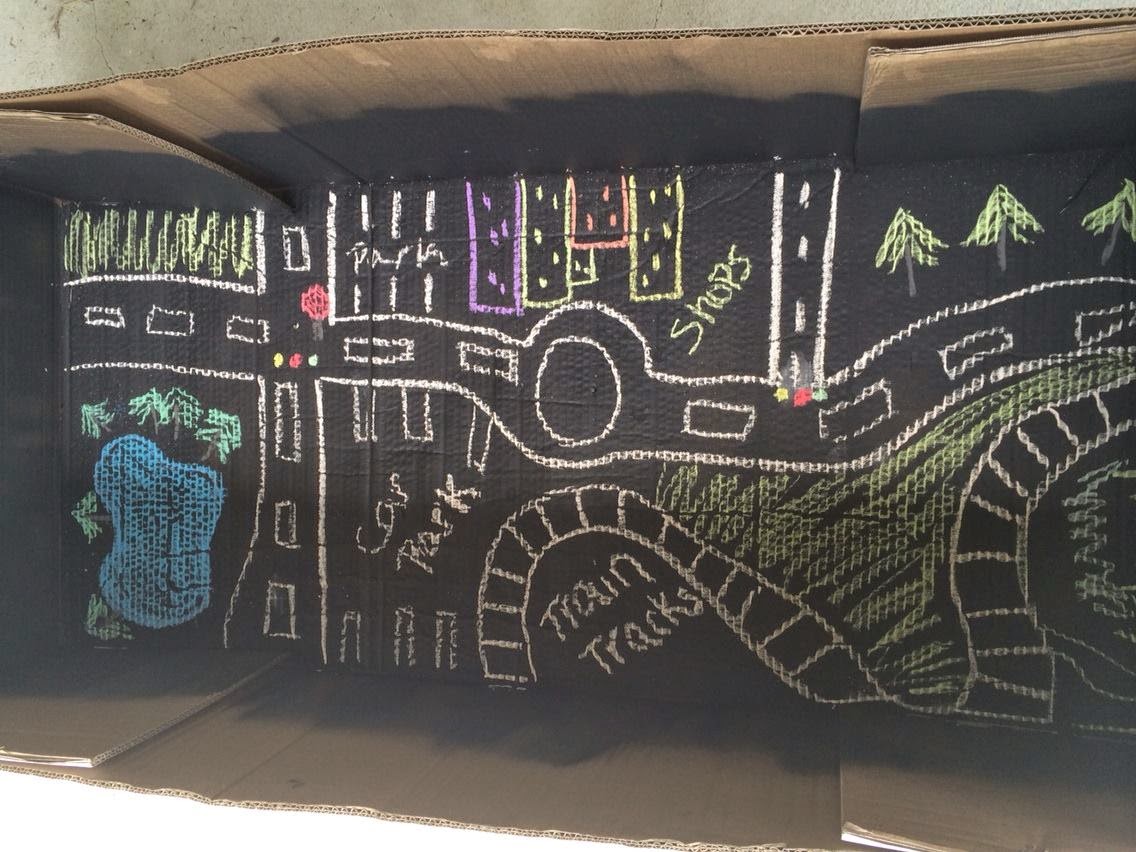 I then added some toy trucks, cars, and trains and voila! A city in a box! The boys loved it and automatically jumped in and started playing. I believe my oldest said "This is awesome! I love it!" which totally made my day.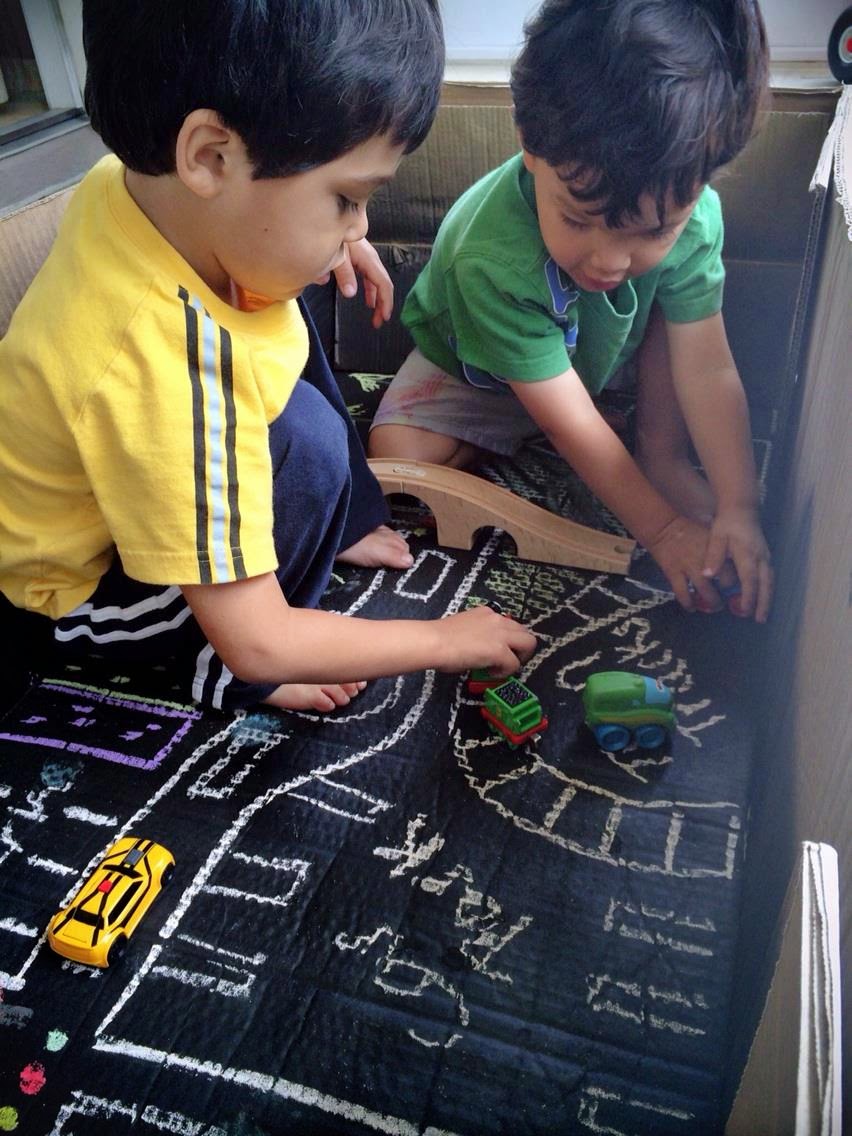 I truly loved seeing them use their imagination with this "city in a box" plus it entertained them for a couple of hours…win win for mommy and children!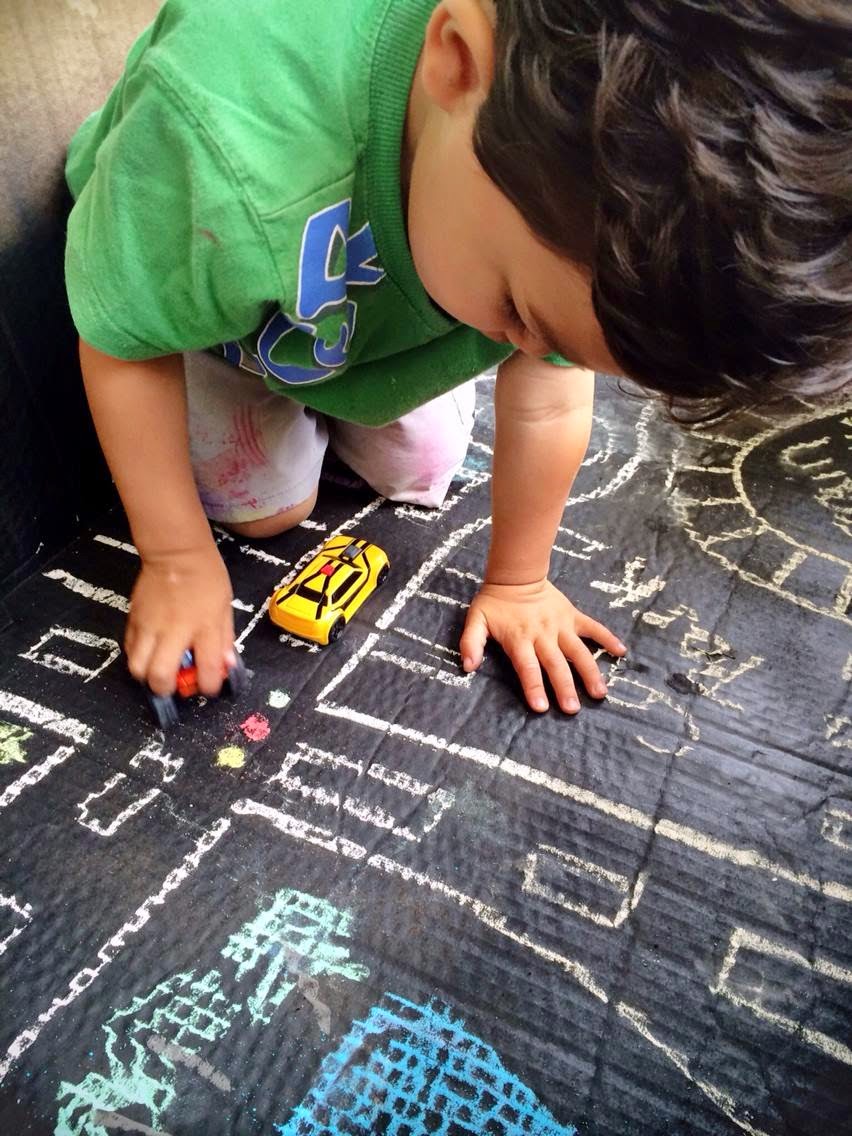 Another cool thing is that since I used chalk I can simply wipe away and create something new and exciting for them. Have fun creating!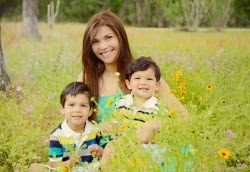 Annette McNally is a photographer and a BeachBody fitness coach living in Gainesville, FL with my husband, 2 young toddler boys, and our dog named Nala. I love crafting, reading, exercising, and being a part of my community through service but most of all I love to spend time with my family and create lasting memories through photography.
Thank you so much Annette for sharing your fun idea of a Chalkboard Box Town. Here are a few more fun ideas using chalk! Click on the image to learn more. Have fun! ~Kim
Playful Chalk Ideas for Kids