Come in from the cold and warm up with a delightful Christmas tale and kid-made ornament craft. Snuggle under blankets with the book Bear Stays Up for Christmas. Then pour yourself some hot chocolate and make this adorable felted bear ornament to hang on your tree.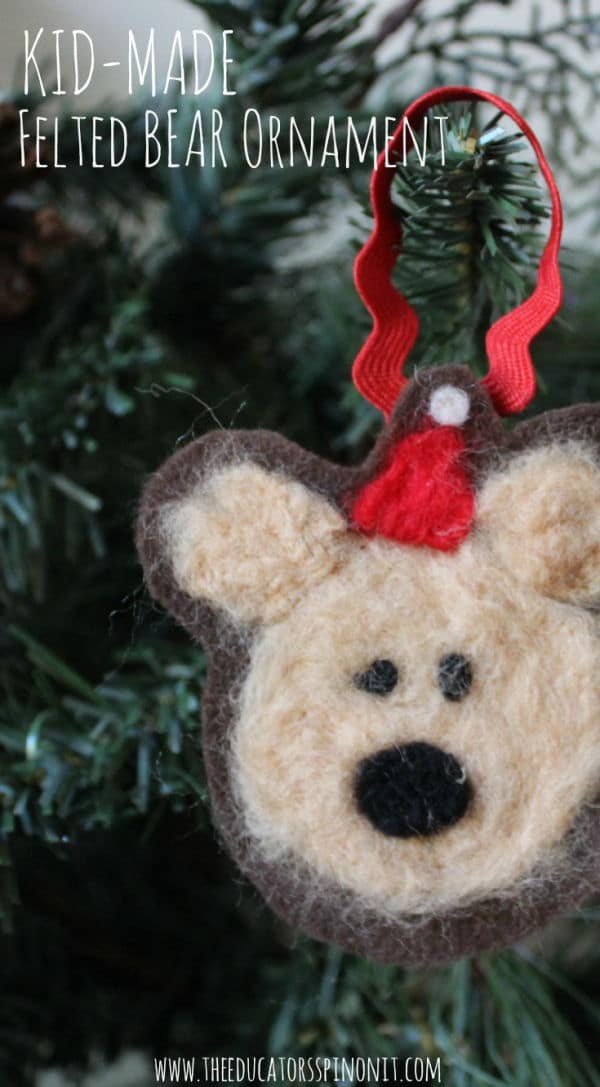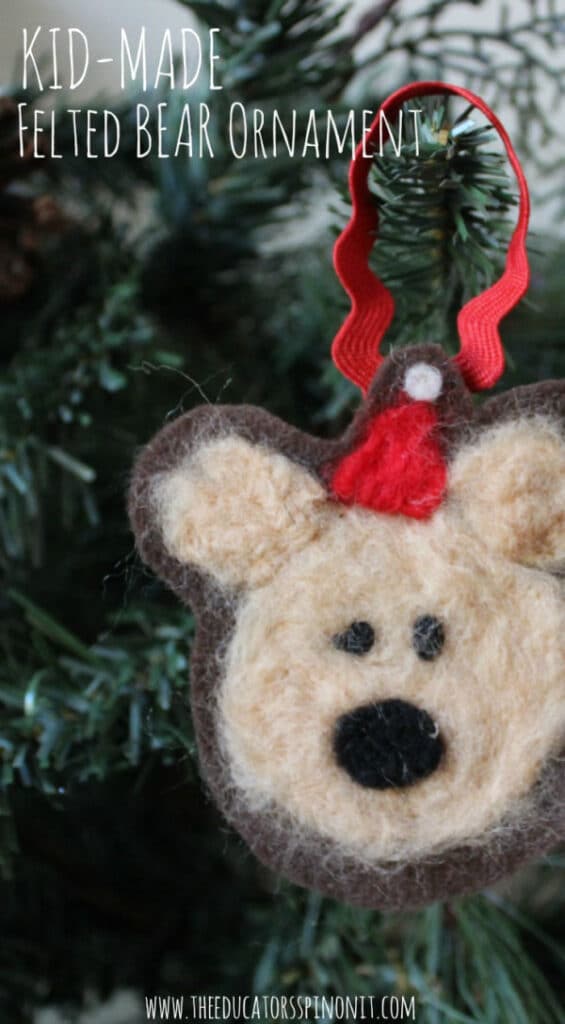 Affiliate links to supplies.
Best for ages 5 and up. Always be safe with needle felting!
Materials Needed
My daughter LOVED the Doodle Holiday Crate from Kiwi Crate. There was plenty of wool left over for her to make several more ornaments. When we opened the book Bear Stays Up for Christmas we knew exactly what we would use the left over felt for: a kid-made felted bear ornament!
For more information on Karma Wilson, the author of , visit her website. She has activities to accompany her books as well as information on bringing her to speak at your school.
Other kits that also contain the felting basics:
Dimensions Needlecrafts Needle Felted Character Kit, Hedgehog
Klutz Felted Friends: Create Your Own Soft, Fuzzy Animals Craft Kit
Directions how to make the Kid-Made Felted Bear Ornament.1. Gather your supplies.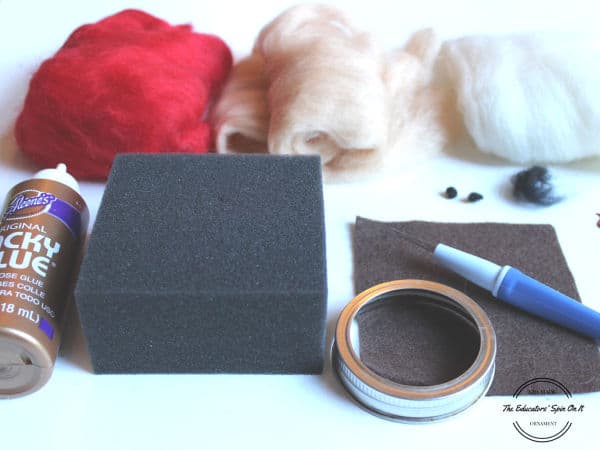 2. Set the Ball Regular Mouth Band on the Brown Wool Craft Felt. Set both on top of the foam. *ALWAYS follow your felting kit instructions for best practices. Never felt without the foam underneath. Fill the circle with light brown wool.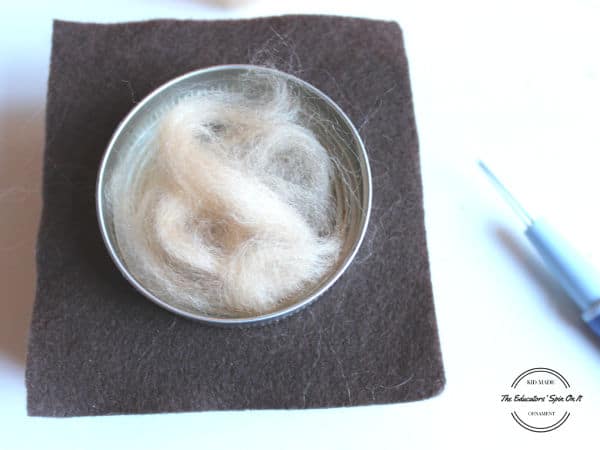 3. Felt the circle. Use up and down strokes. You do not have to force the needle in. See a video of my 9 year old felting here.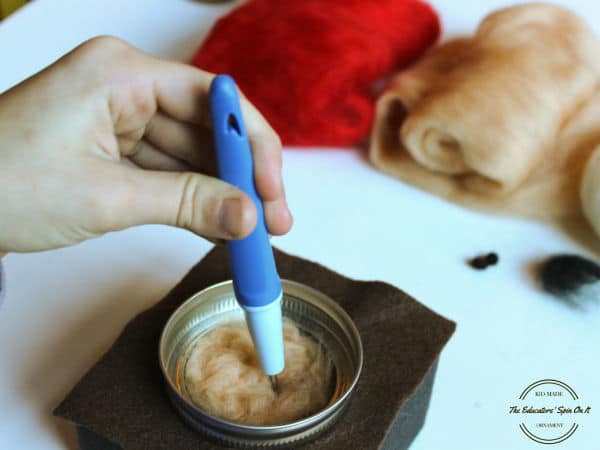 4. Roll up 2 small black wool pieces for the eyes. Needle felt them in place. Use a slightly bigger clump of black wool for the nose.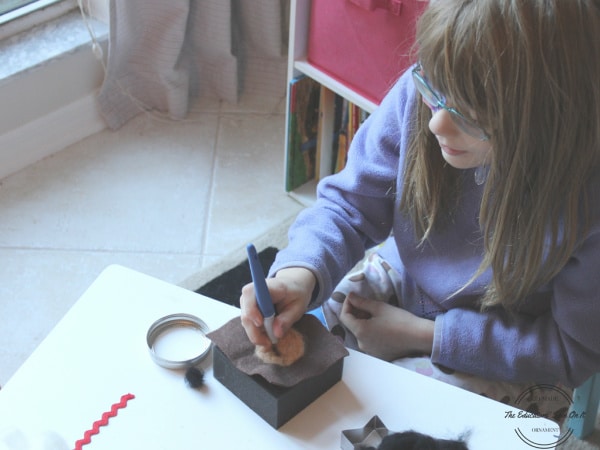 When removed from the foam block and turned over, the back should look similar to this.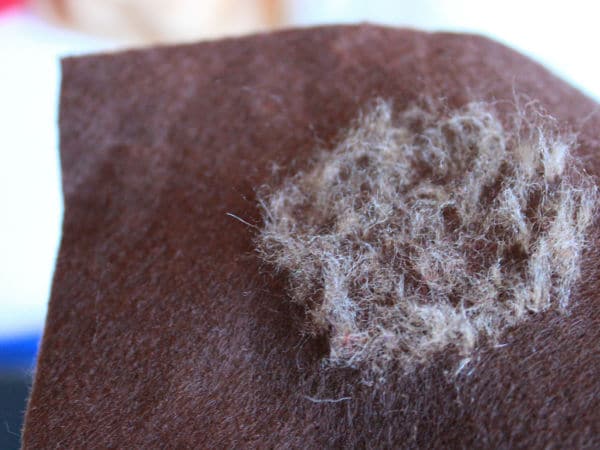 Continue felting until the ornament looks the way you want it to. Press more times for a tighter look, less to keep it loose and furry.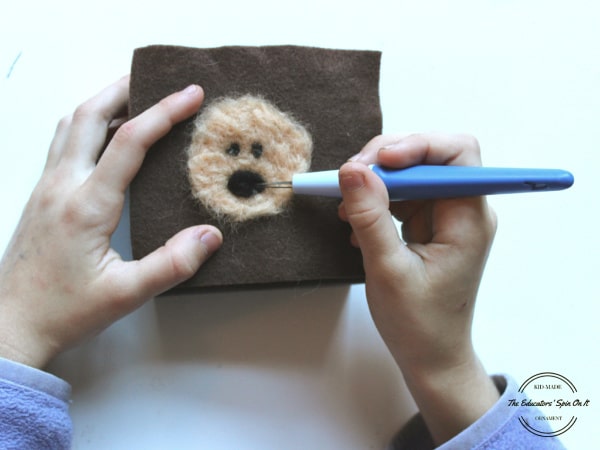 5. Add two ears.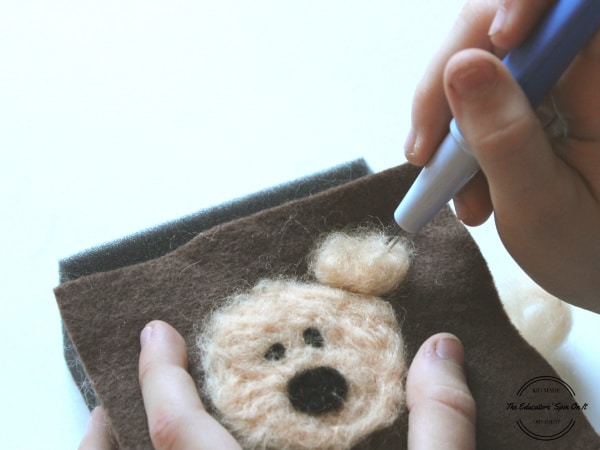 6. Cut the felt around the bear. Leaving a generous outline of felt.
7. Turn the bear over. Use Craft Glue to attach a loop of Rick Rack Trim to the back of the ornament. Allow to dry before hanging.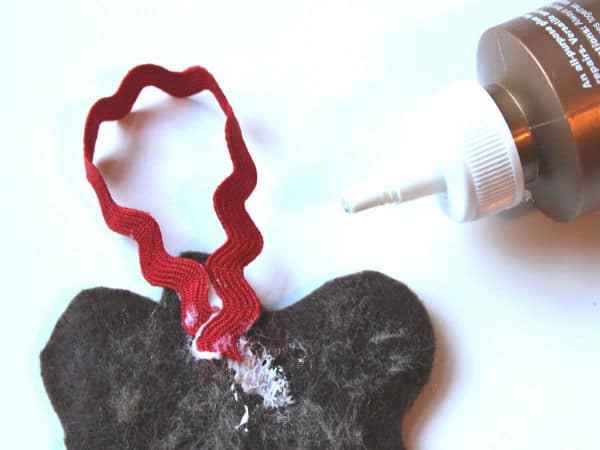 Have your child make and wrap a few ornaments to give to family members as gifts.
This article is part of the 10 Days of a Kid-Made Christmas: Ornaments Inspired from Books, organized by the talented Melissa at Mama Miss With
and 30+ more talented writers.
More Bear Books for Kids!
Looking for more ideas this holiday season for your child? Take a look at 50+ Christmas Activities for Kids.