We're learning about letters today with a little inspiration from author Eric Carle. See how quickly you can create this hungry caterpillar lacing letters activity. Adding an element from a book can create a hands on opportunity for your child to learn.
This month we're featuring activities by Eric Carle in our Virtual Book Club for Kids.  Here's what we created to share with you.
My preschooler is beginning to share an interest in letters.  This activity works with your child on identifying the shapes of letters with straight lines and curves and slanted lines to help them learn to memorize the outlines of letters.  Using string and a very hungry caterpillar they work their way around the letters.  Here's how we made this activity.
Caterpillar Lacing Letters
Print and cut out the Very Hungry Caterpillar.  Be sure to make a much much much smaller version so that it's a TINY caterpillar.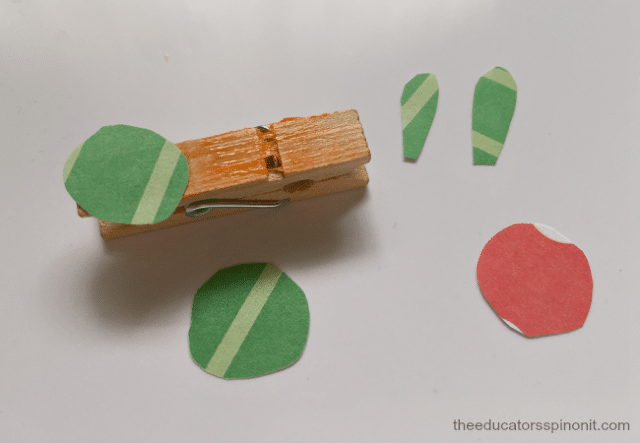 Caterpillar Lacing Letters Activity Extensions
When finished the caterpillar(child) sort letters by their characteristics circle, straight lines, slanted lines
Have your child place the letters in alphabetical order
Have your child find items from your pretend food collection and sort by letters for caterpillar to eat.
Eric Carle Book Activities
Click here for additional butterfly themed activities for kids