Eric Carle is a beloved author of colorful picture books for kids. Here are several Eric Carle Activities to do with your child. One of the easiest ways to connect with his books is to encourage children to paint their own versions of his colorful characters.
Here are a few ways to create art, games, and activities inspired by Eric Carle.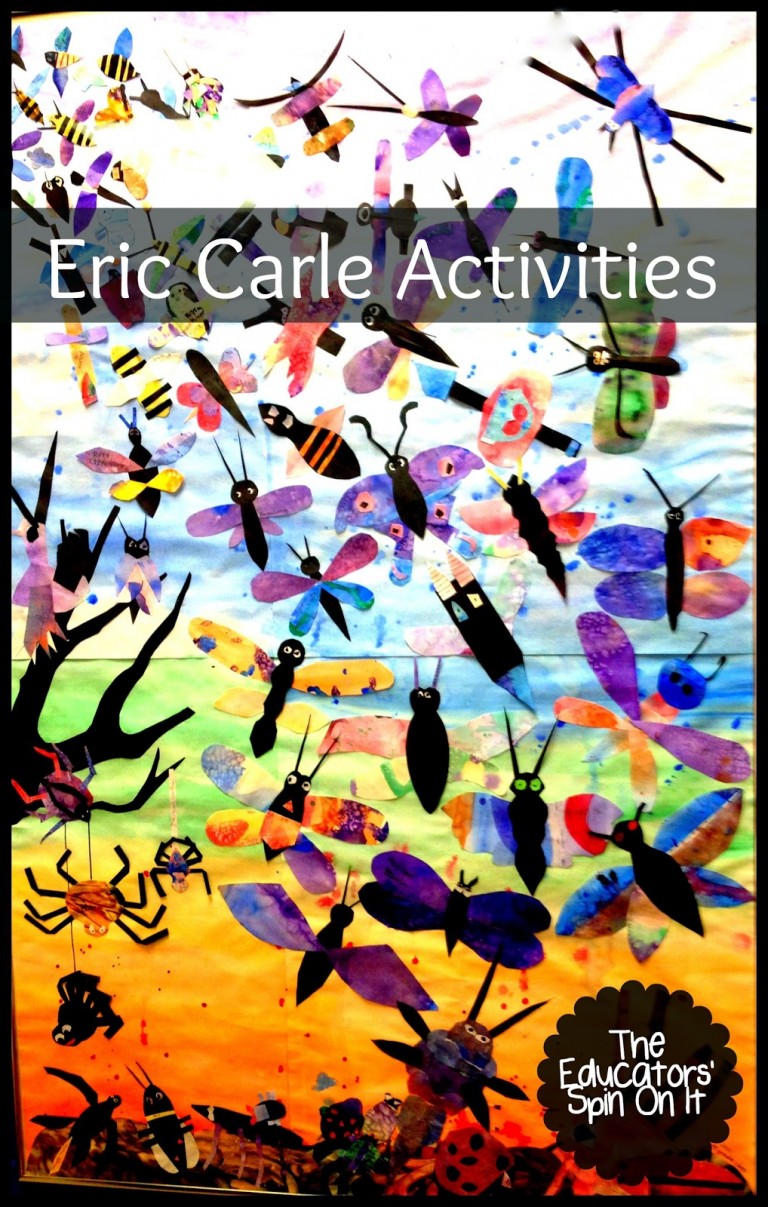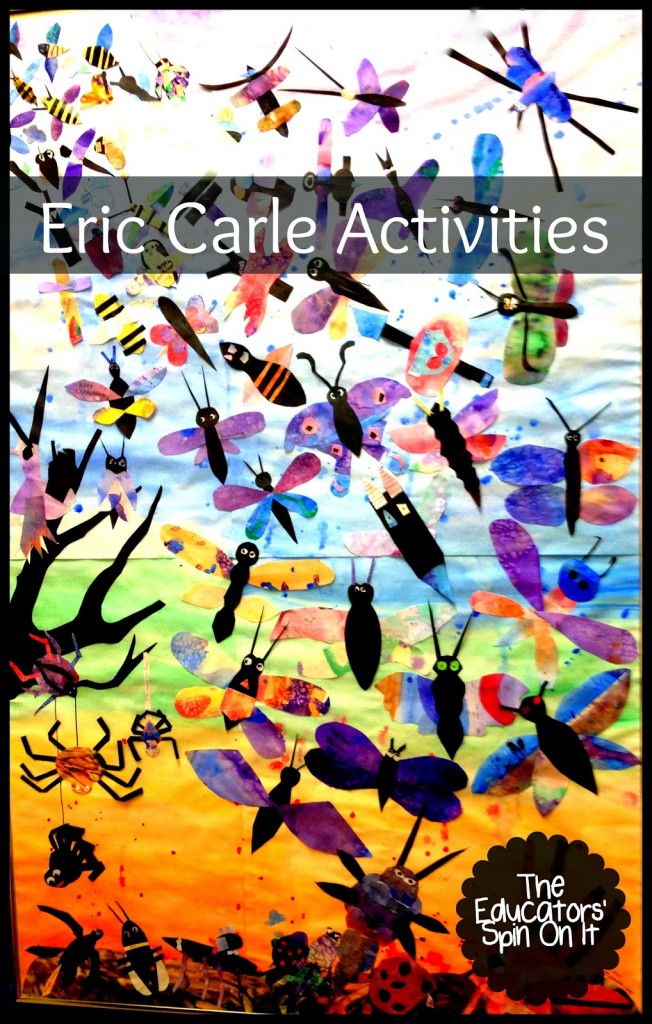 Learning about authors and connecting with them can be one of the greatest ways to teach your own child about becoming a writer and inspire them to read!
We're celebrating one of our favorite authors…ERIC CARLE! Here's your chance to learn about Eric Carle with your child and see how much fun you can have as you're inspired by his imagination!
Eric Carle Resources for Author Study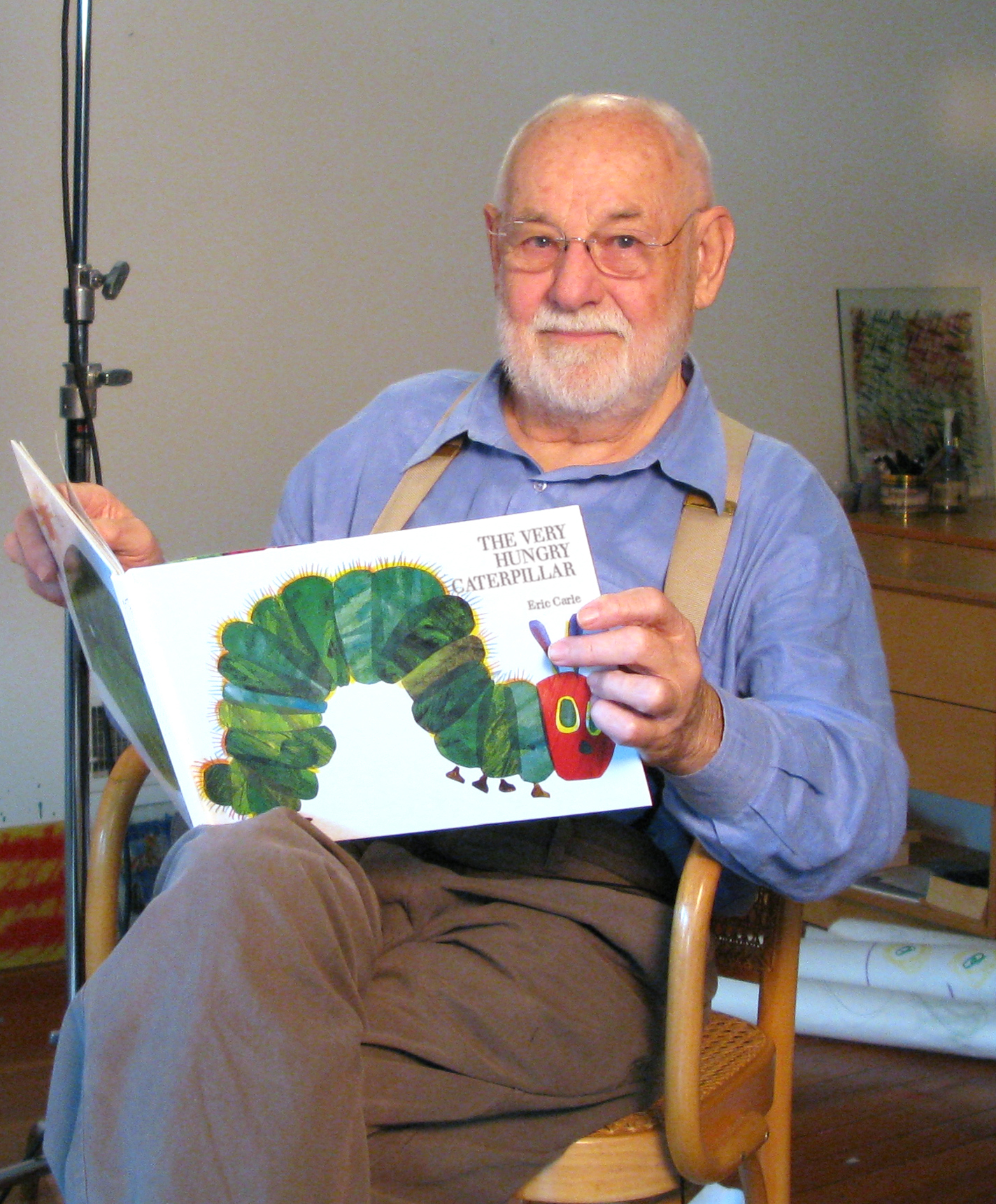 Happy Birthday Eric Carle! Eric Carle was born on June 25, 1929. He died a few weeks before his 92nd birthday on May 23, 2021. He was a popular American author, designer, and illustrator of children's books.
His picture book The Very Hungry Caterpillar, first published in 1969, has been translated into more than 66 languages and sold more than 50 million copies. It's the bestselling children's book of all time.
A self-described "picture writer," Eric Carle wrote and illustrated more than 70 books for young children, selling more than 170 million copies.
Eric Carle Interviews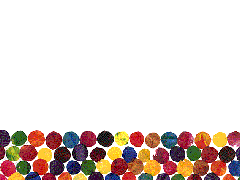 Eric Carle has his own website that I encourage you to visit. There is a special portion that shares videos of how he created his pictures.
Go Visit Eric Carle's Blog
Eric Carle's Photo and Video Gallery
Visit The Eric Carle Museum of Picture Book Art
This post contains affiliate links
Listen to Eric Carle read The Very Hungry Caterpillar
"With many of my books I attempt to bridge the gap between the home and school. To me home represents, or should represent; warmth, security, toys, holding hands, being held. School is a strange and new place for a child. Will it be a happy place? There are new people, a teacher, classmates—will they be friendly?"

Eric Carle
Popular Eric Carle Books
If there was one author to keep on your child's books shelf, I personally feel it should be Eric Carle. From the colors to the word selection they are stories that children are drawn to and that they can easily start to read on their own.
Here are some of my favorite Eric Carle books.
Eric Carle Activities for Kids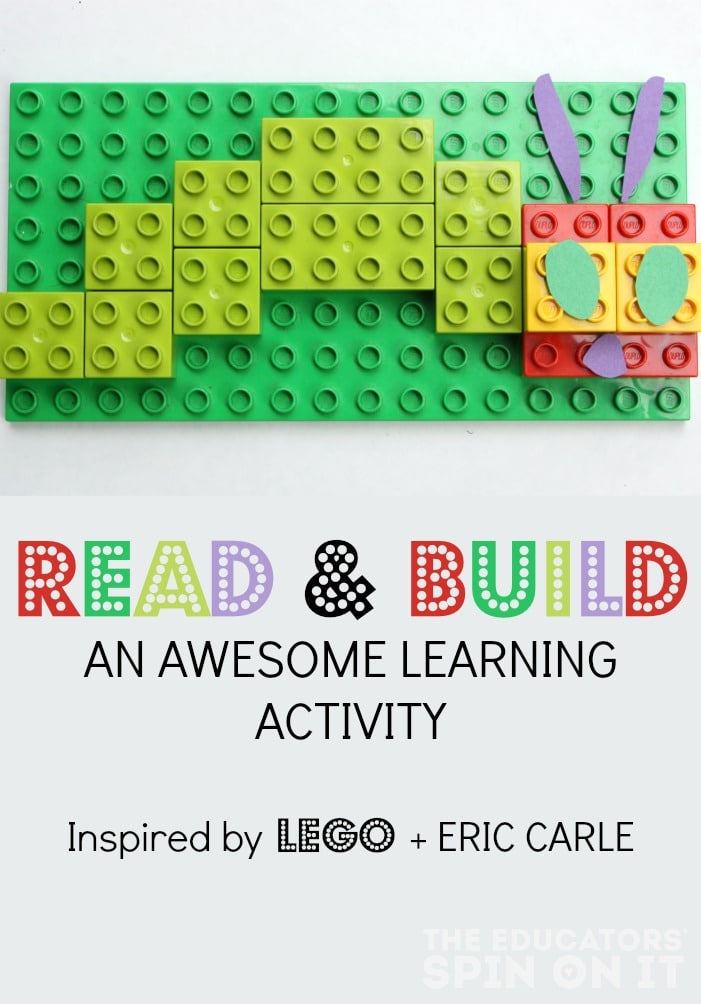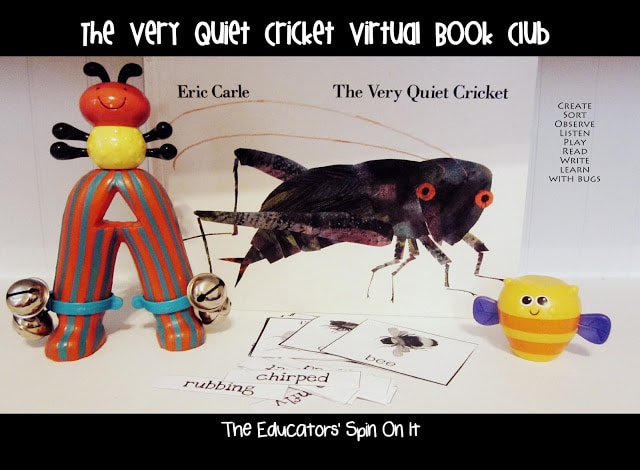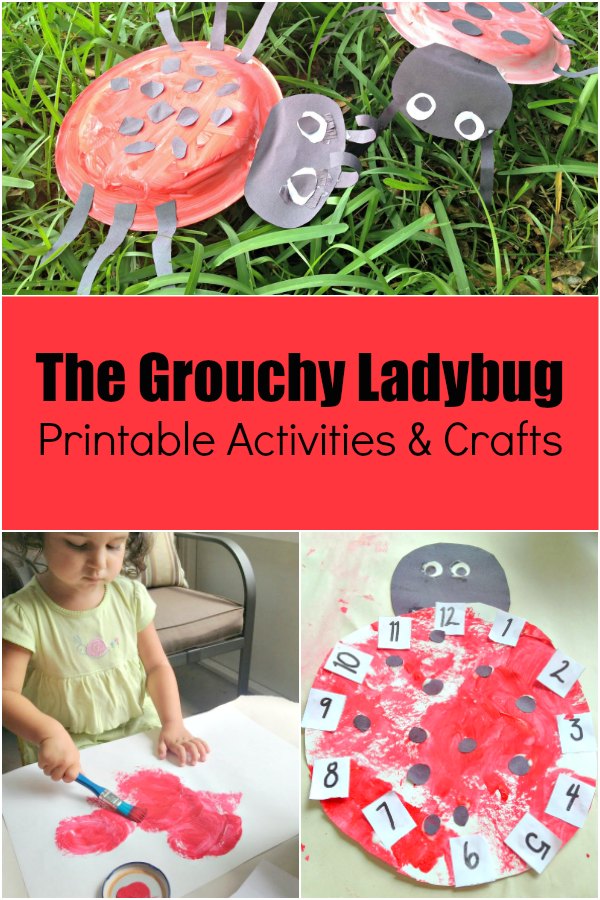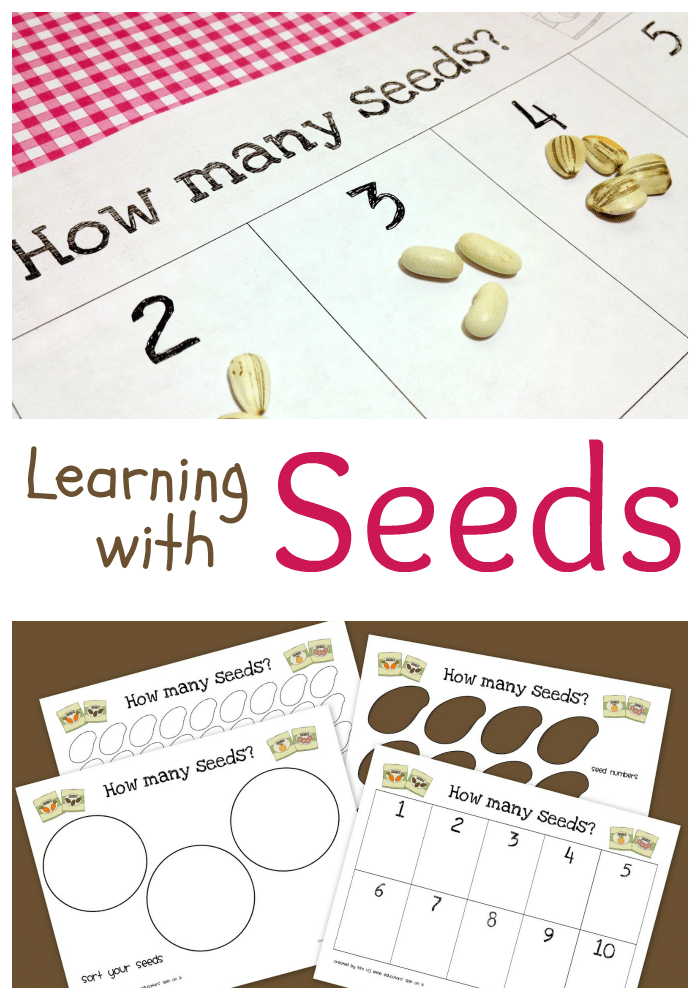 Sometimes it's the simplest activities that help connect your child to a book. We created some bugs in response to reading Eric Carle's Books.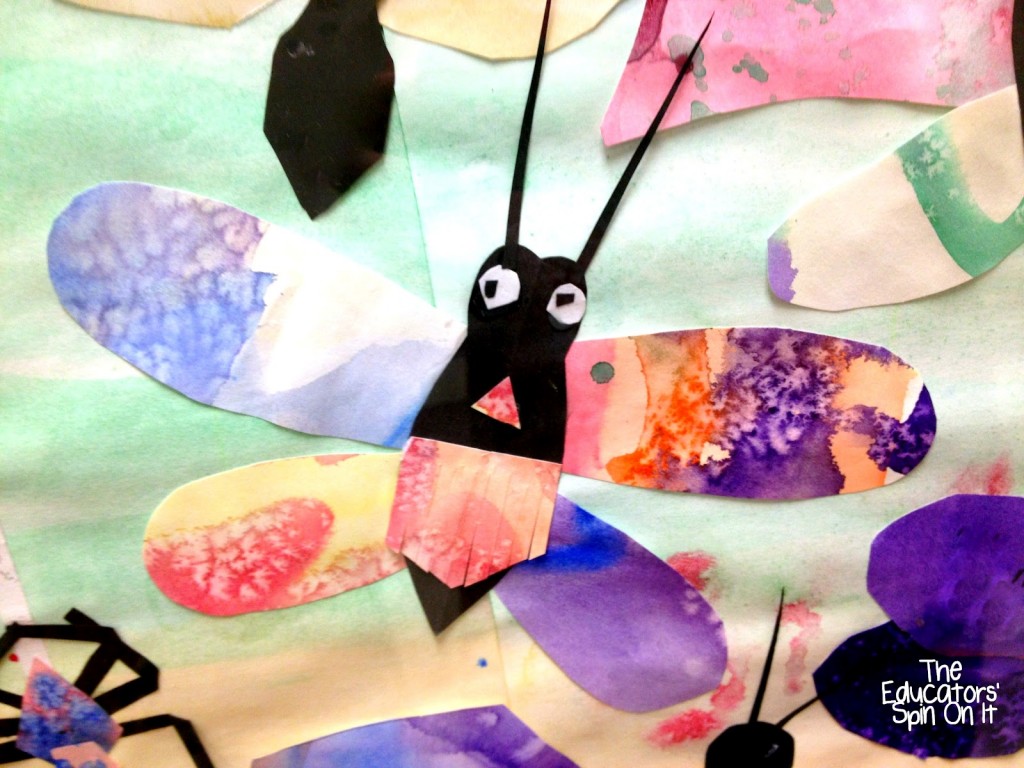 My daughter had so much fun and really discovered her creative side by painting the paper first with watercolors and then cutting the papers to create her own insect creations. The featured image in from our school in a group project.
We love our Stories for All Seasons by Eric Carle. Inside it contains Rooster's Off to See the World, A House for Hermit Crab and The Tiny Seed.
It's a great collection to have all in one storybook too.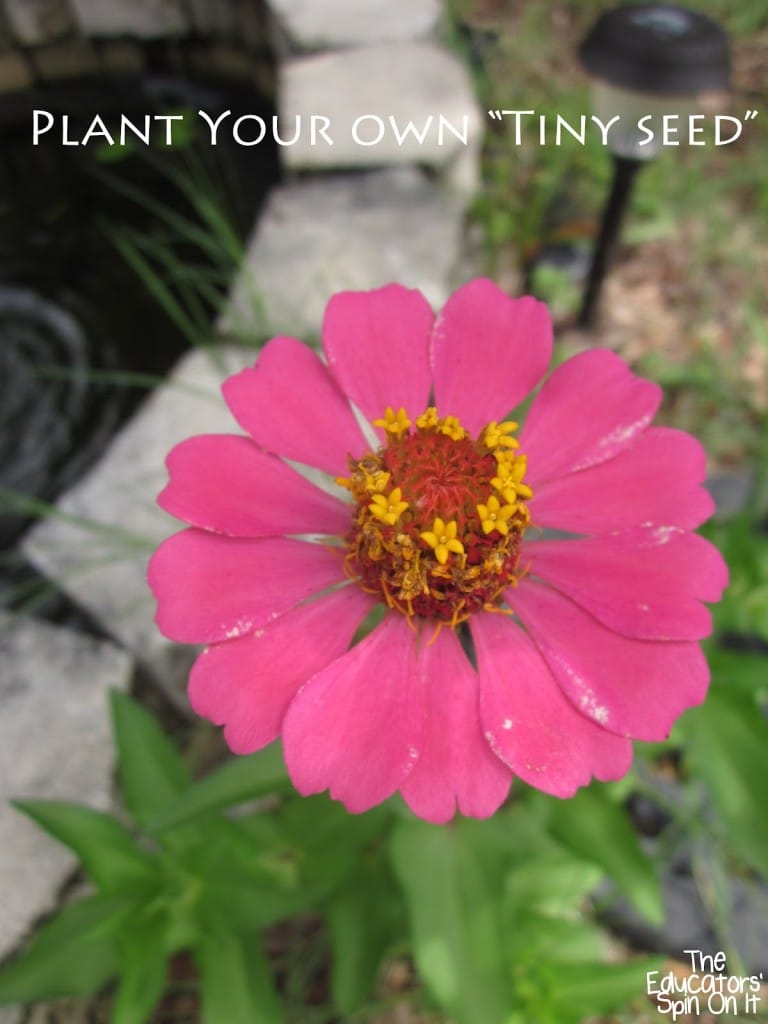 Planting Zinnia seeds and dreaming up our own The Tiny Seed story can be fun. Retelling a story can be so much for fun when it's with a real object. Every year we save our blossoms from our zinnias and replant the and share them with friends.
This year I had my daughter create her own story about the tiny seed and where she thought it would drift off too. I wonder what your child could imagine would happen to a tiny seed?
Be sure to grab our free printable unit for The Tiny Seed: Math Fun
30+ Ideas for Eric Carle Playdate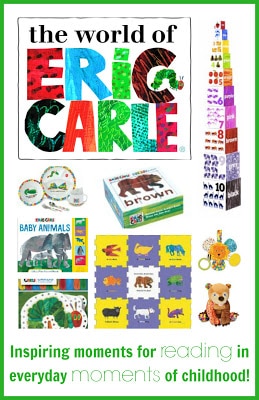 COME JOIN THE FUN WITH ERIC CARLE

Now comes the fun part! How do you bring the magic of Eric Carle into your home? We've joined up with some of our favorite bloggers to create a fantastic Resource of Eric Carle Activities for your child.
Click on the link to view the 100+ Eric Carle Activities for Kids
Eric Carle Videos for Kids to Watch
We invite you to join our Year Long Virtual Book Club for Kids featuring different Authors and Themes each week! We provide free weekly planners for you and your child!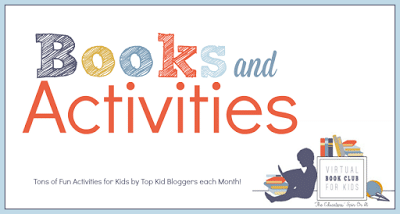 Join our Book Club for Kids! Learn more about our Weekly Virtual Book Club for Kids!