This post is sponsored by the Florida Prepaid College Board, through my role as a Believer Blogger. All thoughts are my own. #StartingisBelieving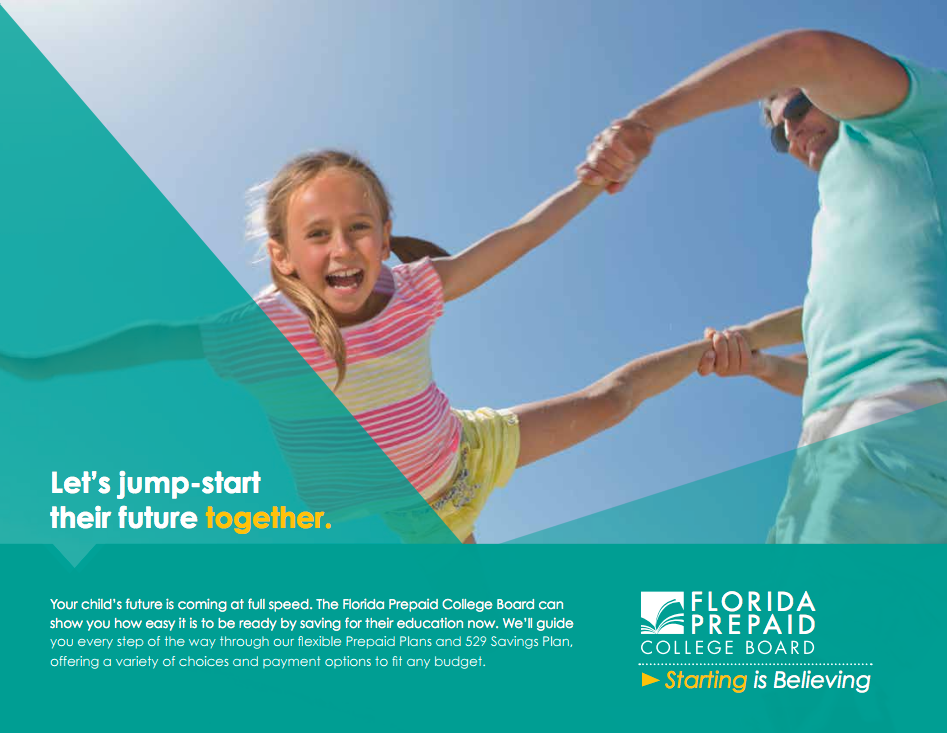 It's last call for Florida Prepaid Plans for this year, with an open enrollment deadline of
February 29, 2016
. Don't forget to use the promo code
BLOG1516
to receive a special gift from Florida Prepaid when signing up too.
http://www.myfloridaprepaid.com/
I'm giving you that little friend push to think about it one last time before it goes away for the year.

Over the past few months I've shared with you some of the reasons you should consider Florida Prepaid for your child.
However I know there might be a few concerns you may have before you make this big decision. I want to share with you a few myths about Florida Prepaid.
Myths about Florida Prepaid College Plans
MYTH 1: I don't know if my child will want to attend a Florida College.
FACT: Florida Prepaid isn't just restricted to Florida schools the amount covered by your Prepaid Plan can be used at schools nationwide.
MYTH 2: My job might take me to another state before my child starts college.
FACT: If you move out of Florida after purchasing a Prepaid Plan, your child would still be billed at in-state tuition rates when using their plan at a Florida college or state university.
MYTH 3: My child might not want to go to a traditional college.
FACT: If your child doesn't go to college, you can change the beneficiary of the Prepaid Plan or get your money back.
Starting is Believing
With three kids in our home we are very happy to say that our 23 year old is 6 months out of college debit free and now our 9 year old already has her college paid for with Florida Prepaid and now this year our 5 year old will start her plan.
I hope you'll join me on this path to success for our Florida children with Florida Prepaid. Click here to begin MyFloridaPrepaid
If you use the code BLOG1516, you'll receive a gift from Florida Prepaid