We're going an adventure to the Florist!  Here's a fun way to teach your children about flowers and learn about how business operate.  We called a local florist who was willing to host a playdate with our Mom's Playgroup.  They charged a small fee that was paid in advance for materials for each participant but it was well worth it.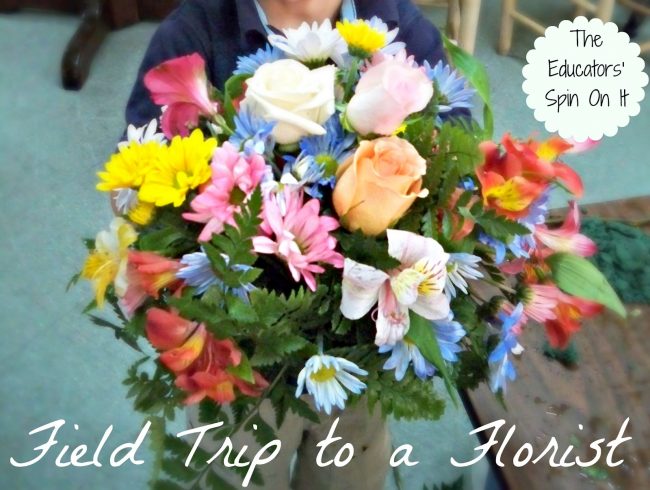 When we arrived the owner greeted us and took us on a tour of the florist shop.  She even took us into the refrigerator unit where they keep their flowers fresh.  She showed us the work stations where they create their arrangements.  Then it was time for us to create our very own arrangements.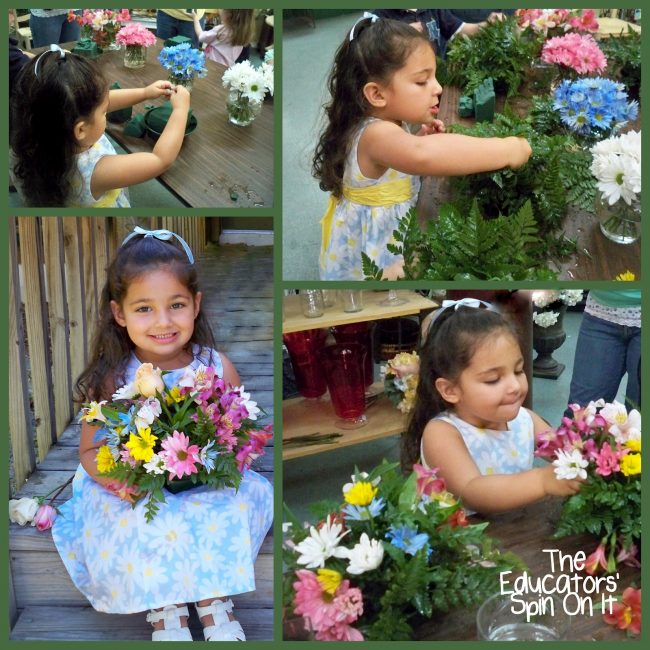 The flowers set up the  table with stations for the children to work out.  She placed the foam, container and cut flowers in the middle of the table for the children to use.  She discussed the types of flowers and showed them to start with the green plants first.  Then we added the flowers.  The children were so proud of their arrangements and couldn't wait to bring them home.
We encourage you to check out your local florists and ask them if they'd be willing to host a playdate!
Our Spin On~  Flower Arrangements Made by Children
Here are great opportunity to teach your children about Kindness.  Consider having them create arrangement for…
Neighbors
Nursing Home Residents
Famiglia & Seoul has ideas on how to teach Kindness to Toddlers
Growing a Jeweled Rose has ideas on how to create a Flower Shop at home for Play
Who doesn't love flowers delivered?  What a smile it will bring to their day and encourage your child learn to think about others and show kindness !  I think we're going to make a flower wreath of kindness next.