Easter is a time to share with kids about selfless acts of kindness. This adorable DIY easter egg wreath is one way to start that conversation with your child. Easy to make but will leave a big impression in their hearts.
Here's how to make your own Easter Wreath.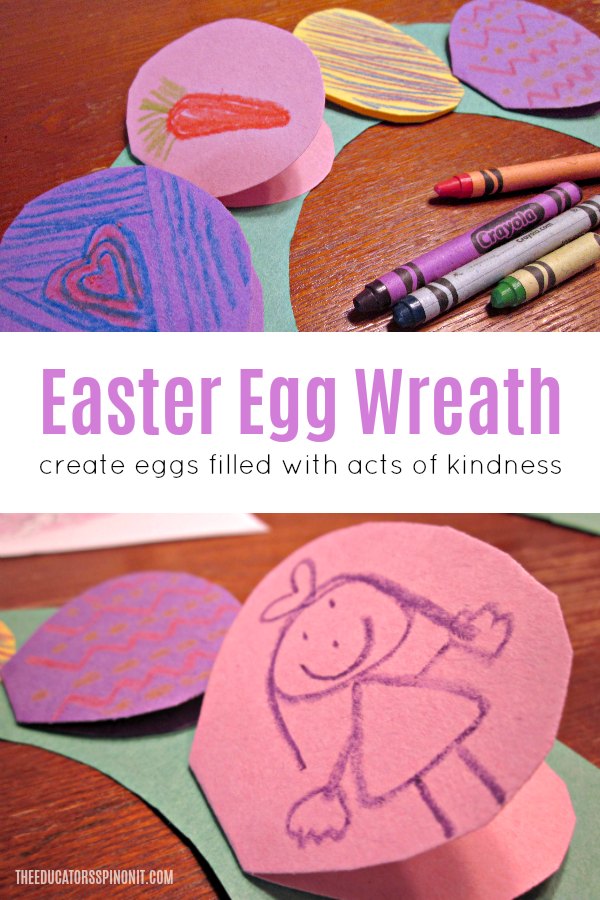 We just finished reading The Easter Egg by Jan Brett and talked about selfless acts for others, just like Hoppy in the story did. My daughter and I came up with an idea to help us remember ways to do this.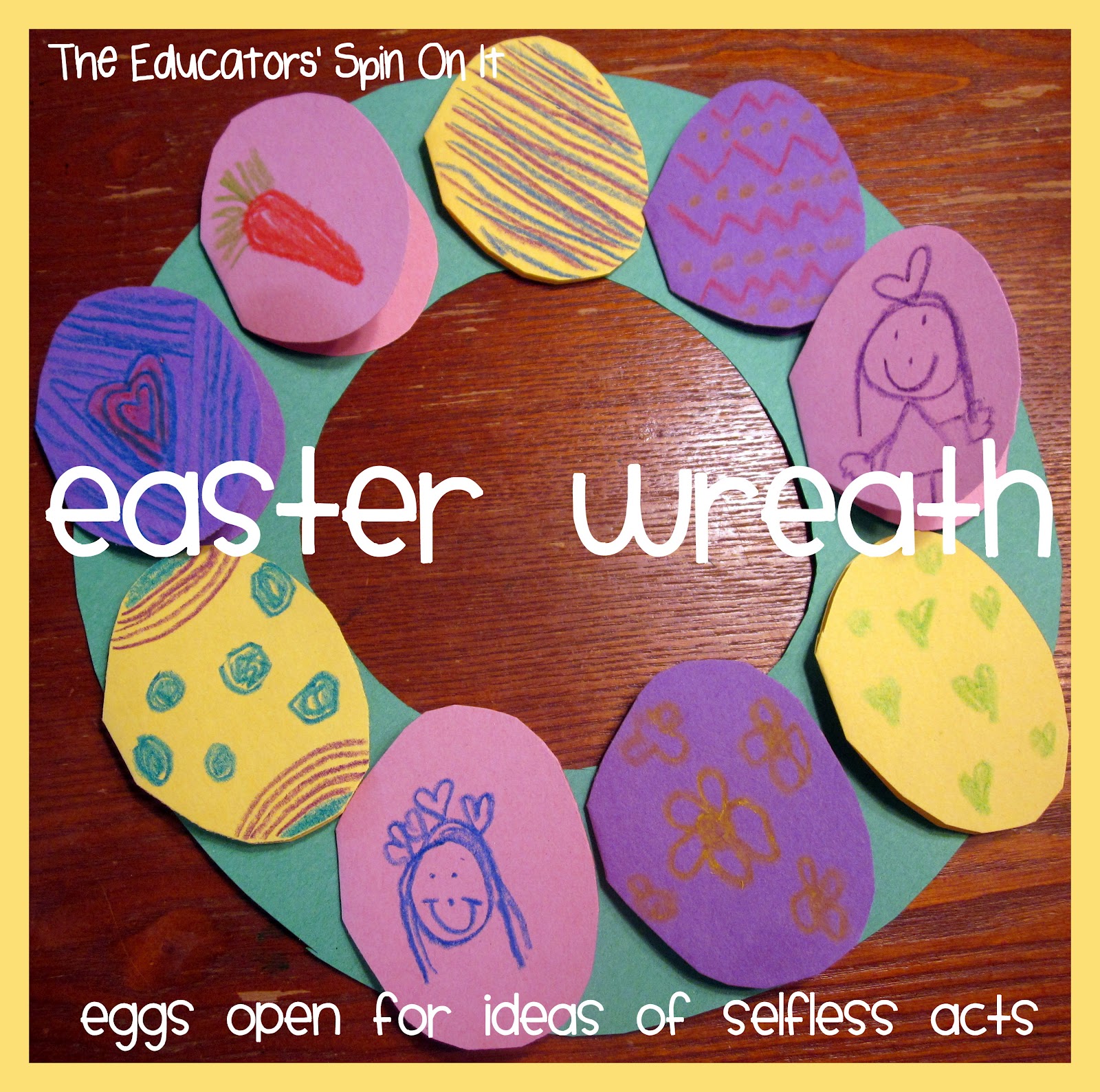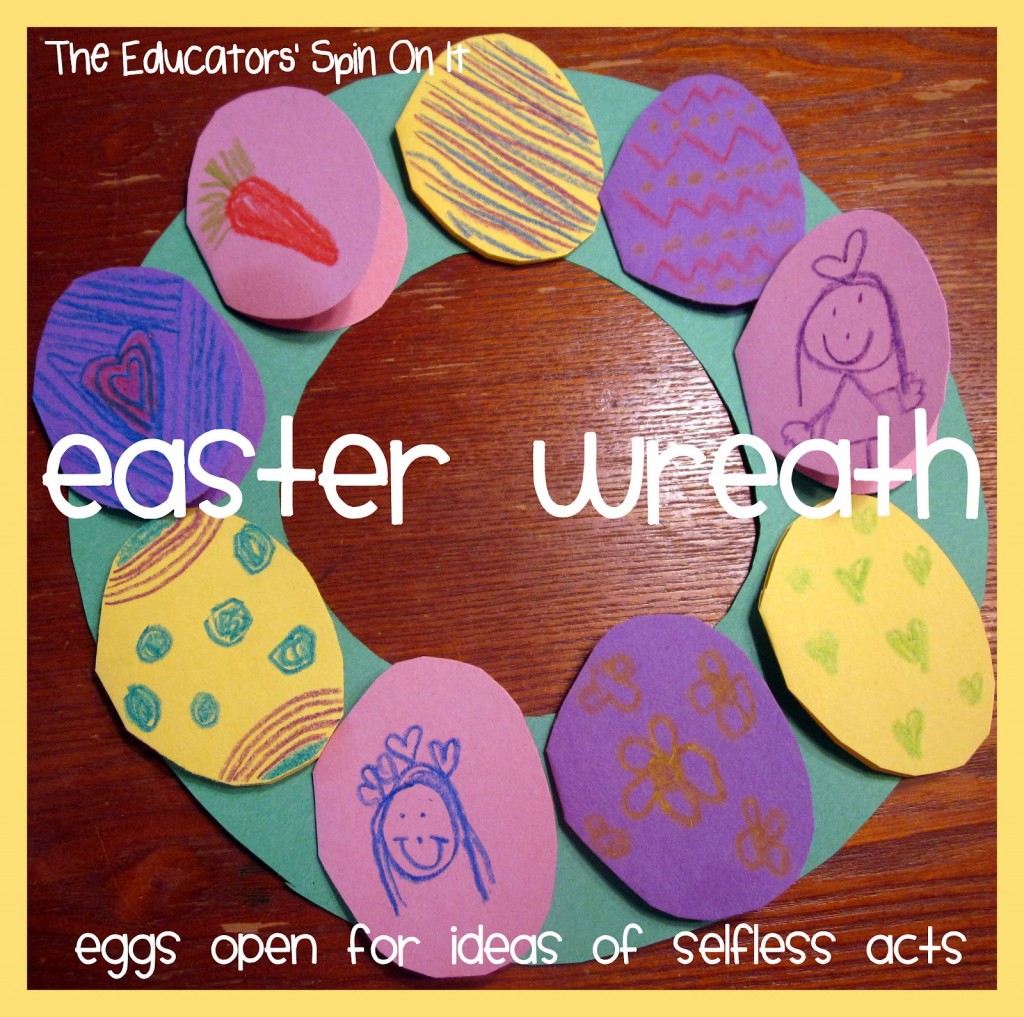 Let's Make a Wreath of Eggs with Selfless Acts inside them just like Hoppi does in the story. Although he really wanted to decorate eggs too, like all the other characters, so let's have some fun decorating eggs too!
Here's the book we're reading…
The Easter Egg by Jan Brett
This post contains amazon affiliate links .
If you haven't read the book you can check out this online version too, my daughter really enjoyed listening to the narrator discuss Hoppi and the choices he has to make in the story.
Now it's time to make our Easter Egg Wreath!
Grab a few sheets of construction paper and create eggs by folding the paper and then cutting on an egg shape, making sure to keep on side folded so it can open. Then inside of the egg write your ideas about selfless acts.
Hoppi in the story protected a baby bird's egg while the Mommy was away and missed out on decorating the Easter eggs. His heart was his true gift.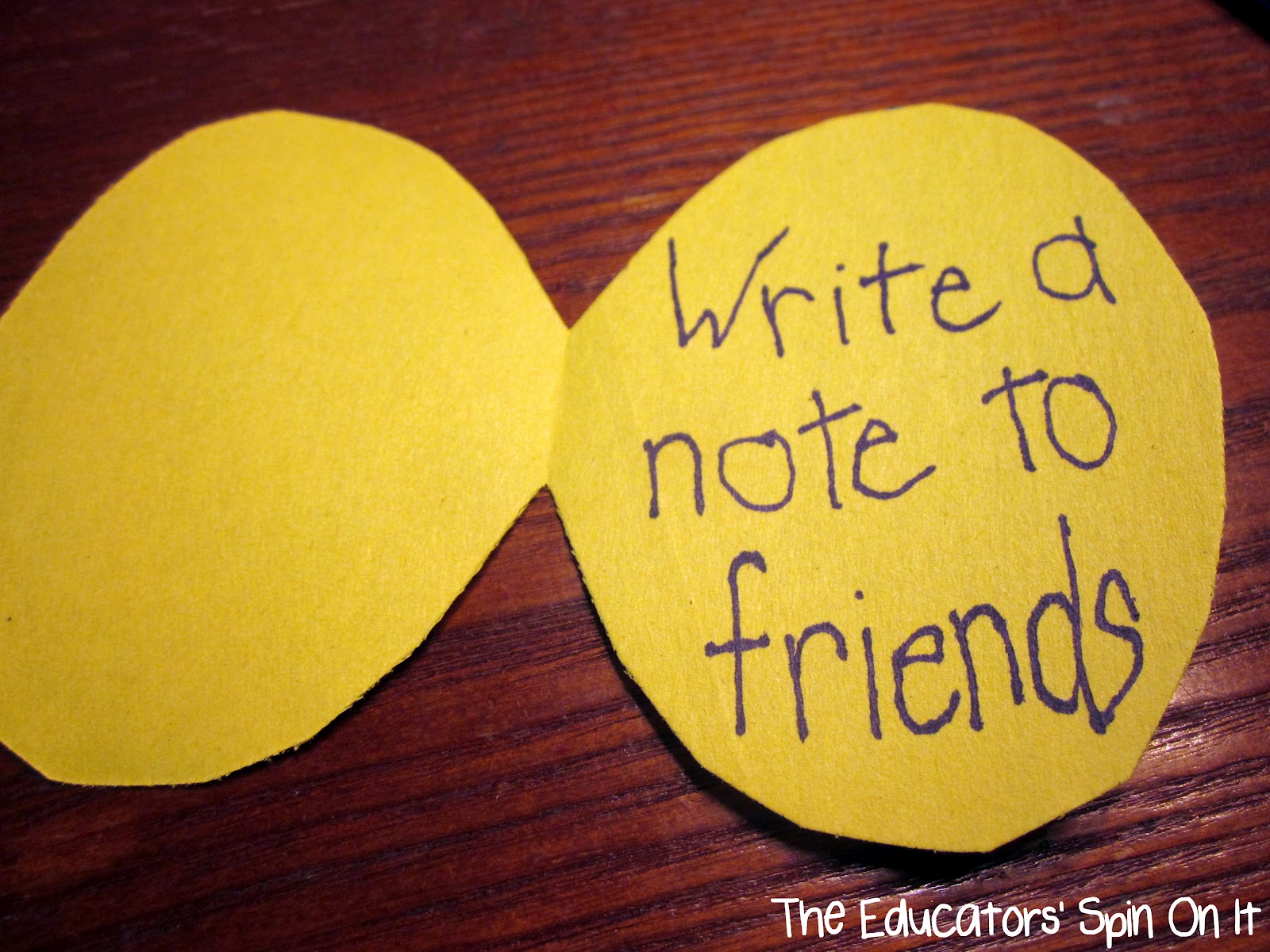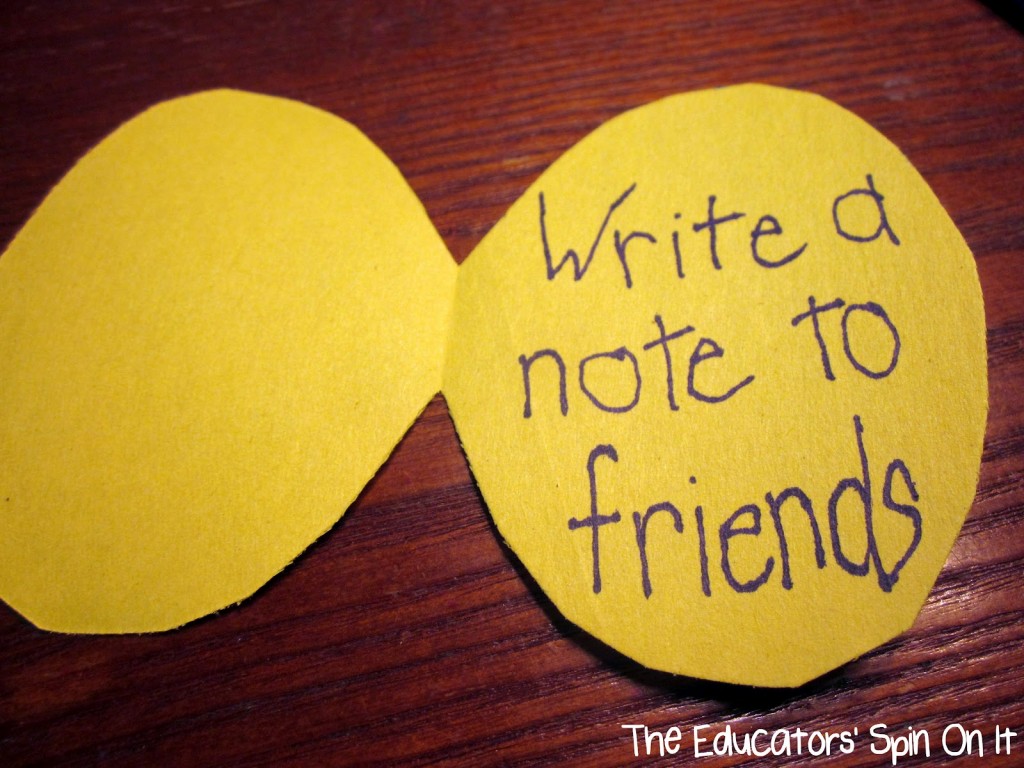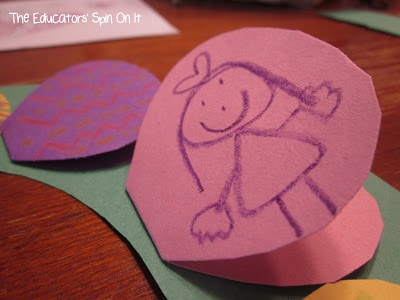 Then on the front of the egg decorate it anyway you want too. We used crayons but you could also use paint or glitter or sequins, whatever you heart desires to make the prettiest eggs ever! Then attach the eggs to the wreath and hang up to remind us of all the Selfless Acts of Kindness we can do for others.
Take Action
Here's a note my daughter wrote to her teacher as one of her Selfless Acts she thought of. We're making Bunny Bread to bring to our neighbors and friends next week. I can't wait to see what else she's inspired to do for others.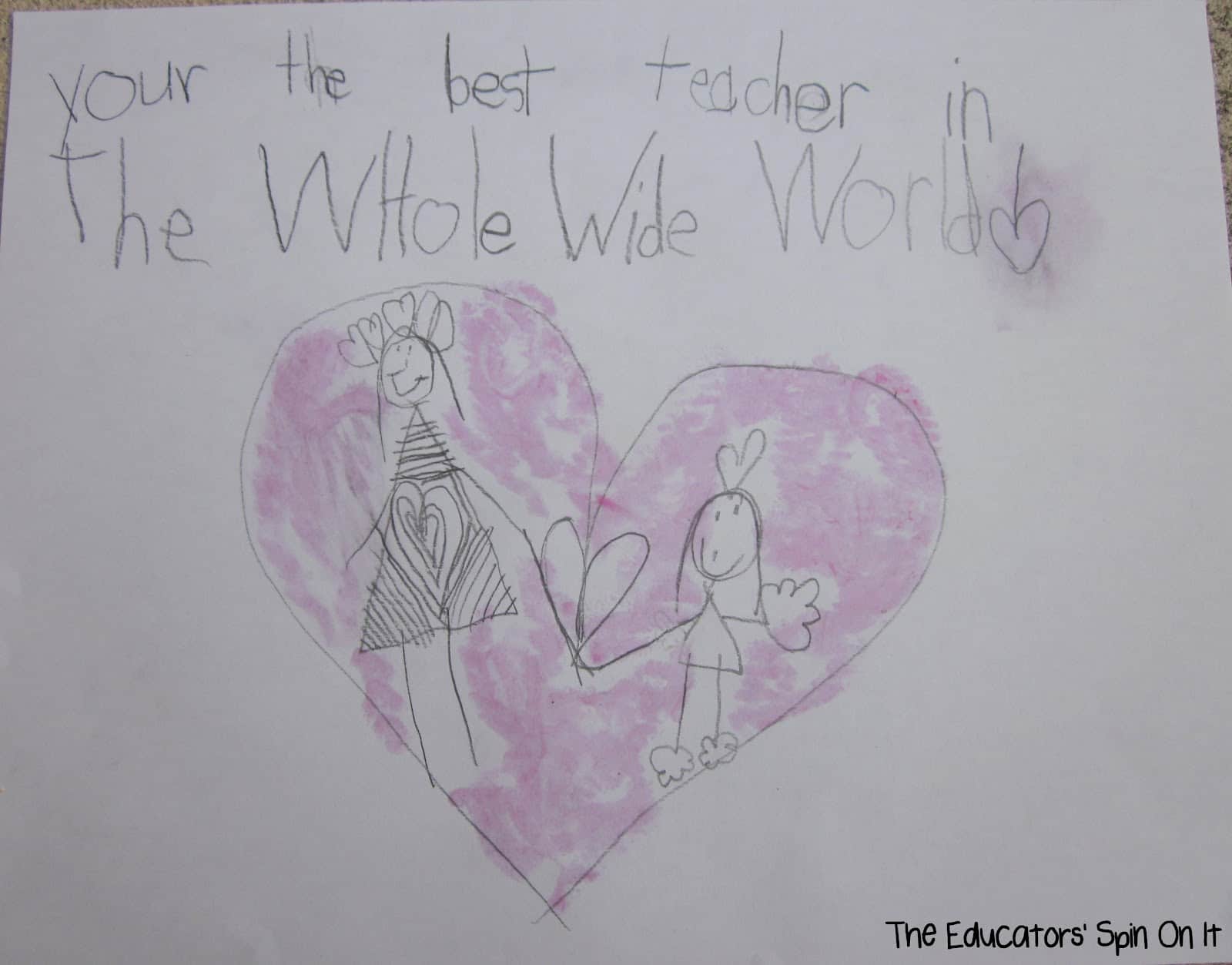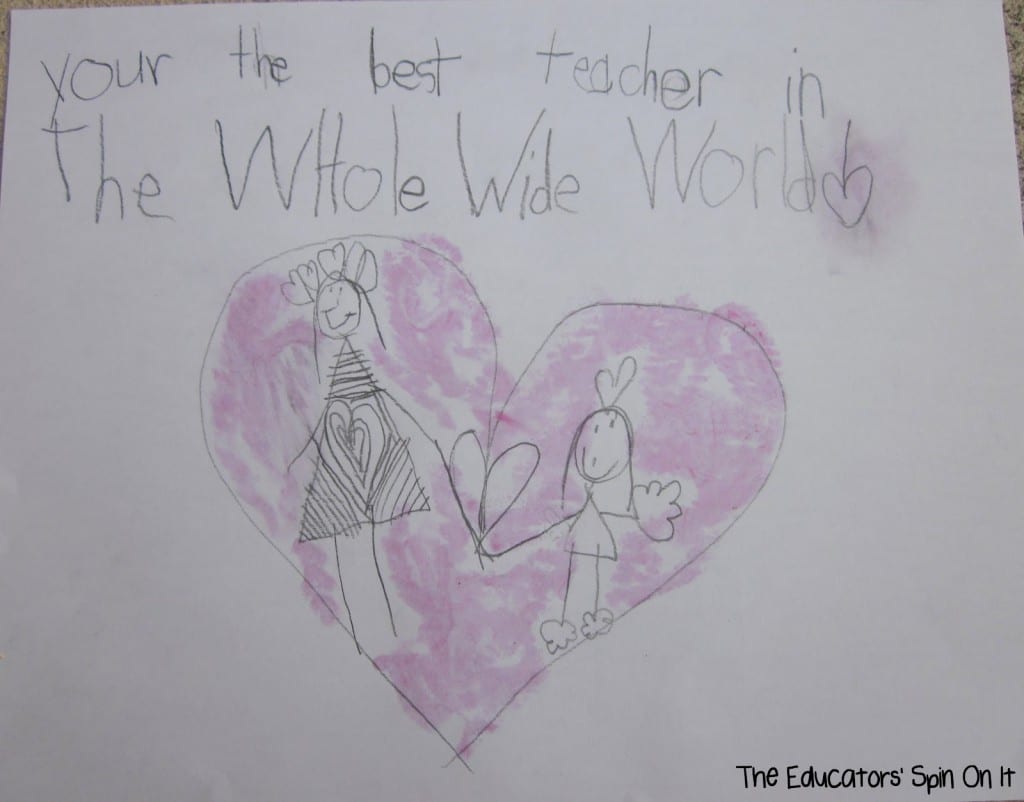 Making authors become real people and role models is a great way to inspire future story writers. Here is Jan Bret herself talking about how she illustrates stories and comes up with ideas.
Jan Brett has such a hands-on way on how she creates her Easter Egg Book, the kids will love this video.
Resources for Bunny Activities
Easter Coloring Sheets from Jan Brett
Draw a Bunny
Want to know how she draws a bunny? Take an Art Lesson from Jan Brett herself on thus VIDEO.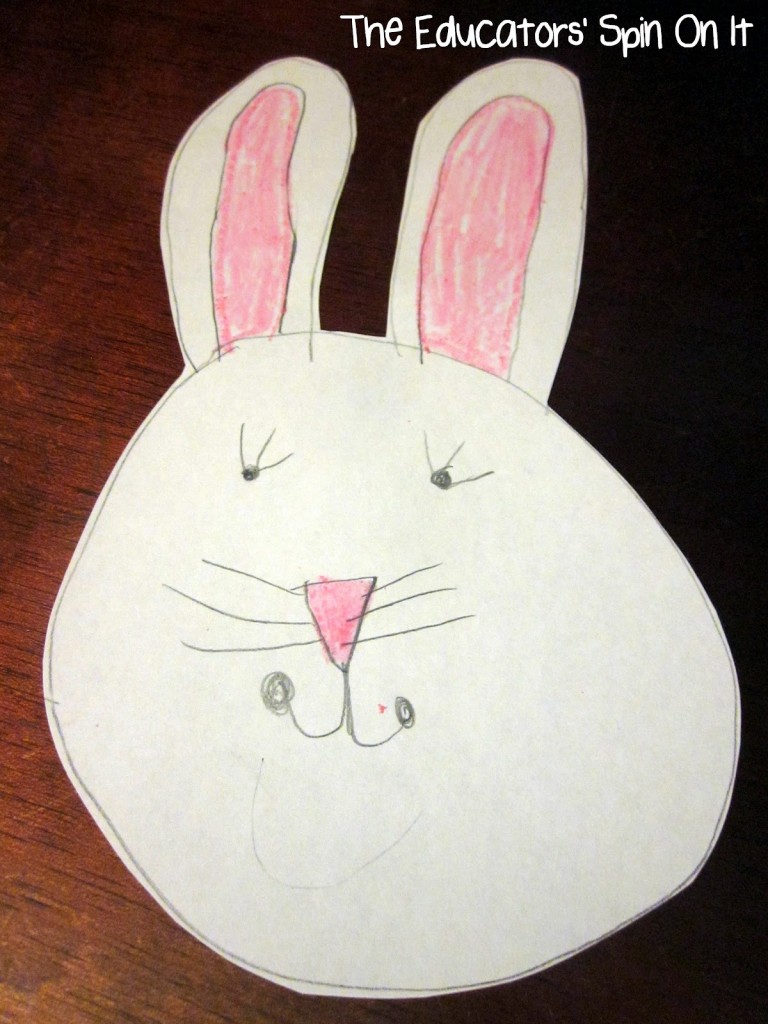 Books, Songs, Crafts and Recipes all about BUNNIES
Write your Own Bunny Story
Want to make your own Hoppi?
Hop on over to Little Hands that Cook with Books to make BUNNY BREAD
What will you add to your kindness wreath? Need ideas click here