What's the best thank you gift for teachers? Are you are trying to decide what to give our child's teacher for these special occasions like the holidays, Teacher Appreciation Day or even the End of the School Year? The question we all find ourselves asking is, what will they REALLY like and USE?
We decided we'd ask our favorite teacher friends the most memorable thank you gifts they've received while teaching.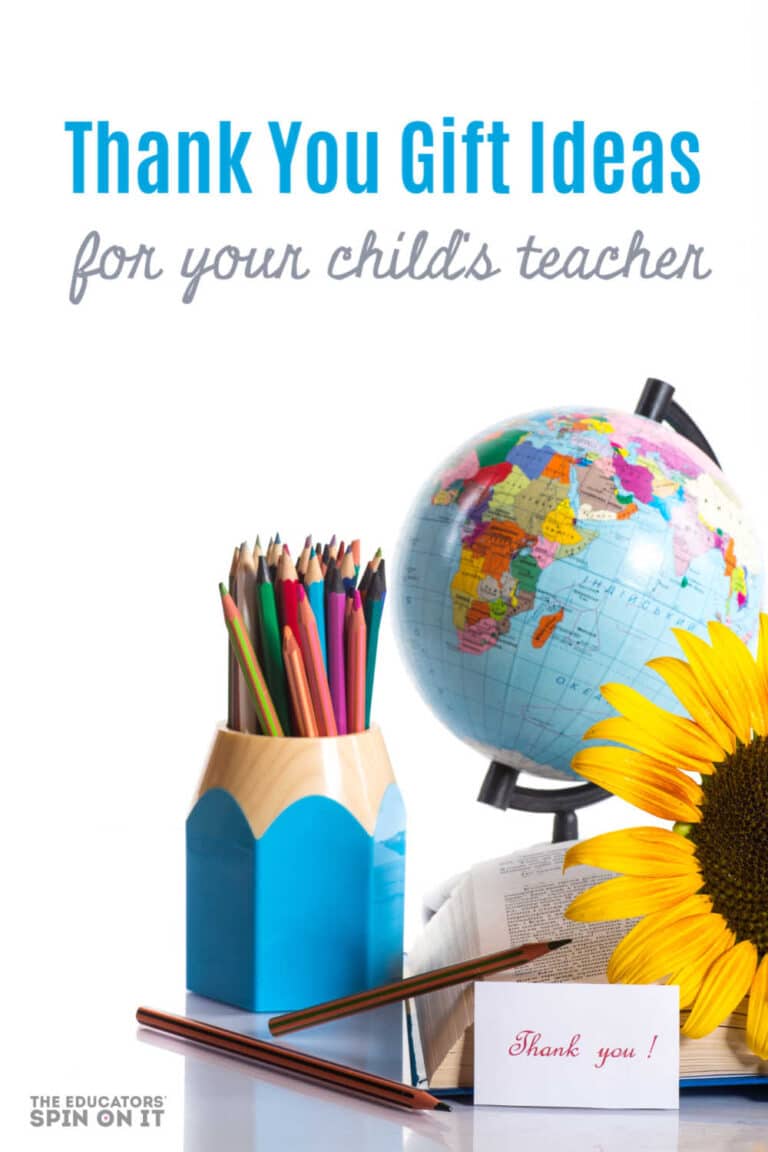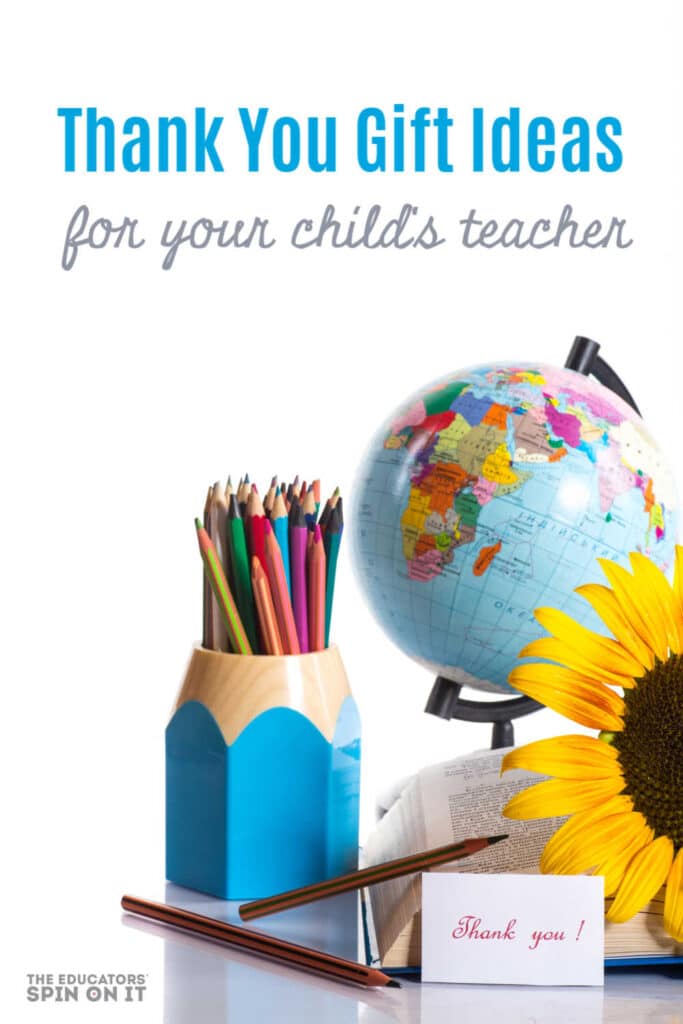 Thank You Gift Ideas for Teachers
These thank you gift ideas for teachers were inspired for the individuals who are involved in our children's lives. We've included ideas that would be great for Teachers, Babysitters, Dance Instructors, Music Teachers, Gymnastic Coaches, Soccer Coaches, Sunday School Teachers, Program Directors and more!
Here's what they had to say for Thank You Gift Ideas for Teachers!
Gift Cards for Teachers
One of the easiest gifts to give for teachers is a thank you card. Pulling together as a class can make one big impact for a git too. Here's what some of our teachers remember as their favorite gift cards.
"I loved a Starbucks gift card. Useful and a nice treat on someone else's expense."
"Gift card for a massage and last year I got a date night packet with a gift card to the movies, dinner and mall so I could buy myself something new before date night."
"Yes, gift cards to the spa!! I loved it when the whole class went in together on a gift. I even got a $200 gift card to Target once (obviously a class gift). Loved that too!!"
"My class pulled together and got me a gift card for the mall. I was able to buy my first Florida winter coat with it since I didn't own one. "
"A few massage gift cards-what a blessing after a LONG year of service!"
"Gift cards were always nice. My favorite ever was a small cactus terrarium. The kids and I enjoyed it for years!!!"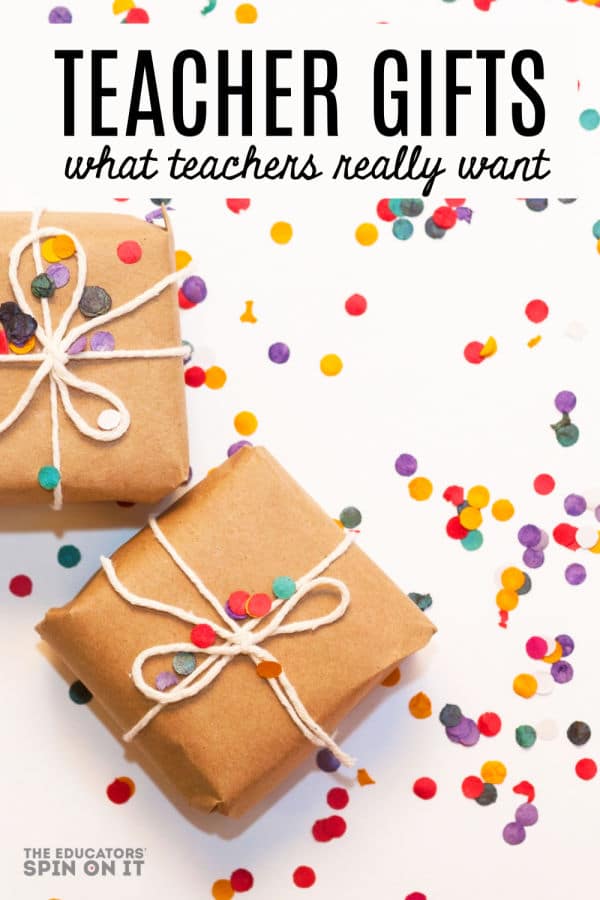 Food Gifts for Teachers
You can win over a teacher's heart with a delicious food gift idea. Plus it doesn't have to be just for Teacher Appreciation week, sometimes stopping by at dismissal with a treat is so thoughtful and memorable.
"My room parents got together and provided my family with homemade meals for the entire week. It was delivered to the back of my car in a cooler every day at the end of the day, complete with paper plates and jugs of tea!"
"Loved a homemade meal! Complete with wine one time!"
"A special tray of cookies delivered with a smile and handmade thank you note"
"One year I had this sweet Mom who would arrive at dismissal with a plate full of handmade spring rolls, I thought it was one of most thoughtful things ever!

Personalized Thank You Gift Ideas for Teachers
Your child surprisingly will learn quite a bit about their teacher over the course of the year. Ask if they've gone on any trips, or have a favorite tv show or movie. Pinterest has made it even easier to create a gift idea with their personalized name on it as well.
Personalized Gifts for Teachers a

s a teacher, my favorite appreciation gift I ever received was a book made for me by one of my parents. She had all the kids color a picture and finish the sentence, "I like Mrs. Stewart because…." Then she put all the pictures together into a book with a cover. The parents then signed the back of the book . It was super cool!

Deborah from Teach Preschool
"I loved getting a 31 lunch bag with my name on it packed with a lunch from a local deli!"
"A parent made me a scrapbook with pictures from the year and notes from the parents and kids."
"I loved a beach towel & bag theme for summer"

The one that I received from students wasn't a book but a picture of all of the students and they signed the back of it.

Maria from Mama Mias Heart 2 Heart
"I loved a planted pot I received one year with all of my students' fingerprint personalized by them into people with their handwritten names below. Around the top the parent had written "Bloom where you are planted" I kept that plant in my classroom for years, so sweet."

I got one my first year teaching 2nd grade from an awesome mom and I still have it! LOVED the drawings and writing the kids made. She also made a cookbook – where the kids made up a special dish just for me – hilarious stuff! It was great!

Bernadette from Mom 2 Posh Lil Divas

The best gift I ever received as a teacher was a dvd picture movie a parent made for me. They took pictures of things all over my classroom, of all the kids doing different things over the year, shots of the school, displays etc. It was all set to The Jackson Five, ABC 123 and is the most fun and lovely little movie… especially as I've been off from teaching for the past 3 years and I'd forgotten lots of little details of my classroom that this parent photographed. I'll keep it forever. Deborah @ with

Learn with Play at Home
This picture my 5 year old drew the other day for her teacher before school.

Handmade Thank You Gift Ideas from Students for Teachers
It's no surprise that teachers did not go into their profession for the big dollars, they choose it to make a difference in the life of a child. That same sentiment goes along with a simple handmade card or drawing means the world to them. It's really that simple at times.
Handmade Gifts for Teachers"Might sound cheesy, but I enjoyed a few homemade Christmas ornaments that I still put on my tree almost 20 years later."
"I just like being remembered, from the candles in the obviously child decorated baby food jars, to the mugs, to the gift certificates. My mother, who taught 3rd grade MANY years ago, got lovely sets of costume jewelry that I used to love playing dress up with. It truly is the thought that counts."
"A really sweet gift I received was a drawing. A little girl in my class realized she didn't get me anything so she quick sat down and drew me a beautiful picture."
"My favorite teacher's gift was a children's book (that we all loved and had read) the children had written messages on labels, then the labels were placed inside the covers of the book. Love the handwriting and precious little notes! It's an all time fave. " Kristi from Creative Connections for Kids

My favorite teacher's gift was a children's book (that we all loved and had read) the children had written messages on labels, then the labels were placed inside the covers of the book. Loved the handwriting and precious little notes! It's an all time fave.

"I got a Tervis tumbler with single servings of lemonade and ice tea packets that you just mix with water… All tied up with a bow. Love it! Also got (for two different holidays from same child) two matching totes from Lands End that are monogrammed. One is good as a purse, the other would be perfect for beach for whole family. I've gotten and appreciated the gift cards, but I'll always remember the children and parents who gave me these! Whatever the gift, knowing that I'm appreciated is wonderful!"
"Gift cards are great, but the gifts that I remember are really the ones that were homemade from the kids…A Hello Kitty picture to hang on the wall made of Legos, a message board surrounded by tiles, each painted by a different student, and some hand folded origami shapes attached to the sweetest notes ever…those have to be my top three."
"One year I had a student who would bring me handpicked flowers from her garden on random days throughout school year. It was so sweet!
Need more Teacher Appreciation Ideas?
Teacher Appreciation Gift Ideas from The Educators' Spin On It




Teacher Thank You Gift Ideas from Parents
Need a quick idea that a parent has already thought of? Here are a few that were easy to put together.
"I'm not a teacher, but I have a couple of inexpensive ideas. One year I got plain clipboards from Target. I got cute scrapbook paper and cut it to fit the clipboard. I mod podged the paper to the clipboard and sanded the edges a little. I took a piece of ribbon and tied a cute pen to the metal part of the clipboard. You can attach a handmade note from your child or clip on some stationary or note pad. "
"One year I got those huge plastic summer cups from Target (they have all kinds of cute designs and are $2). I put in a can of Izzy's sparkling soda and a couple of snacks. Tied it with cellophane and ribbon. Kinda cute!"
"I have given Mary Kay gifts in the past (coffee & cream – a coffee mug with hand cream) and some samples. I also did this same gift at Christmas with hot chocolate and a candy cane and it came with a cute poem. I've also done mini-Satin Hands sets that have always been a hit (<$10) and packaged them according to the season…Christmas, Valentine's, etc. I have a variety of products that are enjoyed by just about all women and the gift can be as little or big as you want. "
"We created a photo book for our daughters' Dance Teacher using images on the girls over the course of the years of lessons with our group of girls."
You're Officially the BEST! Throw together some swedish fish candy with a fish shaped note!
You're Beary Special! Grab some gummy worms and a bear shared note for a sweet thank you card.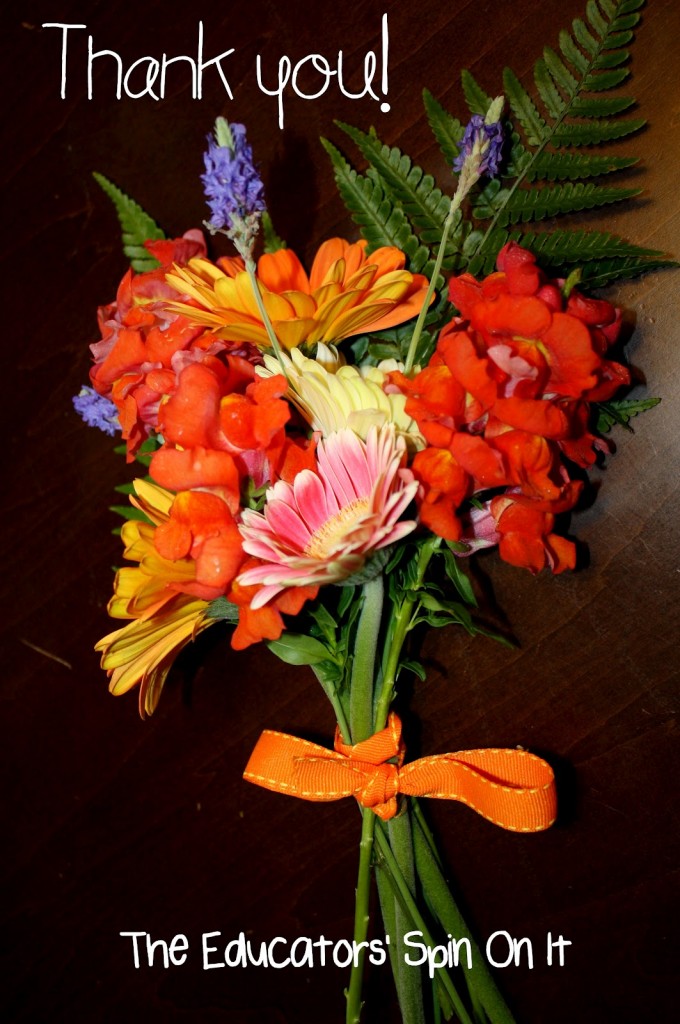 As you can see the gifts vary, every teacher is unique, but the message is always received with heart felt appreciation. I hope you find this list helpful and are able to find that special gift for someone in your child's life that you want to Thank for making a difference.
No matter your budget is there is always a way to tell someone THANK YOU for sharing their lives and with your child. The most important thing to remember is to take a moment and remember how hard they are working for your child.
A simple smile and a "thank you" when you pick them up or a handmade card from your child will bring such joy to their day.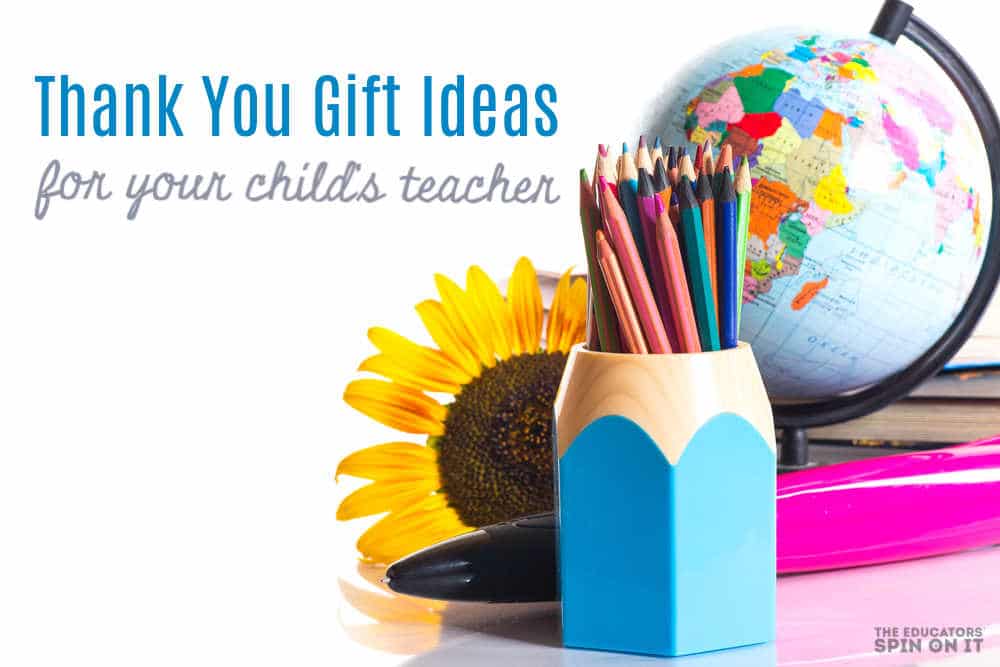 For more ideas Teacher Appreciation Ideas Visit our Pinterest Gift Board!