I received several National Geographic Books for free from the sponsor of the
Moms Meetsm
program
, May Media Group LLC, who received it directly from the manufacturer. I agreed to use these books with my children and share my opinions with you, our readers! Thank you for your support. My opinions are 100% my own.
My two oldest kids were snuggled up in our family chair reading a book together.
"What book are you reading?" I asked as they giggled together.
"A National Geographic Joke Book," my 7 year old answered back.
She continued, "You know Mom, when I see the words National Geographic, I just know it is going to be a good book." 
I couldn't agree more.  As a teacher with a Master of Reading Education K-12, a parent, and an avid reader, I have enjoyed reading many of the National Geographic books to and with my children. 
The children didn't know that I was waiting a delivery from Mom's Meet.  We check out National Geographic books all the time from the library and own 30+ National Geographic non-fiction leveled readers and have been a quest to read all of them and record the ones we have read using these SUPER READER resources.   I printed off this poster and the kids have checked off which books they have read. (So you can see why I was extremely excited to review the set from Moms' Meet!)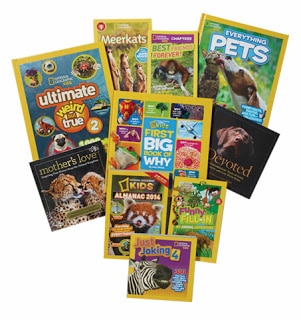 A week after my two oldest kids were snuggled up in the chair reading their joke book I received my book box from Mom's Meet and just as my seven year old commented on earlier, National Geographic Books are good books. 
We couldn't wait to open the box and read through them all.  My seven year old was ESTATIC that the newest joke book was there and wanted to start the funny fill-in book right away. My four year old wanted to read the leveled readers and the Big Book of Why, because he is very curious about everything. And I snuggled in with the adult reads (which I honestly didn't know they offered prior to receiving this kid). The only thing missing was some educational board books for my 1 year old!
For a great summary of several National Geographic books – stop by the Joyful Parenting Blog Mamasmiles
The books are made of high quality paper, with amazing photographs, and interesting facts. As a parent, I can count on their books to be both educational and entertaining. I can also count on them to be factual and well written.  If you missed my last post this week on choosing high quality products for your family this season, it is worth the read. I believe in purchasing well made products that will hold up over the years so that all my children (and possibly grandchildren) will have the chance to enjoy. I can count on National Geographic books to withstand kid handling and are, in my opinion, high quality books. 
These books also make fantastic gifts for kids and adults because of their high quality. Our readers can receive a special 30% discount on orders if you click here (until December 31st) Order by December 6, 2013 for a Christmas Delivery.
To find out new book releases and the latest news, "Like" National Geographic on
Facebook
and follow them on Twitter @NatGeoBooks.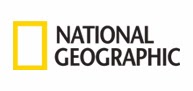 What is your favorite National Geographic Book?
Save