Discover our Farm Themed Tot School Weekly Plan. A week of farm themed music, art, science and math all focused on toddler fun with farm animals.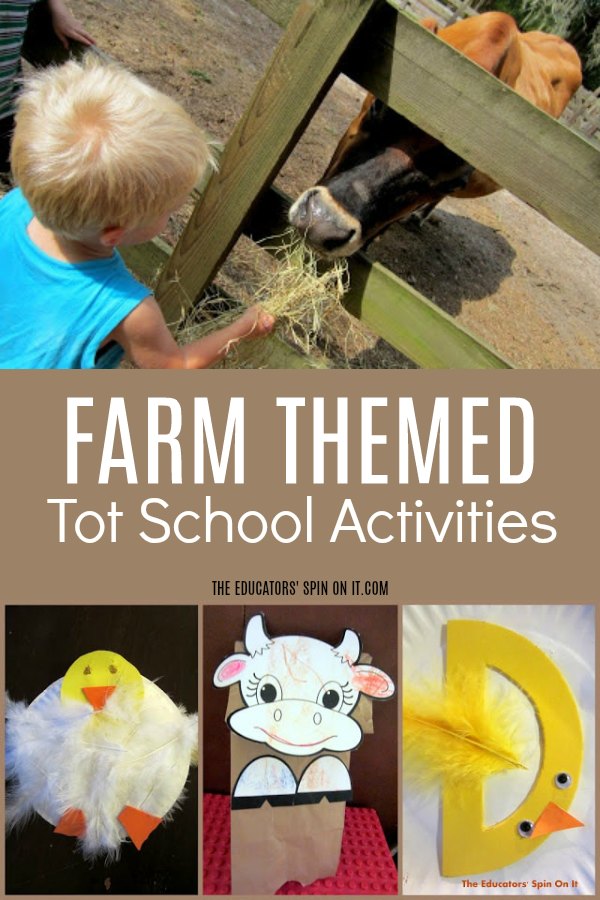 Farm Animal Tot School Themed Activities
The farm has been a focus on many tot school weeks. Although I as a parent, may tire of doing the same thing over and over again, my toddler has specifically requested to spend the week learning about the farm. Repetition at this age is SO beneficial and SO again, we are off to the farm!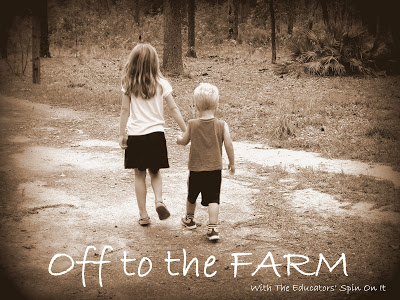 Monday – Farm Music Focus
Ok, so we all know the classic "Down on Grandpa's Farm" and "Old MacDonald" songs to sing with our littles, but if you haven't experienced Laurie Berkner's "I know a chicken" song, then you are missing out! Kids shake their "shaky eggs" (store bought or home-made) with the song and ECHO sing (or read) the words to the song. This catchy tune is SO silly, fun to sing, and great for teaching shaking to the beat!
You can write the words to the chorus out and point to them as you sing them. This will develop early reading skills!
"I know a chicken and she laid an egg. Oh, I know a chicken and she laid an egg. Oh my goodness.It was a shaky egg! Shake your eggs."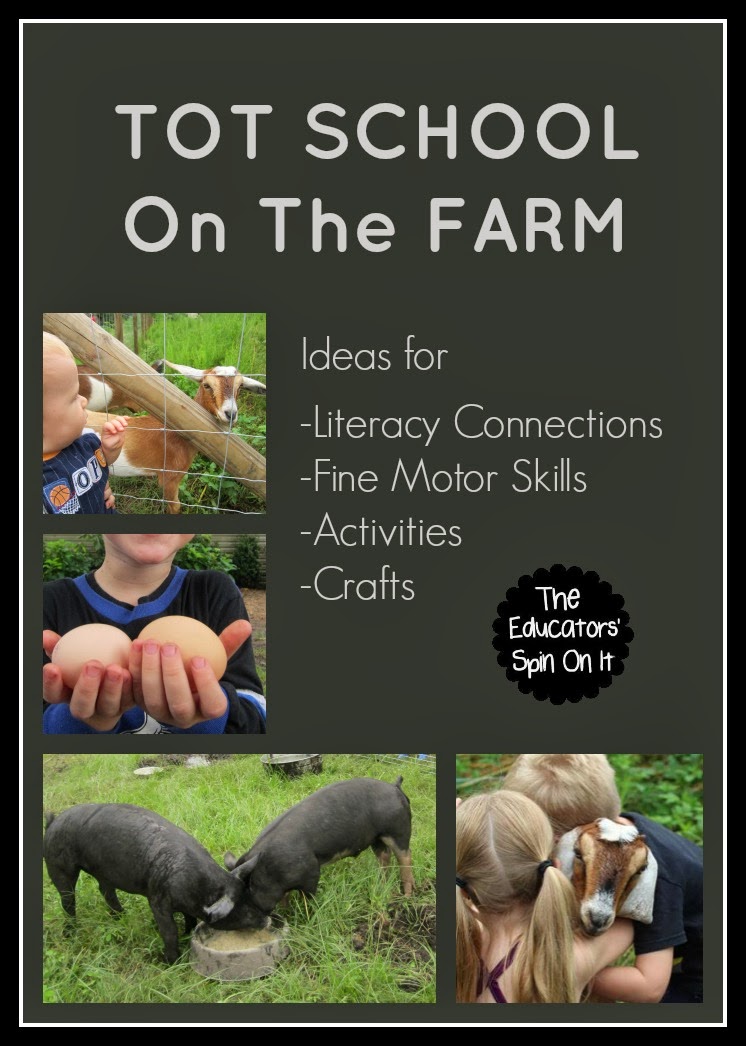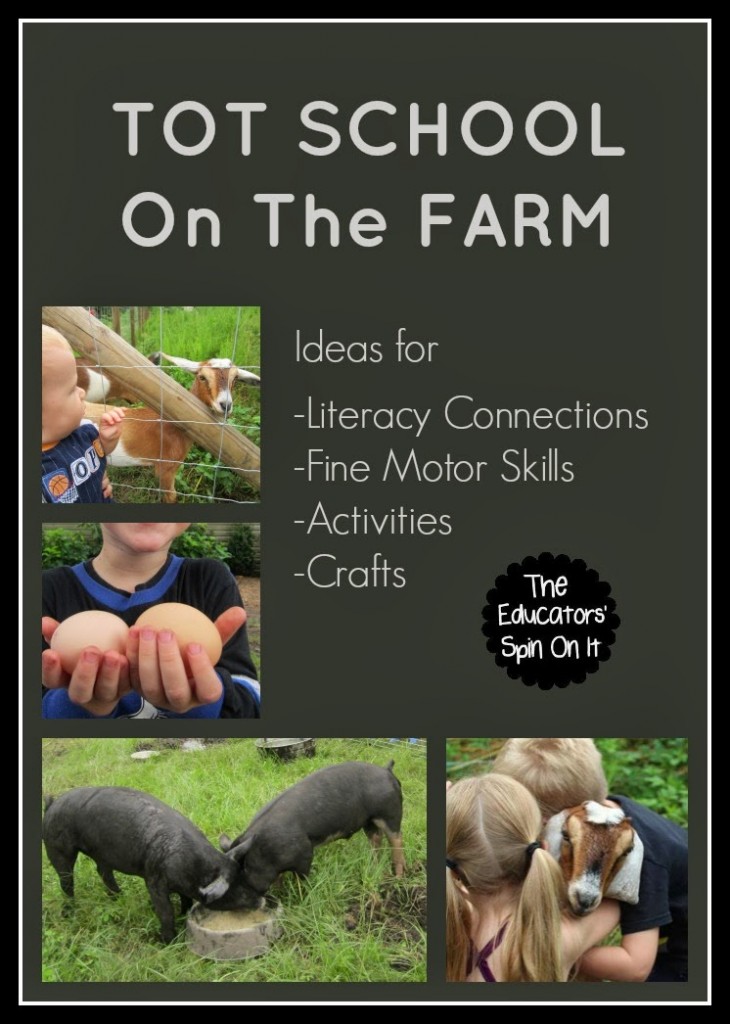 Tuesday – Farm Science Experiments
I am sure there are a lot of great experiments out there. Honestly, it is fall planting season here and we went outside and planted lettuce, carrots, kale, peas, bok choy, and beets. We talked about what all living things need and my son helped to water the seeds after we planted them.
Wednesday – Farm Math Activities
We are focusing on More Than and Less Than. This is a hard concept and we have been using the pictures from our kids books and talking about how many of one animal is on the page and if there is MORE cows than chickens or LESS, all depending on the picture. Of course we don't do this with EVERY book we read, but have tried to focus on this concept all week with our books. (We have a million farm books – but here are a few Amazon links to some if you are still building your home library! Both my kids just ADORE "Have you got my purr?")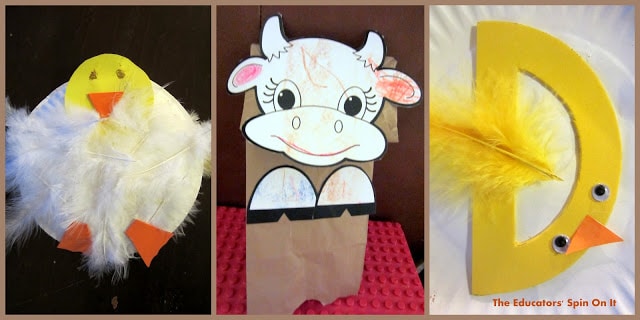 Thursday – Farm Animal Art Activities
These are called CRAFTS and not art or some would describe it as "product" art – meaning all kids products look very similar. Lacking in creativity, but focusing on following directions. Guess this week was more "crafty" than arty. The funny thing is that my son chose to learn about the farm and when we went to story-time at the local teacher store – she read Farm books, did a dot cow painting and made paper bag cow puppets. Then, when I crashed a friends playdate (she did invite me to join her AMAZING group of mom friends and kids) they were talking about ducks. Don't you love when weeks just come together!!!! In my opinion, it is important to do some of both kinds of art. Next week, I will focus on more open ended creative projects!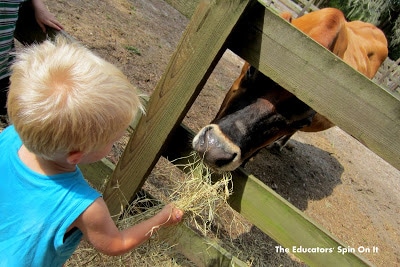 Friday – Farm Field Trip
If you don't live on a farm, then now is a great time to stop at a farm! Many farms open their doors to visitors during the fall season. Check your newspaper or local online listings to see if there are any available in your area. For some reason, tots just connect with farm books and animals, but NOTHING compares to actually seeing them, hearing them, smelling them, and feeding them in person!
More Farm Activities for Toddlers
Click here for more tot School Themes and Ideas to go along with this Tot School Farm Themed Activities for your toddler.
Save