It's a time of fall and harvest which makes it the perfect time to learn about farm animals with your preschooler or toddler. These farm animals themed activities are simply and fun as your child develops their early learning skills.
Let's head to the farm!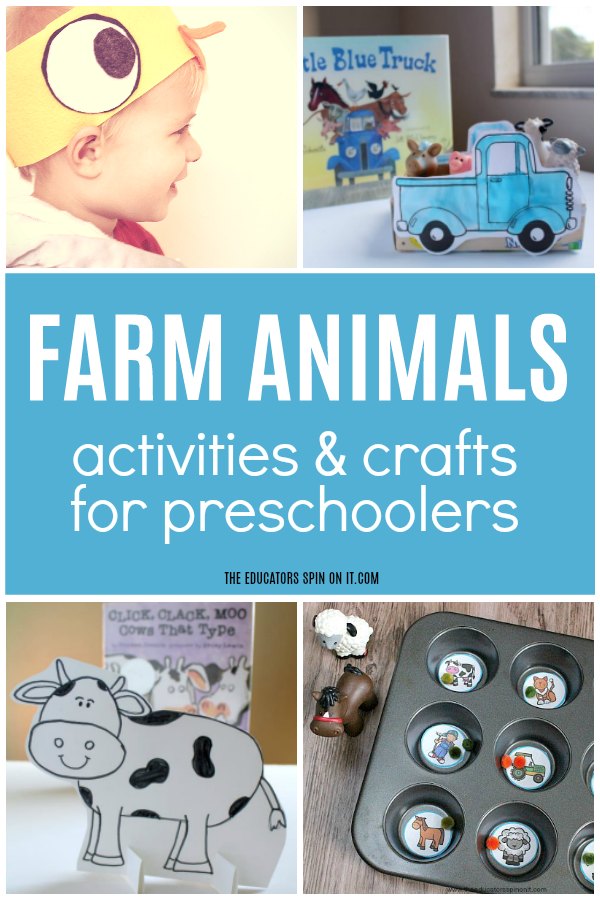 Disclosure: Amazon affiliate links used in this post.
Farm Animals Themed Activities for Preschoolers
We shared a 5 day farm themed weekly preschool lesson plan on The Virtual Book Club for Kids Website. CLICK HERE TO VIEW
There are so many other fun ways to have fun with farm animals with your preschooler that we've featured a few more bonus ideas below using our favorite farm animal books.
One of my favorite farm themed books is Little Blue Truck! You can have fun a playtime by retelling the story with this Little Blue Truck Craft .
Next you can print off the story pieces to create a special Little Blue Truck Magnetic Farm Activity for your little scientist.
Then get inspired by a farmyard story to work on some literacy fun with this printable Farm Animal Muffin Tin Syllable Counting Game .
You can read the story Click, Clack, Moo Cows That Type by Doreen Cronin
and play this Click Clack Moo Shape Activity which includes a little dramatic play too with the Cows.
Speaking of play time, look how quickly you can make your own DIY Farm Pretend Play Mat with a few pieces of scrap fabric!
Head to a local farm for a Farm Field Trip and be inspired to create this adorable Farm Animal Craft Ideas.
Explore how you can Raising Chicks with your Local Farmer  or create this adorable Duckling Headband Tutorial for pretend playtime.
You can print this adorable Farm Animals Babies and their Moms Matching for fun exploring animal offspring together.
You can also work your way through this Farm Animals Unit Study as you and your child learn all about farm animals.
Farm Animals Printables for Preschoolers
Work on early literacy skills by making your own free Mystery Farm Animal Printable Book.
Keep the fun going with the Little Blue Truck with a few more literacy activities by printing these Little Blue Truck Activity Sheets.
Looking for more hands on printables for farm week. Try out the Farm Literacy Packet or the Farm Math Packet from Pre-K Pages!
Share what you're doing with Farm Animals in our Weekly Virtual Book Club for Kids Facebook Group. Join our group of 10000+ Book Loving Families!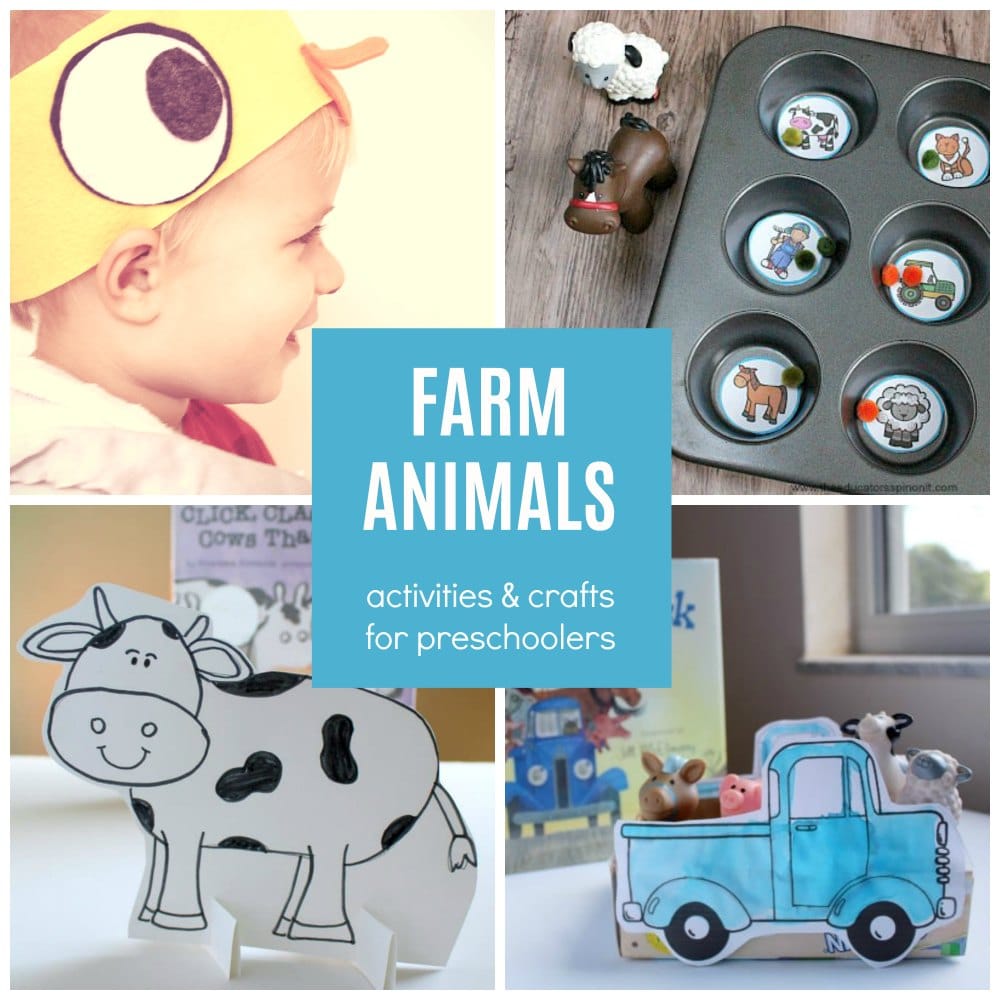 Farm Animals Books for Preschool
The Little Red Hen (Paul Galdone Classics)
by Paul Galdone
Click, Clack, Moo Cows That Type by Doreen Cronin

Big Red Barn
by Margaret Wise Brown
Little Blue Truck board book
by Alice Schertle
Mrs. Wishy-Washy's Farm by Joy Cowley

Barnyard Banter (Avenues) by Denise Fleming
**Click here to see more of my favorite Farm Book for Preschoolers and Toddlers**
Click here to get 5 more Farm Themed Activities for this week!