Create your own DIY Farm Pretend Play Mat for your child with some scraps of fabric and a little imagination for hours of pretend play with farm animals.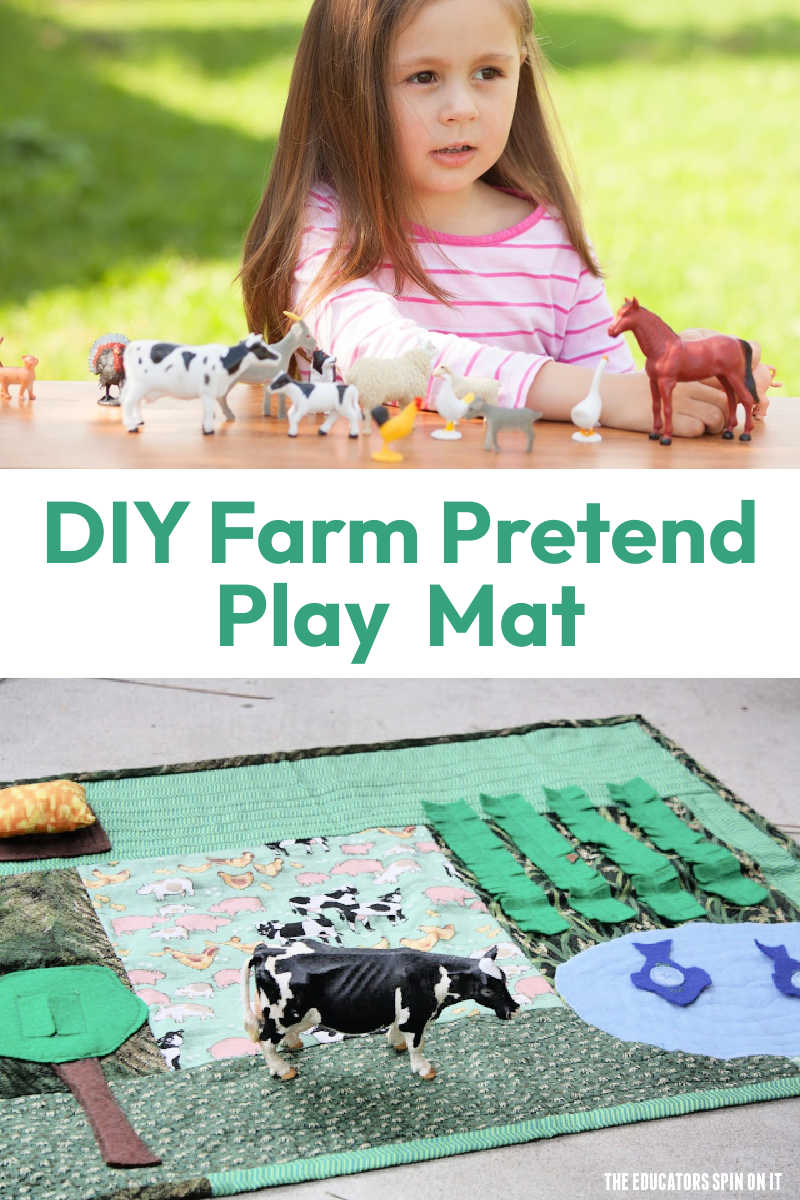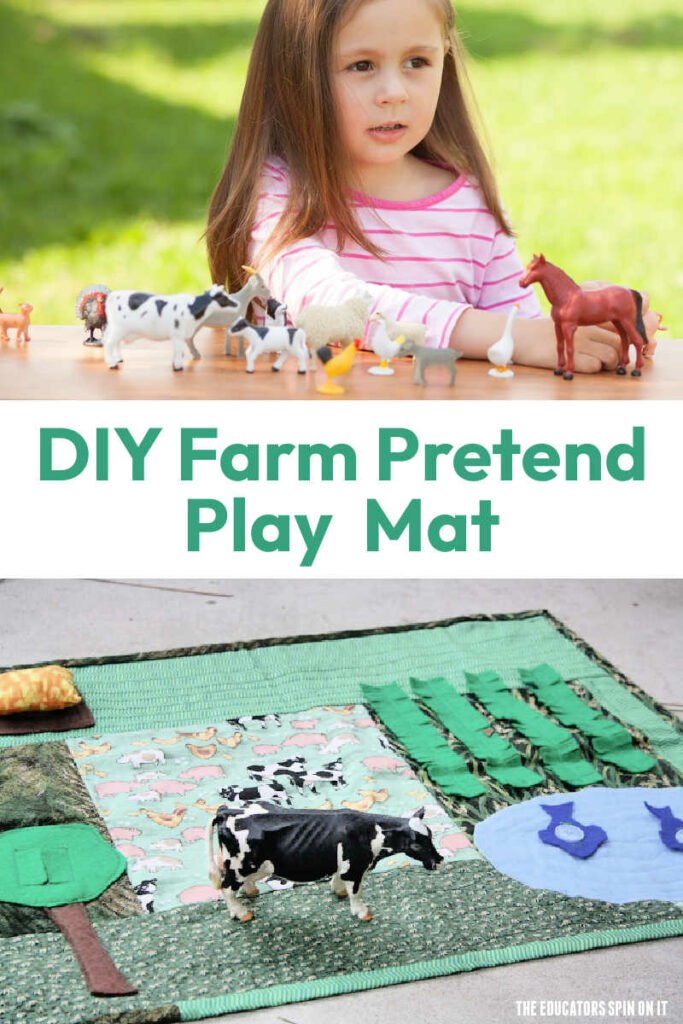 My daughter LOVED to play with our pretend toy farm. One day, I decided to sew some scraps of fabric together to make a DIY Farm Pretend Play Mat for on-the-go play and learning.
Affiliate Links included.
In all honesty, if you would have told me 8 years ago how much use this farm pretend play mat would have seen, I probably would not have believed you. YES, I made it when my oldest was one. She used it for several years. When we played farm, the pretend play mat was folded out.
She would make the animals talk in cute little voices.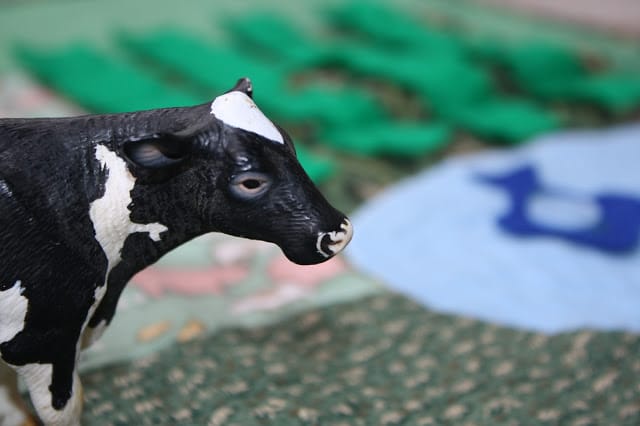 They would moo at the fairies. The fairies would sprinkle their pixie dust on the cow so it could fly.
Her imagination was limitless.
Her oral vocabulary grew by leaps and bounds.
DIY Farm Pretend Play Mat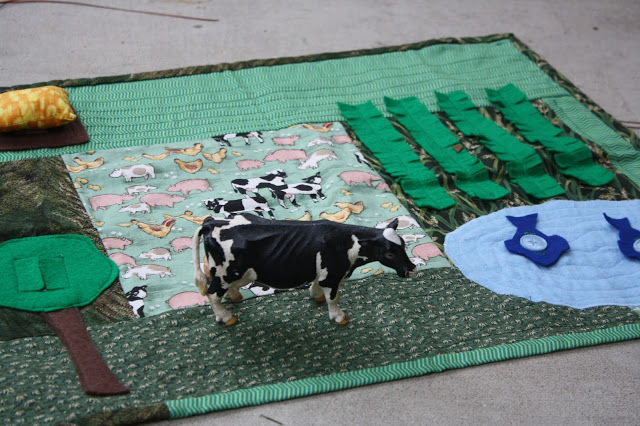 Then my middle came along and as she was growing out of the farm phase – he was growing into it.
One of his favorite things to do was bring the Lincoln Logs
over and build houses for the animals.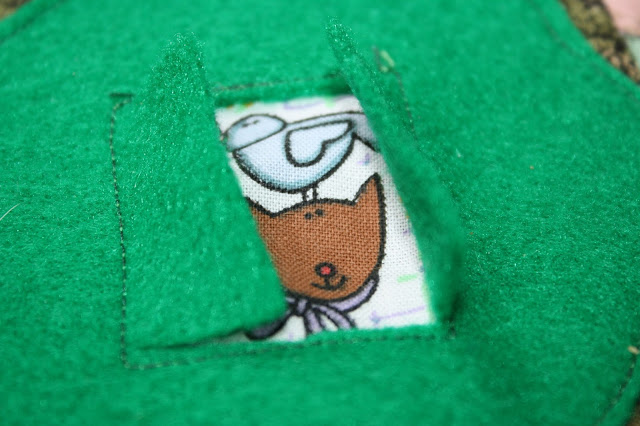 Now my youngest is at the stage where our dear, loved farm pretend play mat is coming out to play on rainy day afternoons. I snuggle in with my coffee and a wave of emotions flood over me as I realize how each child has enjoyed something so simple that I made for them.
What I love about this mat is that you do not need much, a few fabric scraps, a sewing machine, a button or two, some scissors, and a little bit of velcro.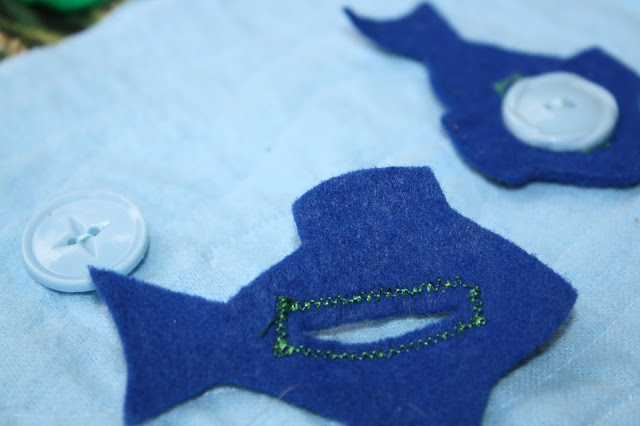 The tree has a peek-a-boo tree house window with a cute cat with a bird on his head peeking out.
The pond has 2 buttons sewn on with removable felt fish.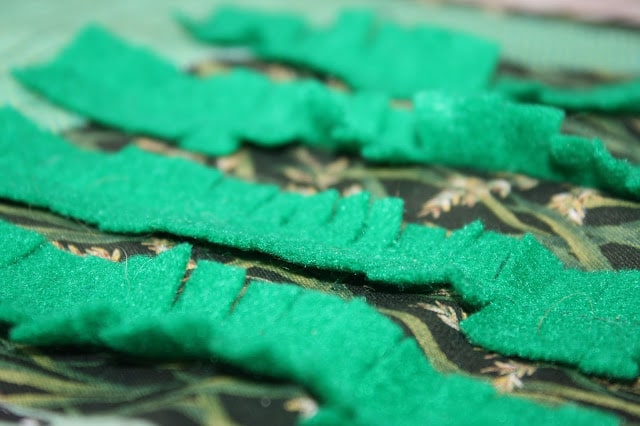 The grass is made of felt strips sewn onto the rectangular playmat and snipped short.
The haystack is a batting stuffed rectangle with velcro so it can be removed.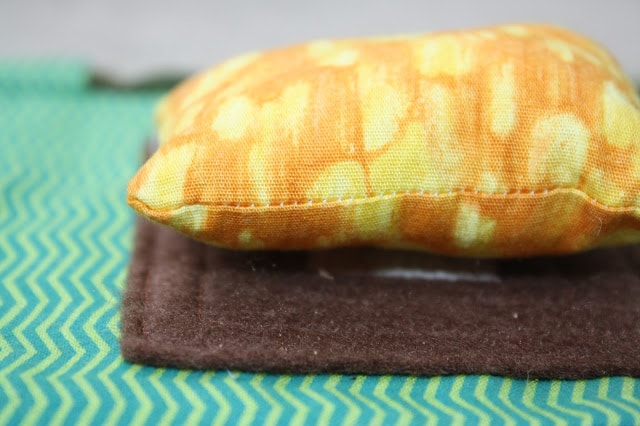 It's been the biggest hit with all 3 kids when they were between 3 and 4, but even my 9 year old will still take it out to play with every once in a while.
It's great for storage and traveling because it folds up nice and tiny. We keep ours with the plastic animals and bring it out to play at least once a week.
You could also make a similar pretend play math with scrapbook paper.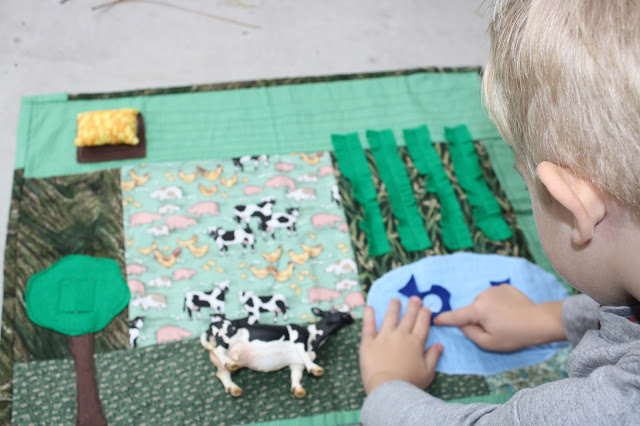 More Pretend Play Ideas from the Early Childhood Education Team #TeachECE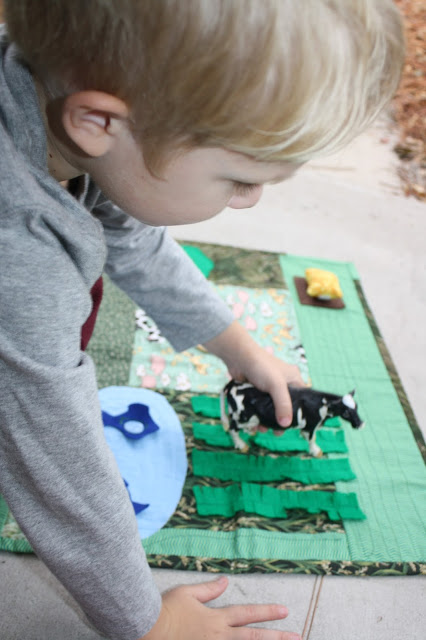 Additional Farm Activities for Preschoolers and Toddlers