Wondering what to do this summer with the kids? Use these easy tips for planning summer activities using Pinterest. Let Pinterest do the work and your family have all the fun!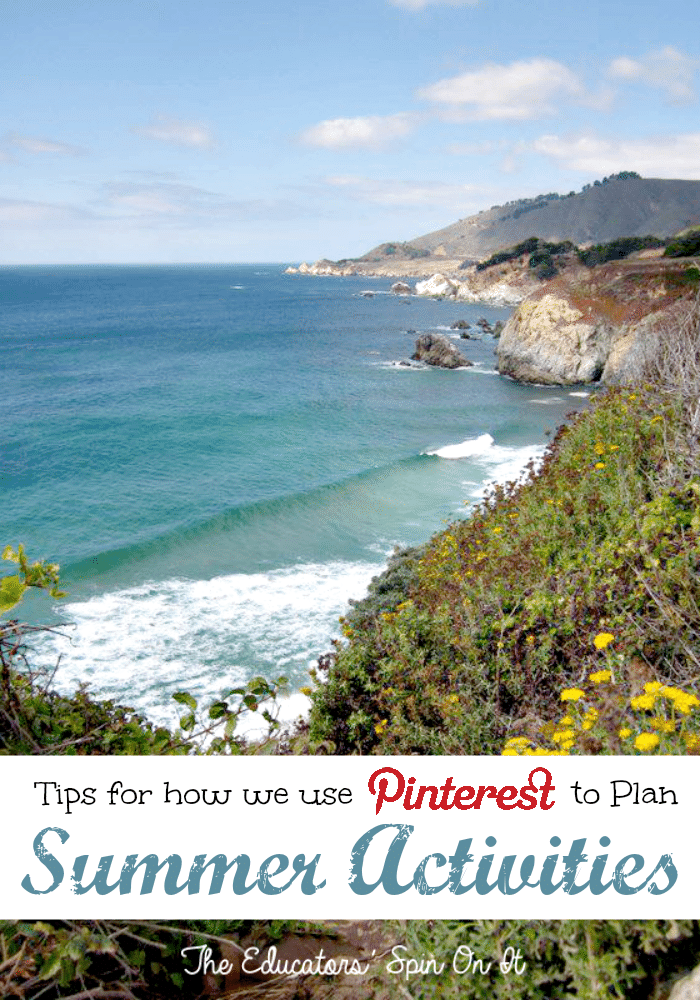 It's hot! It's summer! And confession, you're wondering what activities can I do with my child to make the rest of summer fun and easy for everyone. We have a couple of solutions for you that I think you'll love.
Bonus… It has to do with Pinterest!
How to Use Pinterest to Plan Summer Activities
At the beginning of summer Allison McDonald, creator of No Time for Flashcards, and I discussed fun ways to use Pinterest to plan your Summer Activities on Google Hangout On Air.  Take a moment to watch our video as we candidly share how we both plan out summer fun and purposefully plan for a little bit of boredom to in order to allow some character building for our kids.
One big tip is to use Pinterest to plan out ideas to do with your kids.
Do you have a Summer Activities for Kids Pinterest Board?

If you visit our event page you will find tons of summer Pinterest board for ideas too! Feel free to leave your summer board there too or in the comments below so I can be sure to follow it! Below are a few Summer Resources that you might find helpful for planning Summer Activities for your child.
Follow The Educators' Spin On It's board Summer Projects to Make and Do on Pinterest.
We have quite a few different projects going on for summer for kids on our website. Here's an easy reference guide below.
Virtual Book Club for Kids Summer Camp Ages 2-5
Summer Activities Hangouts on Air
PINTEREST RESOURCES
Did you know I have a new website at www.kimvij.com? It's all about Pinterest! Plus I'm offering Pinterest Consulting and Speaking! Here's a few more ways we use Pinterest on The Educators' Spin On It
You may also find these helpful for summer planning with your child…