The ultimate list from A to Z of after school activities for school ages! A collection of academic and seasonal creative fun for your child.

After School Activities for School Ages
We believe that learning never ends, even after the school bell rings after school.
Take a peek at over 100+ Activities for kids ages 5-8. Activities are listed alphabetically.
After School Schedules & Parenting Tips for School Ages
How do you fit these activities in after school?
Here's a printable Weekly Planner for Parents to use to plan out what things to do each week after school.
Sign Up to Receive our FREE Monthly Activity Guide for School Ages
After School Activities from A to Z
Explore this giant list of after school activities ideas for elementary school ages!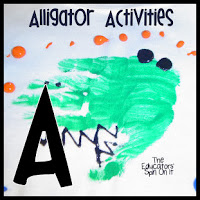 A
Alligator Fun
Alphabet Adventures
Apples
Apples Craft
Art: Starry Night Project with Apples
Australia
Amy Krouse Rosenthal Author Study
Audrey Wood Author Study
Autumn Journal and Observation Sheet
Alligator Purse Sewing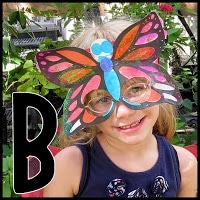 B
Baby: Waiting for New Sibling to Come Home
Back to School Goals
Back to School Activities Ideas
Bears
Birthday Cake Book
Birthday Decorations -Homemade Mermaid Fun
Birds
Blueberries
Blueberry Picking & Gift Idea for Someone Berry Special
Bug Fun
Building Character
Butterflies: Monarchs
Butterfly Wings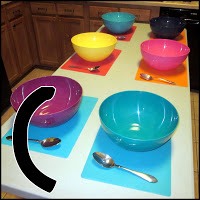 C
Carrots: Growing and Learning
Chalk: Learning Art and Math and Landmarks
Chinese New Year Activities
Christmas Activities for Kids
Christmas Crafts and Activities
Cookie Themed Lunch Box Notes
Raising Chicks in the Classroom or at Home
Community Outreach: Backpack Program at Schools
Clothespin Activities & Games
COOKING….yes we do quite a bit After School together!
Alphabet Soup ~ Apple Pie ~ Bean Soup~ Bear Bread ~ Cake ~ Coconut Bread ~ Empanadas ~Energy Balls ~ Fruit Earth Snack ~ Fruit Princess Kabobs ~Heart Bread Sticks ~ Owl Pizza ~ Piroshki ~ Sushi ~ Samosas ~ Scones~ Spider Meatballs ~ Thumbprint Cookies ~ Turkey Casserole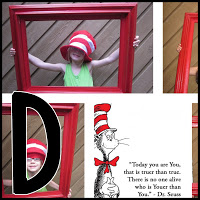 D
Dairy Food Group
Dance
Dr. Seuss
Dr. Seuss Snacks and Photo Idea
Dr. Seuss Activity Ideas
Dressing Up to inspire Story Elements
Diwali fun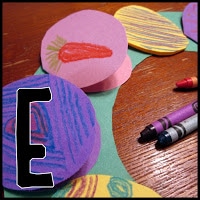 E
Earth Day
Earth Day Challange
Easter Activities for Kids
Easter Activity Roundup
Easter Egg Wreath
Eco Friendly Activities
Emotions
End of School Year Activities
Eric Carle Author Study
End of School Year Ideas
Exploring World Cultures with Kids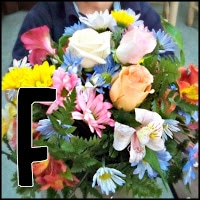 F
FUN…FUN…FUN
Fall: Hunting for Fall
Fall Activities Roundup
Fall Activities for Kids
Field Trips
Florest
Fruit Food Group
French Polynesia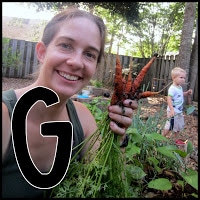 G
Grains Group
Gingerbread Activities
Gingerbread House Life Size
Gardening with Kids
Sensory Garden
Gardening with Kids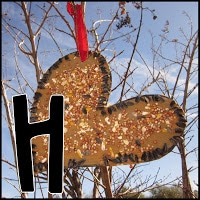 H
HOMEWORK
HOMEWORK
HOMEWORK ….top priority!
Handwriting Tips and Activities
Halloween Activities for Kids
Heart Fun with Colors and Languages
Heart Healthy Foods
Heart Pizza
Holiday Activities
Holiday Craft Tips for Volunteering at School
Holi Fun from India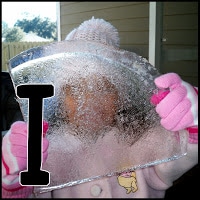 I
Ice Cream Craft with Friends or Classmates
Ice Fun
India
Indoor Garden with Bulbs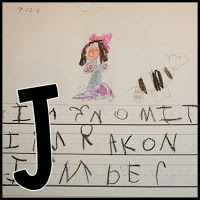 J
Jan Brett Author Study
Japan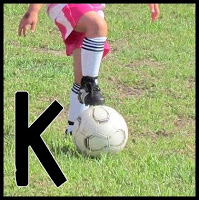 K
Kick
Kevin Henkes Author Study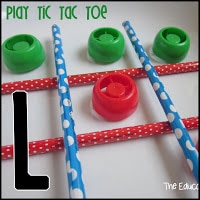 L
LOVE BOOKS
Lady Bug Science
Leaves
Lids
Living History Museum
Little Hands that Cook with Books
Lunch Notes
Lois Ehlert Author Study
Library Tips for Kids & Parents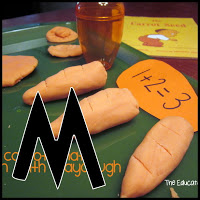 M
Math with Carrots
Meat and Protein Group
Mexico
Monsters
Moon
Mo Willems Author Study
Magazines
Mermaid Necklace
Multicultural Book Suggestions
Raising Multicultural Kids
Music Ideas for Kids-homemade instruments
Math Games for Kids: Budget Friendly
Mystery Chapter Book and Game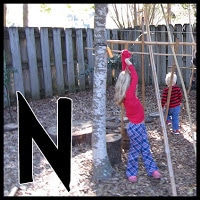 N
Natural Playscapes
New Year's Activities
New Year Celebrations
Northern Lights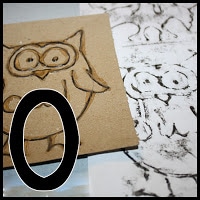 O
Ocean Themed Activities for Kids
Olympics
One-Hundredth Day of School
Outside Play
Open House Night
Outdoor Fun with Kids
Owls
Owl Handprint Tshirt
Owls with Little Hoot
Owl Science
Outdoor Fun with Spring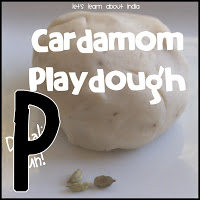 P
Paper Bag Books
Party for the Planet
Party for the Planet: Earth Day Fun
Performing Arts for Kids
Performing in a School Play
Pilgrims
Plant a Seed Day
Play
Playdough: Diwali Sweets
President's Day
Potatoes
Peas
Plant Labels
Pinterest Activity Board for School Ages
President's Day Activities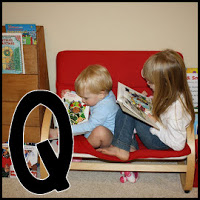 Q
Quiet Time…down time is very important after school!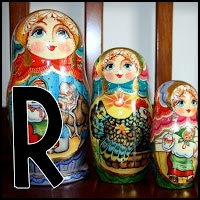 R
Routine…Routine…Routine
Reading Comprehension
Rainbows
Rainbow Activities for Kids
Russia
Russian Nesting Dolls
Rainbow Sea Shells
Reading…so important it has it's own spot!
Read Across America
Reading Activities and Book
How to Improve Reading Comprehension
Reading Resources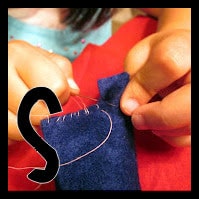 S
Science Activities for Kids
Siblings
Sight Word Games and Activities
Sight Word and Word Families Activities
Space
Spelling Words
Spiders
Spoon
Summer Activities & Fun
Summer Learning Tips and Bucket List
Sweden
Spring Journal and Observation Sheet
Spring Photo Scavenger Hunt
Sewing: Felt Clothes for Peg Doll
St. Patrick's Day Activities
Spider Themed Writing Prompts
Spider Activities for Kids
Ways to Remember Summer Vacation
Screen Free Activities for Kids
St. Patrick's Day Activities
STEM
Solar Science Experiments for Kids
Getting Kids to Think Like an Inventor
Goldiblox: Inspiring Future Engineers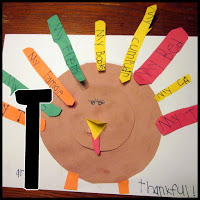 T
Teacher Gift Idea with Flowers
Teddy Bear Chalk Game
Thanksgiving
Thanksgiving Activities for Kids
Thanksgiving Writing Prompt
Turkey Tshirts
Tomie dePaola Author Study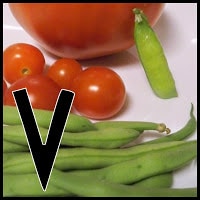 V
Valentine's Day Butterfly Book Marks
Valentine's Day Decorations
Valentine's Day Fun
Vegetable Food Group
Vegetable Pizza Snack
Virtual Book Club for Kids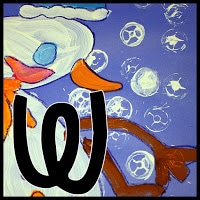 W
Walking
Water Bead Fun
Water Themed Activities
Winter Activities for Kids
Winter Fun
Winter Journal and Observation Sheets
Winter Olympics Writing Prompt
Witch: Listen & Respond Activity
World
Water Bead Play
How to Host a Winter Playdate After School
Winter Activities Ideas with Friends
Writing…so important it has it's own spot too!
Second Grade Writing Samples
Writing 5 Tips to Improve
Writing 6+1 Traits of Writing
Writing: Halloween Writing with Stickers
Writing Christmas Cards
Writing Santa
Writing Tips for Kids with Prompts Ideas
Writing Prompts: Penguin Themed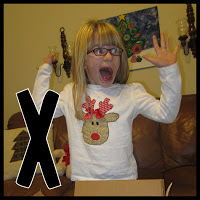 X
We left X blank in hopes that you never have to get an X-ray after school and that your afternoons are filled with excitement!
How do you keep kids entertained after school?
The answer is easier than you think, let them get bored. Sometimes with the hustle of school and clubs and teams, our kids don't get the time just to be kids. Give them time each day after school to just play and explore. Their imagination will thank you for it.
What activities do you like to do after school?
As you can see from our extensive list we have quite a few ideas up our sleeves for what to do with the kids after school at home. We like to balance it all out each week to make sure we're exploring each area with our child that helps to support social, emotional, cognitive, and academic development, and even physical health. Most importantly we try to get outdoors as much as we can.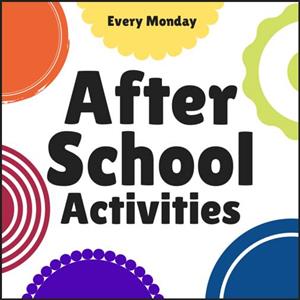 Summer Camp Resources:
Preparing for First Day Jitters
Best Gifts for Summer Camp Teachers
Thanking Summer Volunteers
Sign Up to Receive our FREE Monthly Activity Guide for School Ages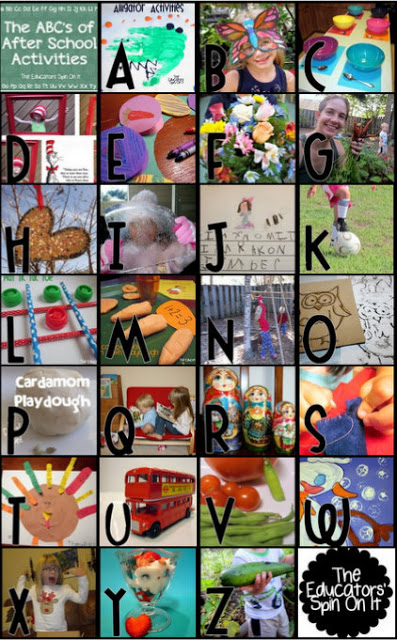 Get the latest Activities for your child from our The Educators' Spin On It Newsletter – Sign Up Here!