For less than $5. let your children make Snowmen Candy Bars, a small gift for their teachers, neighbors, or friends.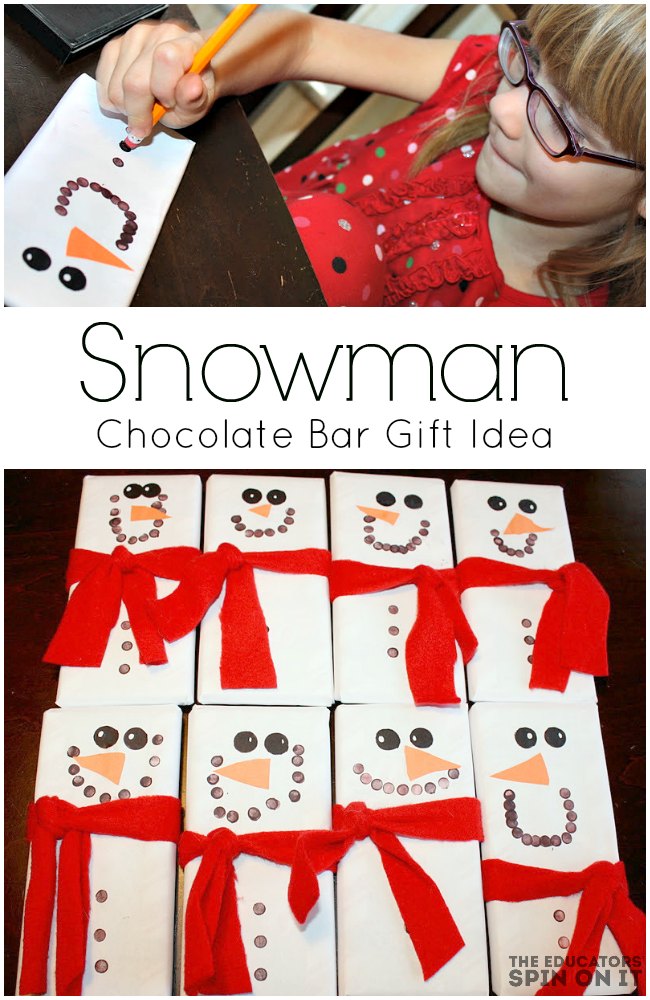 Affiliate Links Included in this post
Last year, I saw these (well, Martha's version of Snowman Candy Bars) in Martha Stewart Living magazine. We like to put OUR SPIN ON IT! Instructions are online here. We made them last year, and again this year for teacher (and neighbor) gifts. Inside is a yummy chocolate. Martha recommends an organic fair trade variety, but she just doesn't understand that we have a lot of teachers to shop for and are on a budget! I picked up the Giradelli Peppermint Bars on sale. If you bought more than $10 worth, you got a coupon for $3 off the next visit.
So it ended up less than $5.00 for a home-made, edible, and CUTE gift!
Create Your Own Snowman Candy Bars
Materials Needed: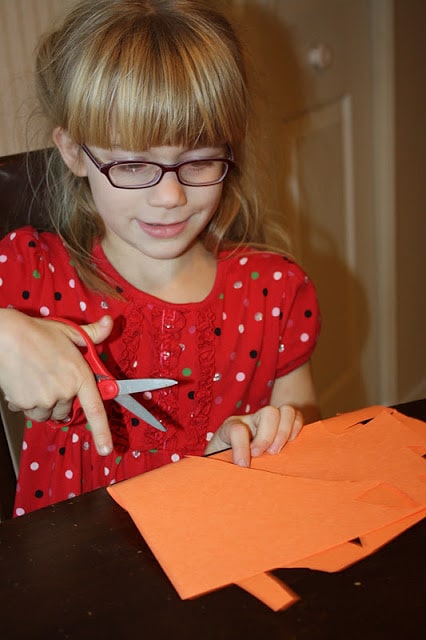 Wrap one White Multipurpose Paper around the candy bars like you are wrapping a gift. Glue to shut.
2. While the wrapping dries, cut out carrot noses from the Orange Construction Paper.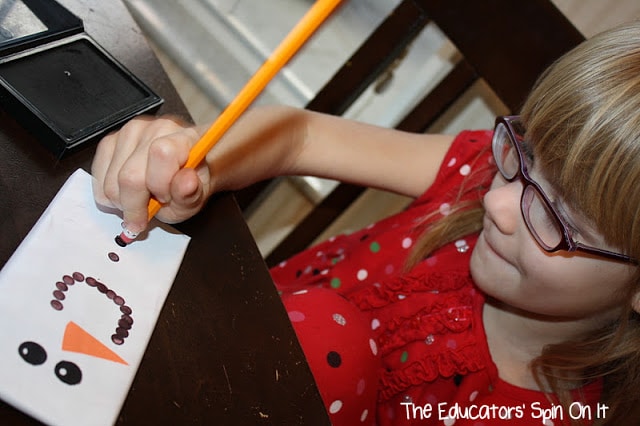 3. Stamp the mouth and buttons with a pencil eraser.
4. I stamped the eyes with a marker cap and colored them in with a black permanent marker.
5. Let your child glue the noses on.
6. Cut some red fabric into long rectangle strips for the scarves, ribbon would work. Tie it around the neck area. Glue if needed.
If you are talented – you could pre-print a message on the computer paper before wrapping too.
My daughter delivered these snowman candy bars to her teachers this morning saying, "I made this especially for you!" It was very sweet.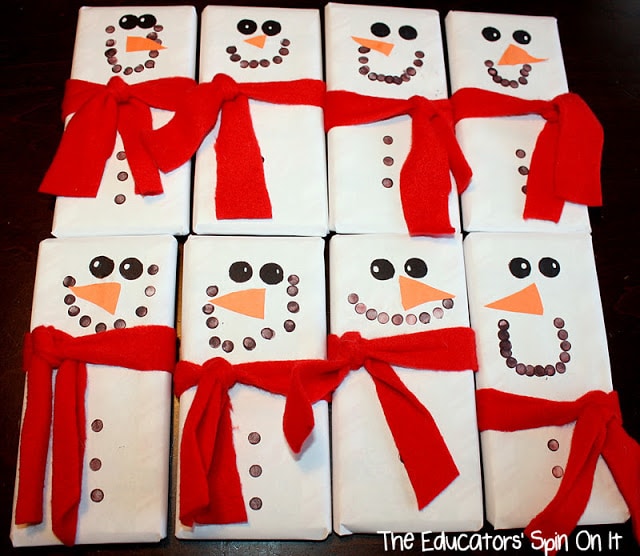 You could also grab your favorite snowman book and pair a candy bar with a book as a gift for a friend.
For more Gift Ideas from The Educators' Spin On It Click HERE
You might also like these gift ideas for the Holidays.
Save
Save
Save