Take string art to a whole new level by creating this adorable string letters craft with kids. Create a keepsake for your child's bedroom or a fun alphabet game with this fun and easy to make string letters. Perfect craft idea for alphabet fun with kids.
Here's how to make your own String Letters.

**This learning game was originally published in our book 100 Fun and Easy Learning Games for Kids **
String Letters Craft & Alphabet Game
Memorizing the shapes of letters will quickly help your child learn to identify the alphabet. Players create fun, hands-on letters using glue and string. Once ready, they make the perfect material to hang in alphabetical order for even more letter practice.
Focus Skill: identifying alphabetical order
Materials for String Letters
Yarn
Scissors
Wax paper or aluminum foil
Glue
Water
Container
Sturdy rope
26 clothespins
Directions to Make String Letters
1. Cut yarn into pieces of various lengths.
2. Lay out wax paper on a smooth surface for letters to dry on.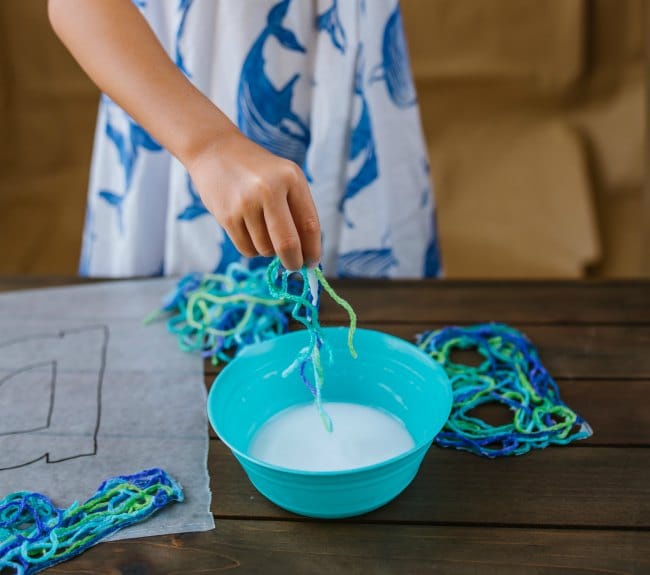 3. Mix glue with a little bit of water. Then have children dip yarn pieces into glue container. Shape wet yarn into letter formations on the wax paper.

** Be sure to allow glue to drip off string before placing on flat surface.
4. Allow yarn to dry before playing the game.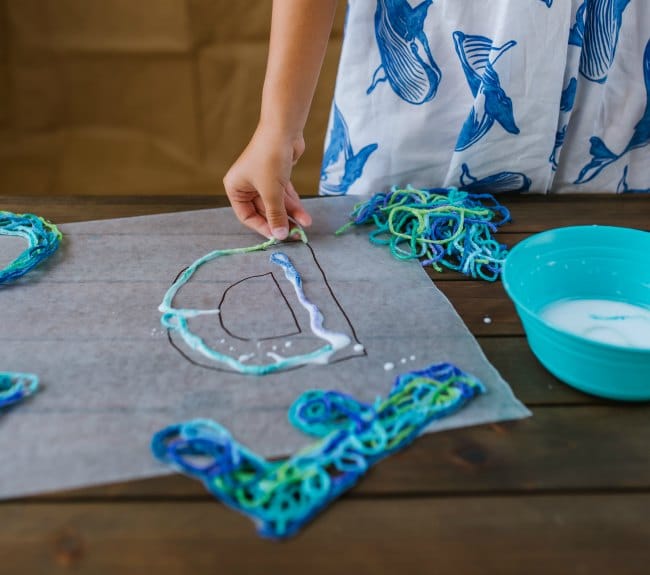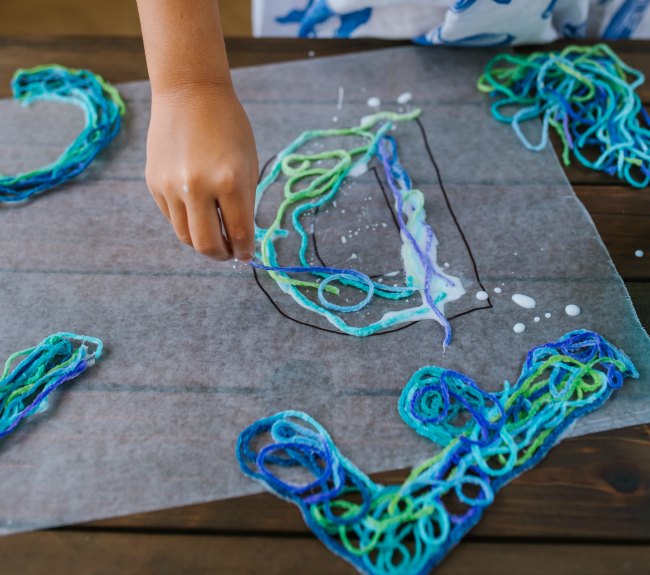 5. String a long and sturdy rope up in the room and attach clothespins onto it.
Directions to Play String Letters Game
1. Players work together to place letters in alphabetic order by attaching them to the rope with clothespins.
2. As they place the letters, encourage them to name the letters they are attaching to the rope.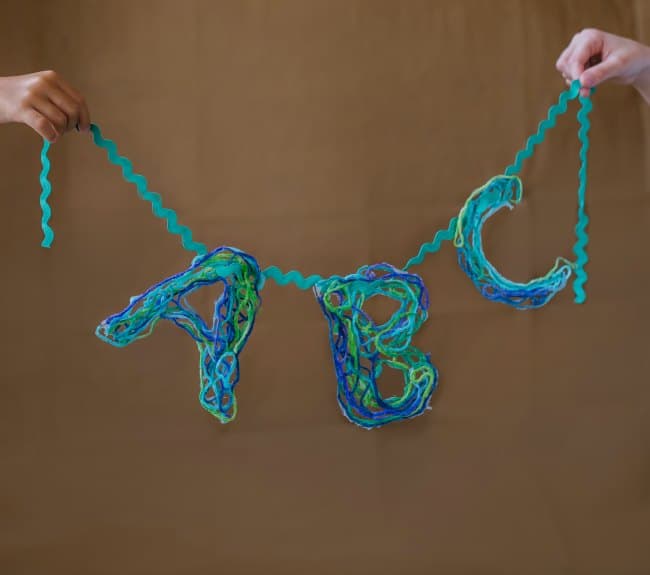 String Letter Game Ideas
Use letters to create a child's name on the rope.
Use letters to create sight words.
Create a timed challenge to see how fast they can put letters up in alphabetical order.
Go on a scavenger hunt to find the string letters hidden throughout the house.
Planning Tips for making String Letters with Kids
This game needs to be created over the course of a few days to allow for drying. Consider starting with the letters in a child's name or a specific grouping of letter formations, like E, L, T, I, H.
This string letters activity is one of the 100 Ideas that are featured in our book 100 Fun and Easy Learning Games for Kids available online at all major bookstores. Perfect for summer activities with your child as you prep for Preschool or Kindergarten or avoid summer slide with your child getting ready for 1st grade. Each game has several variations to it as well to maximize your time and effort spent on making the games.
Where will you hang your adorable string letters?
You may also enjoy these alphabet activities for your child…