Teaching your child to express gratitude at home is a goal as parents we strive towards. Here's a few simple simple for teaching gratitude in your home with kids.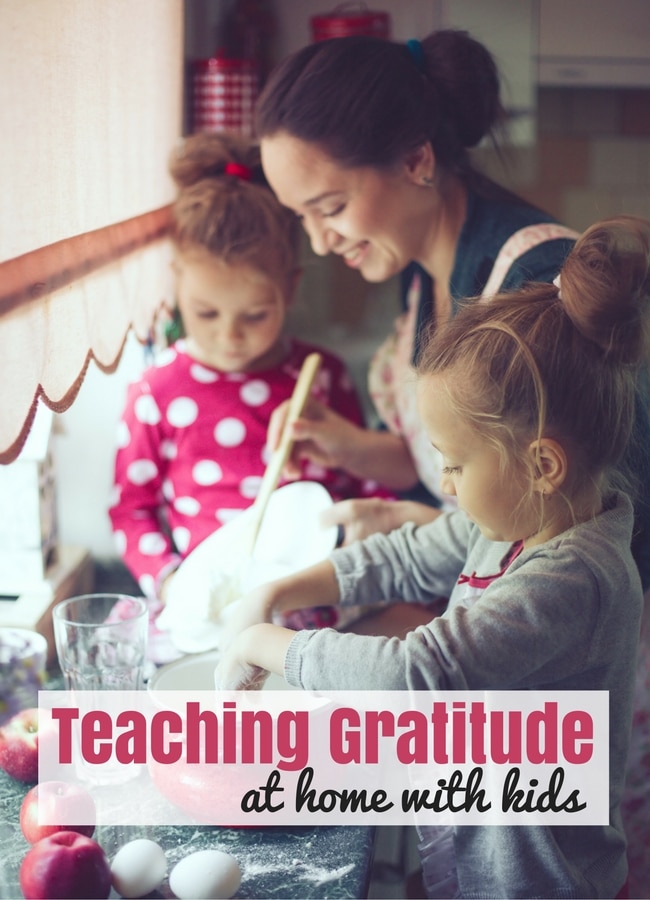 Do you ever find yourself thinking about what's in your home? I find myself running around each day trying to keep things organized. I'm trying to keep things clean but there are some times when I feel frustrated that things just don't stay where I put them.
Then I catch myself thinking what a blessing it is to have things to worry about and to keep clean and to be home with my kids during the day.
Teaching Gratitude at Home with kids
It's a balance to be working at home all day with your kids and still taking care of your house. As a stay at home mom it's a constant battle of making sure your children are having a developmentally appropriate experience at home instead of preschool with all the materials required for that within a home.
I'll admit I get a little jealous as my husband waves goodbye to me and the kids every morning and goes off to work.
I remember those days just 6 years ago and how my house would stay clean when I was away at work. Now that we're home all day it gets a little crazy and messy at times. But it's a good messy. You may see some toys on the floor when you come over.
There might be a few paint splatters at the bathroom sink or on a towel. You might spot a play dough clump or paper scrap on the floor but it's a sign that I know my kids were engaged in their day and being creative!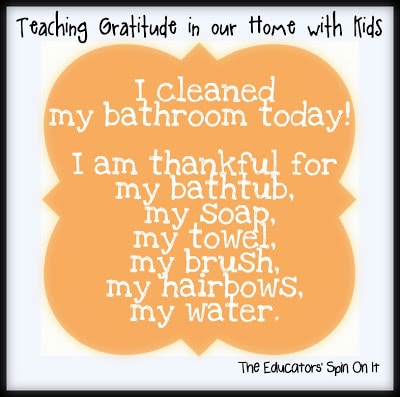 I do mention to my husband sometimes he needs to remember that I'm working with the kids all day, not on the house. I think it's important for all stay at home parents to give themselves that moment of forgiveness.
If you're at home with your child all day, your priority is to educate your child at home and provide planned and unplanned opportunities for their development. And part of that development is learning to care for our things.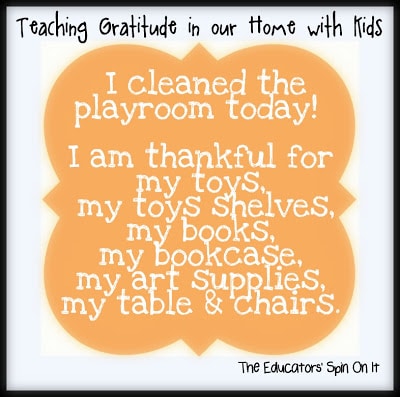 I think sometimes I have to remind myself that although we want to instill in our children organization, order and respect of our things, sometimes it's okay to get a little messy and have fun.
If that load didn't get done or the dishwasher unloaded because we were spending time together playing and laughing it's ok at times, the world still goes on.
I am so thankful for this opportunity I have to spend with my children!
Quotes about Childhood and Messy Homes
Just in case you need some reminders of how precious our moments of childhood are here's are some fun quotes. I'd love to have them hang somewhere in my house to remind me that I don't have to have it all done all the time because we are raising young children.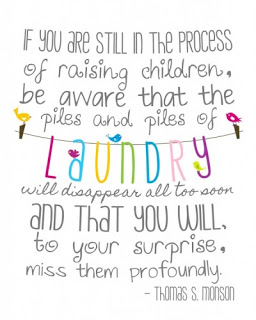 Image Source and Printable at Three Little Monkeys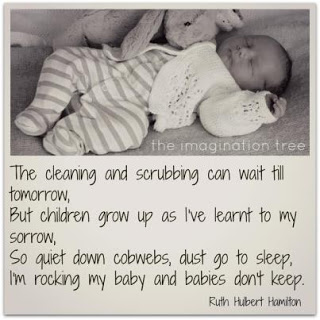 Image Source The Imagination Tree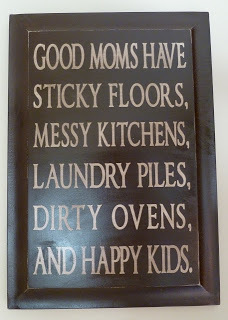 Image Source and Tutorial at Simply Designing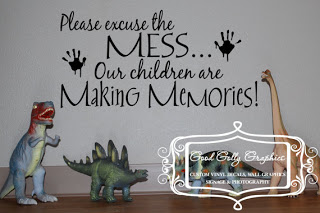 Image Source Good Golly Graphic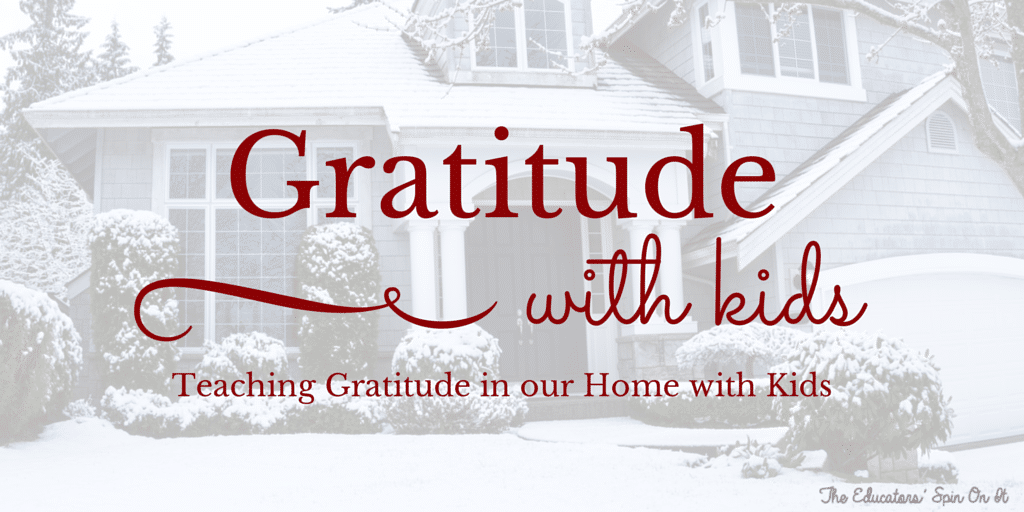 Showing my Gratitude to our Home
I took the past few weeks of November to really reflect on how I can show my gratitude of my home. I also wanted to include my gratitude towards my husband. I'm sure it feels really good to come home from work to a clean home. He works so hard day in and day out to provide for our family I wanted to show him how grateful I am that he provides a home for us that's filled with love and things for our children and us.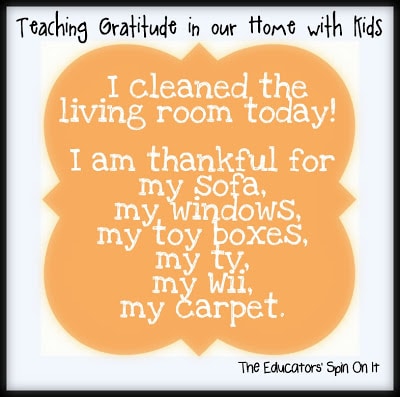 Teaching Children to be Grateful
As we were cleaning different areas of our house, the kids and I would leave little notes for him on the areas we were working on each day. I want them to be involved too. We took a room each day to reflect on and talk about the things that we are thankful for.
We actually sat and typed these images up together afterwards so we would be reminded of our blessings.
You could very easily have your child write them too.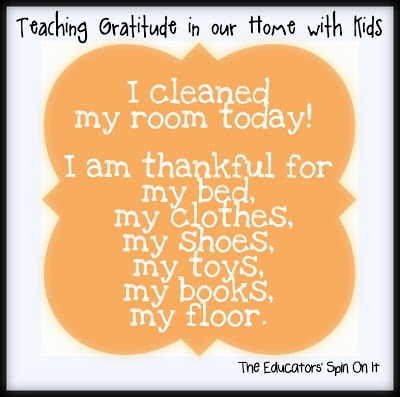 I want to encourage you to do the same as you're going about things this week before Thanksgiving. Pick a room each day and purposely clean it and reflect on all the things you're thankful for.
I promise both you and your children will have a feeling of gratitude towards your home and the treasures inside.
The bonus is your house will be ready for company on Thanksgiving and the Holiday Season… all clean and tidy!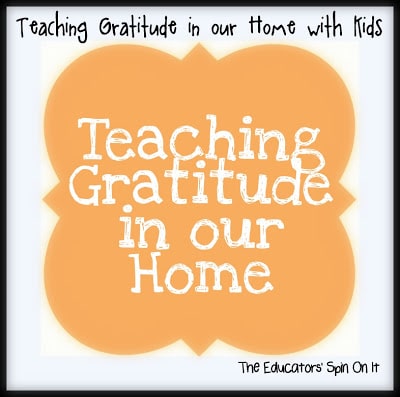 Here are a few more ideas for teaching gratitude in your home this Holiday Season.
Gratitude Activities for Kids
How will you show your gratitude for something in your home?