Talking with kids about Thanksgiving is quite special as a parent. Pausing with them to see the little things we count as blessings.
Here's a special way to give thanks in your home this Thanksgiving with these handmade thankful project ideas.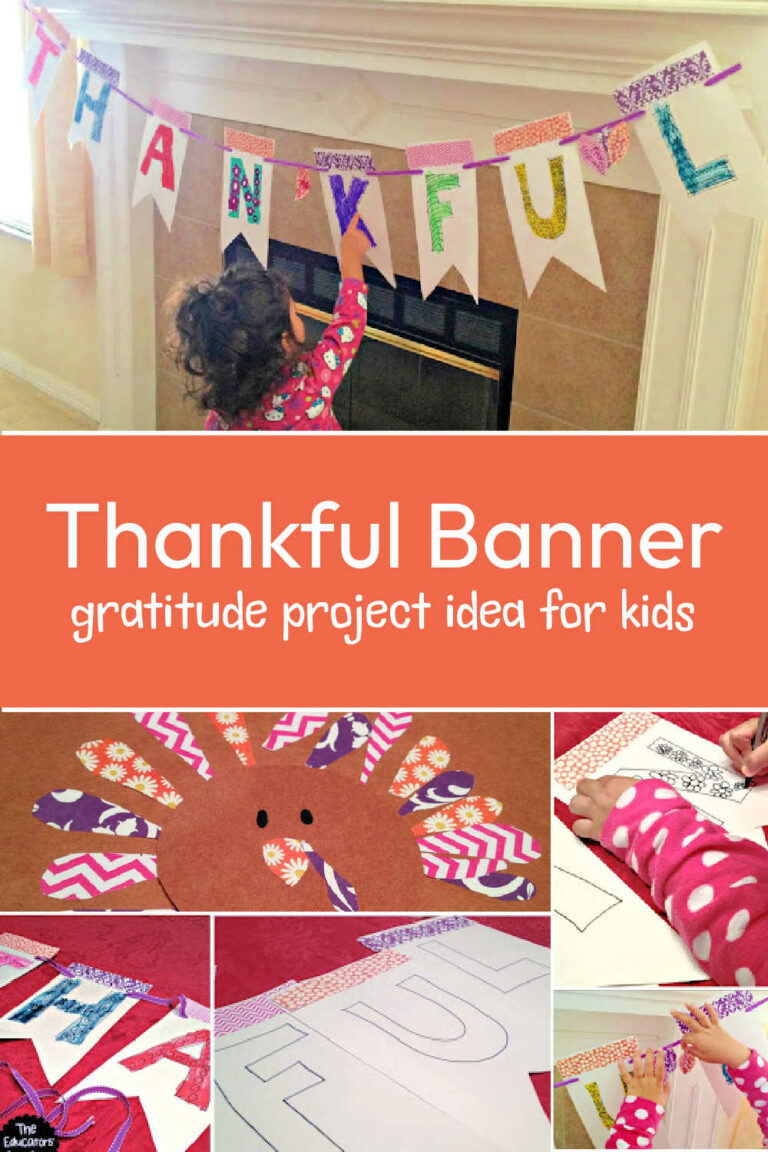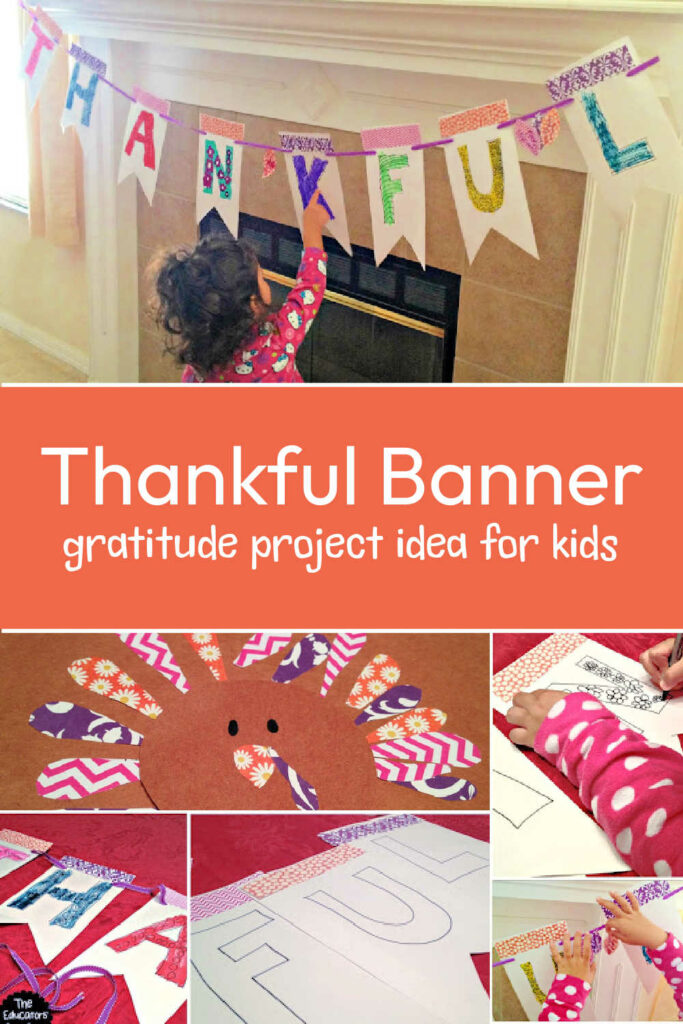 Thankful Projects for Kids
This post contains Amazon Affiliate links to the books.
We are so thankful for our Readers at The Educators' Spin On It. It's been a joy spending the year with you and sharing ideas for you to experience with your child. Teaching is my passion and gift and I feel so blessed to be able to share our gift with you with The Educators' Spin On It.

Of course, no holiday is complete without a few fun books to go along with it. We have a little basket already set aside for the in-laws to read to us on Thanksgiving. I figured it might be fun to feature an author that you can spend the holidays with.
Books make the perfect gift, especially ones that come with activities to go with it. Here are our favorite thanksgiving books for kids.
Psst… Get a jump start on gathering our favorite Christmas Books too!
Bear Says Thanks by Karma Wilson
The featured author this month for the Virtual Book Club for Kids is Karma Wilson. She writes humorous, rhythmic picture books for the very young and books that share her faith in a fun understanding way with even the youngest readers.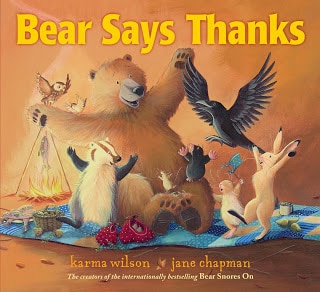 Bear Says Thanks by Karma Wilson
Since it's Thanksgiving we're focusing today on the book Bear Says Thanks by Karma Wilson. Here are some fun and simple activities to make to go along with this book focused on thankfulness.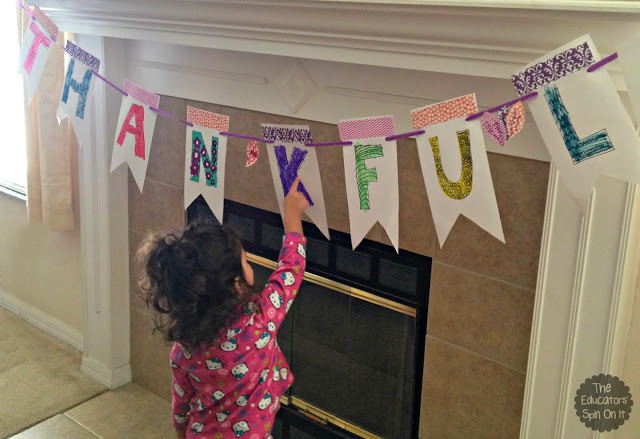 Make a Thankful Banner
Here's a quick and simple way to get the house ready for Thanksgiving Day with your kids! Grab a ribbon and some paper! We took the word THANKFUL and divided each letter onto a piece of paper. I encourage my daughter to write in BIG letters the word THANKFUL.
Then we added paper leaves with things that we are thankful for.
As each guest arrives we're going to have each of them write down something that they are thankful for on a leaf too to add to our banner!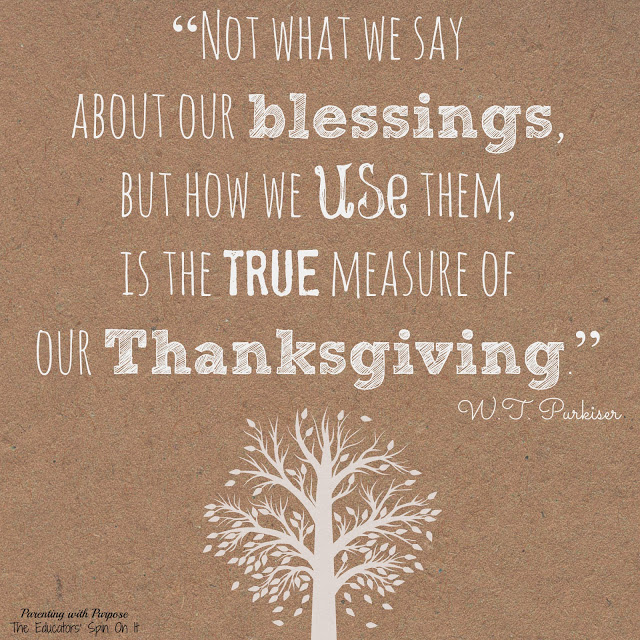 Giving Thanks Painted Door Hanging
First we carefully taped down paper that said GIVE THANKS. We then took our hands and painted them with colorful fall colors and printed them all over the paper.
Once we were done we removed the Give Thanks words and were left with thankful hands and a sign for our front door.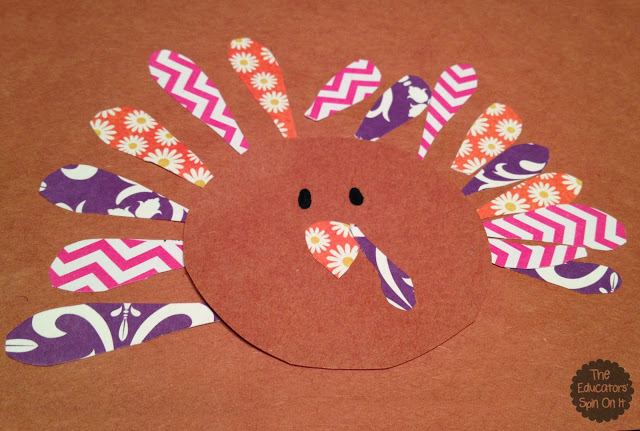 Scrap Paper Turkey Feather Craft
We have a few pieces left from the scrapbook Paper that we used to line the tops of our Banner so we cut them up into feathers and created little turkeys to decorate for Thanksgiving.
They make fun little place-setting cards or Gratitude Cards for your holiday guests too!
Magnetic Thankful Tree
Explore a creative way to encourage your preschooler to express gratitude towards others with your photos during the holiday with this magnetic thankful tree. Just take a few photos and magnetic tape to create this activity for your child.
Here's directions for how to make
Acts of Kindness Tree
We made a giving tree. Because my children are young (2 and 6 years old) I want to give them choices. This gives them ownership over how they can be kind to others while providing them with age-appropriate ideas to show their gratitude.
Here's directions for how to make a Kindness Tree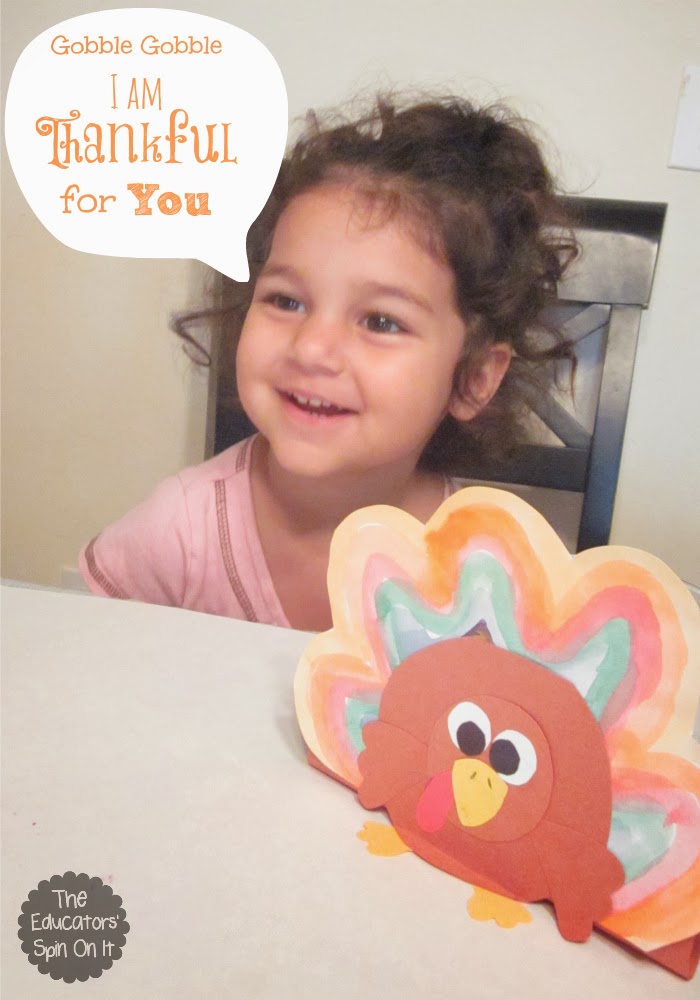 Handmade Turkey Chocolate Bar Wrappers
Grab your favorite chocolate bar, paper, and watercolors so you can create a one of a kind handmade turkey chocolate bar wrapper that says I'm Thankful for YOU!
We created this adorable gift idea this Thanksgiving to give to someone we're thankful for with this handmade turkey craft for kids.
Here's the directions for how to make
Gratitude Prompts for Kids
Want grateful kids? Use our 30 gratitude prompts for kids to create a gratitude journal. A gratitude focused activity to encourage your child to be more thankful.
Here's how to kickstart this simple gratitude challenge!
Karma Wilson and Jane Chapman's Bear Books
I adore Karma Wilson's sweet bear and his friends with colorful and inviting illustrations that Jane Chapman brings to life on the pages. Karma has created some inviting stories to follow along with this bear and his friends.
Karma Wilson has her own website which includes Teacher Resources I encourage you to visit.
Here are the bear books by Karma Wilson I LOVE!!!
This collection of bear books are a must-read with your little ones and make for great book gifts during the holiday season. Wishing you a Happy Thanksgiving from The Educators' Spin On It!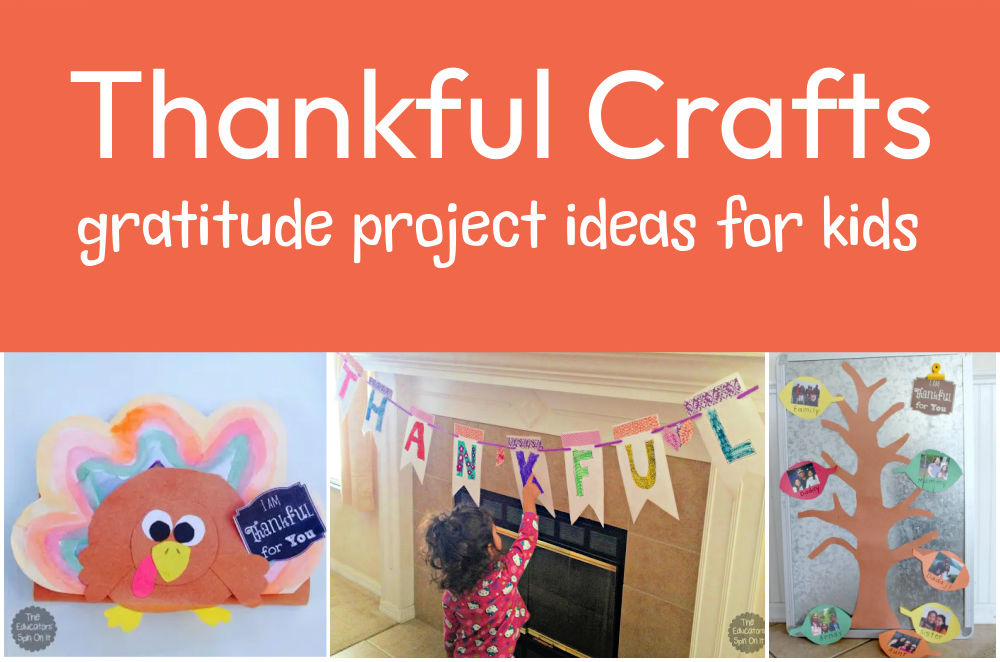 You may also enjoy these Gratitude Focused Activities for Kids…