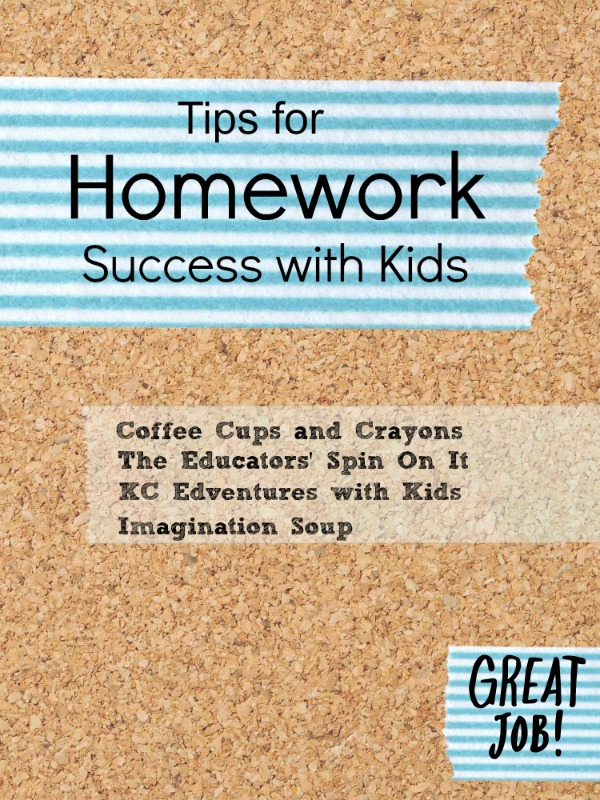 It's a subject we all talk about and deal with on a daily basis with our children and truthfully even talk about with our peers.  The word is HOMEWORK!  We're sharing tips to get your child off to success this school year on onto the road of being an successful and organized student. 
Homework Tips from Teachers and Moms
I had the opportunity to chat with some of my favorite kid bloggers about HOMEWORK.  Megan from
Coffee Cups and Crayons
, Jacque from
KC Edventures with Kids
and Melissa from
Imagination Soup
all share ideas on how they do homework at home and also in their classroom environments.   Here are some of questions we're answering. 
How do I get my kids to want to do their homework? 

My child always forgets his homework at school.  What should I do?

The homework is way too easy for my child.  

Do I need to get her more challenging things to do after school?

Am I supposed to check my child's homework?

How long should homework take?  

How do I keep my younger ones busy so they aren't interrupting my oldest while she does homework?
Take a peek at our quick 30 minute chat about Homework and give our tips for making it work for your home and child.  Share below if you still have more questions we'd love to answer them for you!  
What tips were you Inspired by in the video?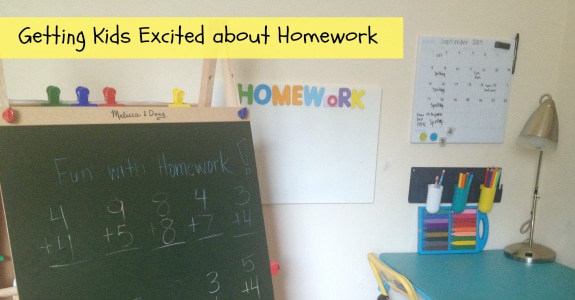 Homework Tips to Get Kids Excited About Homework
I'd love to invited you to visit Melissa and Doug for my Guest Post about How to Get Kids Excited about Homework .  In my post I included 7 Easy to Follow Tips for Success with Homework.  And a few fun ways to get moving during homework time, it doesn't always have to be sitting at the kitchen table.  
How do you handle Homework after school? 
We're looking forward to seeing what you share this week!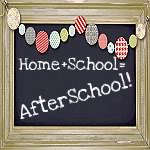 After School Link Up is Cohosted by
The Educators' Spin On It

, 

After School for Smarty Pants

, 

Boy Mama Teacher Mama

, 

Coffee Cups and Crayons

, 

Little Wonders' Days

, 

Mama Smiles

, 

Relentlessly Fun, Deceptively Educational

, 

The Measured Mom 

, 

This Reading Mama

, 

What Do We Do All Day?
We would love to have you link up your 
School-Age Post (Ages 5 and up) 
about your learning week after school including 
Crafts, Activities, Playtime and Adventures
 that you are doing to enrich your children's lives after their day at school, homeschool or on the weekend! 
When linking up, please take a moment to comment on at least one post linked up before yours and grab our after school button to include a link on your post or site! 
By linking up you're giving permission for us to share on our 
After School Pinterest Board
 or Feature on our After School Party in the upcoming weeks! 

Please Link Activities for Elementary School Ages ONLY.