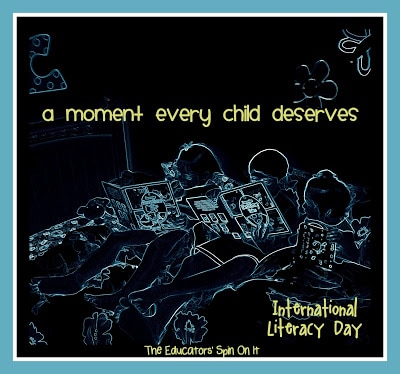 Take a Peek at our visitors today!
September 6, 2012
United States 2889
Canada 199
Australia 71
United Kingdom 52
Germany 43
Russia 40
India 25
France 24
Netherlands 22
Spain 18

While we're celebrating International Literacy Day we're excited to announce that this past month as Pinterest went public we had over 600,000 followers join us on our Reading Board and Bilingual Babies and Geography Board. We cannot tell you how excited we are able this, if the numbers are accurate (truthfully we're still questioning it). If those are the two things we share with the world more than anything else that would be a huge goal of both mine and Amanda's! Here are links below to our two boards, please check them out.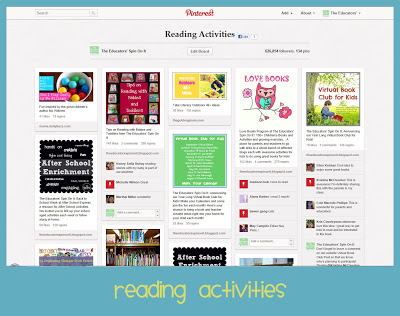 However one can't help but also acknowledge that if we were to chart on the map the rate of literacy there are still some areas that are not being reached. We really want to help to support literacy in our world. There are some simple steps we can do to build a literacy foundation at home and provide outreach to others. Here are our ideas along with

UNESCO

.
Donate books and reading materials to your local school or community centre
Our Spin :Consider your pediatrician, eye doctor or local pediatric hospital too.
Our Spin: Join the Virtual Book Club for Kids or your own Love Books Exchange
Volunteer to teach literacy classes in your community
Our Spin: Sign up to volunteer reading to a class at before school or end of day.
Become a mentor of a non-literate person
Our Spin: Ask your child's teacher if there is a child's family that may need help with their child learning to read, invite them to a park playdate and help them with homework and reading with your child too.
Send us your literacy stories at theeducatorsspinonit(at)gmail.com or to

joinliteracy(at)unesco.org
How can you celebrate International Literacy Day?
"Literacy is a human right, a tool of personal empowerment and a means for social and human development. Educational opportunities depend on literacy."
Now we invite you to go check our guest post about