Water beads are a great sensory toy for young children. Here's how you can use water beads to help build their imagination with pretend play.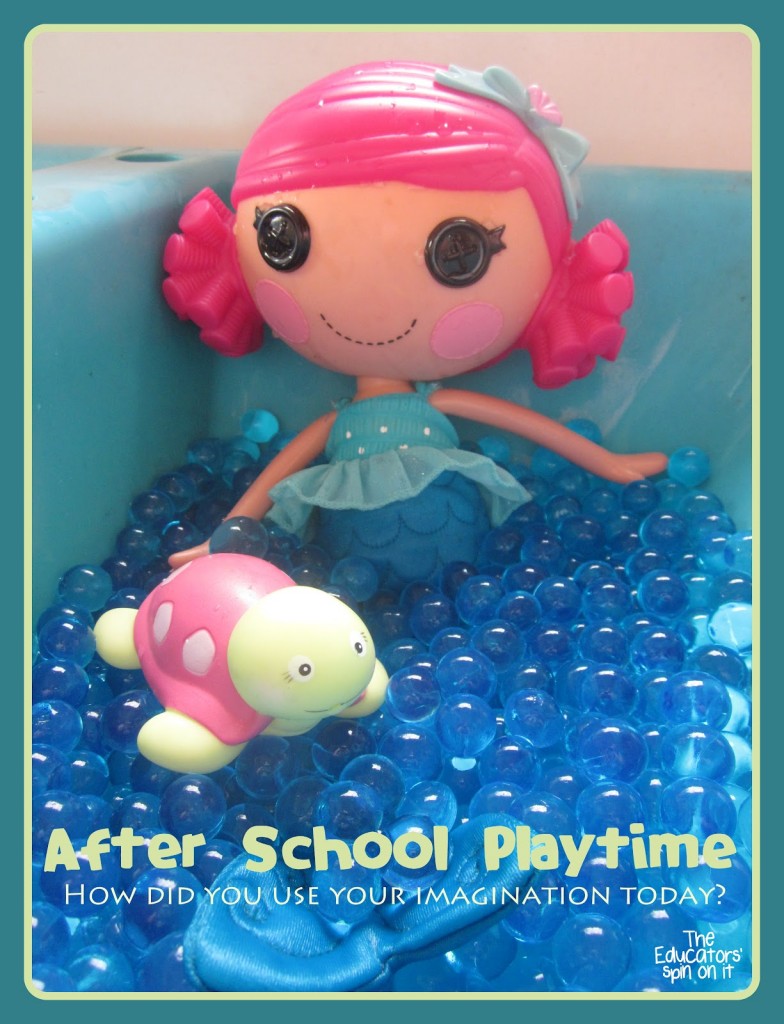 Water Beads Activity Ideas for Building Imagination in Kids
It's water fun this week at The Educators' Spin On It with both After School Express and Tot School. We decided it would be a great opportunity to explore water beads. I'll admit I've seen them all over on parenting blogs but had not taken the plunge to purchase.
However when I visited Joann's the other day they were $1 for a bag. I couldn't resist.
So that very same afternoon when we got home from school it was PLAYTIME!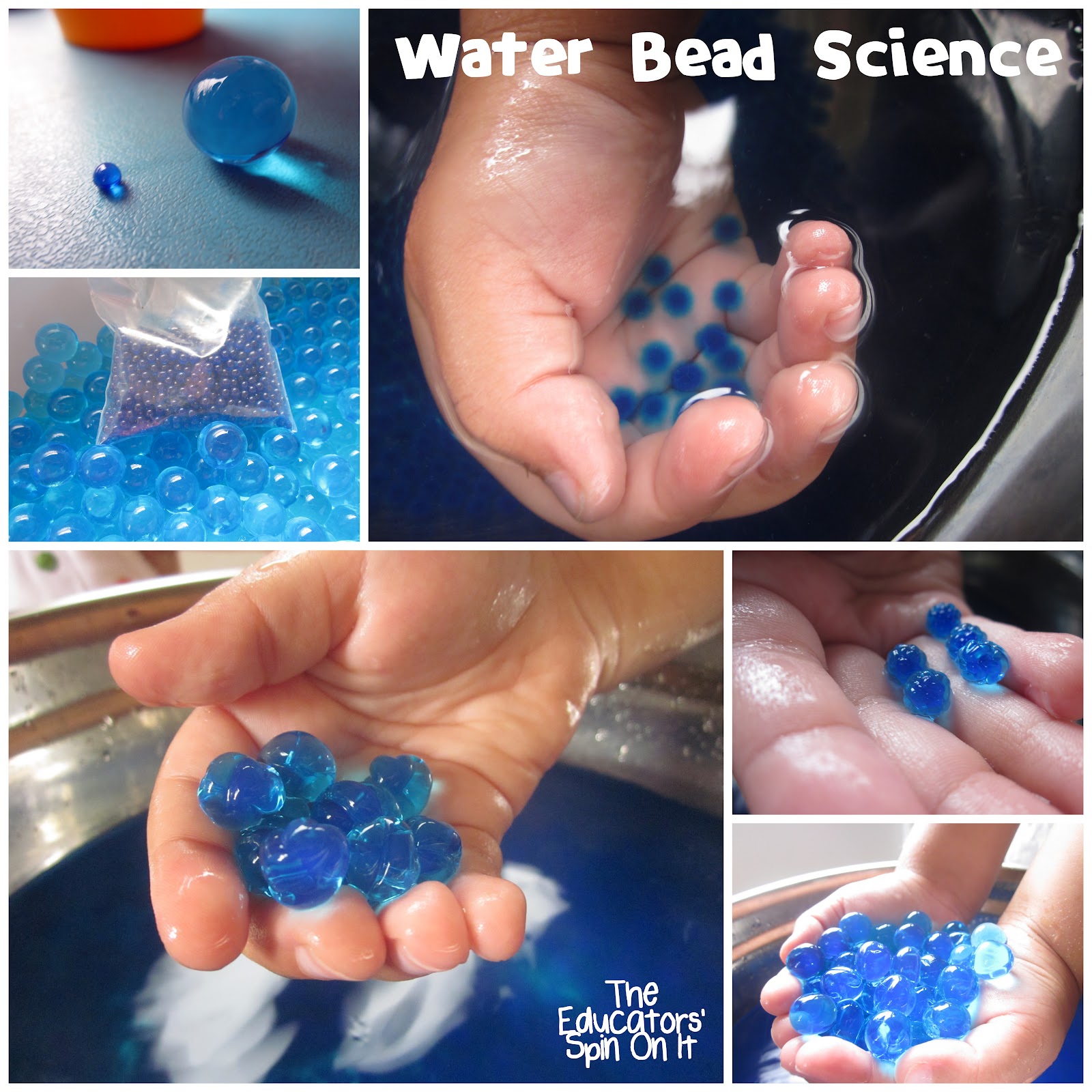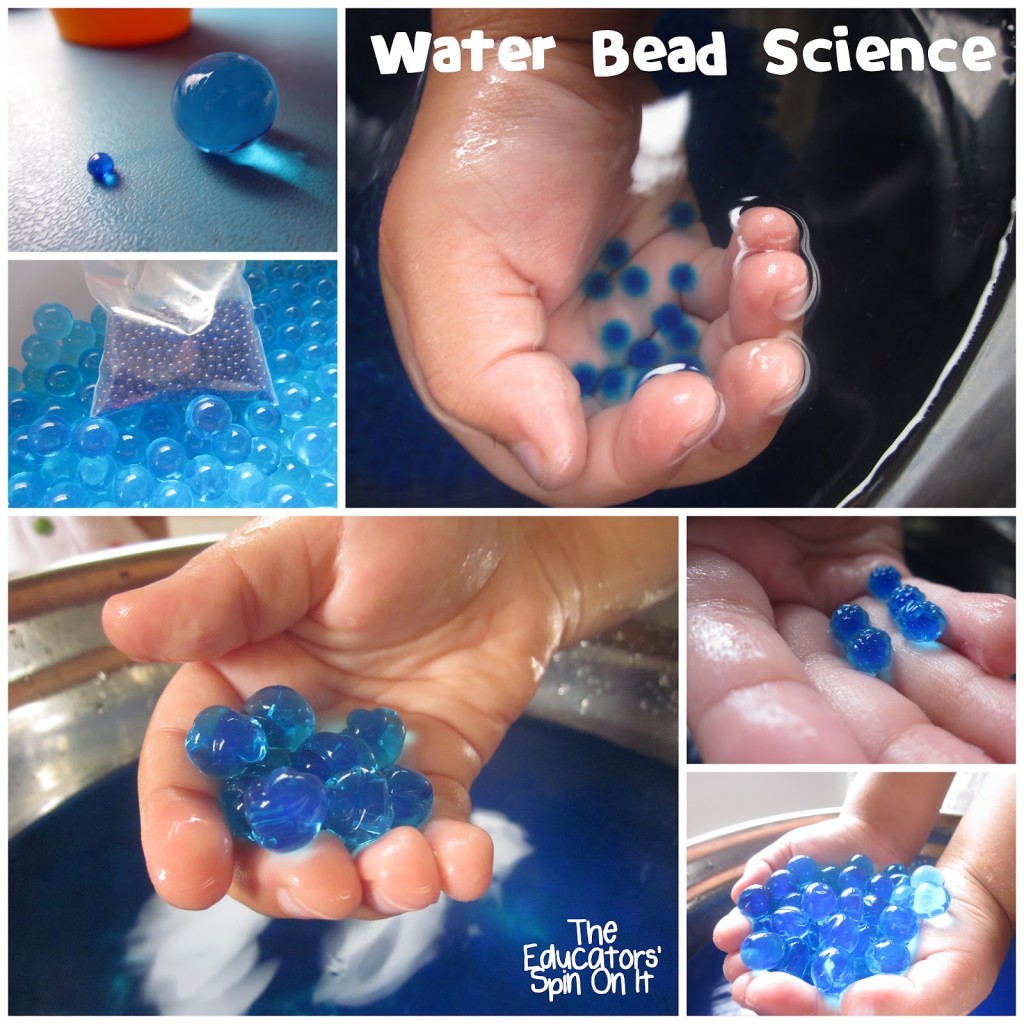 We began by reading the instructions on the bag. Our package made one gallon of water beads using 2 liters of water. We had a little math fun learning how many quarts are in a liter and how many liters are in a gallon… do you know the answer?
Disclosure: this post contains Amazon affiliate links.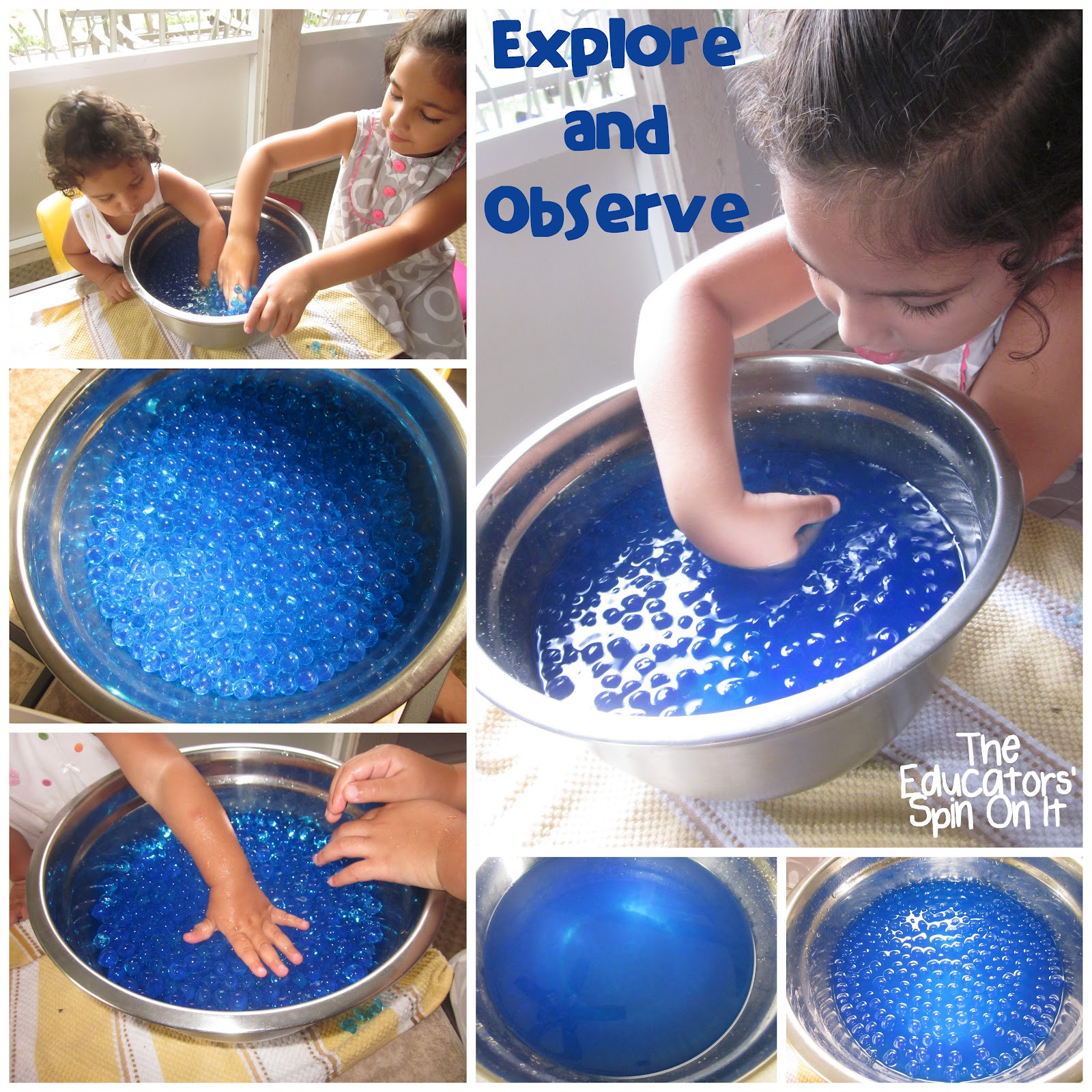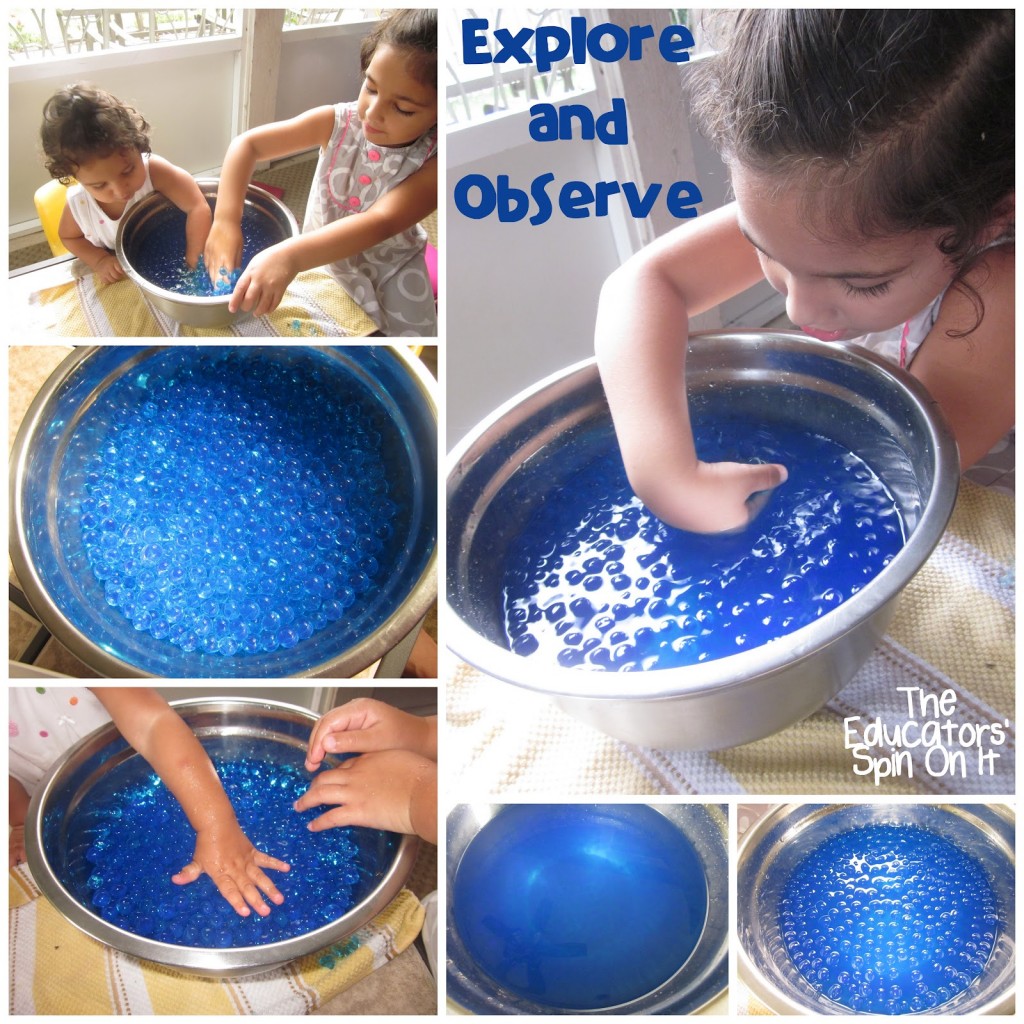 When she poured the tiny little beads into the water we discussed what we thought would happen. My daughter had no idea since she's never seen them before. It takes 4 to 6 hours for the beads to absorb all of the water. I can't tell you how much fun we had all afternoon.
We made a plan to observe the beads every hour. It got a little confusing because every time we went to just observe we ended up playing with them for at least 20 minutes, all three of us had so much fun.
We discussed absorption and even a little bit about how rain clouds are formed with evaporation from the earth. I highly recommend doing this for an afternoon of complete FUN!
I think it's really important to point out that we should all try to engage our children's sensory skills after school. There are lots of ways to do with it through playdough, finger paint, sand play, beading, water play, coloring, cooking, music, and many more things.
It gives their body time to reconnect with itself after a busy day at school and build new connections.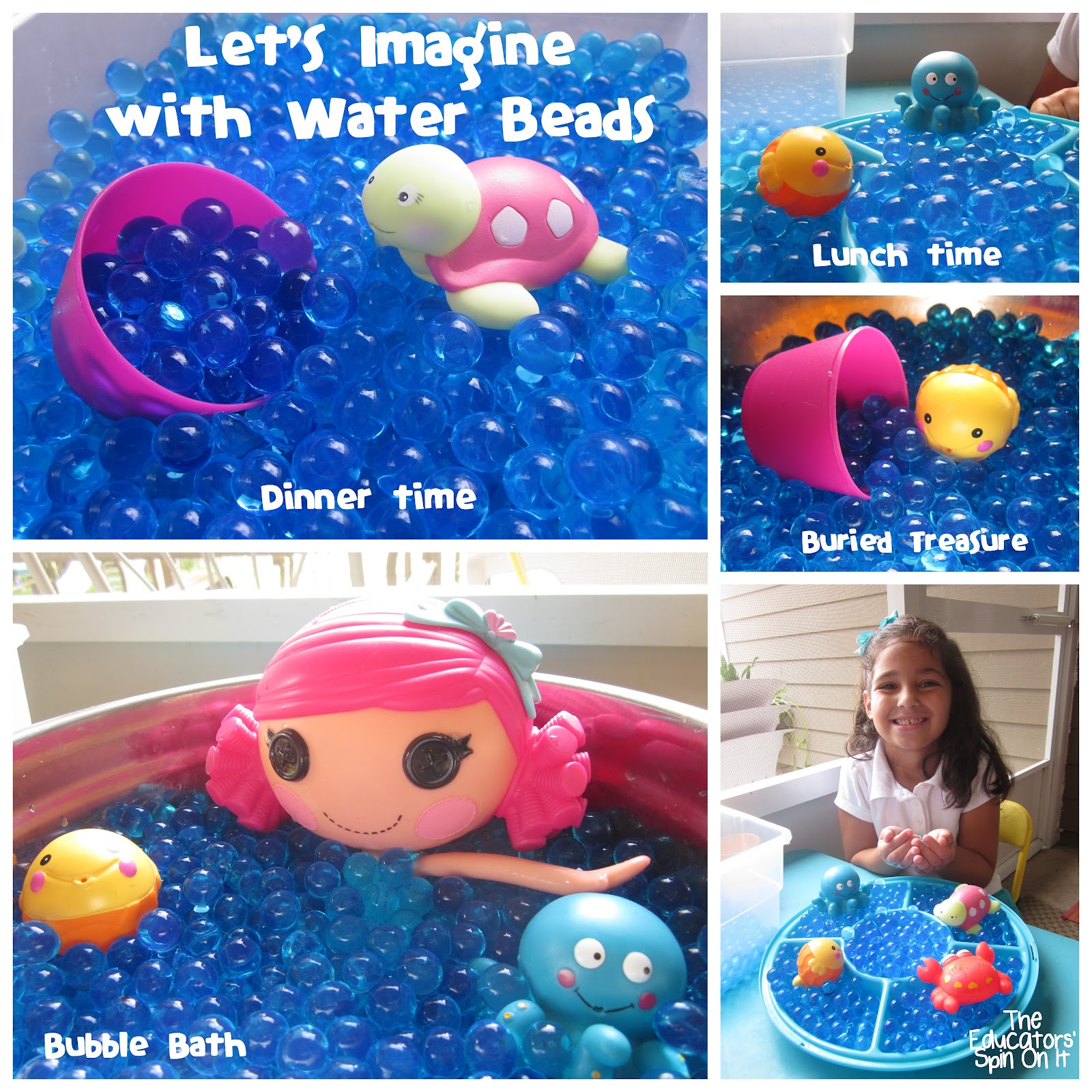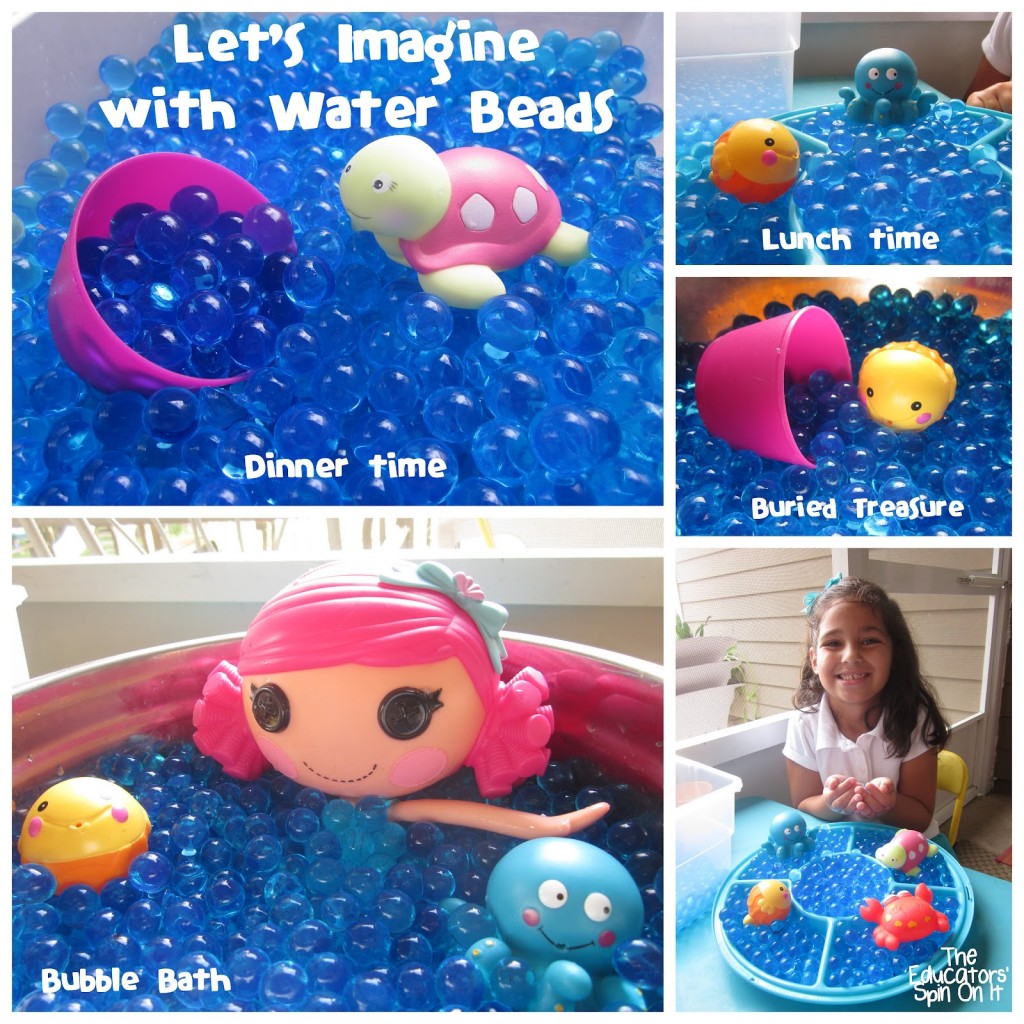 The very next day my daughter was so excited to come home from school and begin her water bead play. She played and played that afternoon.
Even though she's in school it's really important for all children to have time to play and build their imagination after school.
During the whole week, she was playing various things with the water beads. At one time she grabbed the bath toys and created an ocean. Then she had them searching for treasures and coming together for lunch.
Another day she created volcanic islands to recreate Bora Bora and Tahiti with cups and beads pouring over them. That day we also baked Tahitian Coconut Bread and learned more about the islands of French Polynesia.
The last day new Lala Loopsy doll came out to join the fun in the ocean, which ended with a bubble bath for her. You can see we were able to use our imagination quite a lot with the Water Beads and toys.
Downtime after school is an important part of our After School time too.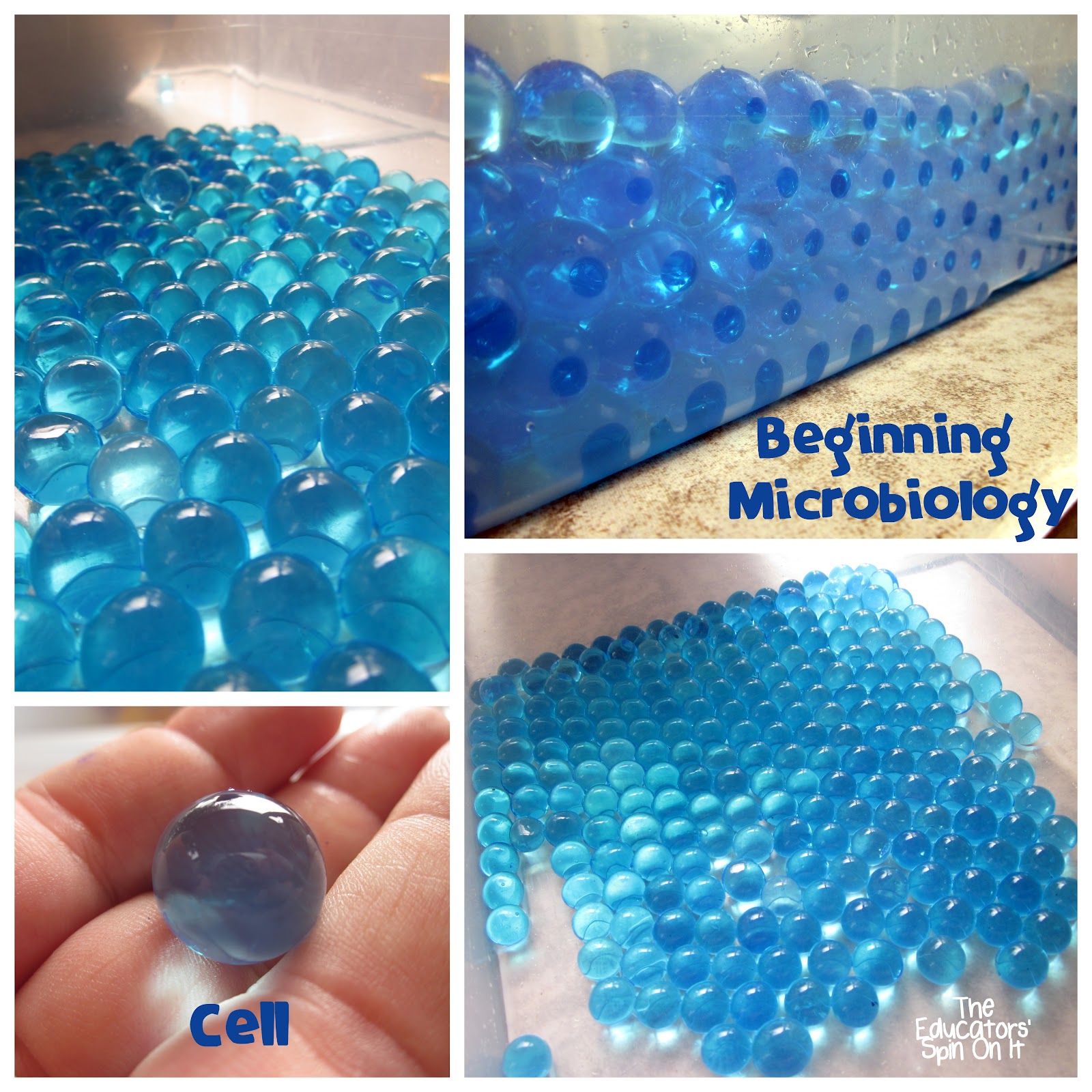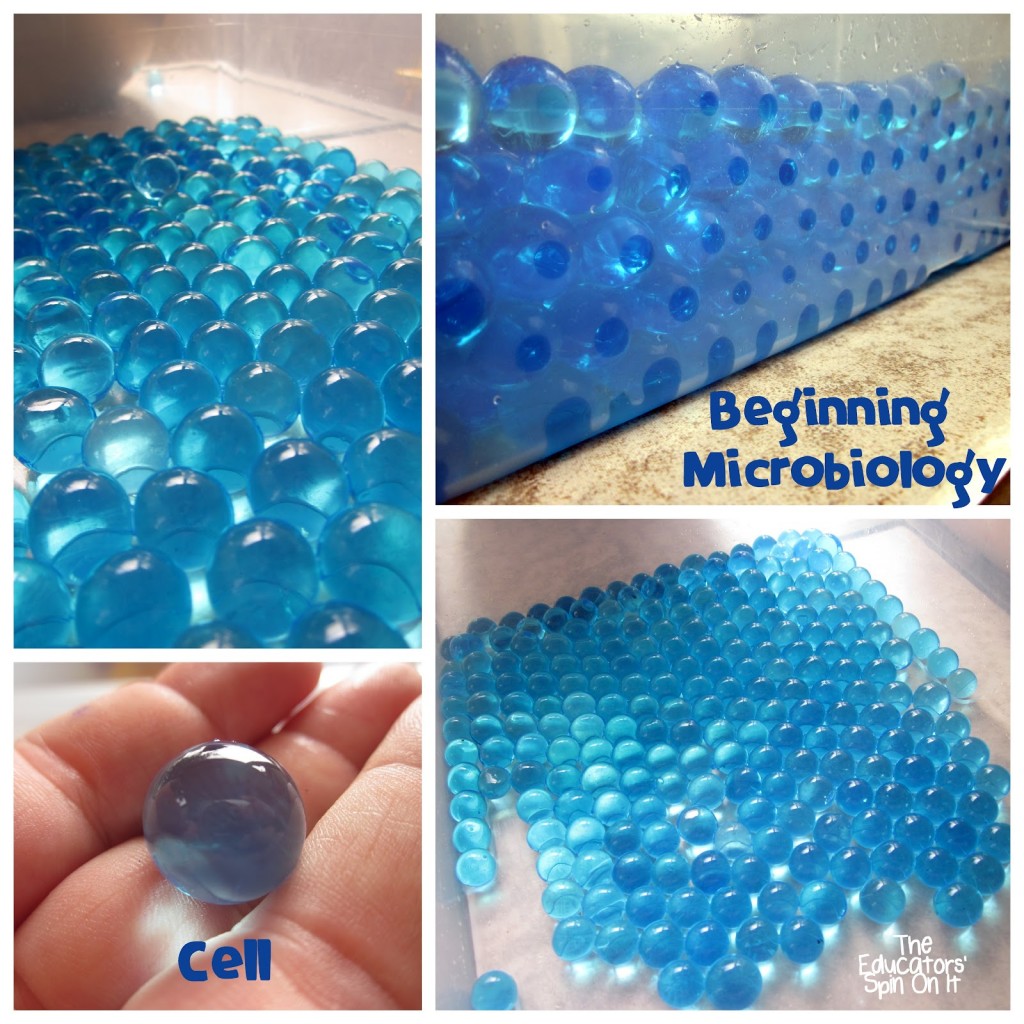 She poured and explored the beads with her little sister too. One fun thing she noticed on her own was that the water beads automatically started to line up with each other. Time and again as she emptied and filled the container it happened and she asked why. We had a good discussion about why we thought it happened.
The next day we also talked about how this was almost like watching really big cells join together like they do in living organisms. We just looked online at a picture of cells to see what Mommy was talking about.
It's these little conversations that start now After School that can lead to a strong comprehension level of science and math. Yes I know it's totally pretend but it doesn't hurt to get their minds thinking about it.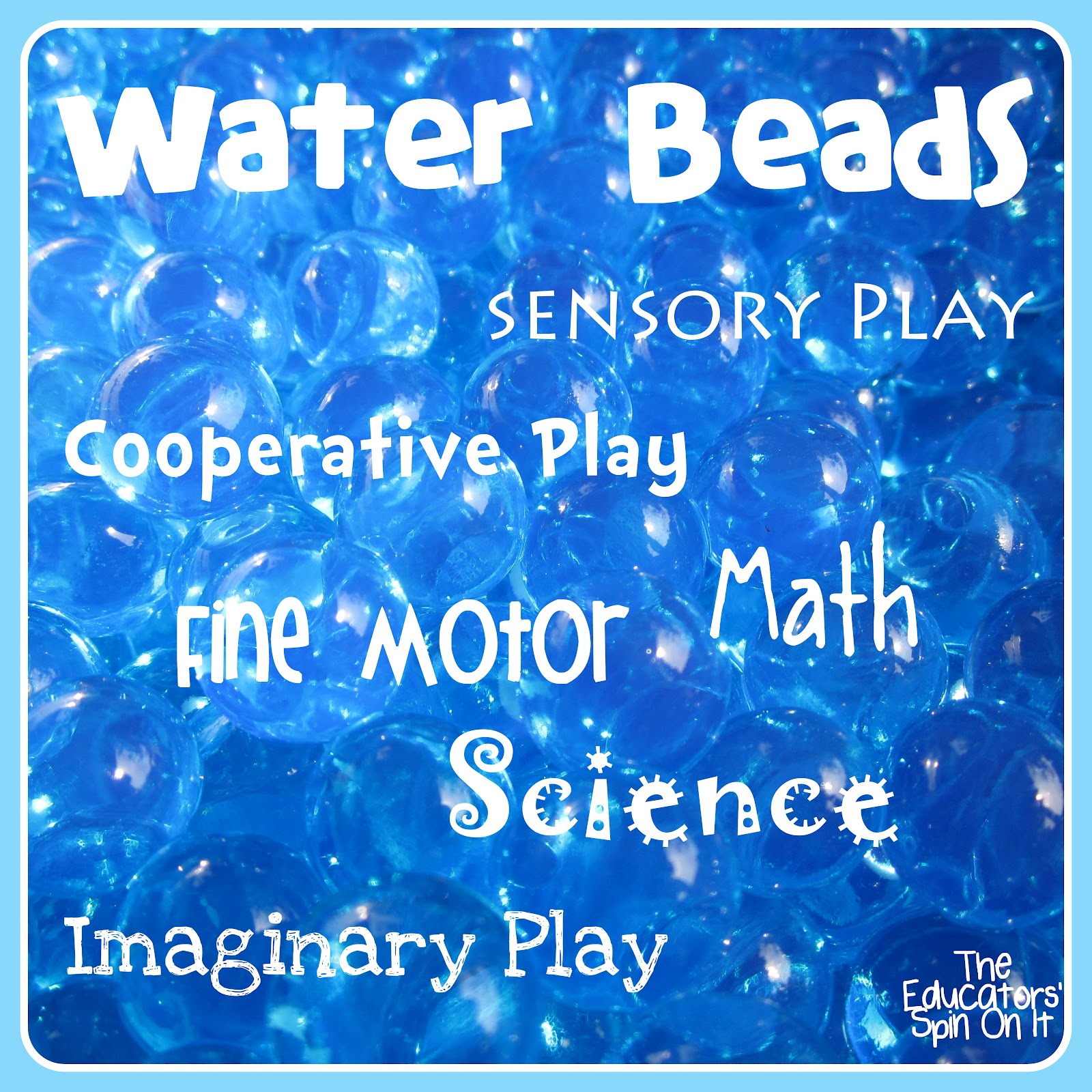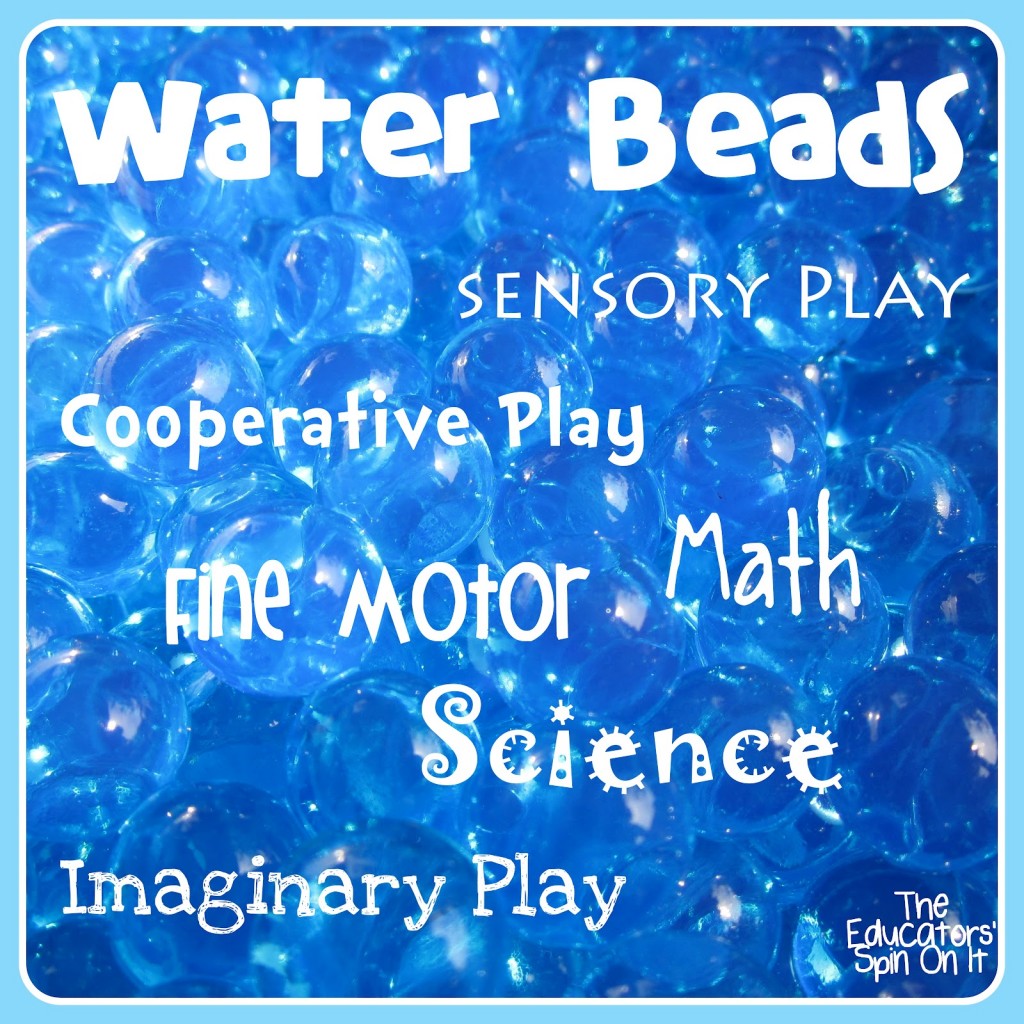 Why You Should Use Water Beads for Sensory Play
Water beads are a great sensory toy for young children. They are soft, squishy, and come in a variety of colors. Children can learn a lot from playing with water beads, including:
Fine motor skills: Water beads can be used to develop fine motor skills such as grasping, pinching, and releasing.
Hand-eye coordination: Water beads can be used to develop hand-eye coordination by playing games such as tossing them into a bucket or trying to stack them.
Colors: Water beads come in a variety of colors, which can help children learn about colors and color matching.
Cause and effect: Water beads can be used to teach children about cause and effect by showing them how they change shape when they are added to water.
Science: Water beads can be used to teach children about science concepts such as absorption and evaporation.
Creativity: Water beads can be used to encourage creativity by using them to make sculptures, pictures, or other creations.
Sensory play: Water beads are a great way for children to engage in sensory play. They can be squeezed, touched, and smelled, which can provide a calming and stimulating experience.
Overall, water beads are a great sensory toy that can provide children with a variety of learning opportunities.
There are all sorts of ideas for using water beads with your children.
Here are our favorites…
We hope you had a great first week back to school. I think our third week hit us the hardest with getting back into the routine of things and why we spent a lot of time playing with water beads, she just needed to be just a 6 year old kid after spending all day at school in a desk.
Want to join our Water Bead Fun?
Your child may also enjoy these water activities…