This year, my 8 year old daughter now has vocabulary words quizzes bi-weekly in her grade school classroom. As part of the reading curriculum, the students are given 15 vocabulary words and definitions to memorize. The teacher reads the definitions out loud on Friday and the students must not only remember them by memory (no word bank) but also spell them as close to the correct spelling as possible.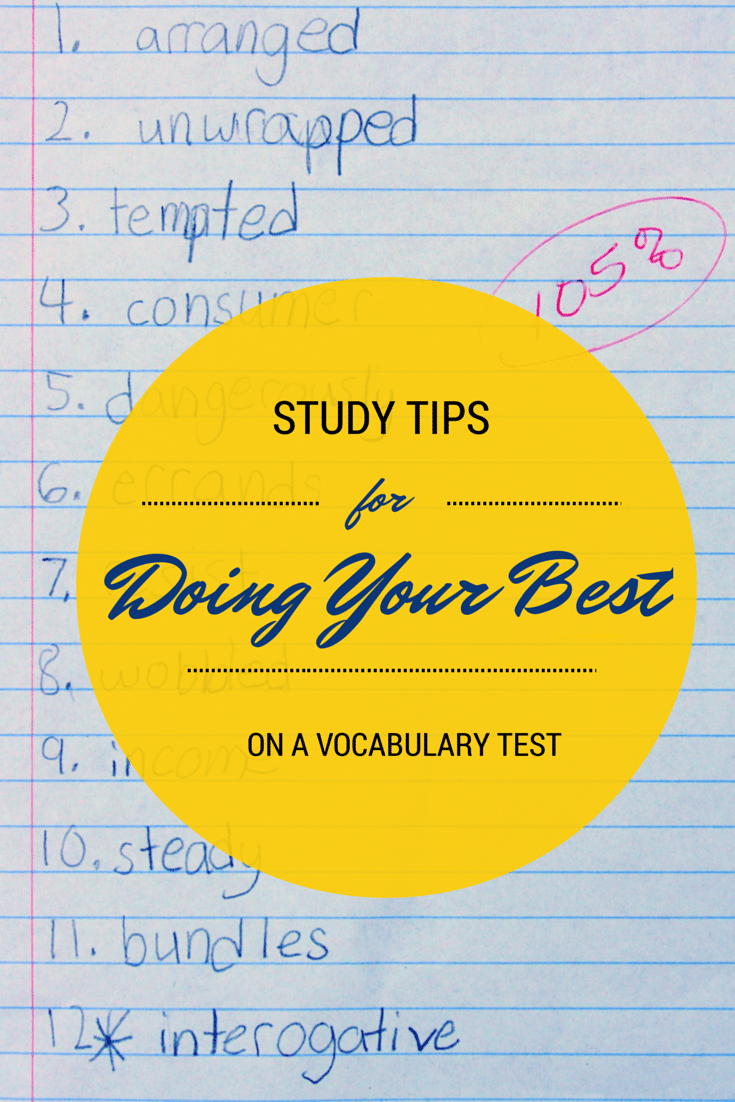 These vocabulary tests are a point of frustration and tears for my 3rd grade who is not a fan of them. In all honesty, I'm not either. I don't think they are the best and most accurate measurement of the words and being able to use them. I do, however, think that it is important to teach good study skills and explained to my daughter that even though we don't like these tests, they are part of the curriculum and we need to figure out a strategy for success.
*NOTE – all schools and classrooms are different. Make sure to stay in touch with your child's teacher to find out what assessments are taking place in your child's classroom. We do not have spelling tests weekly, but these tips and tricks would work for spelling tests as well.
Here is what has helped her ACE the first 3 vocabulary word quizzes.
Although these strategies have helped my child, all children learn differently. It is up to us as parents, to figure out their preferred learning style and provide opportunities for practice in the home environment. These are just suggestions and may or may not help your child ace their vocabulary tests (but I do so hope they help!).
Read the vocabulary words and their definitions.

Make flash cards for the vocabulary words with the word on one side and the definition on the other.

Draw a picture or quick sketch of something that comes to your mind for that word on the card too.

Do a practice test. I give her a pretend or practice test in the same format that the teacher does.

Grade the practice test. Figure out the vocabulary words the child does not know and focus on those words.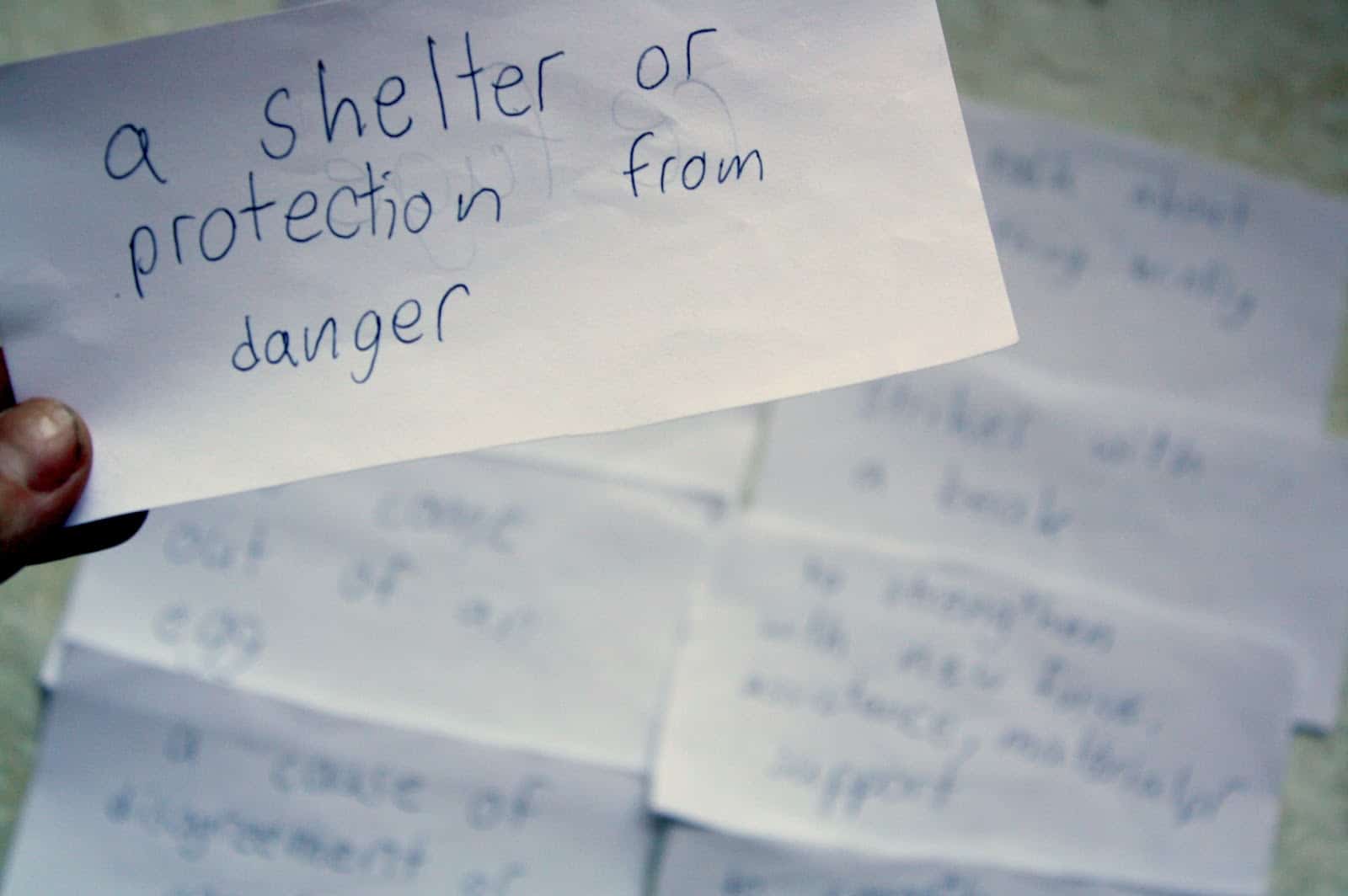 Make home-made flash cards with the word and definition.
Interact with the un-known words
a.

Make a sentence with the vocabulary word
b.

Practice reading and quizzing yourself with the flashcards
c.

Make personal connections with the vocabulary words (think of stories in real life to help them remember)
d.

Make up a short silly song about the word.
e.

Point out similarities in the word and definition. If the definition says not hospitable, remind them to think about the word hospitable to help them remember the vocabulary word is inhospitable.
Do a second practice test in the same format that the teacher does. Find the vocabulary words the child still does not know. Repeat the activities in #6.
What do you do at home to help your child find success with vocabulary words or spelling tests in the classroom?
After School Linky Party
Now it's your turn to share what you've been doing with your kids at home after school. If you're a blogger link up your idea. If you're a parent leave us a comment below of what you've been up to or leave a picture on our
facebook page
! We'd love to hear from you! Come join the FUN!
After School Linky Party is hosted by
Thank you for sharing your Activities for School Ages Only