Spin a tale with these cute kid-made storytelling sea shells. They are a great literacy activity extension to fairy tale chapter books. Extend the fun even more by writing your new story down on paper!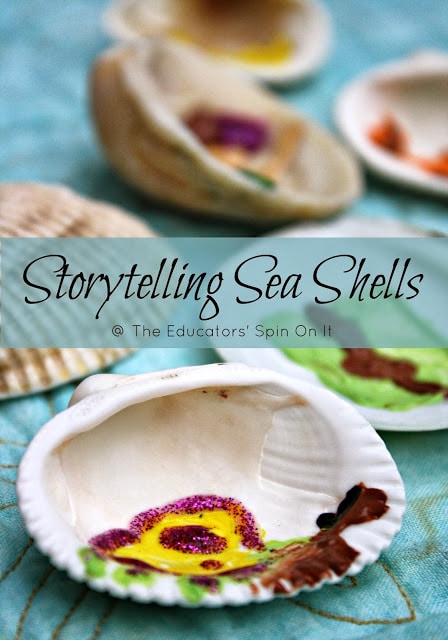 Story Telling Sea Shells
Since fairy tales often take place "Once Upon A Time," and began as oral stories, we decided to make a set of storytelling stones for each book. I've seen several amazing tutorials and was inspired by others such as this story stone post.
These stones can be used for retelling the story or making up a different story using the same items.
Of course, as luck would have it, we couldn't find a single rock or stone near our house. We even walked around the neighborhood and found two single stones. A little bummed we headed home and got to talking about the book.
Somehow, the conversation switched to sea shells (which we have a ton of) and the kids decided to make Story Sea Shells… which of course can be used in the same way!!!! And I thought connected even better with the text than stones!
Materials Needed:
Clean shells
Newspaper
Acrylic paints
Plastic lid
Paintbrush
Directions on how to make the storytelling sea shells.
1. Set the clean shells insides up on the newspaper.
2. Pour a small amount of paint onto a plastic lid. Set near the shells.
3. Encourage your child to paint pictures of characters and places from the fairy tales they know.
4. Allow the shells to dry.
We had mermaids, fish, green treasure box, a crown, a horse drawn carriage and many more.
It was wonderful that as the kids painted, the discussed the details in the book and tried to add shells to represent some of these details. Of course, they added their own ideas too!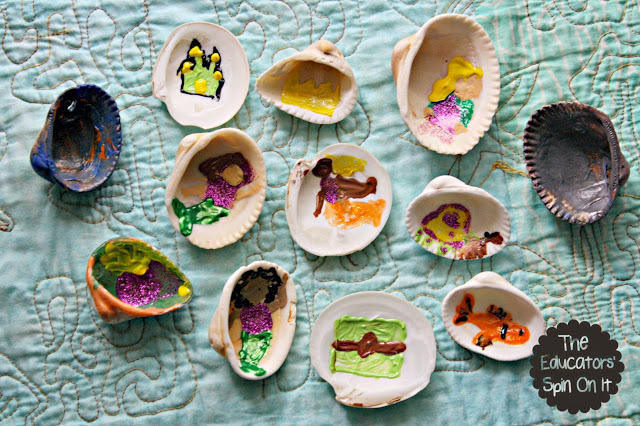 Directions on how to make the storytelling sea shells.
Select a few shells.
Make sure to grab at least one character and one place.
Write your favorite stories down on paper.
Share these stories with a family member.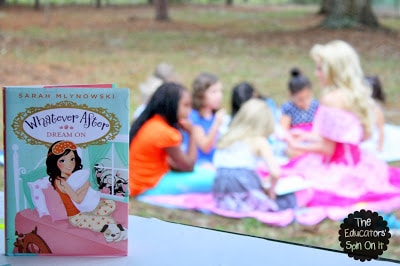 We LOVE fairy tales! Click here to see our Whatever After Book Launch Party
If you liked this sea shell craft idea, you may also like these… Save