Looking for summer ideas? Kick off the summer with this fun collection of June activities for kids. Plus we've included a free June activity calendar!
Let's have some fun this summer… a sneak in a little learning too.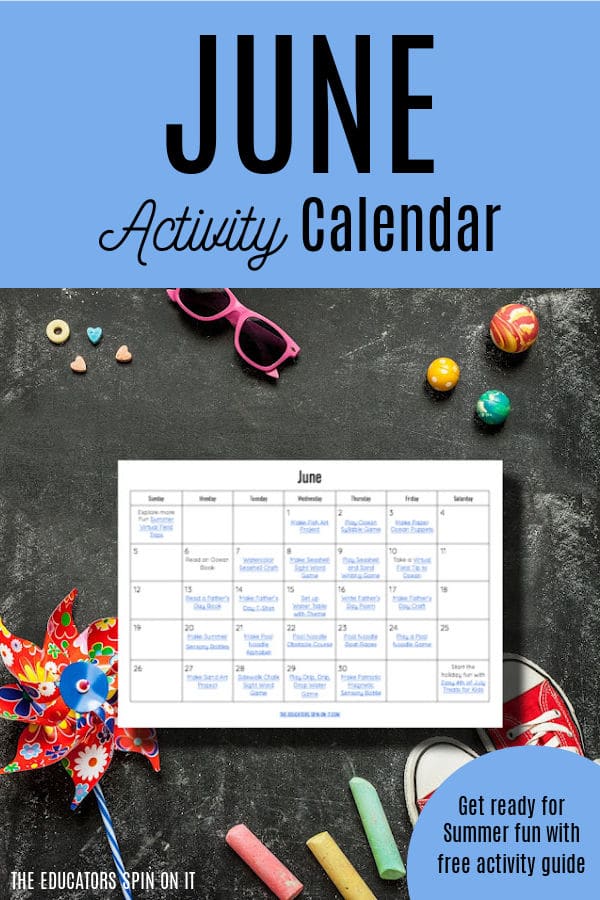 The kids are getting out of school and ready to head into their summer break from school.
The common questions I see parents ask are:
what to do with my kids during the summer
how to avoid hearing "I'm bored" this summer
what are fun ways to "sneak in" learning during summer vacation
The good news is that I've put together a large collection of summer activities for you and your child to pick and choose form below in this June Activities Guide.
Plus you can download a free June Activity Calendar.
Are you ready for summer break? Let's get started with these fun and easy summer activities.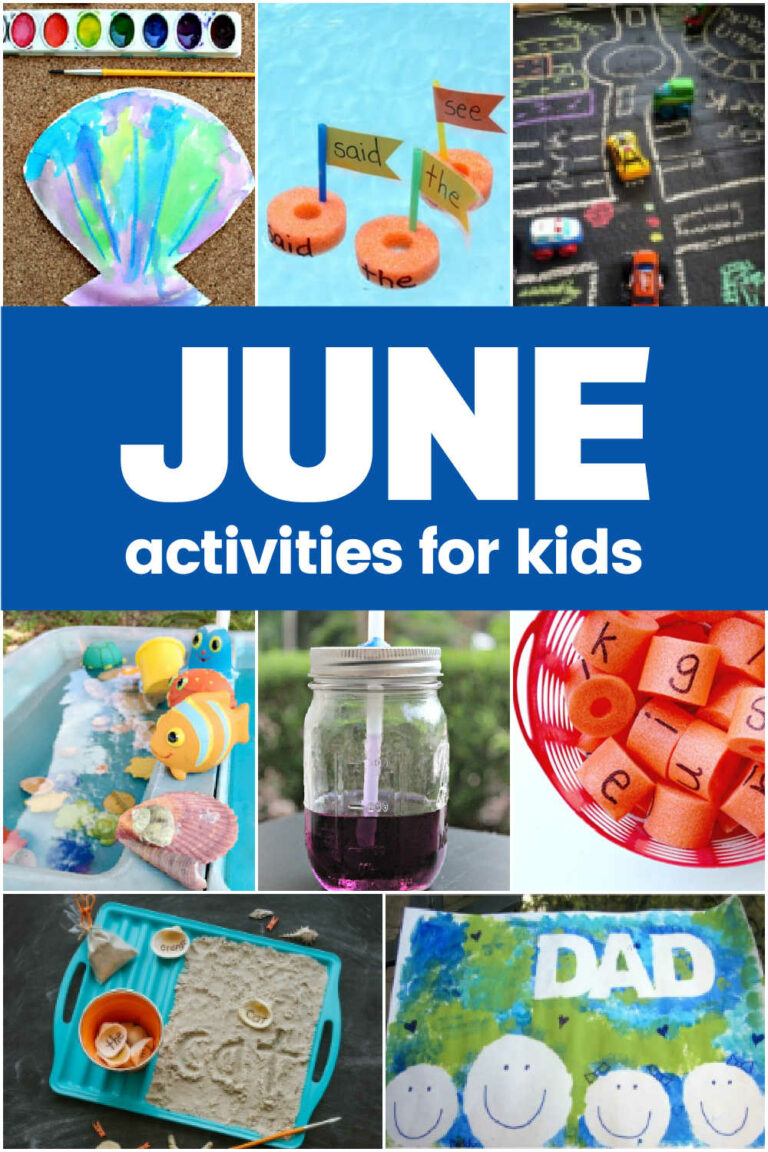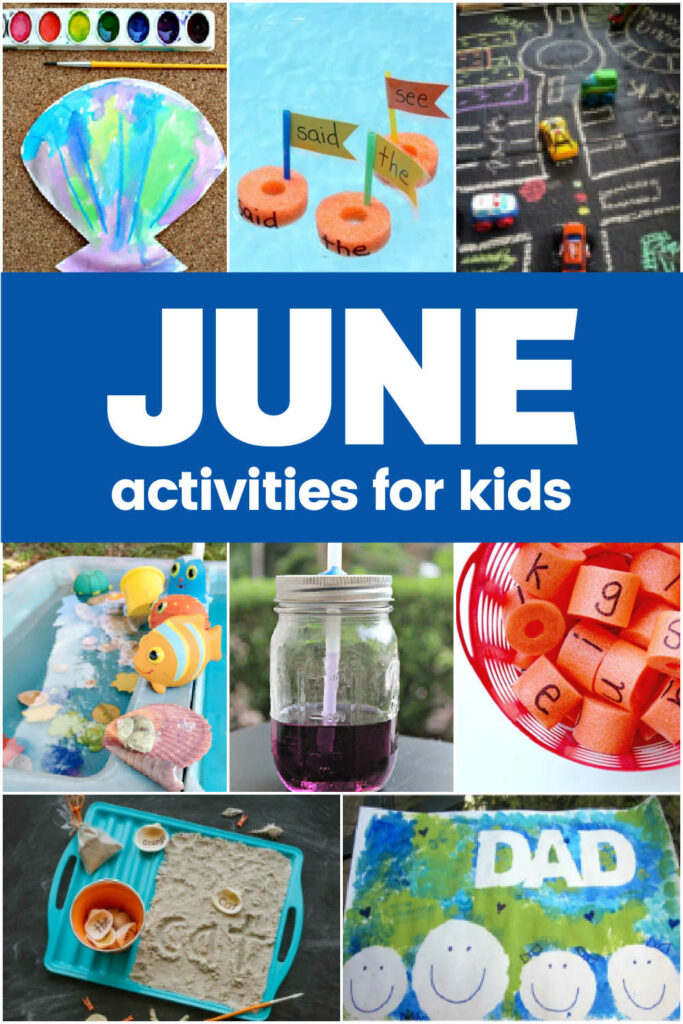 June Activities for Kids
Get started by exploring these Summer Virtual Field Trips for Kids! Explore the ocean, amusement parks, outdoor adventures, watermelon farms, and more with these kid friendly summer virtual tours.
Ocean Activities for Kids
The first thing that comes to mind for summer fun is heading to the Ocean.
Seashell Activities
Summer STEM Activities
Water Activities for Kids
As summer kicks off here's a quick reminder about why we believe that every child should take swim lessons.
Father's Day Crafts
Outdoor Summer Activities for Kids
Summer Learning Ideas
Summer Activity Ideas for Kids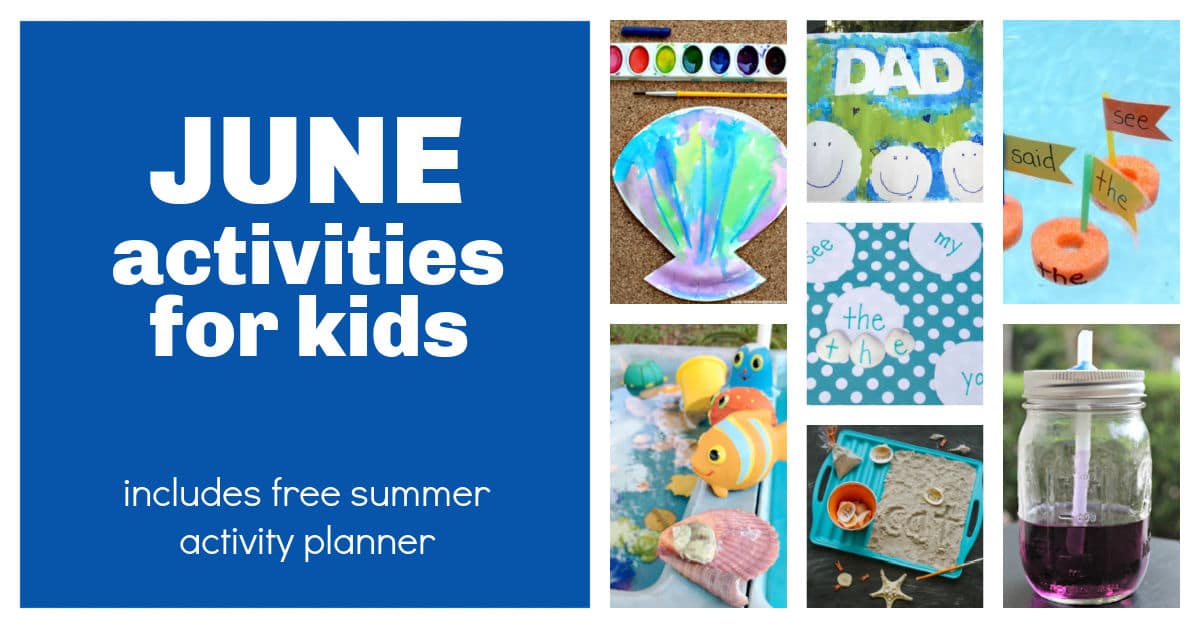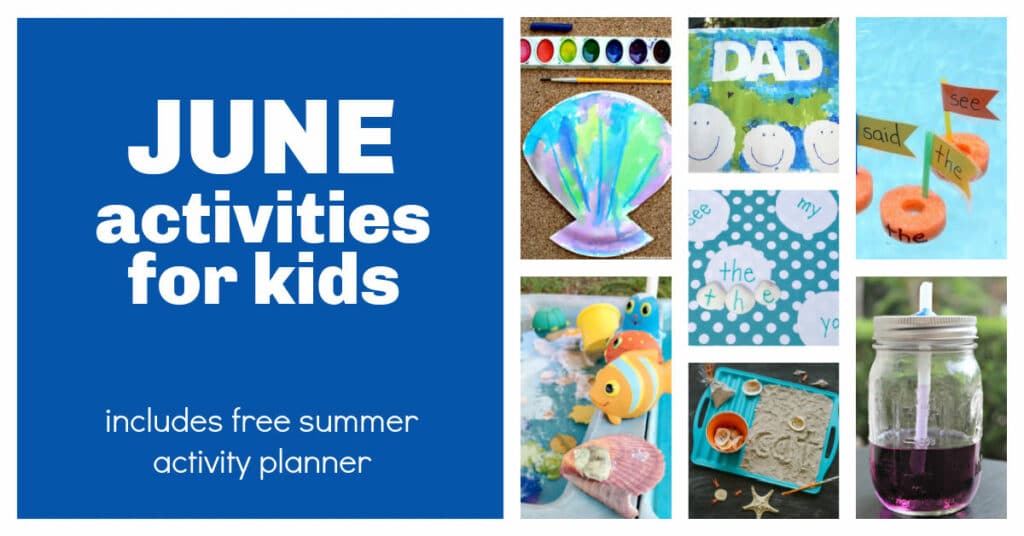 Activities to do with Kids in June
You've made it to summer break with your child! We've done the planning for you so you can enjoy this time together. It's been quite a school year and now it's time to kick back and just enjoy the simplicity of childhood.
These June Activities will keep your child from getting bord and will help them make special summer memories with you. Which summer activity will you do first?
Download our June Activity Calendar.
(Plus you'll get our July and August Calendar once we release those free summer activity guides)
Did you miss our free May Calendar? Grab it here.