We're so excited to have discovered a special place to be inspired with delicious recipes each week called the Sunday Supper Movement! Amanda and I had the opportunity to attend as speakers and present about Pinterest at The Food and Wine Conference in July 2014.  
What an unforgettable event!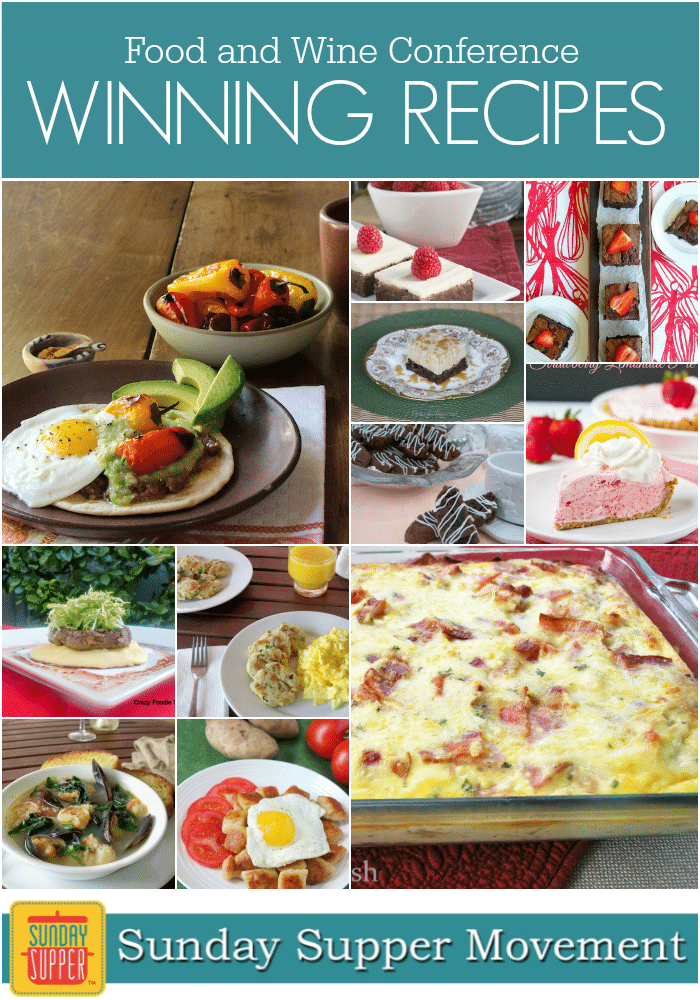 Do you use Pinterest to pin recipes?
Sunday Supper Movement 
We had a lot of fun sharing about Pinterest during the Social Media Ferris Wheel presentation with Chef Dennis Littley, Brianne Izzo & Lora CakeDuchess! 
Here's a recap from Instagram from the attendees, click here to take a peek!  
If you're interested in a presentation or webinar about Growing your Business with Pinterest please visit my Pinterest Consultant site at www.kimvij.com.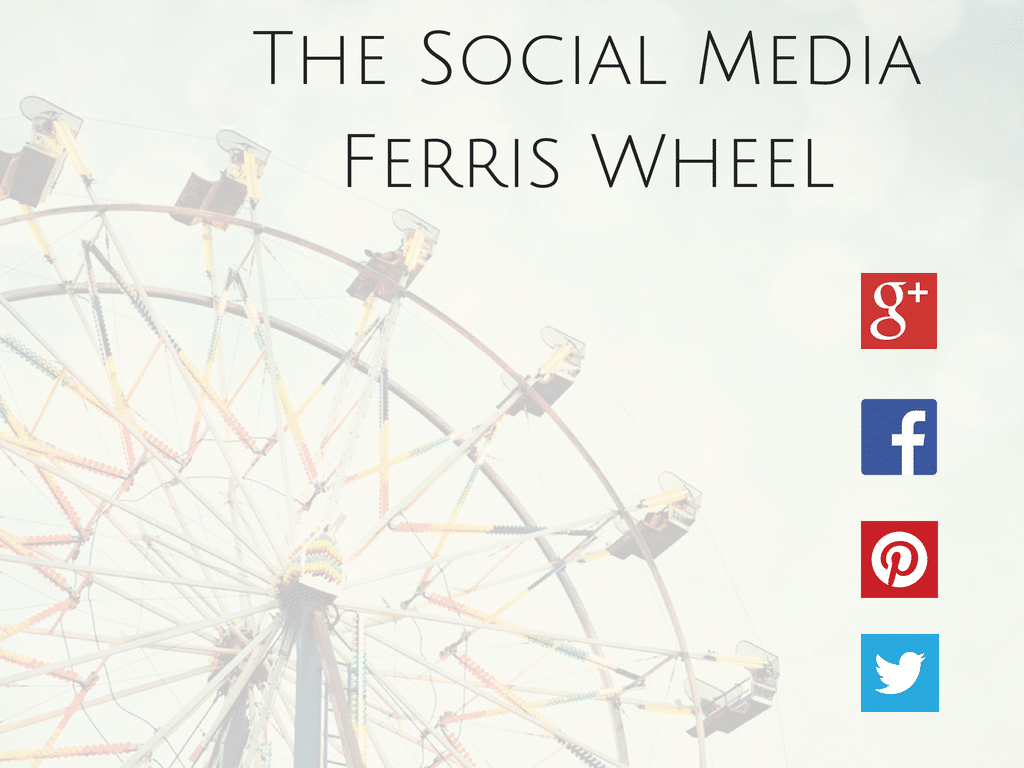 To top it off we found an amazing community of bloggers who share a passion of sharing ways to keep families connected and inspired with their recipes. The Food and Wine Conference brought together bloggers, small business owners, winemakers, chefs, public relations professionals, traditional media, news media, authors and brands.
The event was created by the talented Isabel Reis Laessig founder of Family Foodie and Sunday Supper.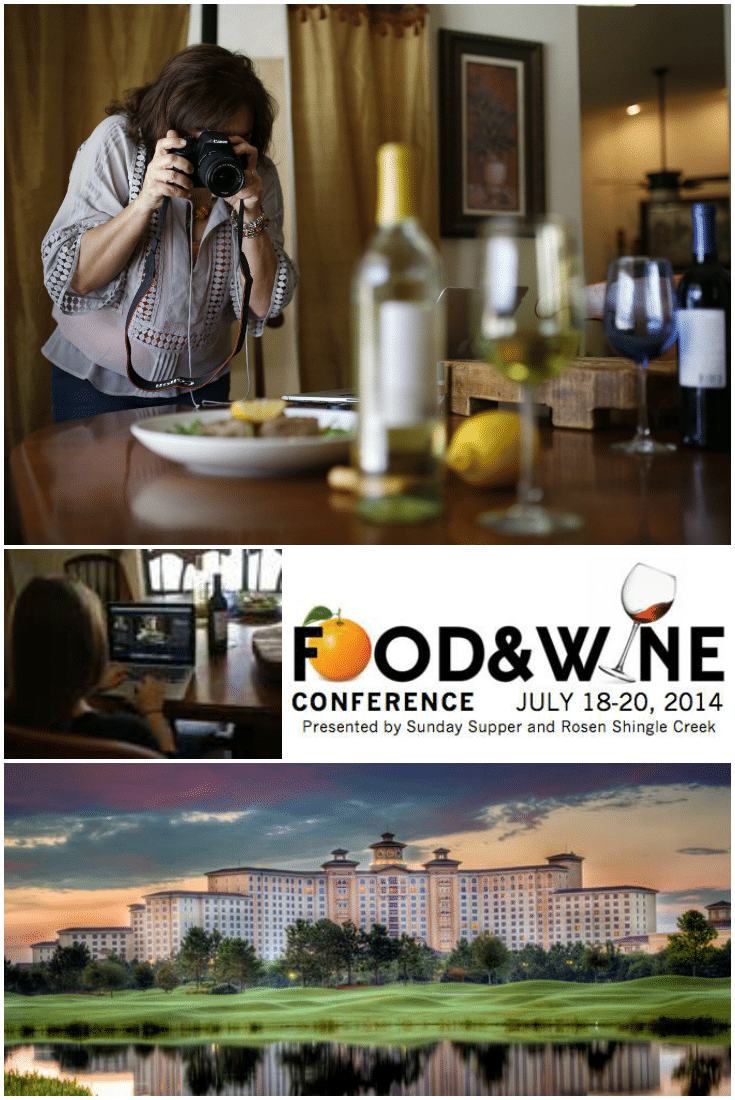 Photo Credit LUKE JOHNSON Tampa Bay Online staff and Rosen Hotels
This is the vision of the group…
Sunday Supper Movement Vision:
We strive to create a better future for families, by partnering with brands and services that help families feel good, eat better and interact with each other.  We want our mission to reach the homes of all families and inspire people across the world to spend time around the family table.
Food and Wine Recipe Contest Winners
The Food and Wine Conference hosted several Recipe Contests through the generous Sponsors and here are the winning recipes!  Go visit and come back to let us know what you think… LEAVE US A COMMENT!  
Idaho® Potato Contest:
1st Place – Loaded Potato Breakfast Casserole with Ham and Hollandaise by Amee Livingston, Amee's Savory Dish
2nd Place – Chewy Chocolate Potato Biscotti by Rosie Lee, Newbies in the Kitchen
3rd Place – Cheesy Spinach Breakfast Potato Patties by Cindy Kerschner, Cindy's Recipes and Writings
Honorable Mention – Loaded Potato Breakfast Gnocchi by Terri Truscello Miller, Love and Confections
 
Dixie Crystals Brownie Dessert Contest:
1st Place – Bittersweet Balsamic Strawberry Swirl Brownies by Jennifer (Jenni) Field, Pastry Chef Online
2nd Place – Raspberry Chambord Brownies by Liz Berg, That Skinny Chick Can Bake
3rd Place – Caramel Macchiato Brownies by Betsy Cohen, Desserts Required
 
Davidson's Safest Choice Eggs Contest:
1st Place – Vegetarian Huevos Rancheros by Susan Pridemore, The Wimpy Vegetarian
2nd Place – Frozen Strawberry Lemonade Pie by Courtney Rowland, Neighborfood
 
Rosen Shingle Creek Recipe Contest:
Recipe Winner – Filet Mignon with Red Wine Reduction and Polenta by DB/Foodie Stuntman, Crazy Foodie Stunts
Social Media Winner – Seafood Stew by Cindy Kerschner, Cindy's Recipes and Writings

*Photos of winning recipes featured in opening image.  

CONGRATULATIONS!
Many congratulations to each of the winner from the Food and Wine Conference!  I can wait to share them with my family!  It was such a special treat to get to meet the attendees at the conference and we look forward to attending next year!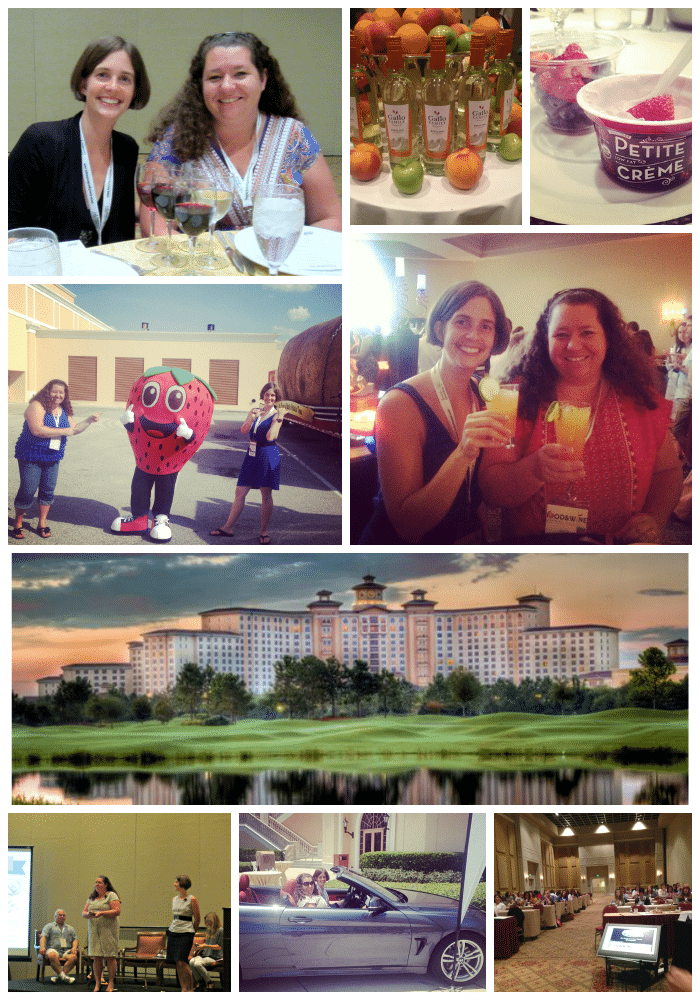 Amanda and I have been friends for close to 10 years now and it's no secret she's a total foodie! This was such a treat for us to attend together. One of the biggest things is that were able to have a Mom's Weekend away at the Conference, YEAP NO KIDS.
Can you imagine how many finished conversations we were able to have!  
A big thank you to our husbands who were home with the kids for the weekend.
Here's a few photos that we took together.
We attended several sessions that were filled with information and we have been slowly implementing some of our goals onto our website this summer. Thank you so much for continuing to read our site as we've grown, we love sharing ideas with our readers! A big thank you to the sponsors and speakers at the Food and Wine Conference!  
Amanda's Recipe Entrees
I've encouraged Amanda for awhile now to share some of her recipes on The Educators' Spin On It. I used to teach our girls Cooking Class but I often joked that it should have been her doing the lessons. I was so excited to see that she entered a few recipes to the Contests at the Food and Wine Conference. I must admit… she did a pretty amazing job!
Take a peek at her winning recipes in my heart!  I'm looking forward to seeing future recipes that she's planning to share on our site!  Which one will you try first? 

Steak & Potato Breakfast Fajita
As parents we are always looking for things to cook for our families. I must admit that after making school lunches for over 20 years, I'm so grateful for our Help Packing School Lunches Pinterest Board. I'm often looking for ideas for something new and different.
Having a community like Sunday Supper available for families to inspired with recipes and to bring all of us together at the dinner table is a big help. I'm so grateful for the opportunity to present to each of you so that we can create images that help make a parents job a little bit easier to come up with ideas for meals as a family.
RECIPES ON PINTEREST
We love sharing Recipes on Pinterest for you to use with your family! Are you following our Recipe Board? Here's what we're pinning!
Follow The Educators' Spin On It's board Recipes on Pinterest.