Here's a quick and easy way to create eco-friendly games for kids with reused lids. We put together eight fun activities with lids for kids to play with just for you!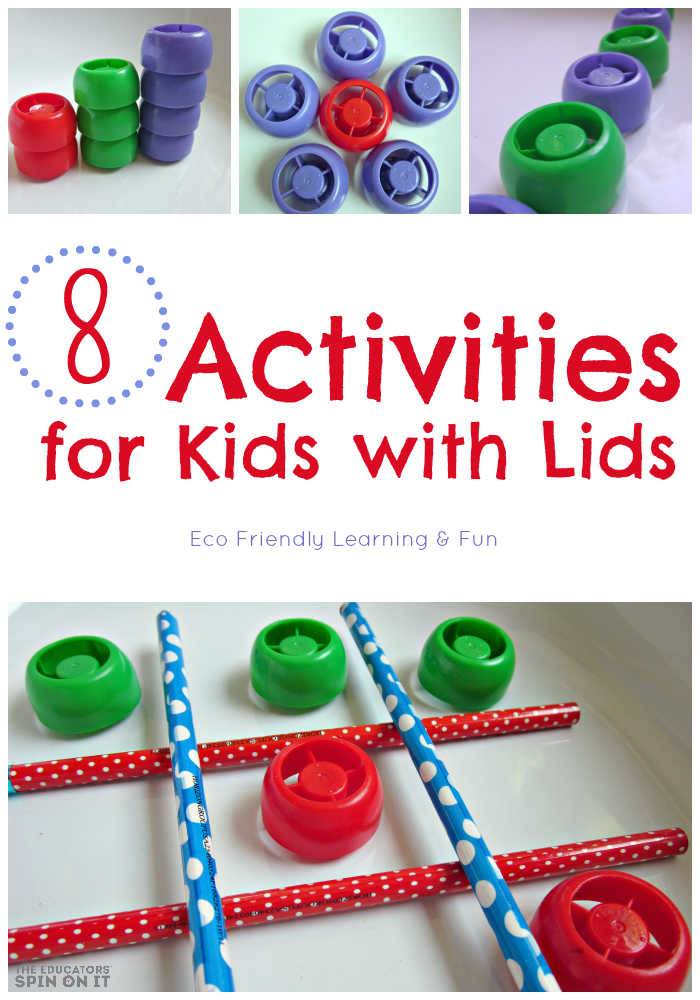 If you're like me you love the convenience fruits and veggies in the squeezable food pouches for babies and tots for when you're on the go, but you feel bad about wasting the plastic with the lids.
I've found a solution for you! We collect our lids and then have free manipulatives to play and learn with at home or on the go.
Perfect Activities for Preschoolers!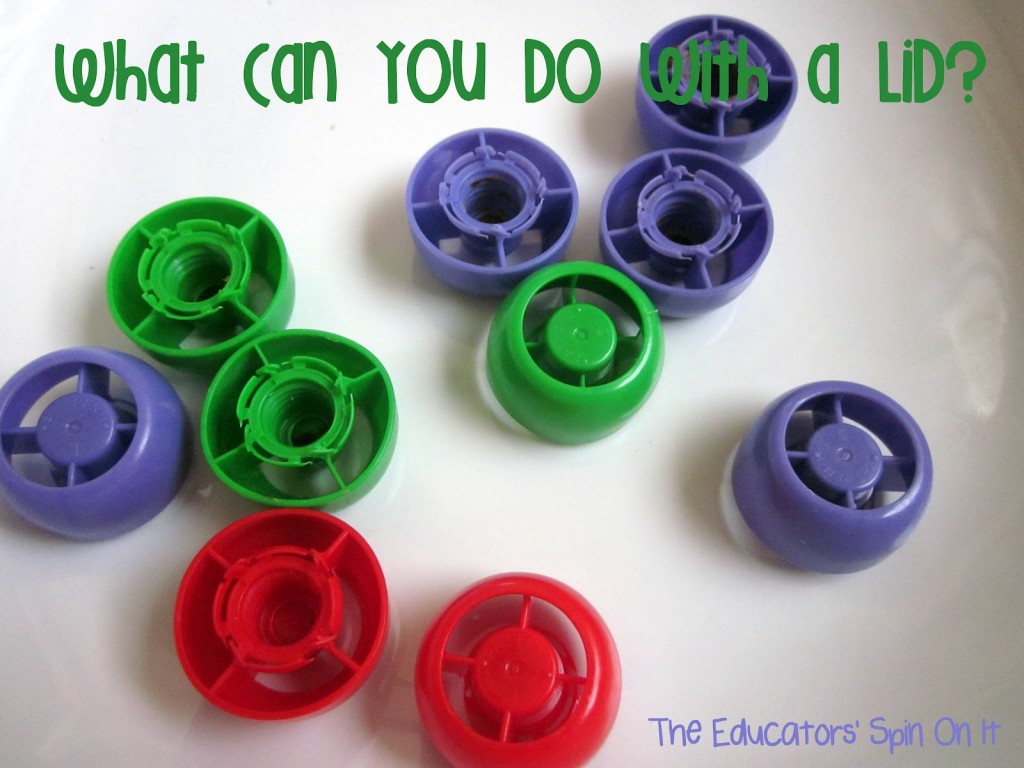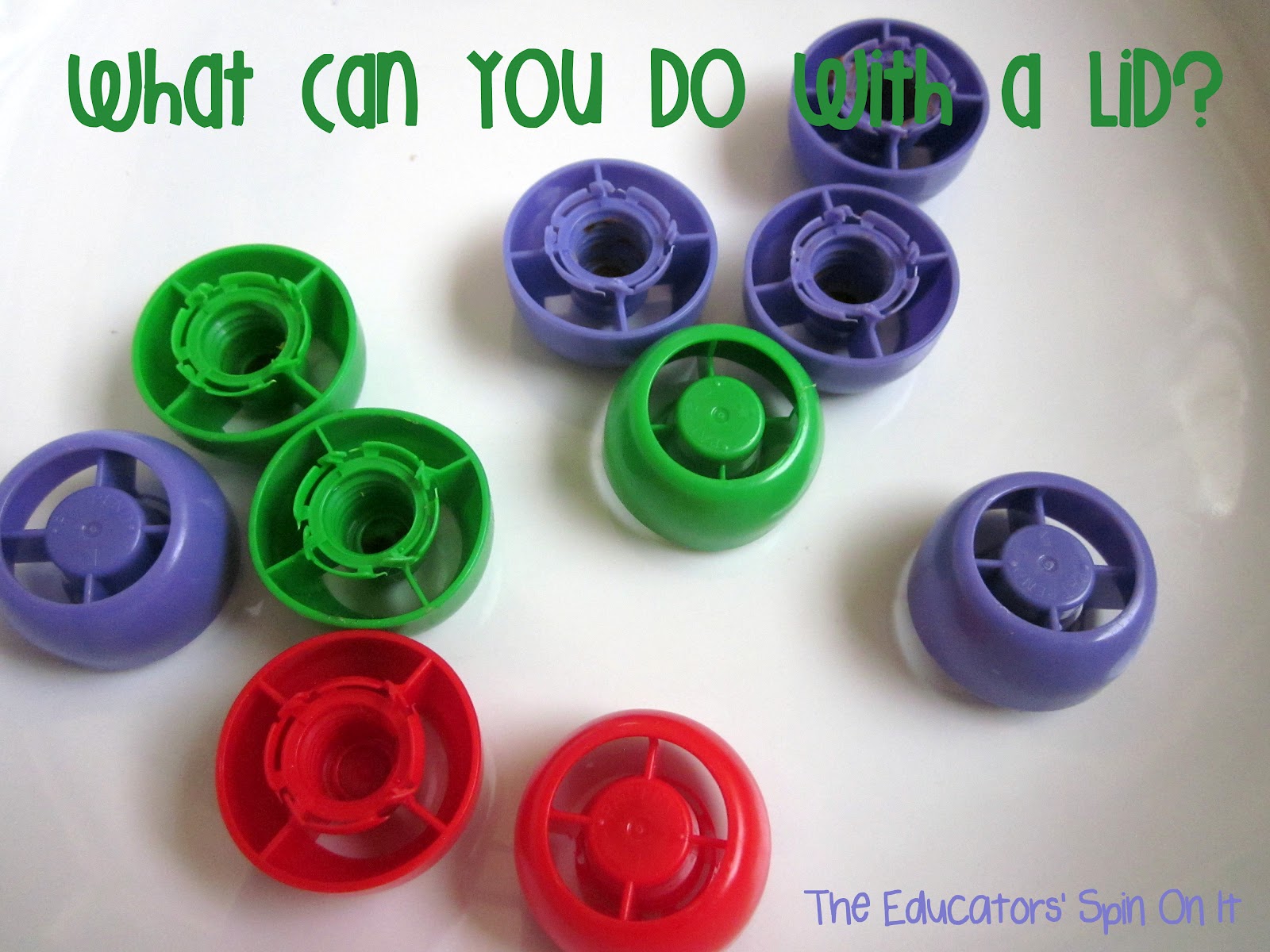 Activities with Lids for Kids
With a lid you can…
Build a Tower

Make a Pattern

Sort by Colors

String a Necklace

Play Tic Tac Toe

Practice Counting

Create a Design

Paint Designs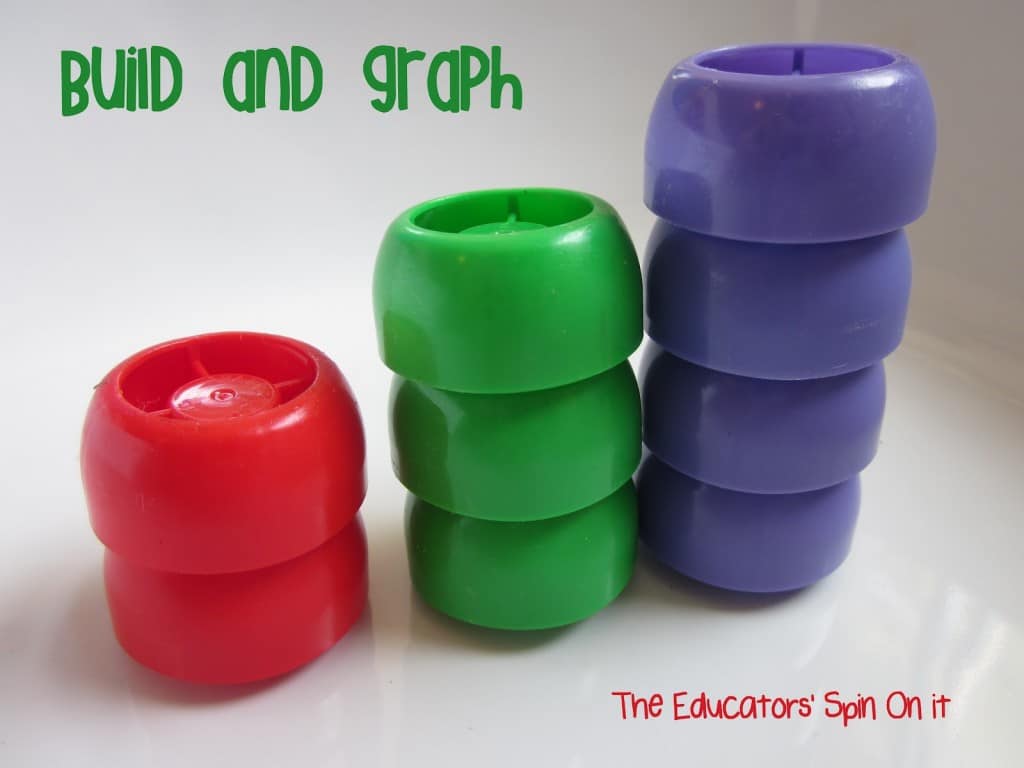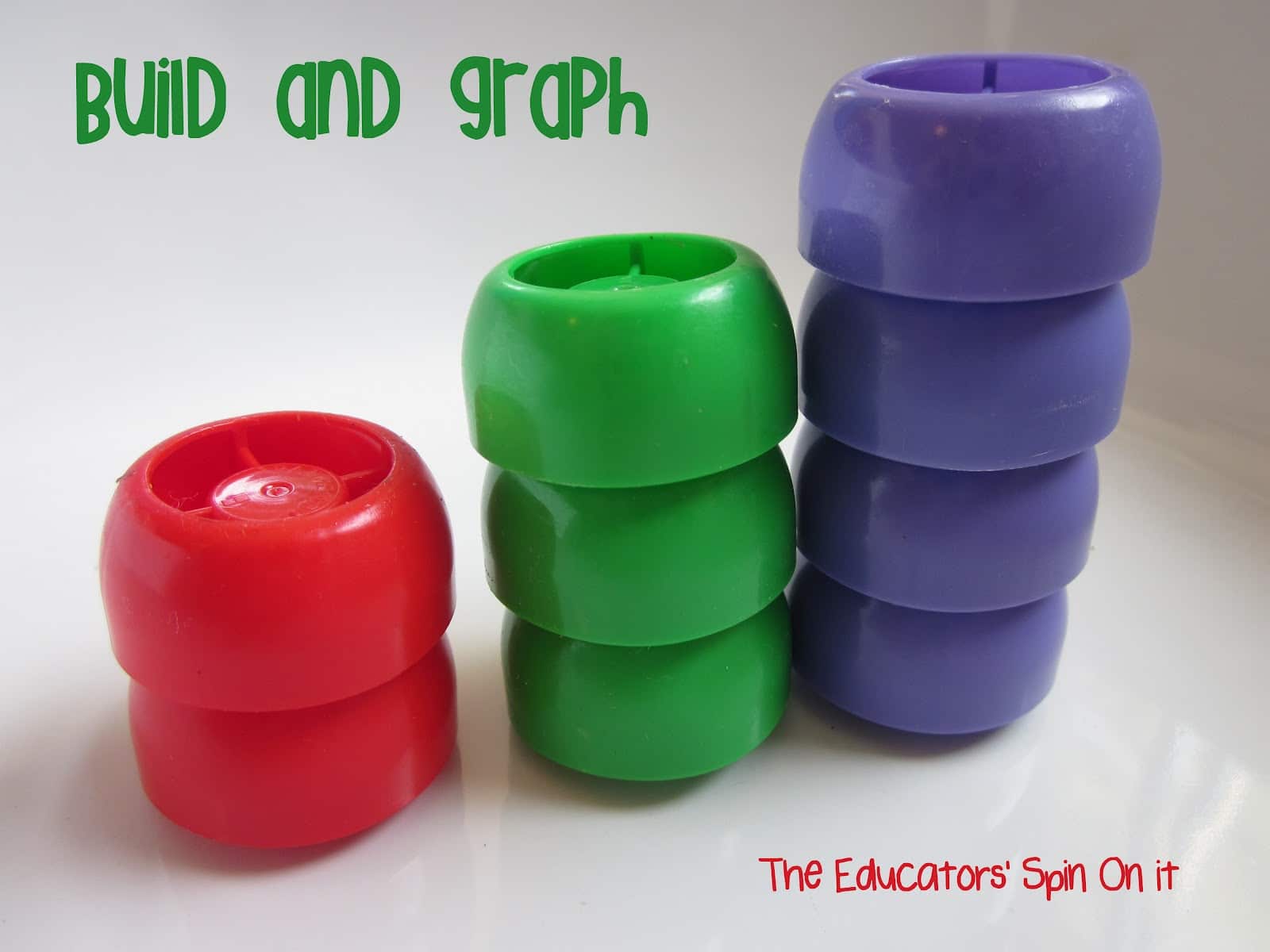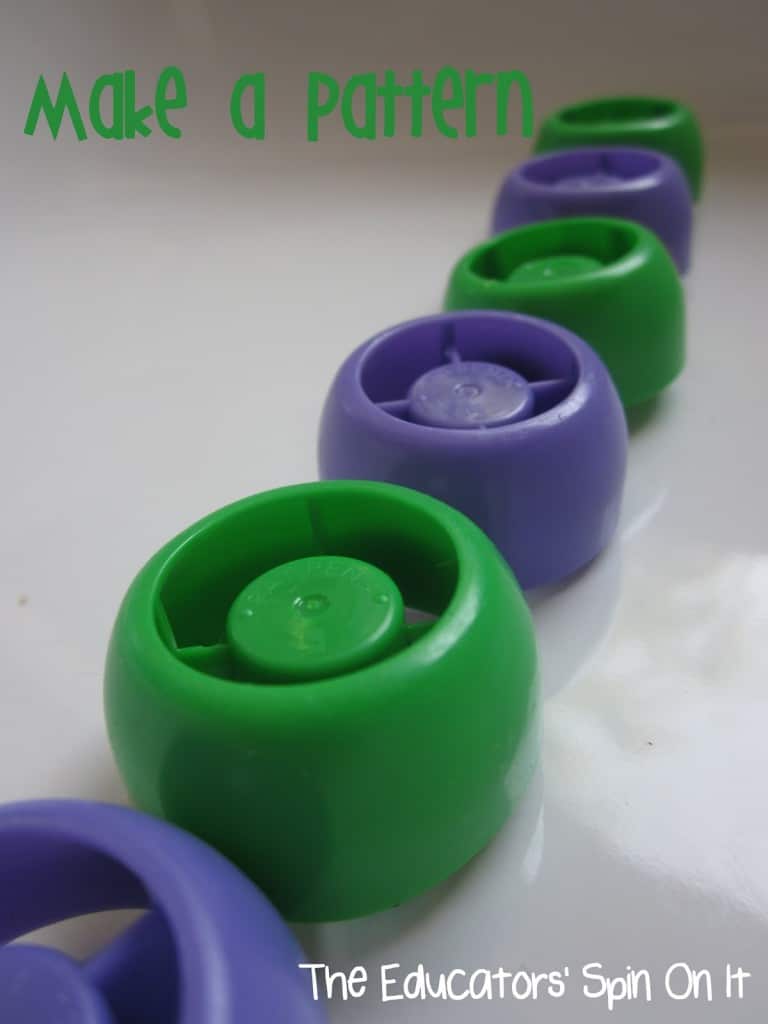 Eco Friendly Tip: Keep the Lids of Jars
You never know what else you can discover and create with your child!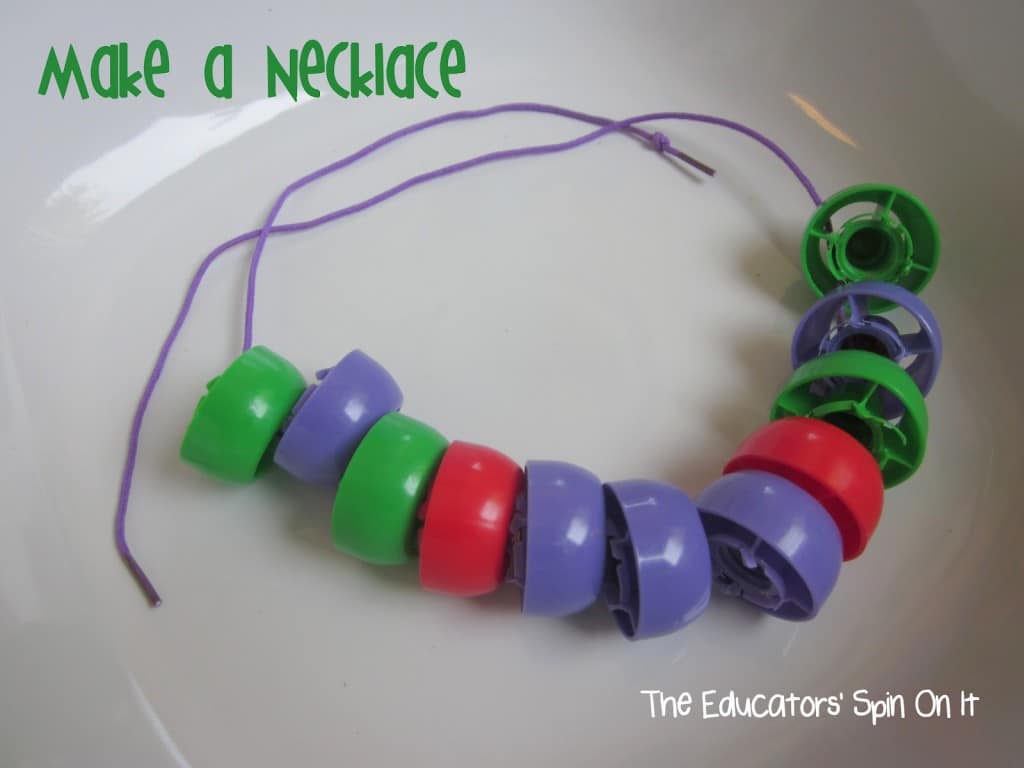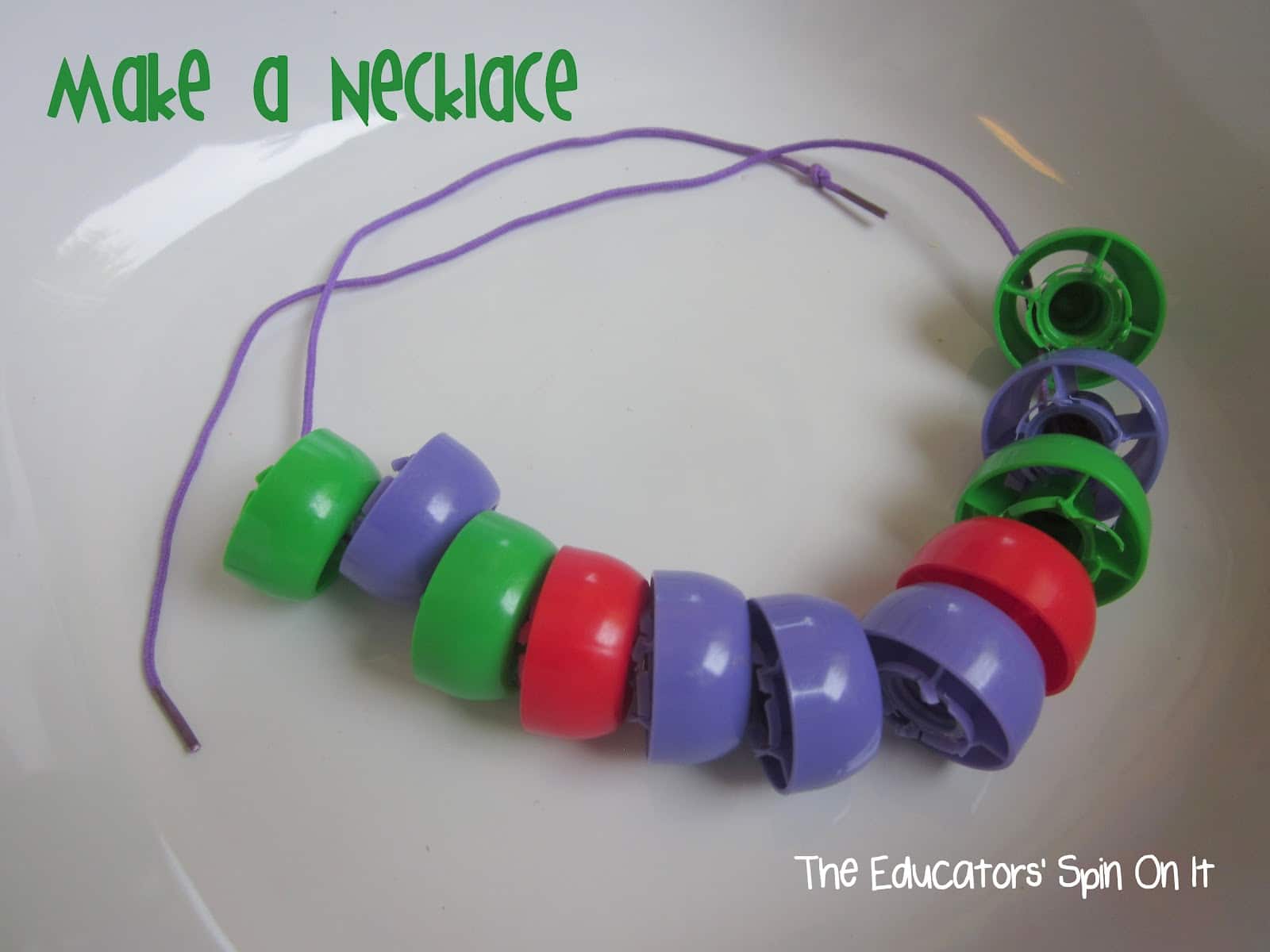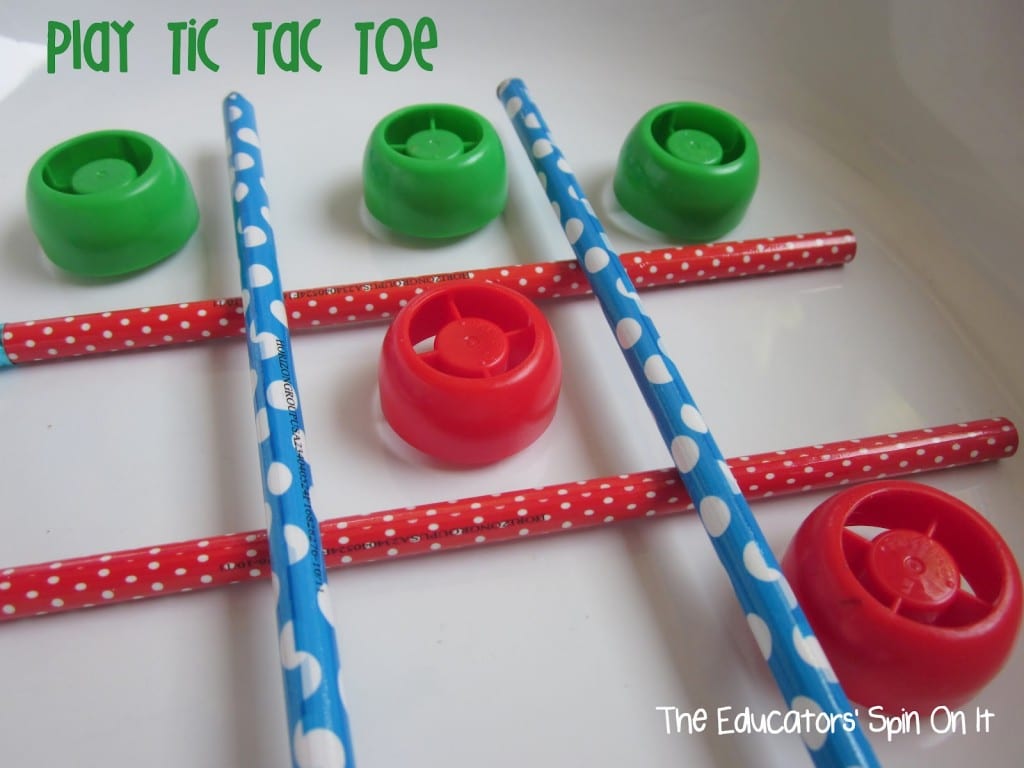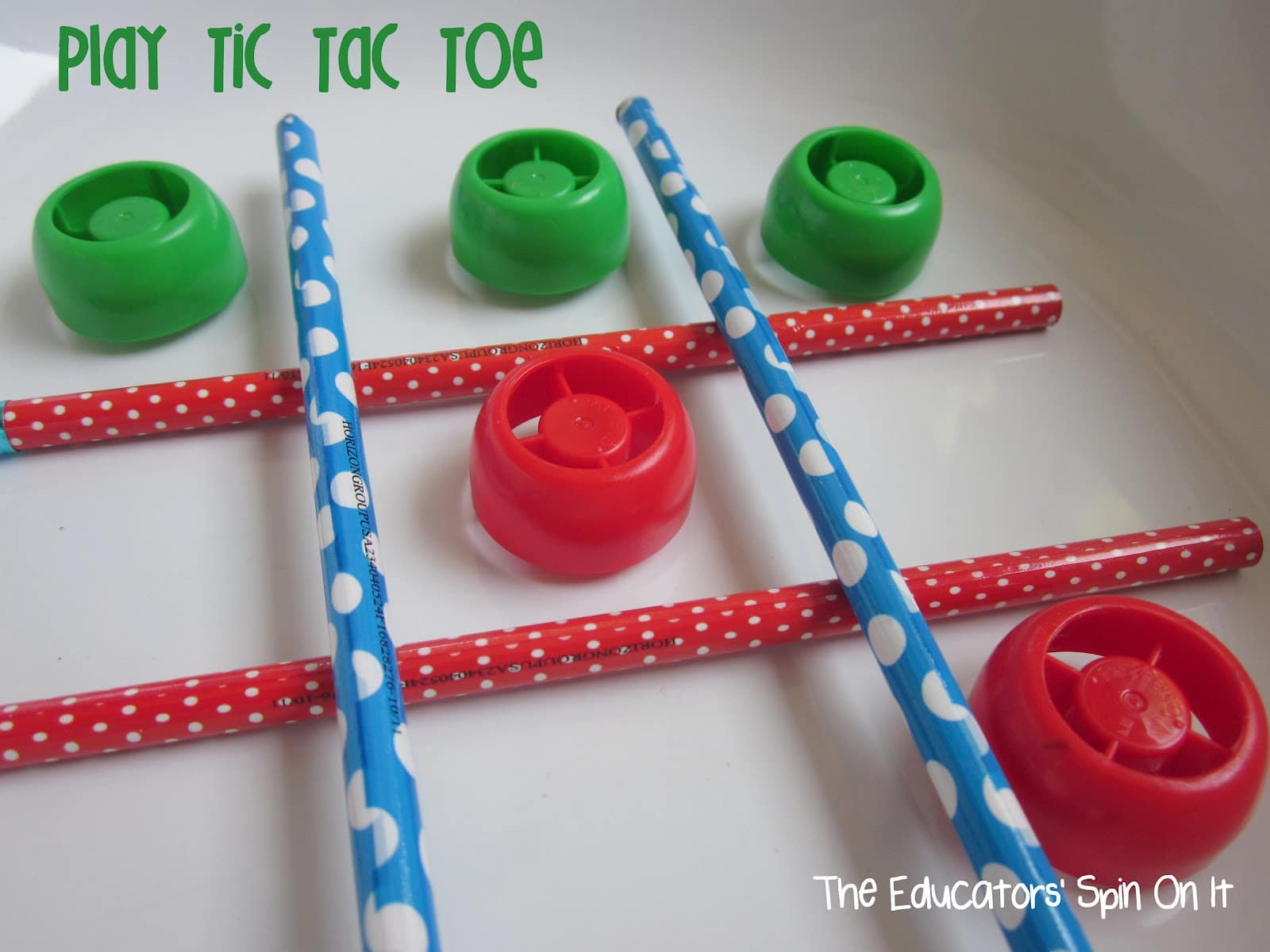 Teaching your child about Recycling
Reuse a large container to keep lids in for your child. It helps to get your child involved with recycling in your home. You'll be surprised how they start to look for reusable lids in everything. When you're all done with the lid, don't forget to RECYCLE it!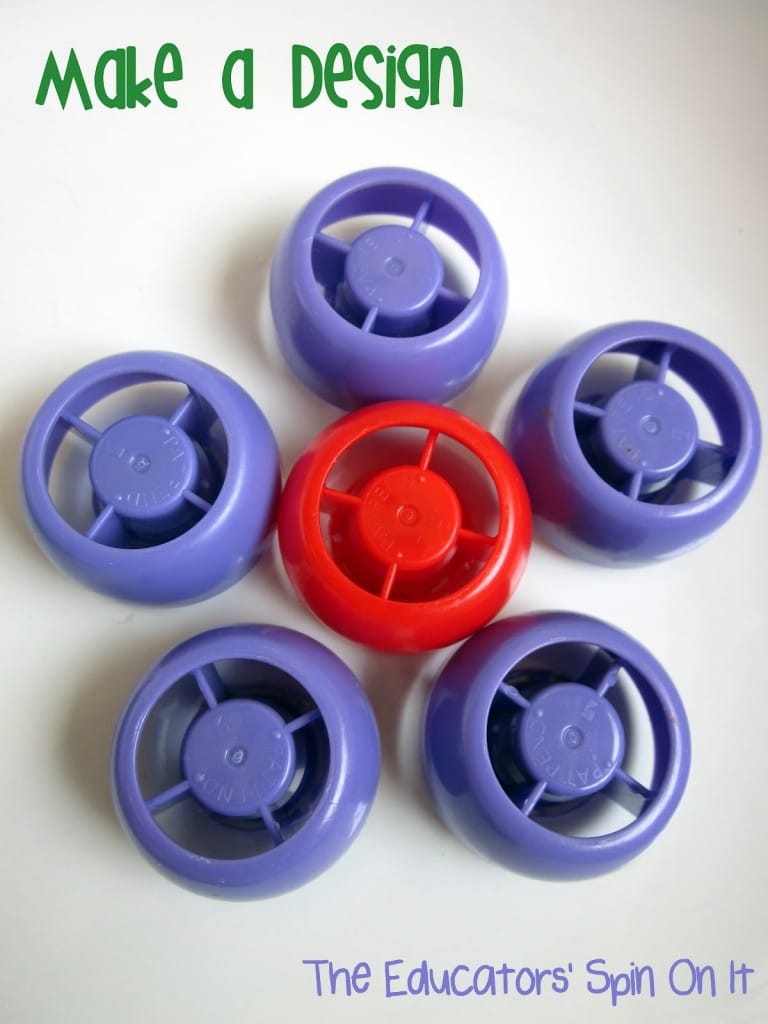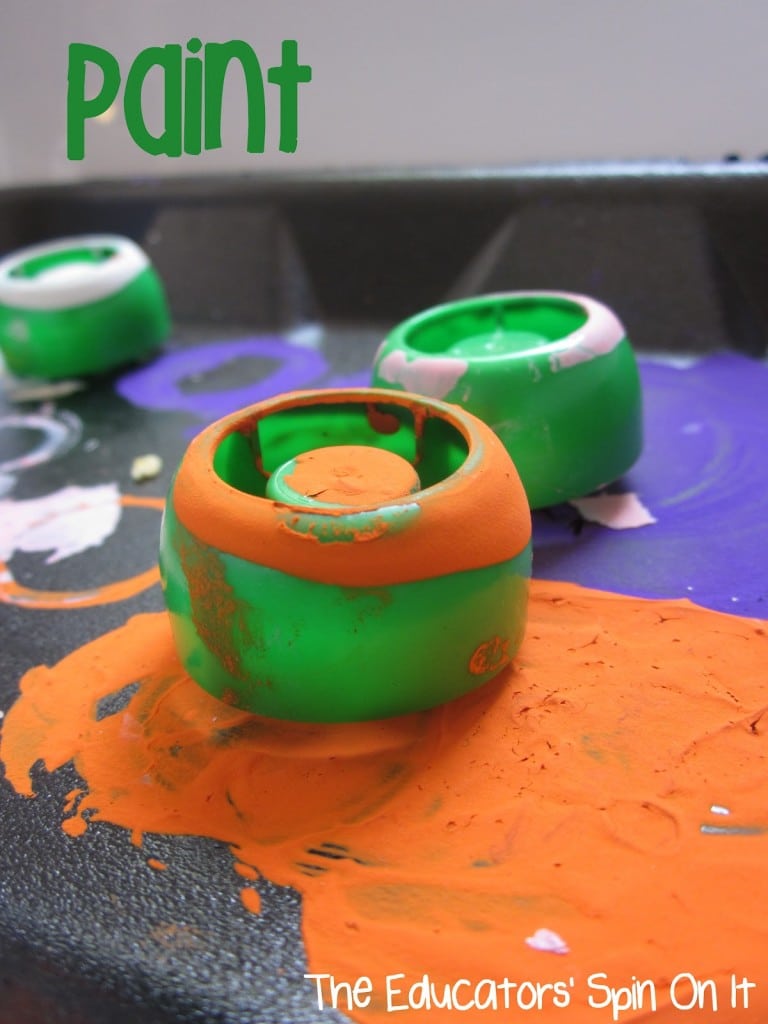 Teaching your Child about the Environment
Reusing items is a great way to teach your child about being environmentally friendly. Check out our Kids in the Garden or our Eco Friendly Pinterest Board Board to be inspired by more ideas.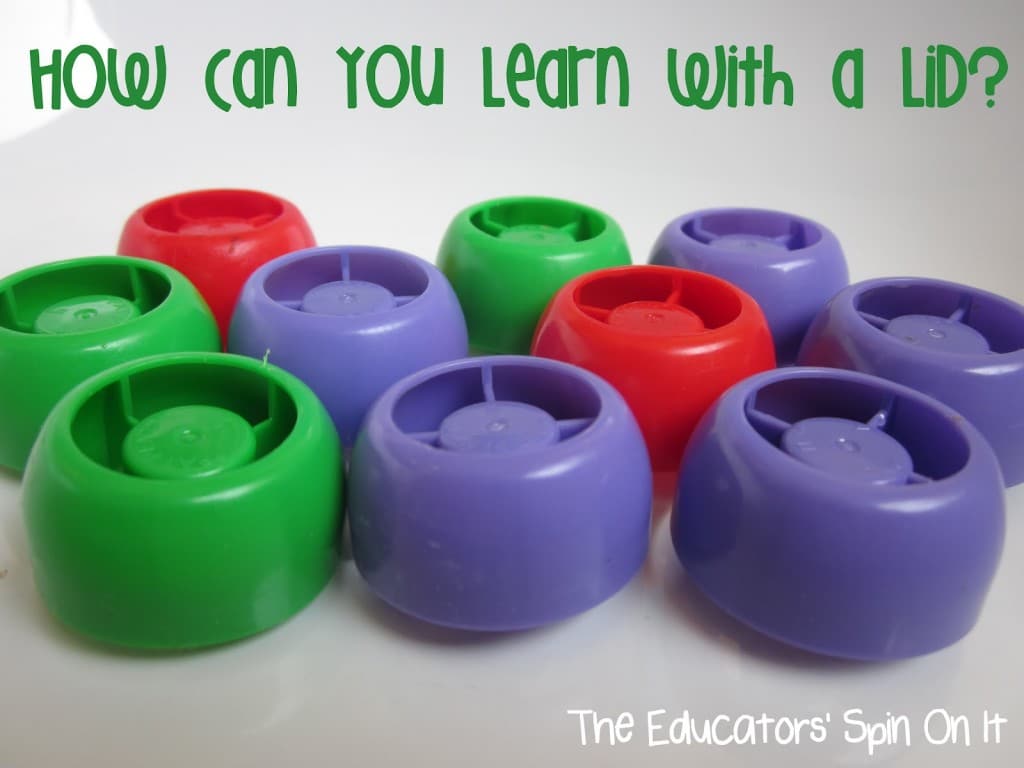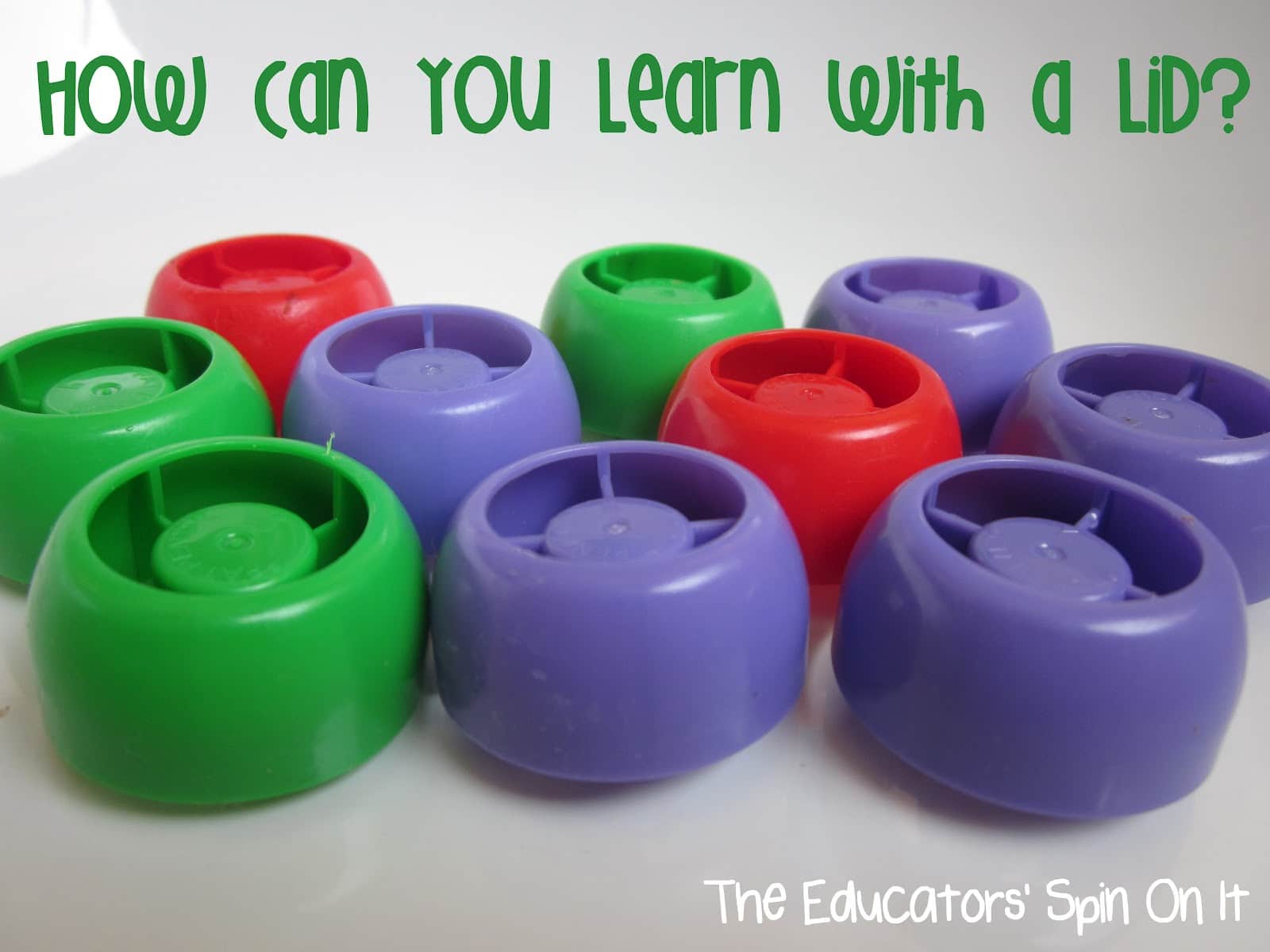 Activities for Kids with Lids
CLICK FOR MORE LID ACTIVITIES FOR KIDS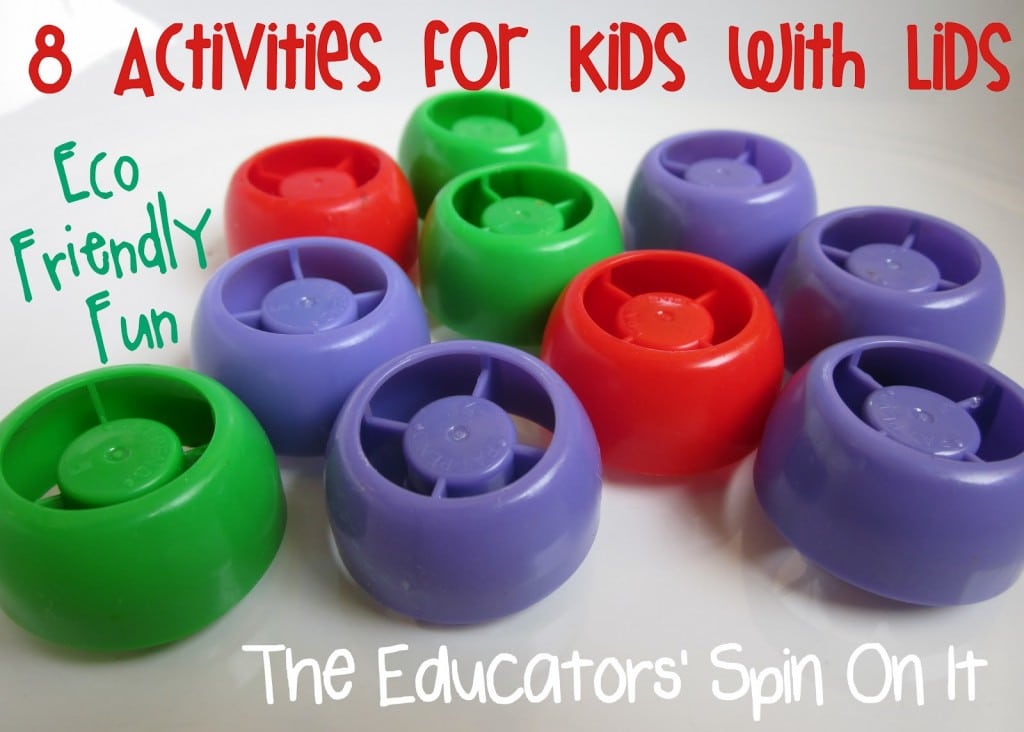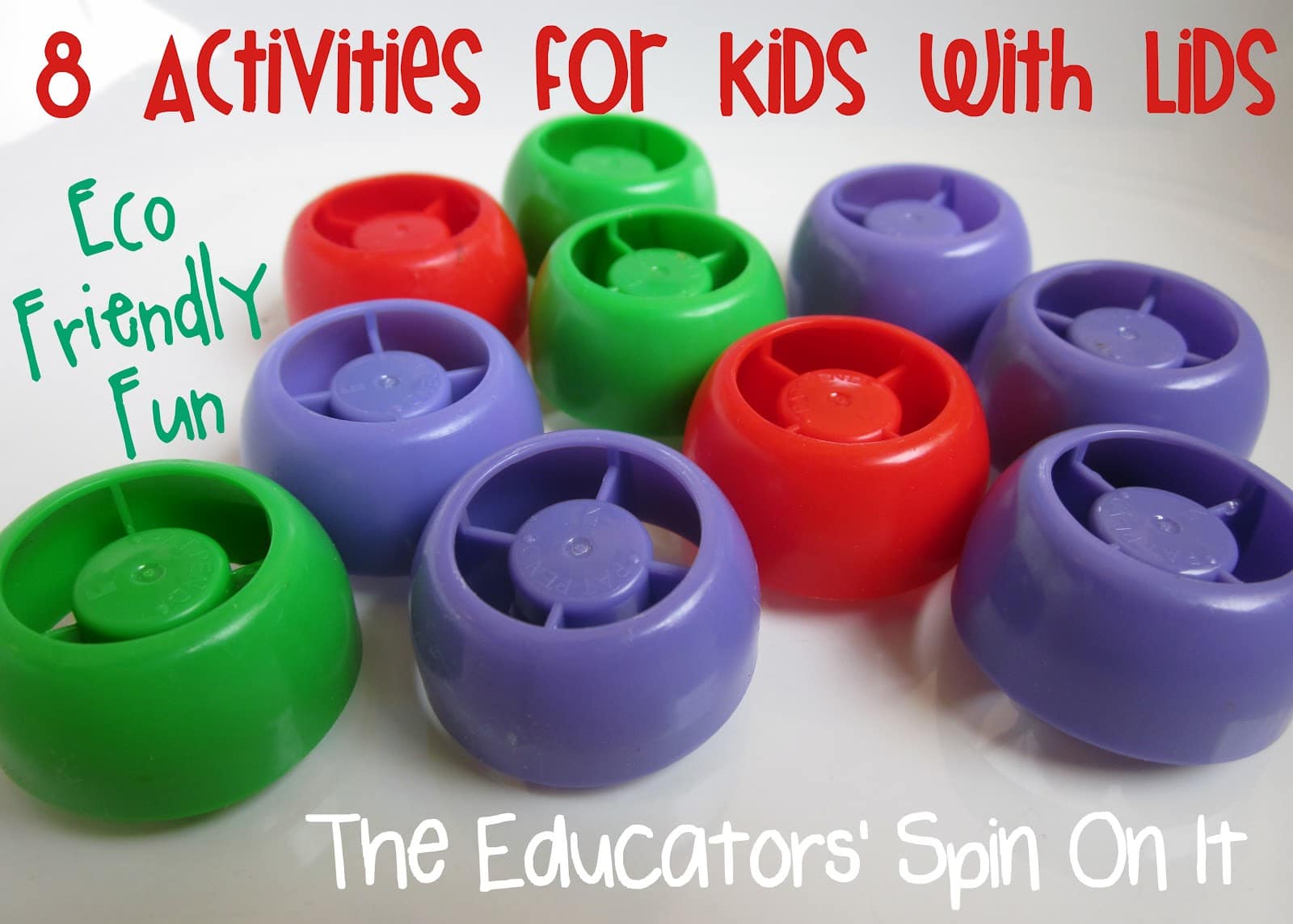 For more ideas visit 25 Activities with Lids
(As with all small items with Children under 3, lids should only be used under direct adult supervision. The rule at our house for older siblings is that items that can fit in a toilet paper tube are choking hazards.)