Did you know that one of our most Popular Posts is 8 Activites for Kids with Lids? There are all sorts of bright colored lids available.  More and more are becoming available on the squeezable pouches for kids too.  They are a great way to get fruit and veggies on the go and off season but you still end up with a plastic item.  What do you do with it?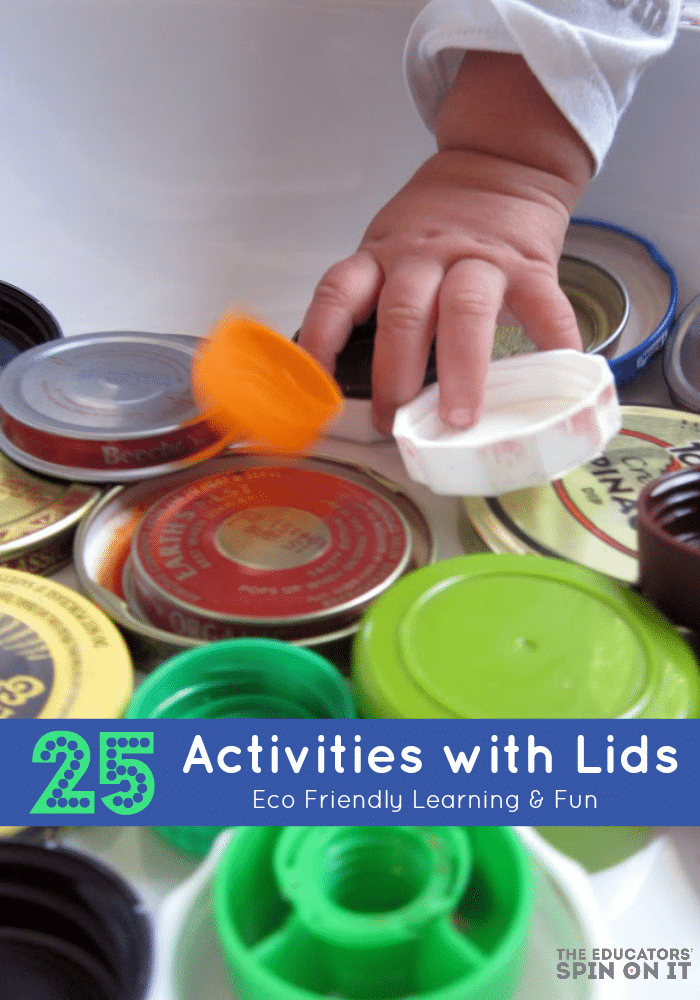 In honor of Earth Day we're sharing 25 Activities with Lids.  Let's see how much fun it can be to REUSE items to create playful games and Learning Activities for our kids.
25 Activities with Lids
BONUS Lid Activities for Kids!  
Activities for Kids with Lids from The Educators' Spin On It