It's time for Busy Bag of the Month!  This month we've been having fun with Turkeys.  Plus our new favorite toy to play with is LEGOS.  So I decided it might be fun to combine the two to see what kind of fun things we could do together with them.

We created turkey feathers from the LEGOS or any smaller object in the house.  Why? Because it works on Fine Motor Skills, One to One Correspondence, Visual Discrimination, Patterning and More ! Plus it's so easy to make.  Grab a some paper and let's create our own turkey's.  I just cut some paper for the outline to put the objects to work on those specific skills.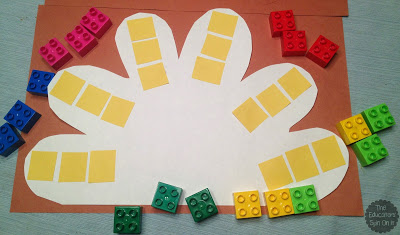 Once you create a turkey together you can find smaller objects to use around the house to create the turkey's feathers.  We chose LEGOS but truthfully the fun of this projects is that you can make a design with anything that you have a handful off.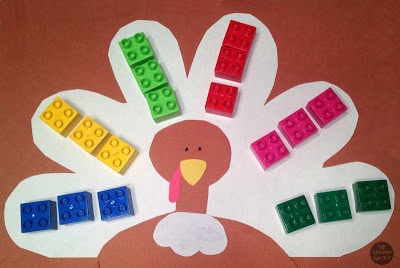 Encourage your child to sort the feathers by colors and even encourage them to create a few patterns designs with their LEGOS.
We also used our Food Pouch Lids to make this game different.  Take a moment to explore our other Lid Activities, they are so much fun to use. Christmas Tree Fun,  Caterpillar Math , 8 Activities with Lids, Color Words with Lids , Letter Bugs with Lids.
What will you use to decorate your turkey with?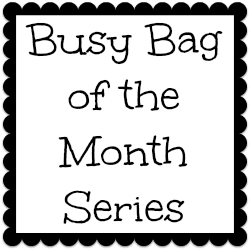 Busy Bag of the Month is Hosted by
Save your lids for Christmas Too!