We're learning color words with a heart theme! Here are several activities that will encourage your child to learn how to spell color words, even in a new language. A fun activity for Valentine's Day or anything time of year.
During the week we worked on our Paper Bag Book About Colors which inspired several Heart Activities for Valentine's Day. There are many activities that incorporate color which made it easy to sort the colors onto each page of the color book. Hope our activities can inspire you for your own Heart Fun with your child.
Heart Themed Color Word Activities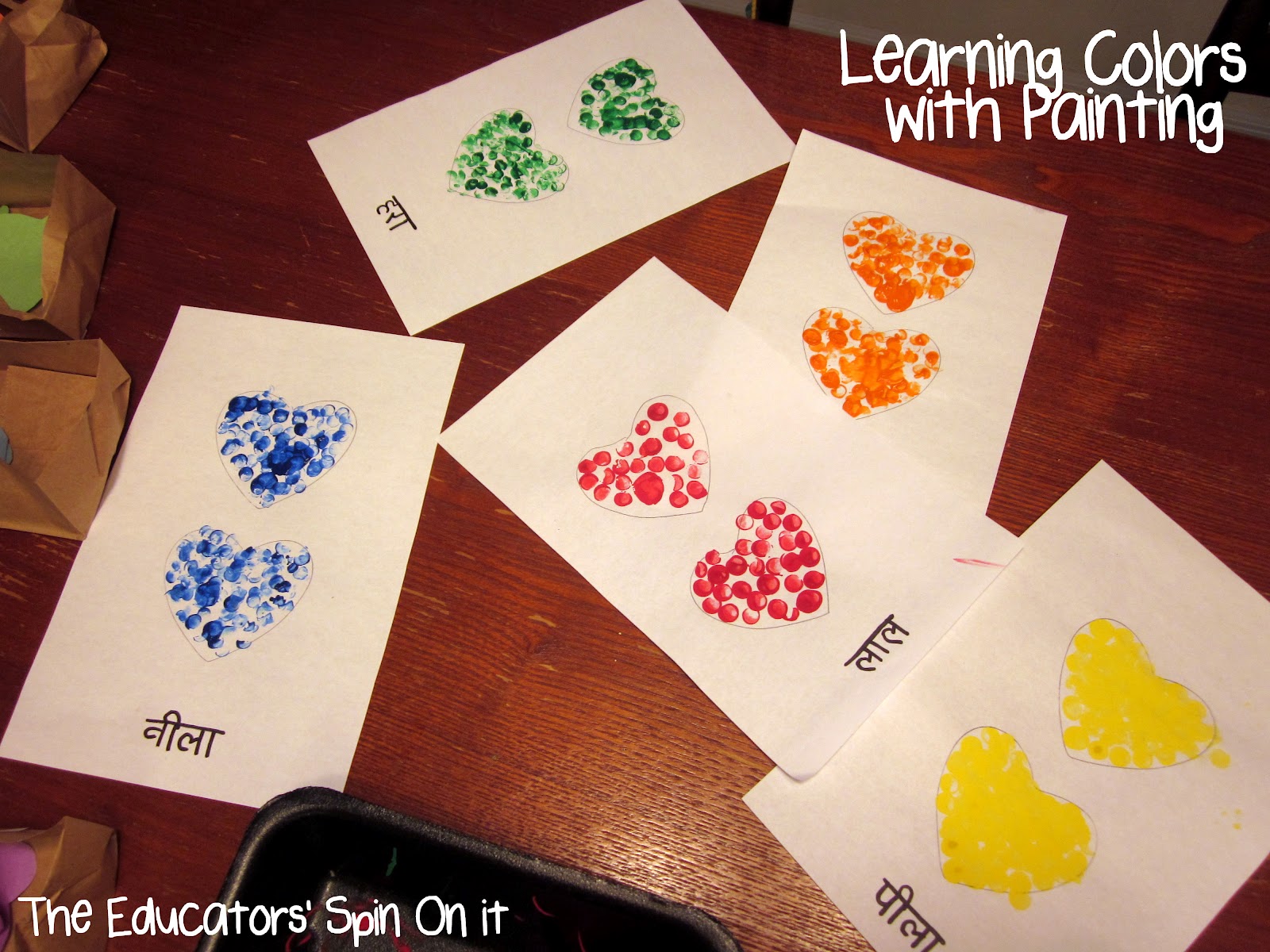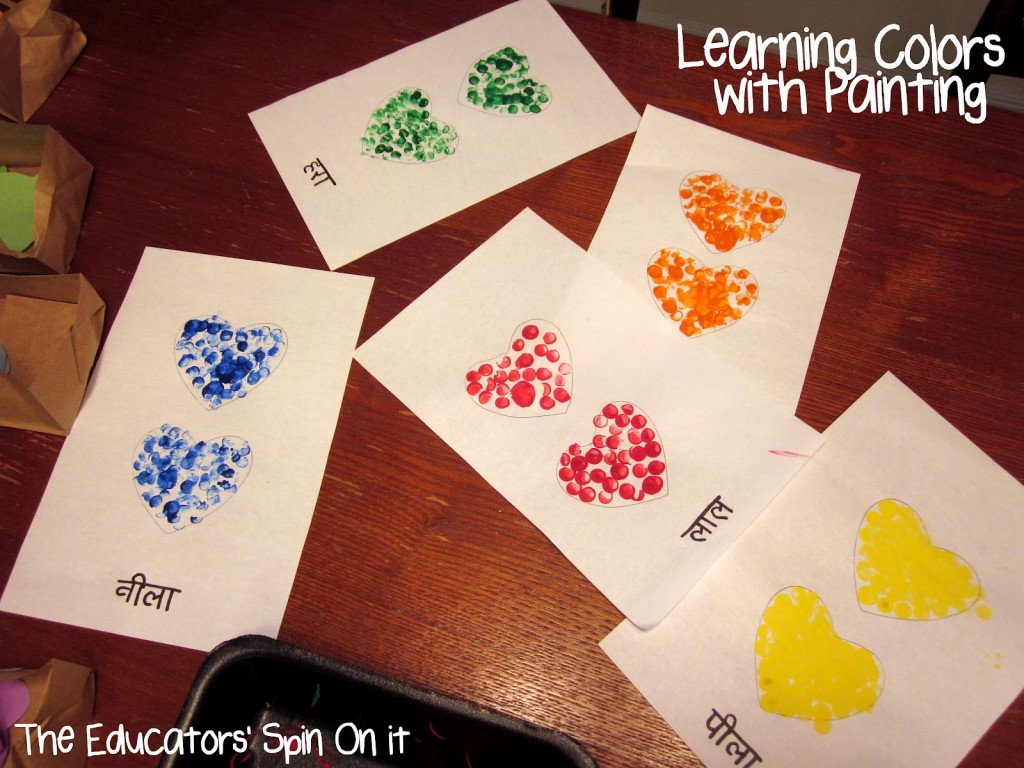 Want to make your own Paper Bag Book?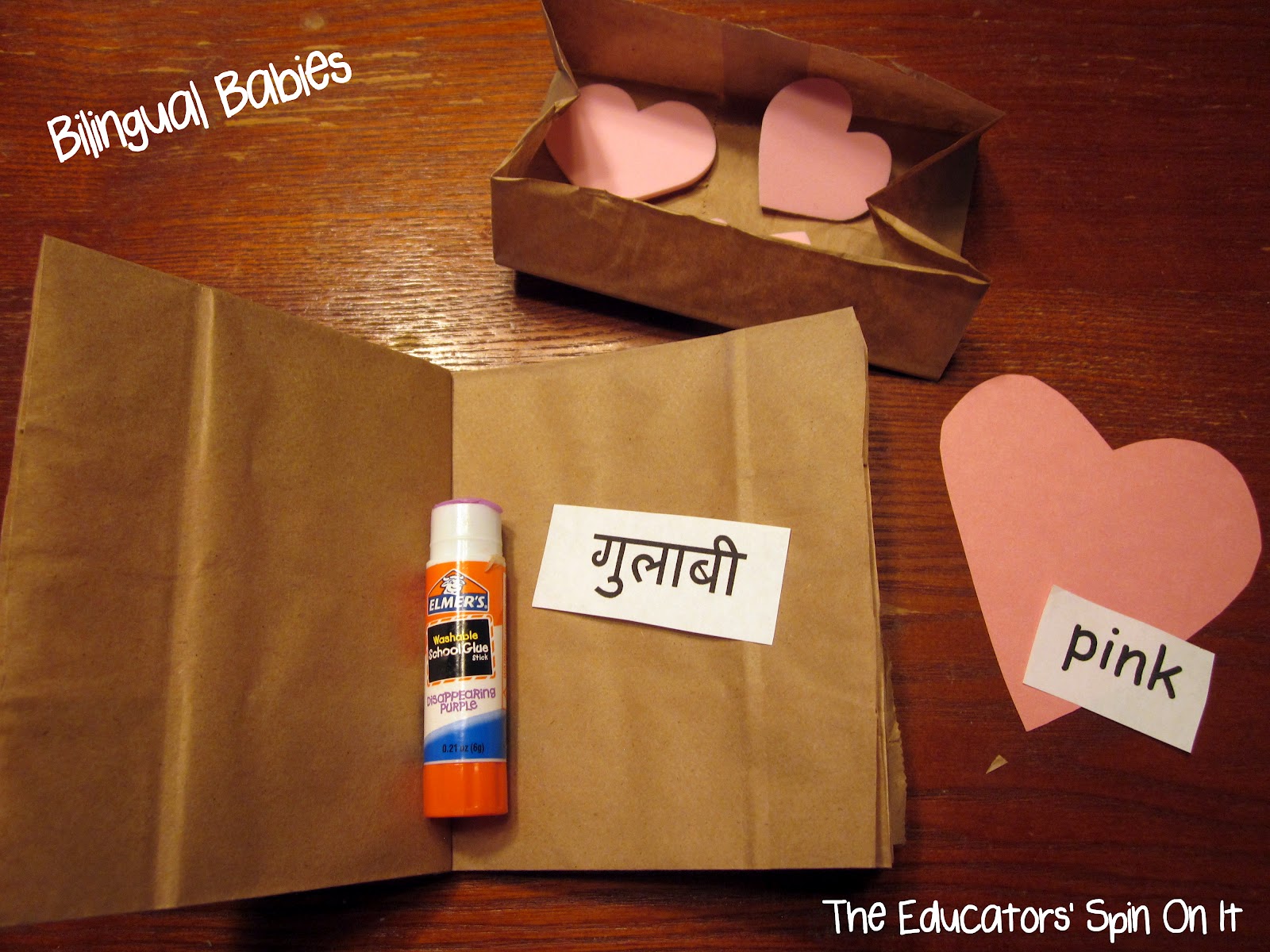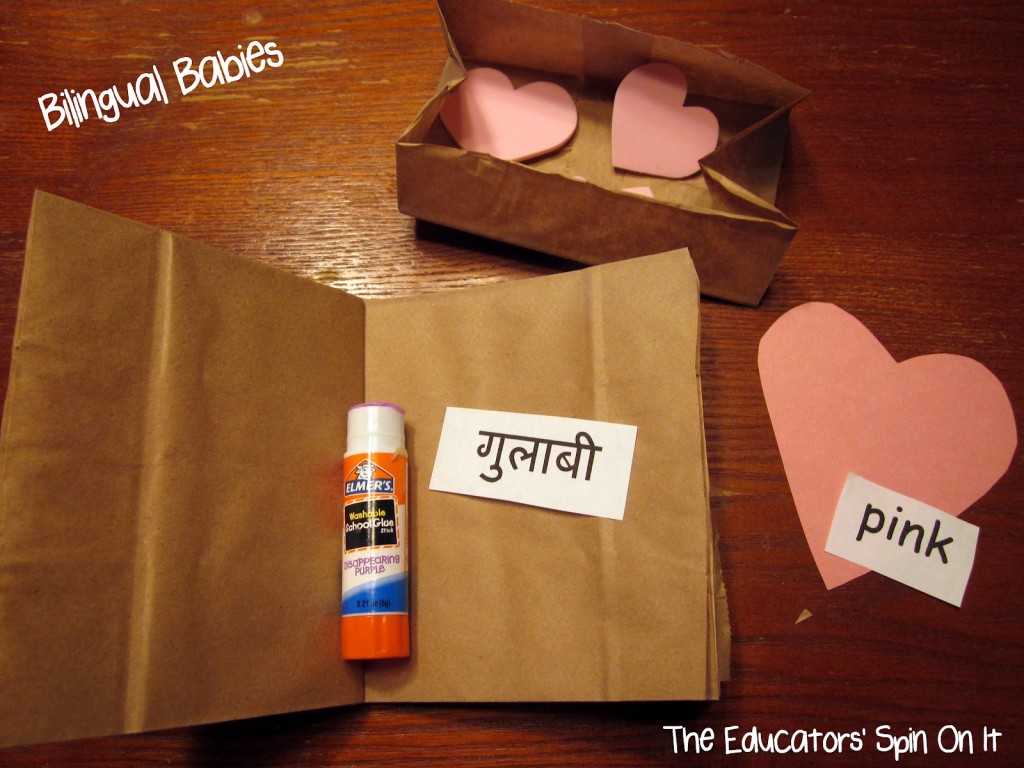 Click for this Tutorial for Bilingual Babies: Learning Colors through Valentines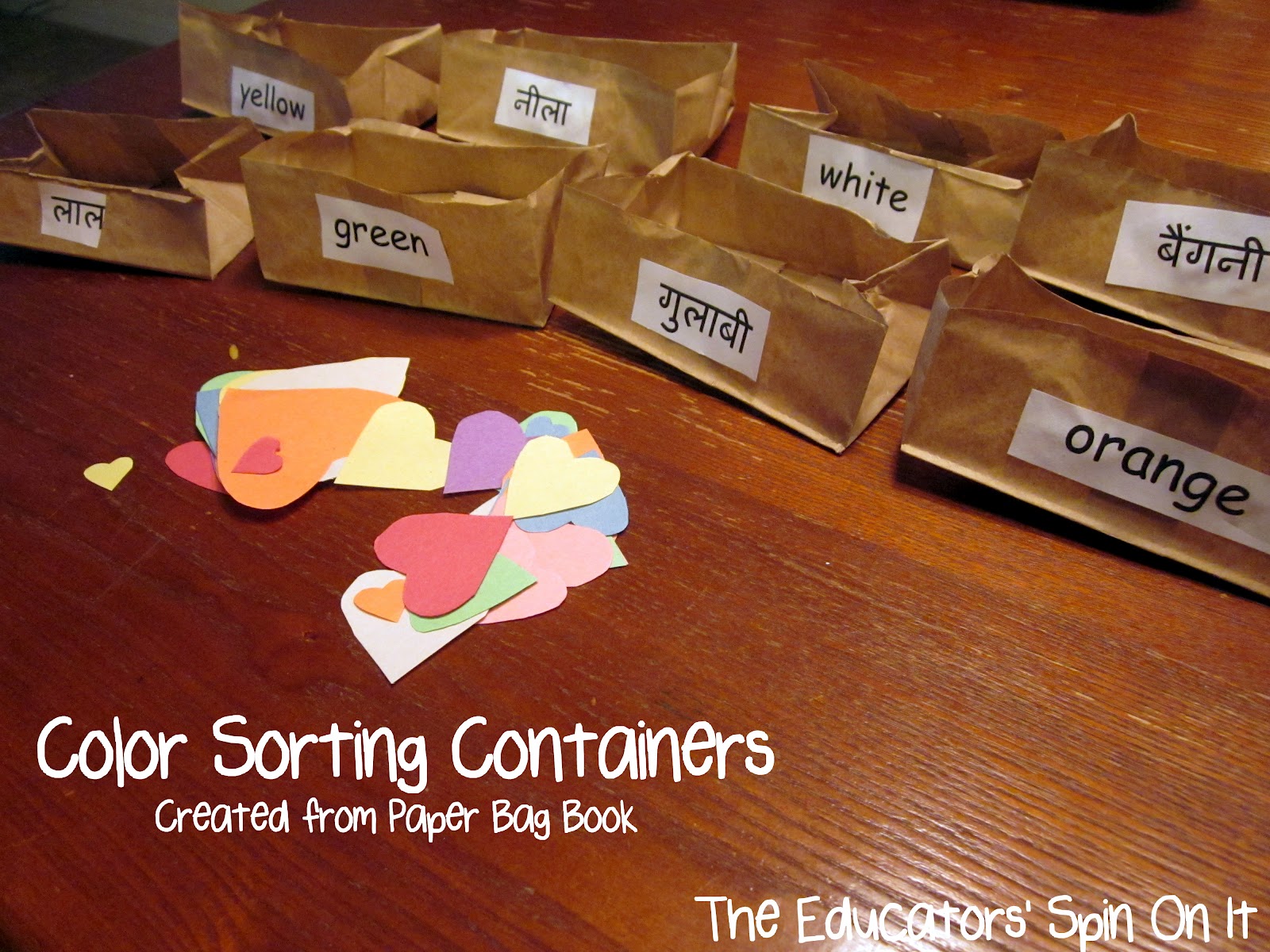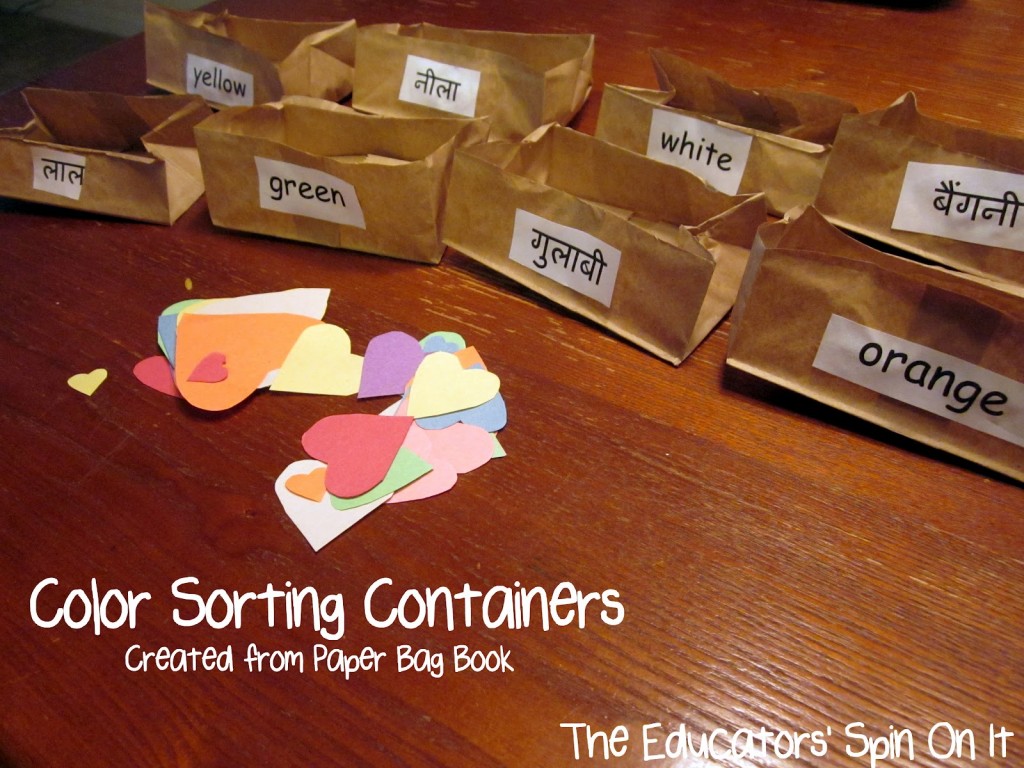 With the remaining pieces from the paper bag book, we created and labeled sorting containers for our colors.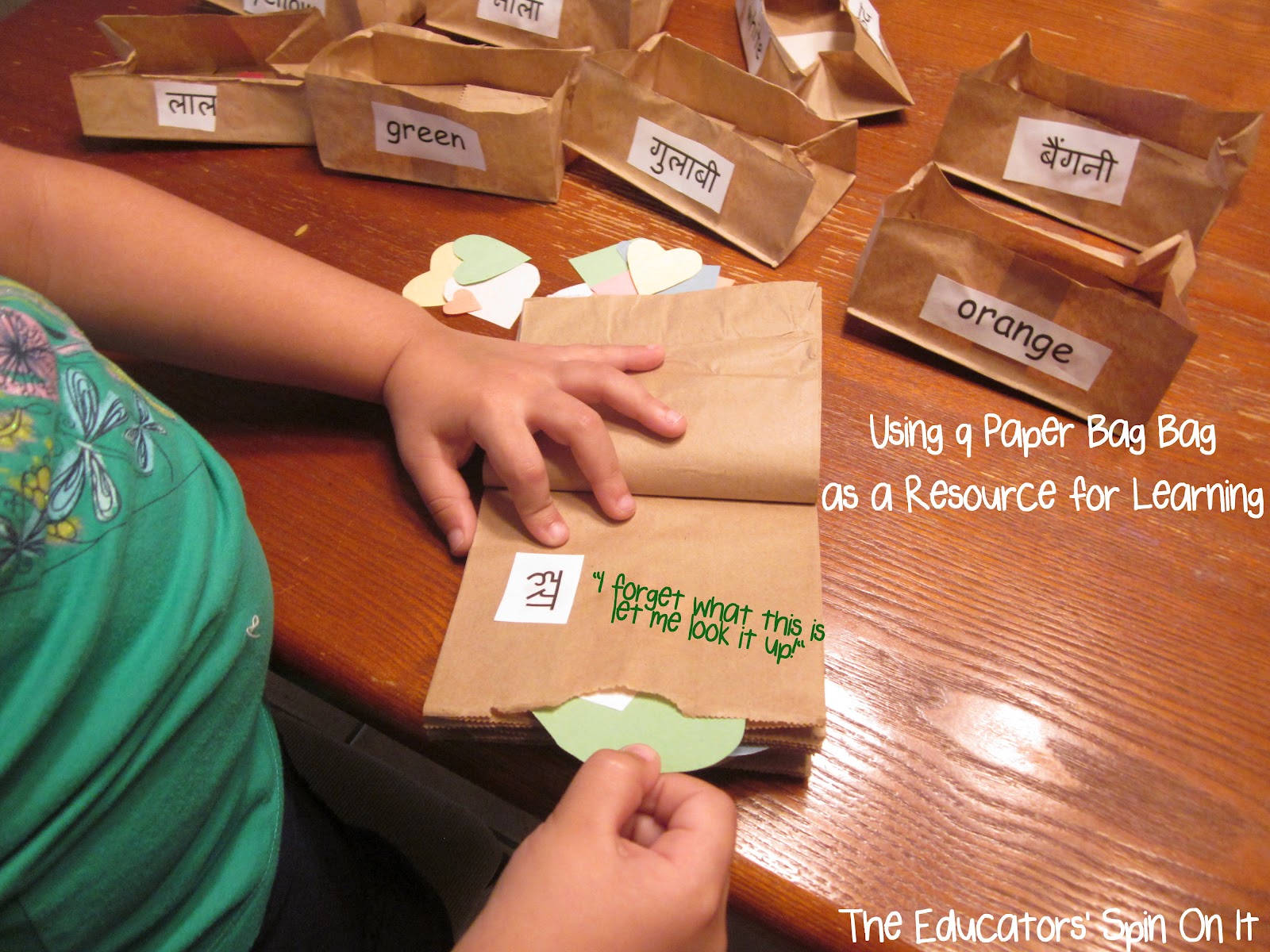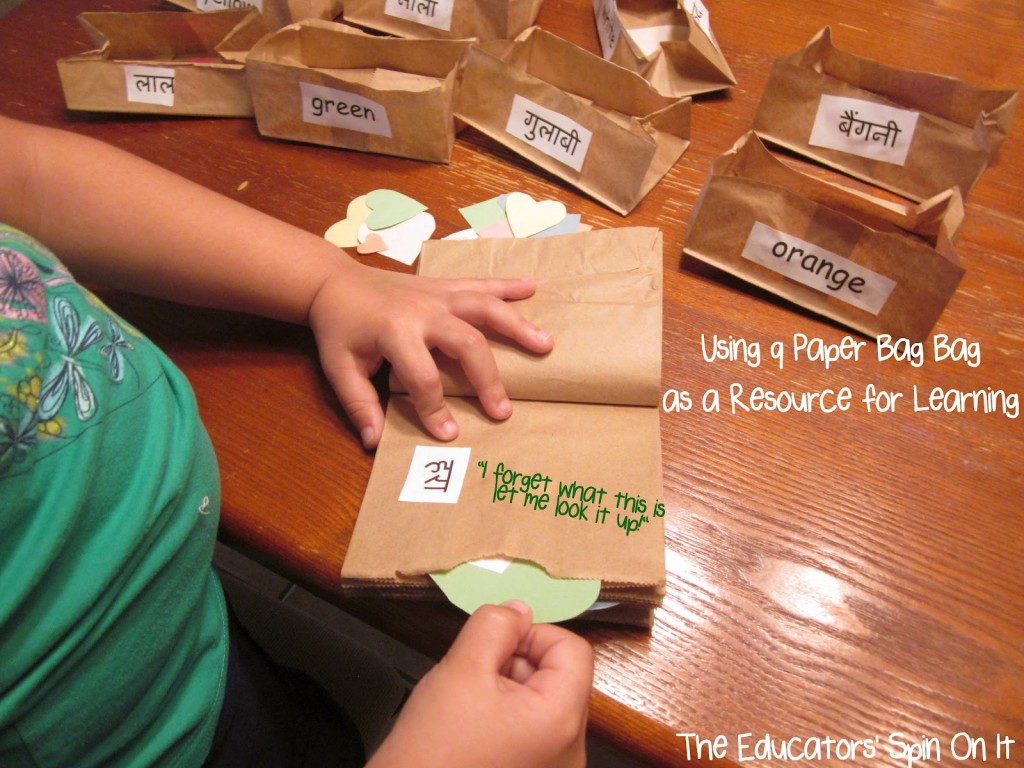 As she was sorting we would do half with English and Half with Hindi and if she couldn't remember she would use her Paper Bag Book to look it up. We also practiced writing the Color word into the book as we did each activity.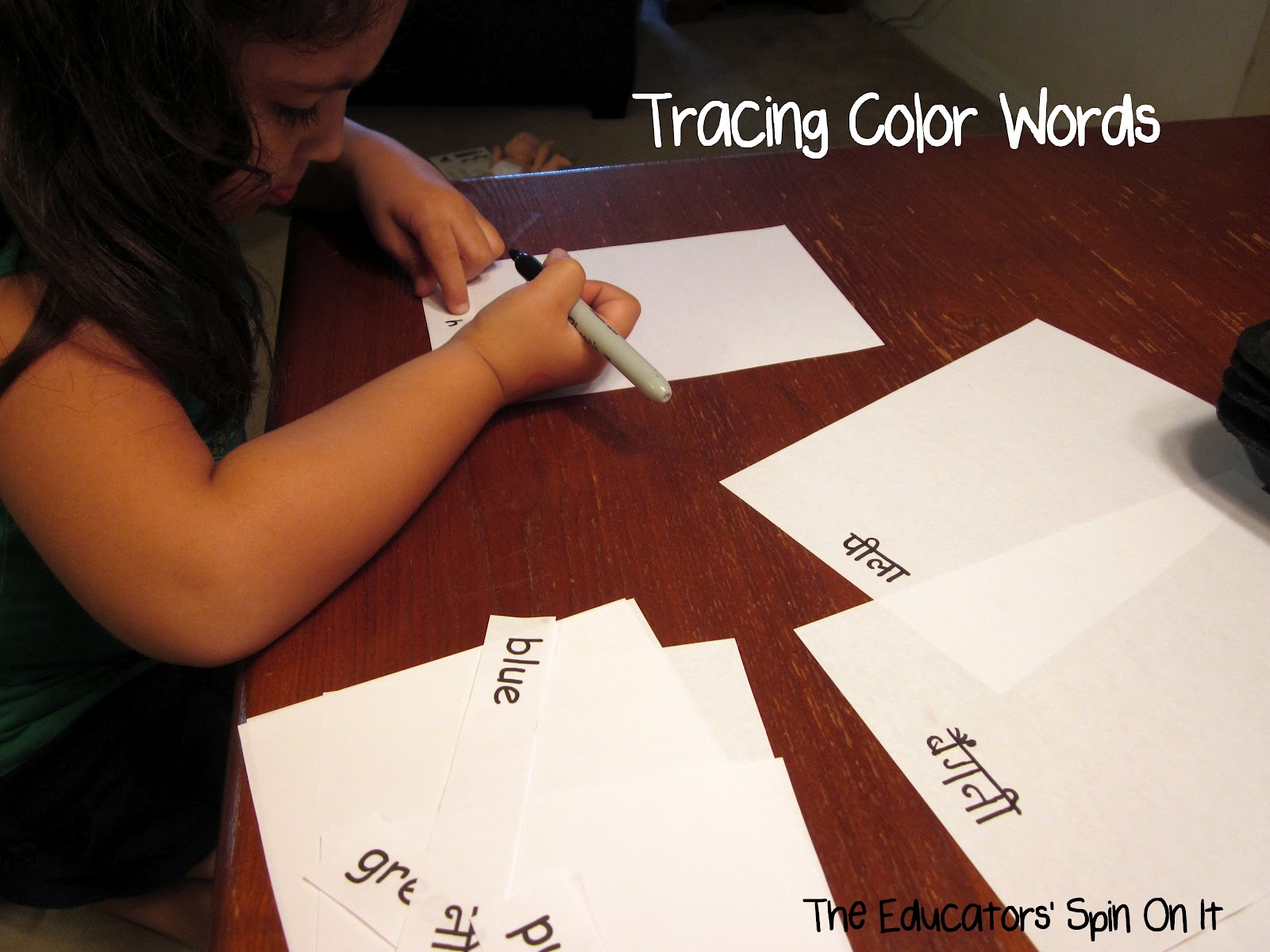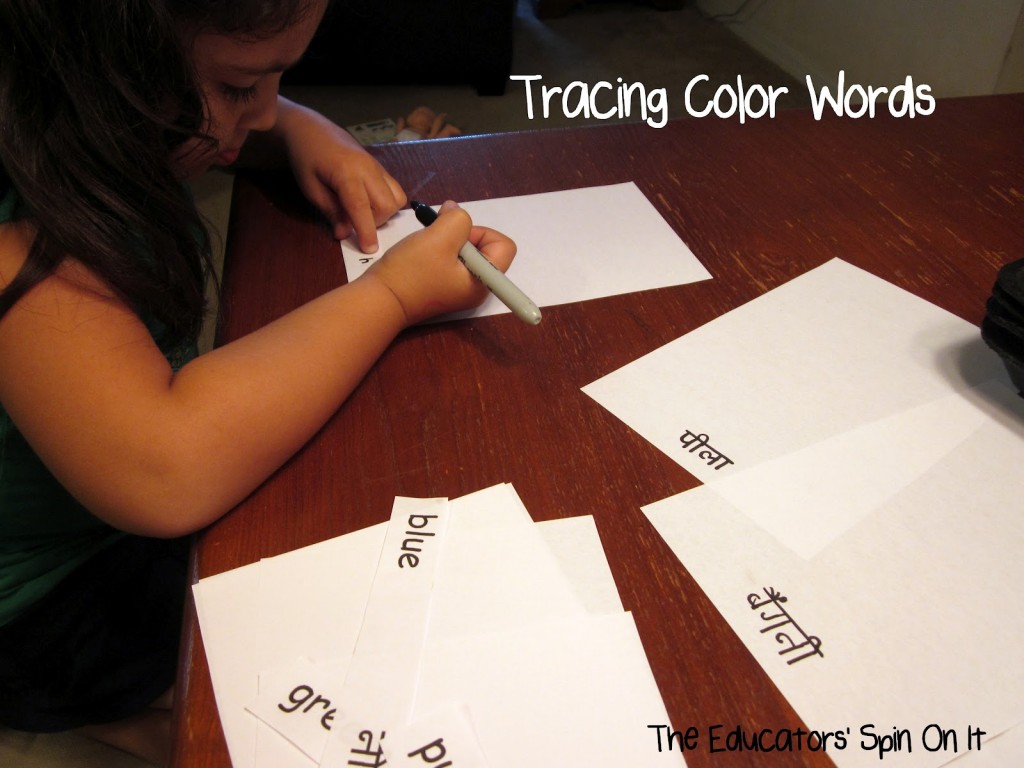 She traced color words and hearts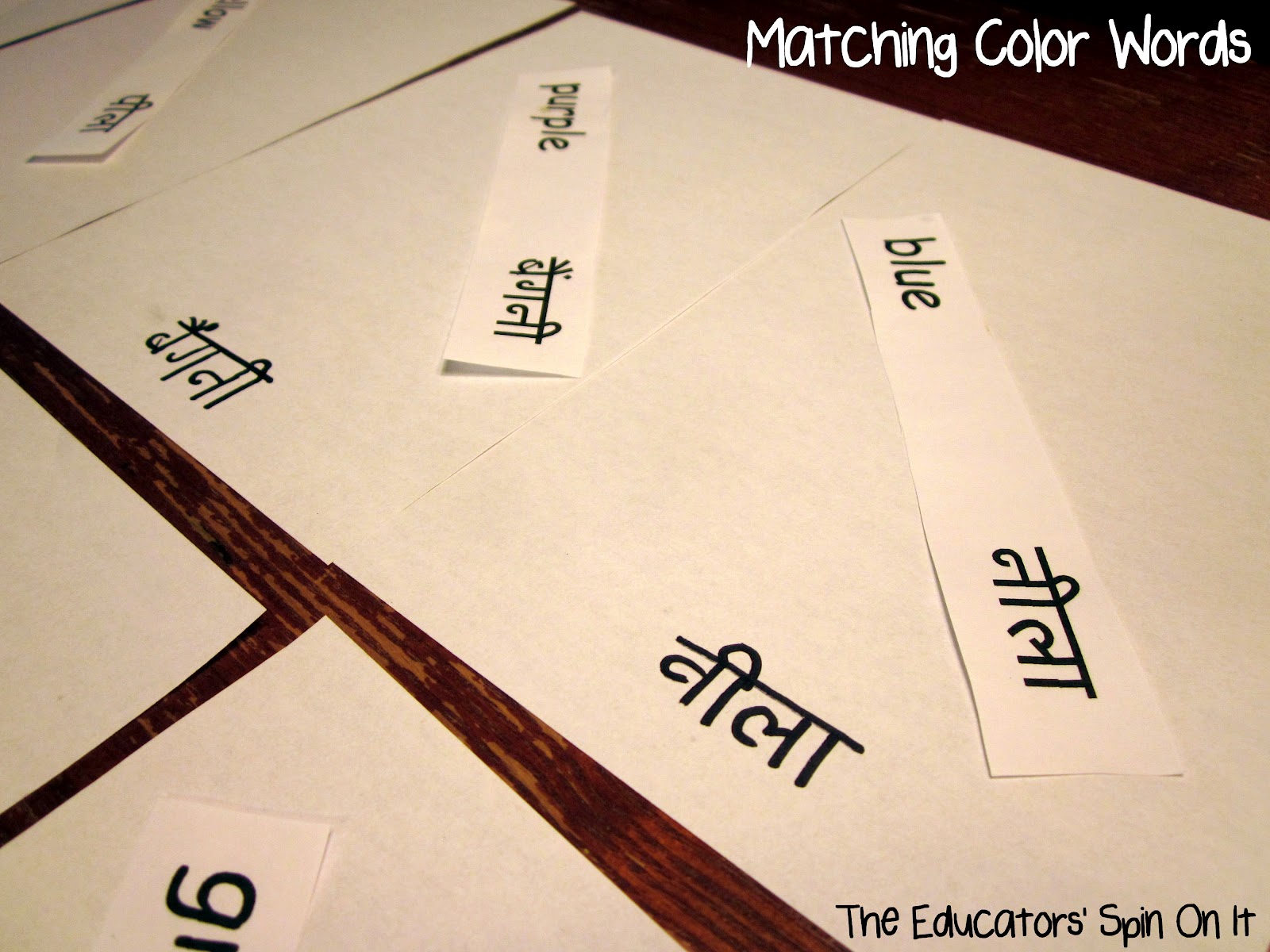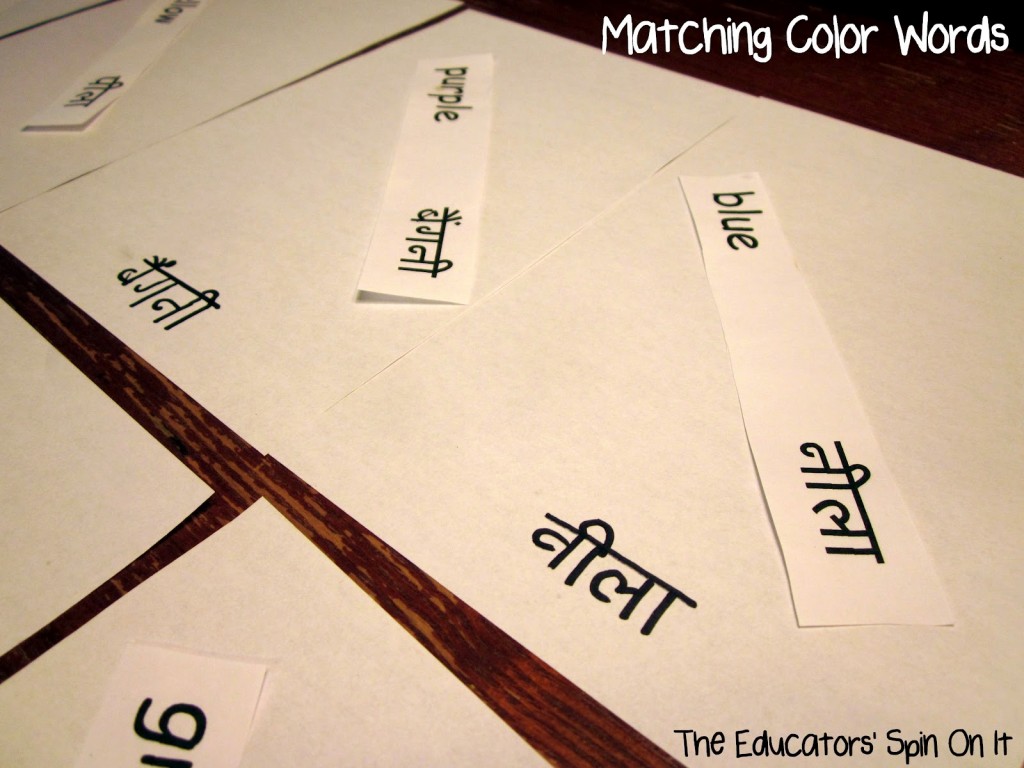 Then she matched the traced words to the color words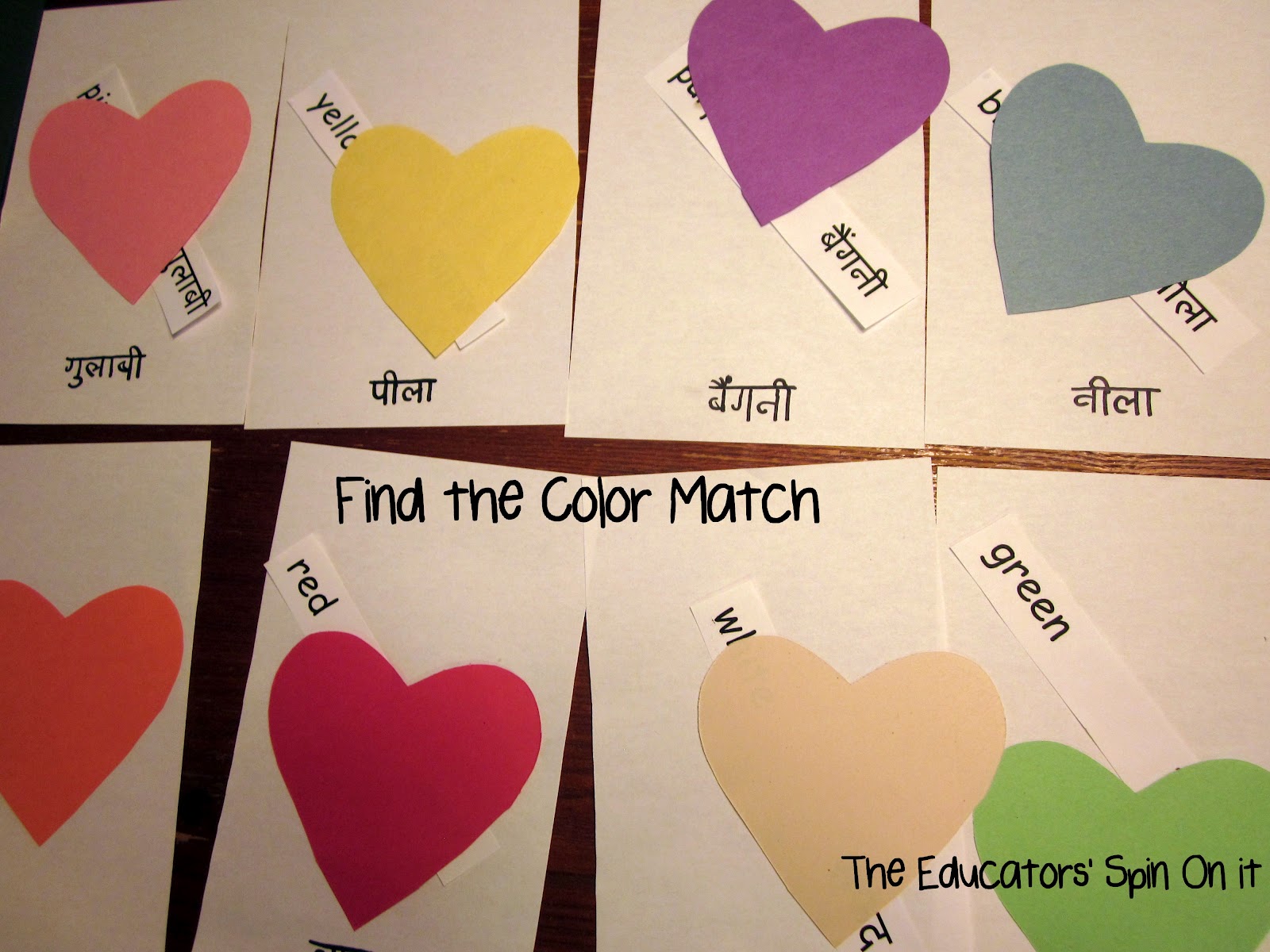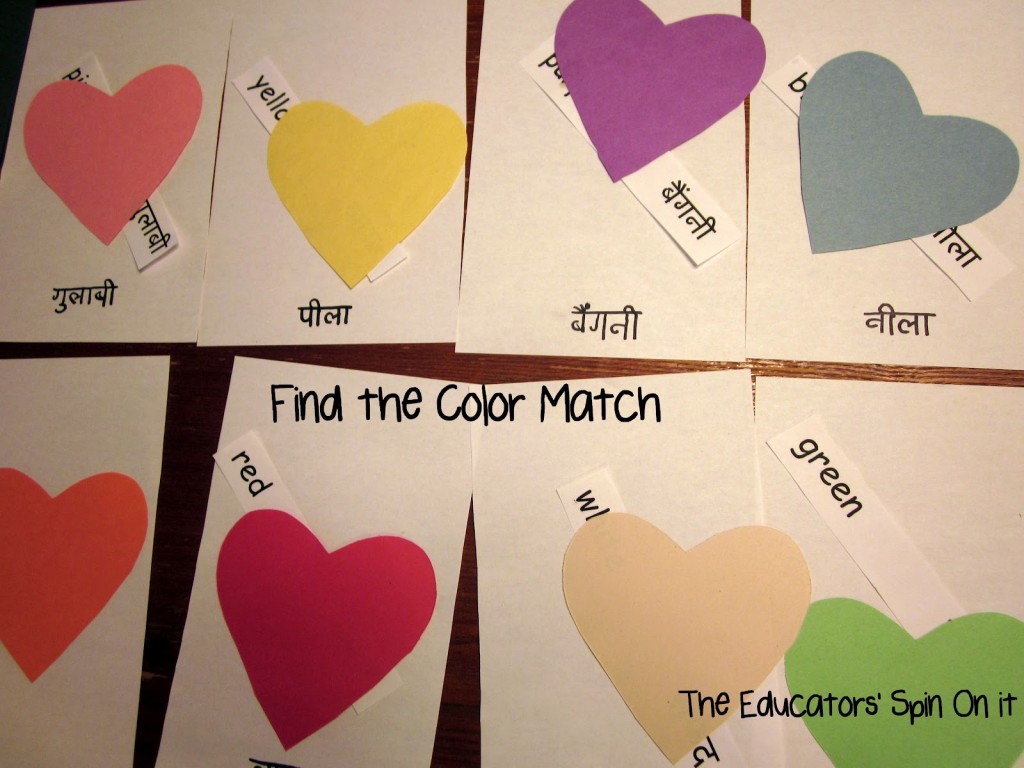 Then we matched up the hearts to the color words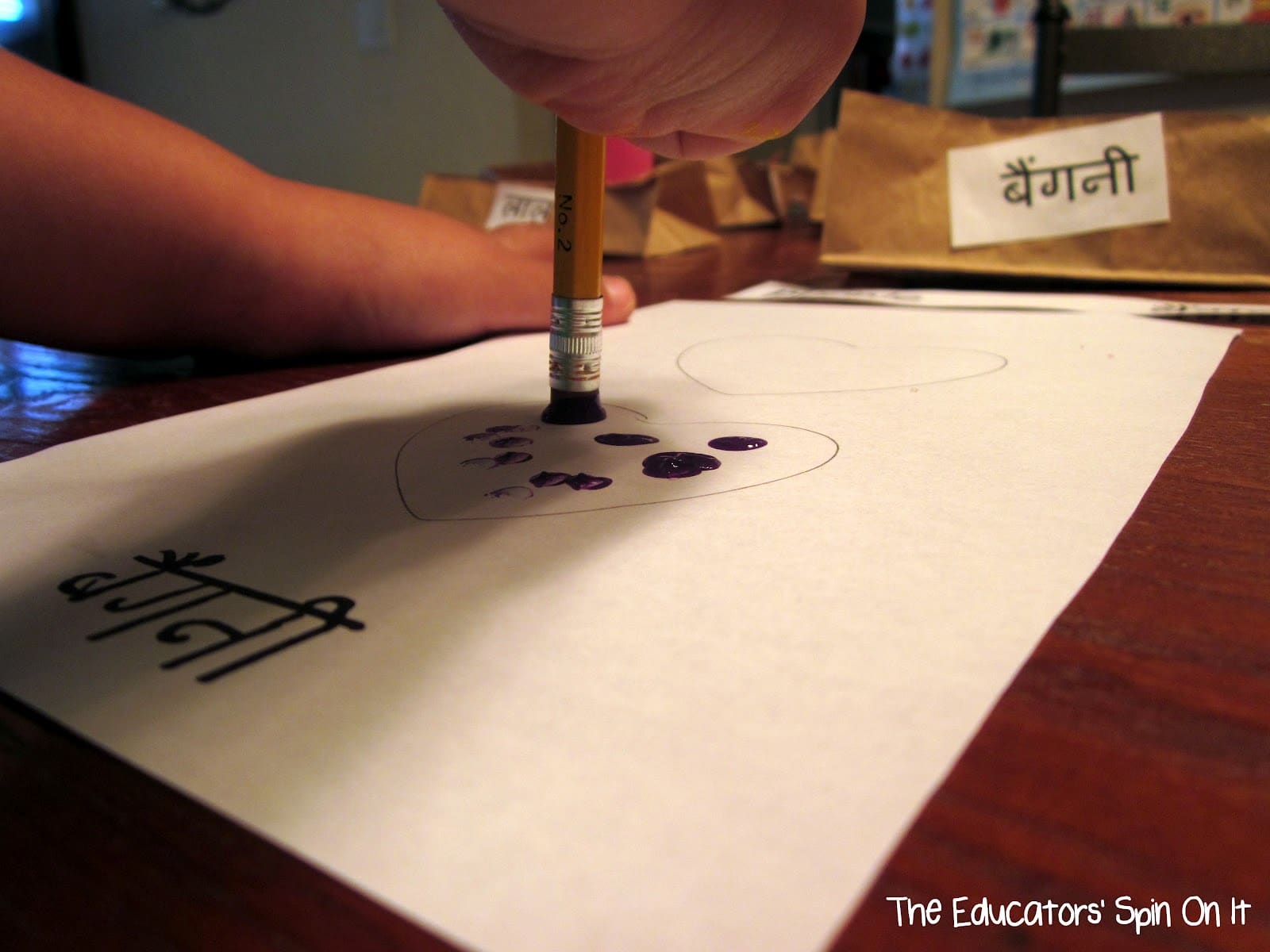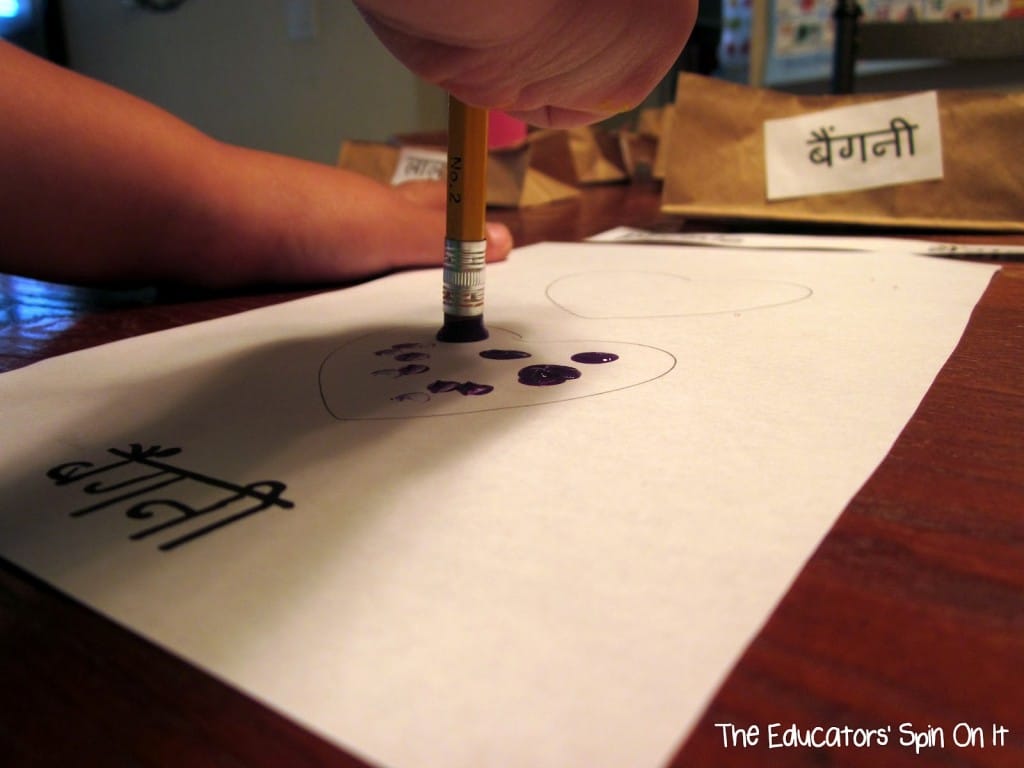 After tracing, matching and sorting it was time to start Dot Painting Hearts using each color. As my daughter stamped she sung a little tune of the color she was using. The more learning methods you can use while learning to make a bigger impression on the brain. Dot Painting provided my daughter with bodily-kinesthetic, language, and musical learning opportunities.
Howard Gardner refers to multiple intelligences as tools to use in teaching and learning. For more information on Learning Modalities.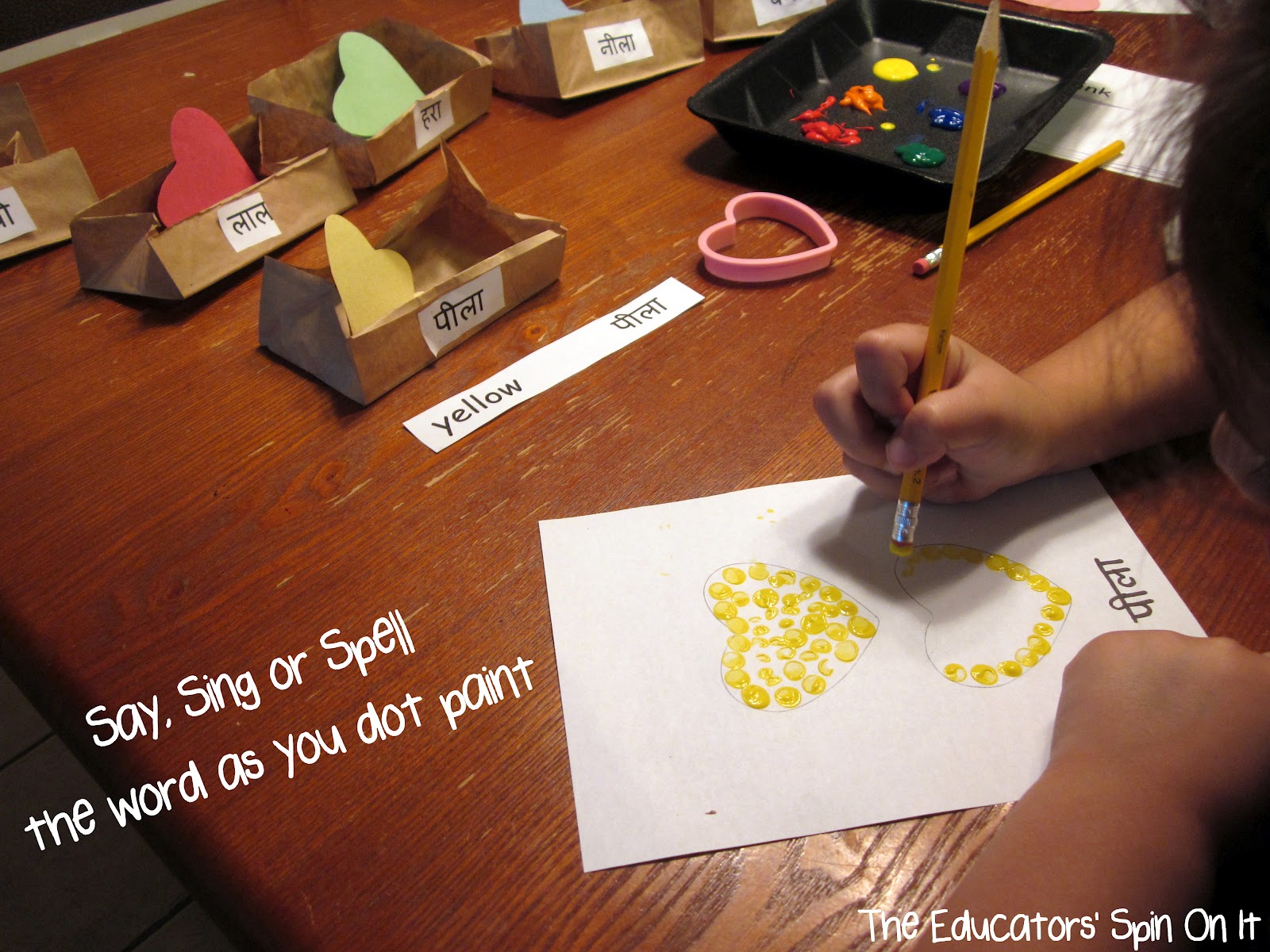 We created heart letters so that we could spell out each color word in both Hindi and English. You can easily do this with any language and any concept!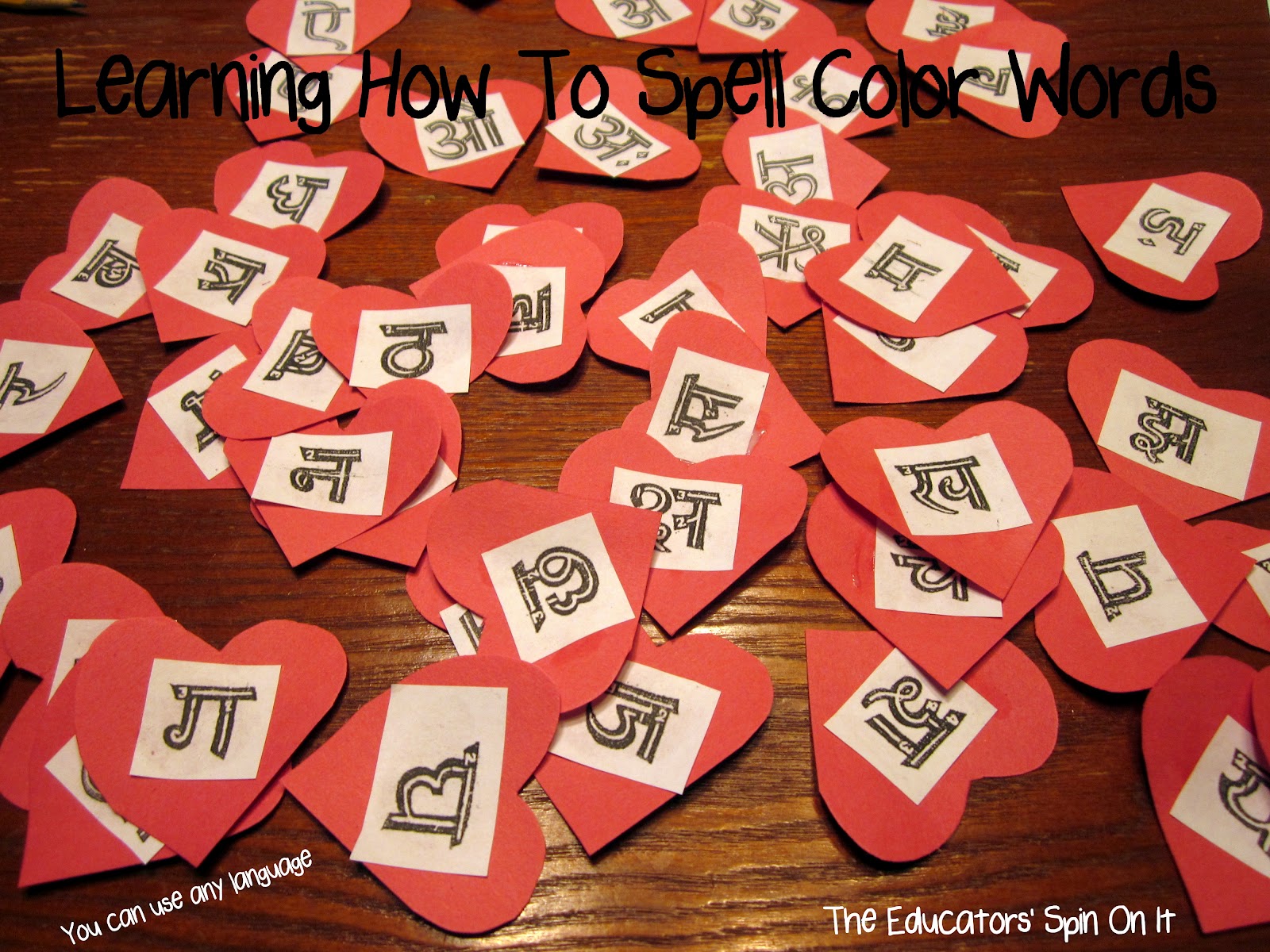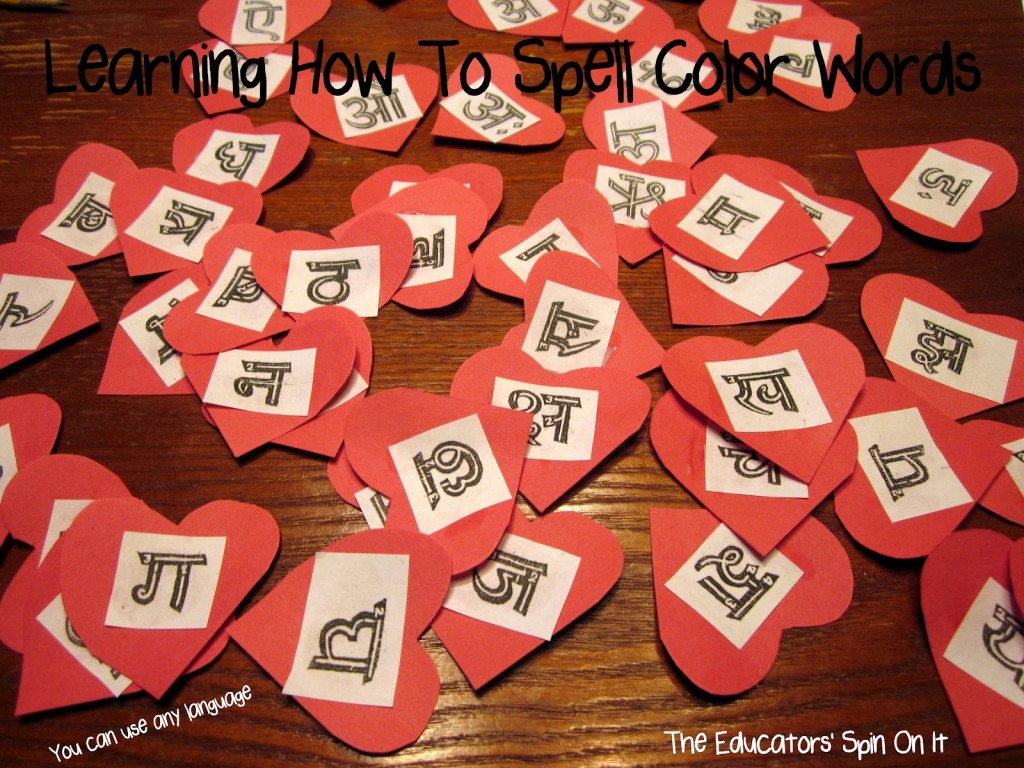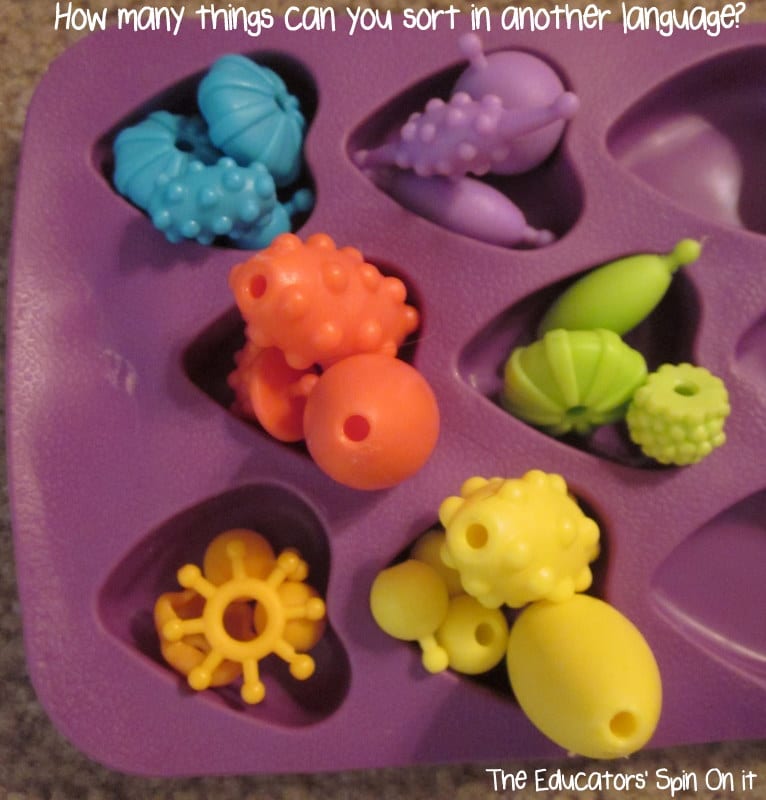 Here are a few more Valentine's Projects we worked on this week.
Sponge Painting with Hearts
Handprint Valentine
Marshmallow Cake Pops for friends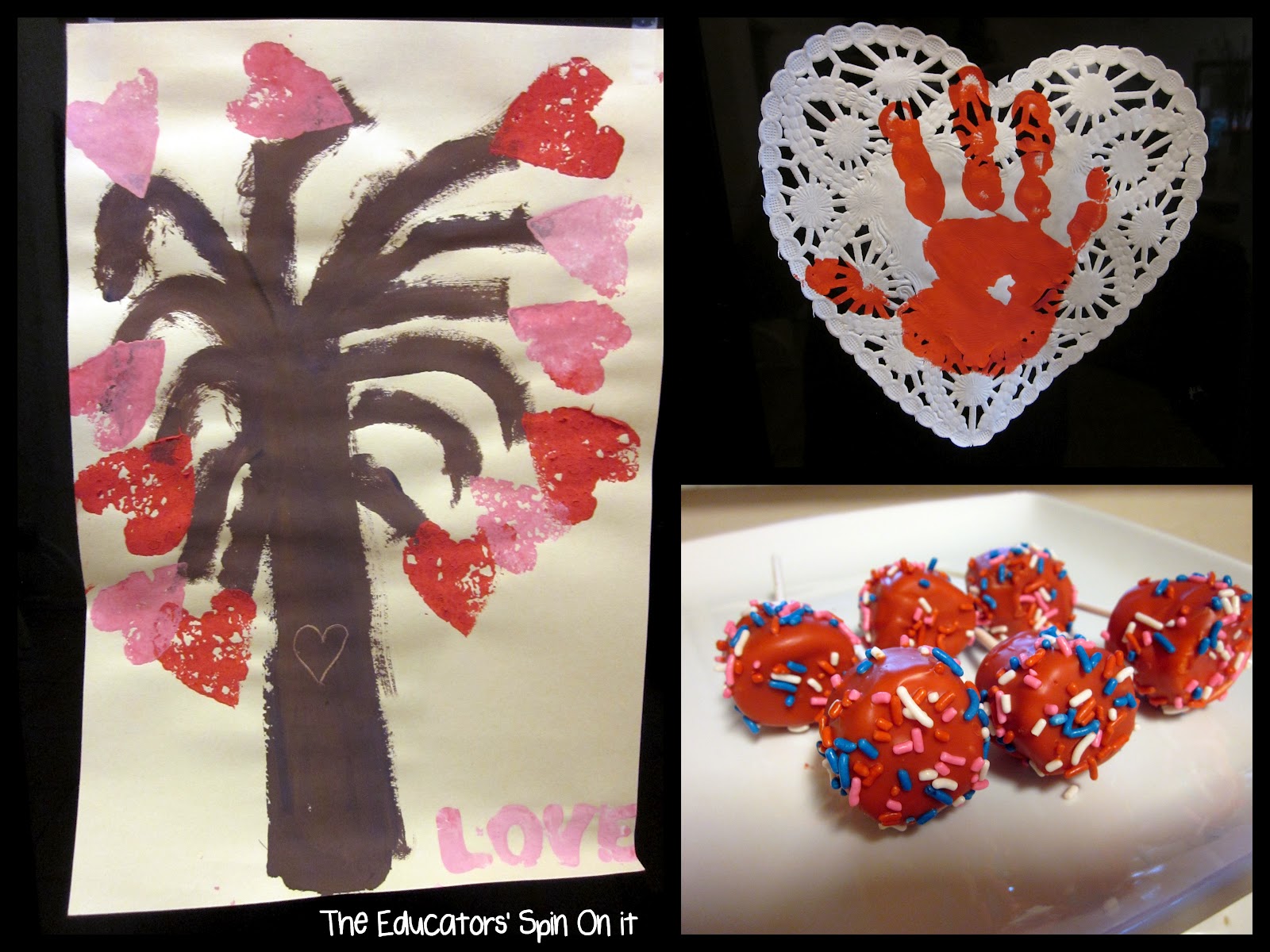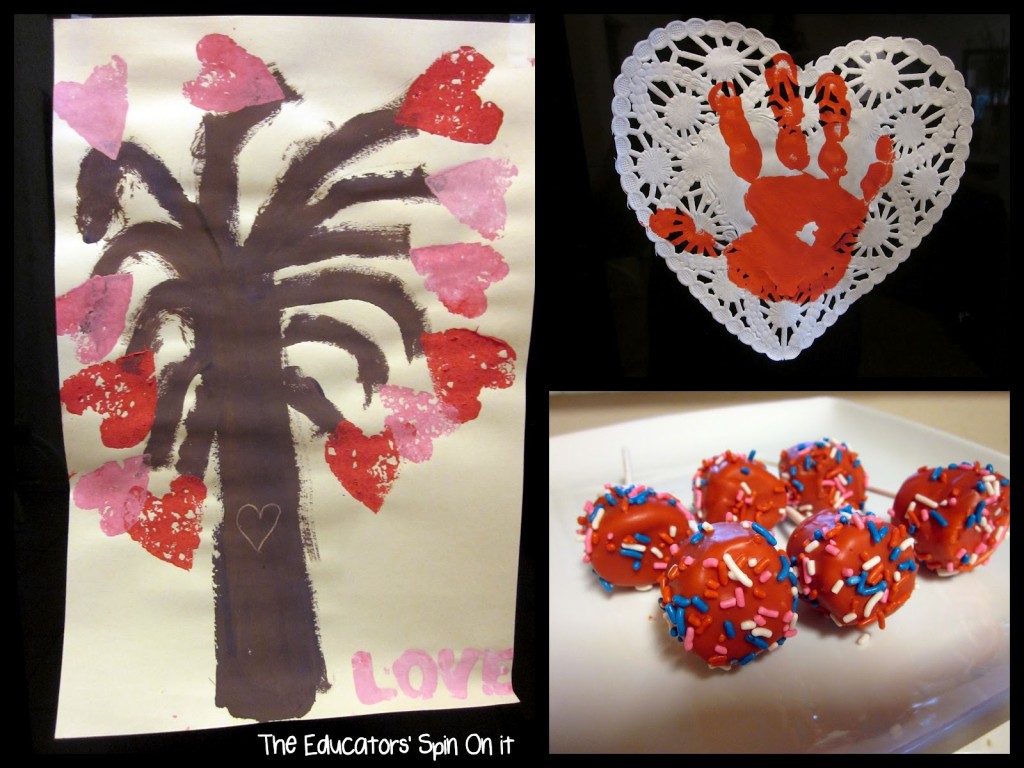 Heart Activities planned for this upcoming week
We're going to stamp using heart cookie cutters with many different colors. Once dry cut out the hearts and place them into the matching color word.
Resist Painting with Water Colors
Watercolor hearts with all the colors. First, write the color words with a white crayon for some resist painting.
Patterning & Counting Hearts
We created heart patterns and counted with hearts in Hindi and English. Then we even created our own little heart chart with number words.
Now that we're working on color words I found a few great sites for more activities.
Colors of Love Sight Word Game from Criss-Cross Applesauce
Paper Bag Color Book from Share and Remember
Rainbow Sensory Tub from No Time For Flash Cards (One of my Favorite Sites)
Need some ideas for Valentine's Day Check Out Our Pinterest Board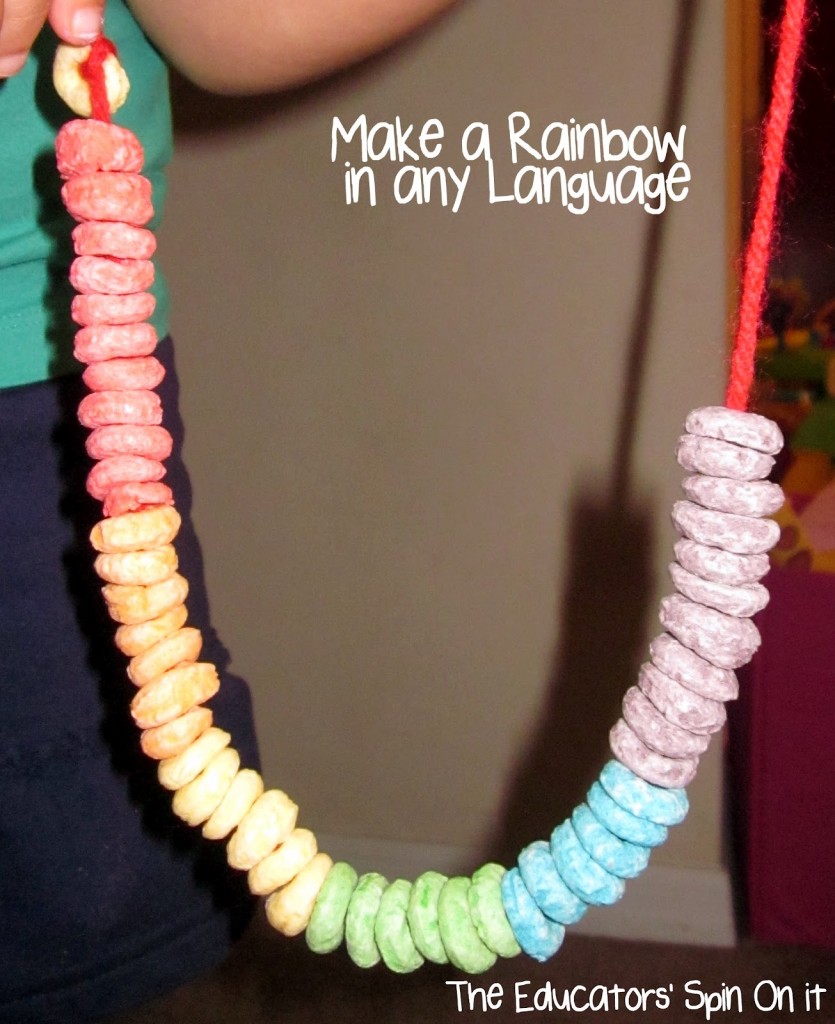 Here are some other Heart Inspired Posts for you from The Educators' Spin On It!
Hope you have a very special Valentine's Day with your loved ones. And who knows maybe learn how to spell a new color word 🙂