It's blueberry picking season in our part of the world! We had so much fun this weekend with friends at a local blueberry patch.
There's is just something magical about going with your family to pick food from the earth together. From birds, bunnies, butterflies and even baby bird just born we really felt one with nature.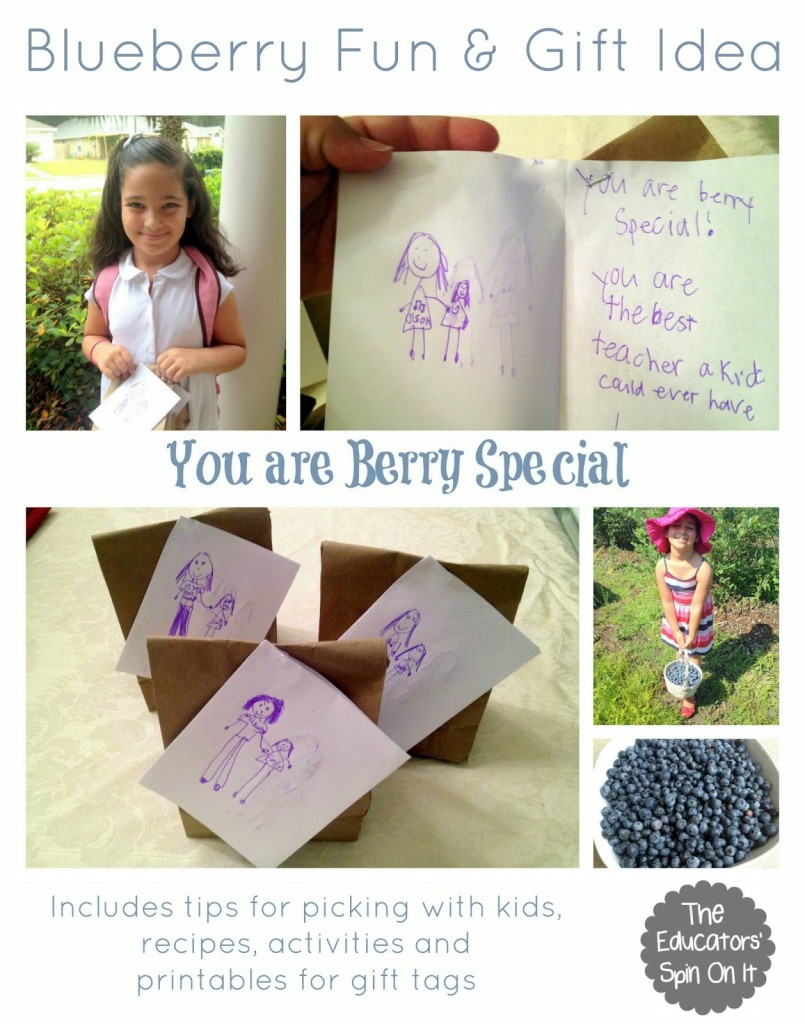 We even ran into Amanda's family while we were there. I can't believe how our girls had basically grown up picking berries together.
Can you guess how old they are in each picture?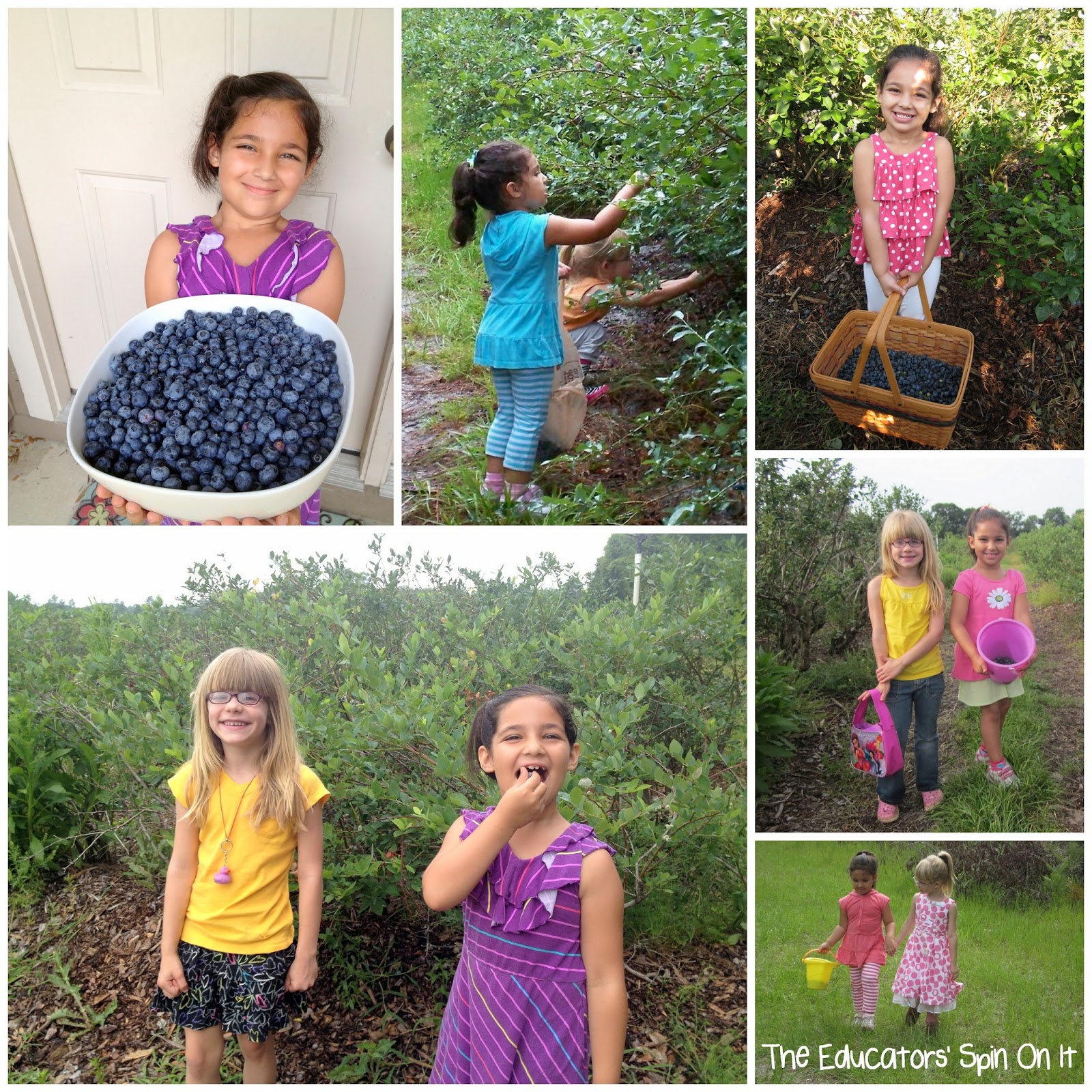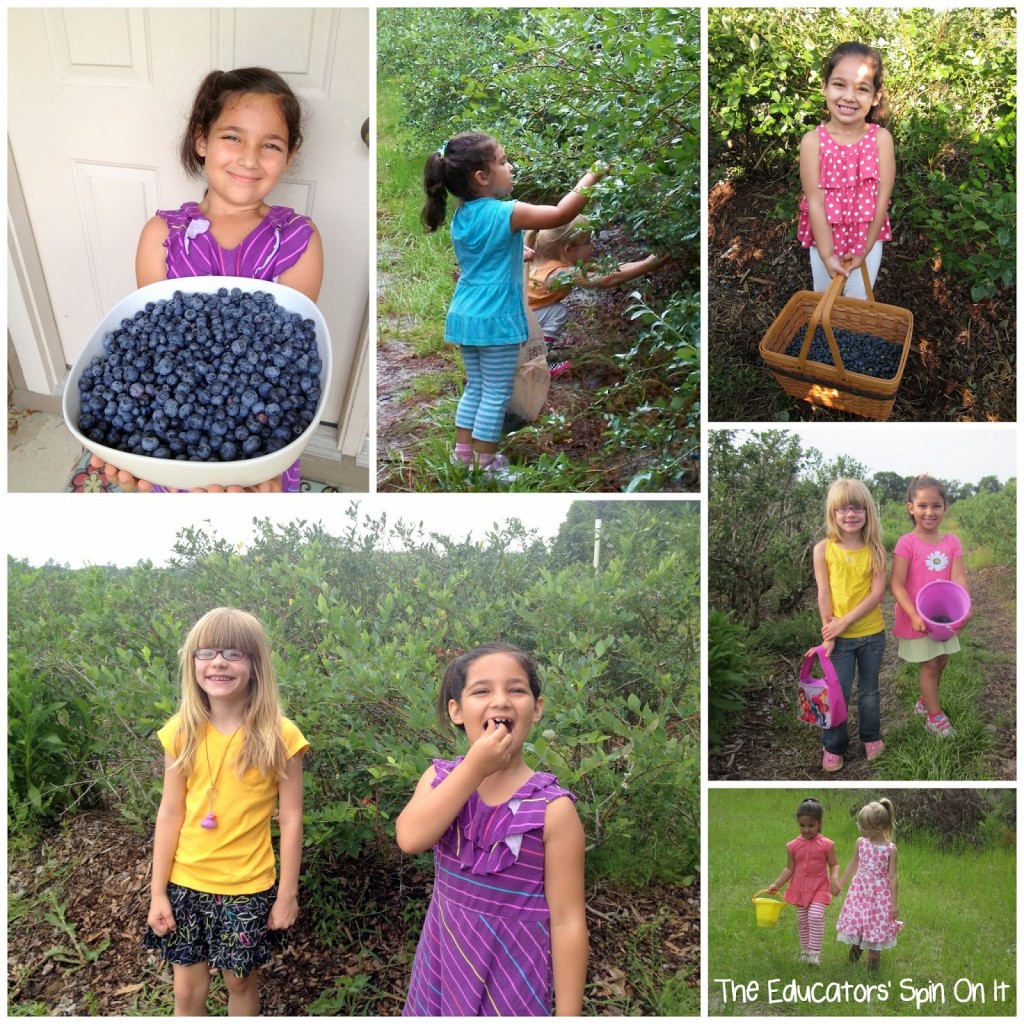 Blueberry Gift Idea for Teachers
We picked for a few hours and came home with a treasure full of blueberries. While we were picking we decided to surprise someone with fresh berries. We've been working on Acts of Kindness with our family.
So glad we talked about it because when we arrived home we had more than we really needed as a family. Even after washing and freezing, here are some tips, for future adventures with eating blueberries.
My daughter decided that she wanted to bring them to her teachers at school. My husband is going to drop them off at the Hope Lodge on his way to work. A recent facebook fan even suggested giving to your local firefighters. What a special treat to have handpicked blueberries just for you!
Who would you give your blueberries too?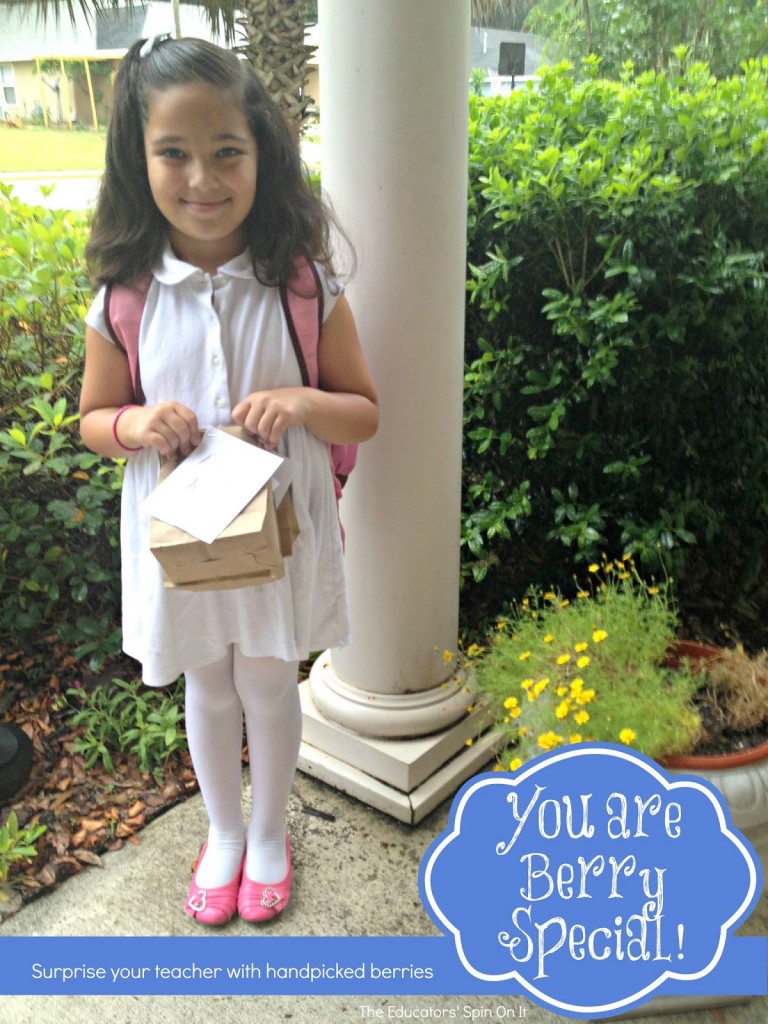 We kept it simple and I'm sure you could go all fancy but it was my daughter's creation and from the heart which is the best gift of all.
She hand made her cards to each teacher with a message that says "You are BERRY special!" She also drew a picture of her teacher and her on the front.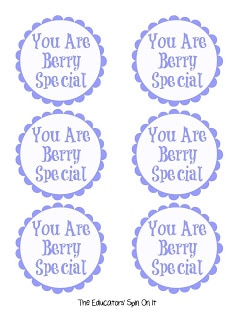 Here's a printable if you are bringing a special Berry Treat to your child's Teacher this berry picking season. I think doing random gifts throughout the school year are a great way to show your appreciation to your child's teacher with little things.
Here are some Recipes for Blueberries and Tips for Picking Blueberries with Kids.
Look what we found at the library this week too after she passed out our blueberries! Ordinary Mary's Extradordinary Deed by Emily Person. I love when you can find books that relate to what you're doing in real life.