A collection of teacher appreciation gift ideas your child can make to give a special thank you to their teacher. Explore these gift ideas for teaching your child to show kindness at school to their teacher with a special gift of thanks.
Here's how…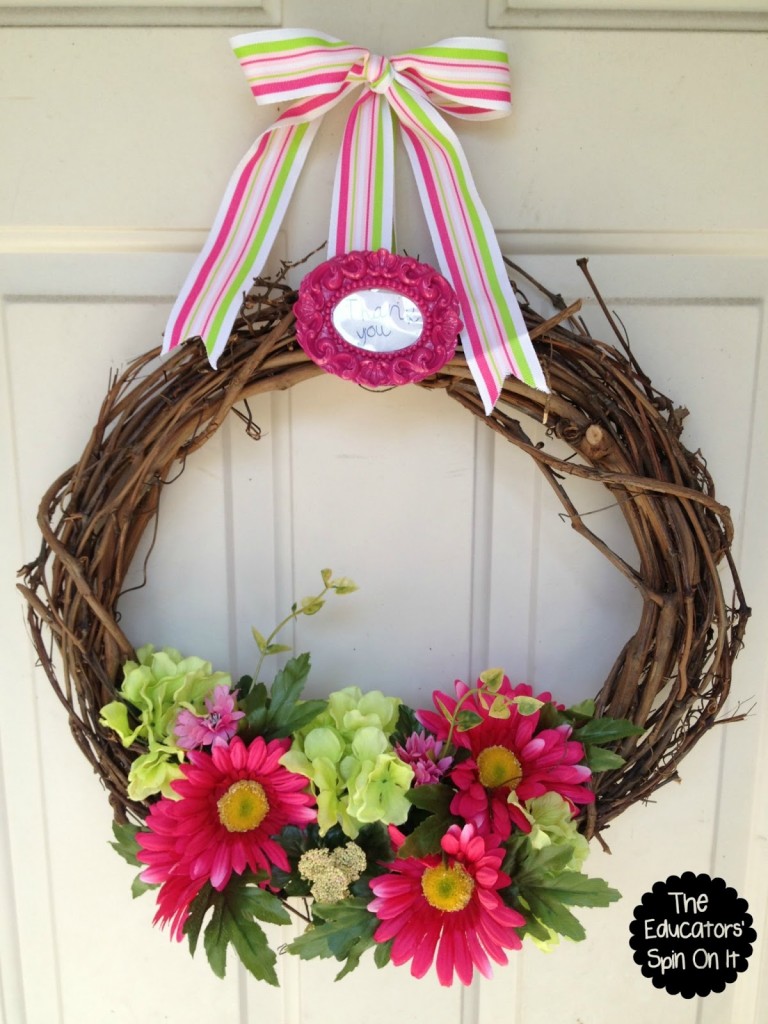 We were so thrilled when Lauren from Tutu's and Tea Parties invited us to host this week's Kids for Kindness Challenge on The Educators' Spin On It. Each week she shares ideas for ways to encourage your children to do random acts of Kindness.
We decided we would give you and your children a challenge that will help you to prepare for Teacher Appreciation Day!

Random Act of Kindness: Surprise a teacher with a gift of gratitude.
After teaching in a variety of schools for 12 years I have a deep understanding of how much teachers do for our children. They spend countless personal hours and personal money to ensure their students are learning and have all that they need to succeed.
Over the years I've seen schools that were full of gratitude and schools that, unfortunately, never really saw appreciation from the parents. I encourage you to step up and if you are at a school that shares their gratitude all the time for their teacher reach out to a neighboring school within your community and share some love to them! 
I promise you they are working so hard to give all students a chance to succeed and make the best of themselves every day.
As you're showing gratitude make sure you involve your child in the process. So many times we do things behind the scenes to not interrupt student's learning time but it's important for them to know that we value their teacher and that we value their education. Lots of times there are teacher luncheons that happen but your child will never know about them. Have them go shopping with you to pick out your contribution. Make your shopping list together or make the food items or craft items together. If they purpose a gift encourage them to wrap the gift and make a hand written note to go along with it. A  handwritten note or picture from a student means the world to a teacher!
We've gathered some of our favorite  Thank you Ideas for Teachers for you to be inspired by.

Teacher Appreciation Ideas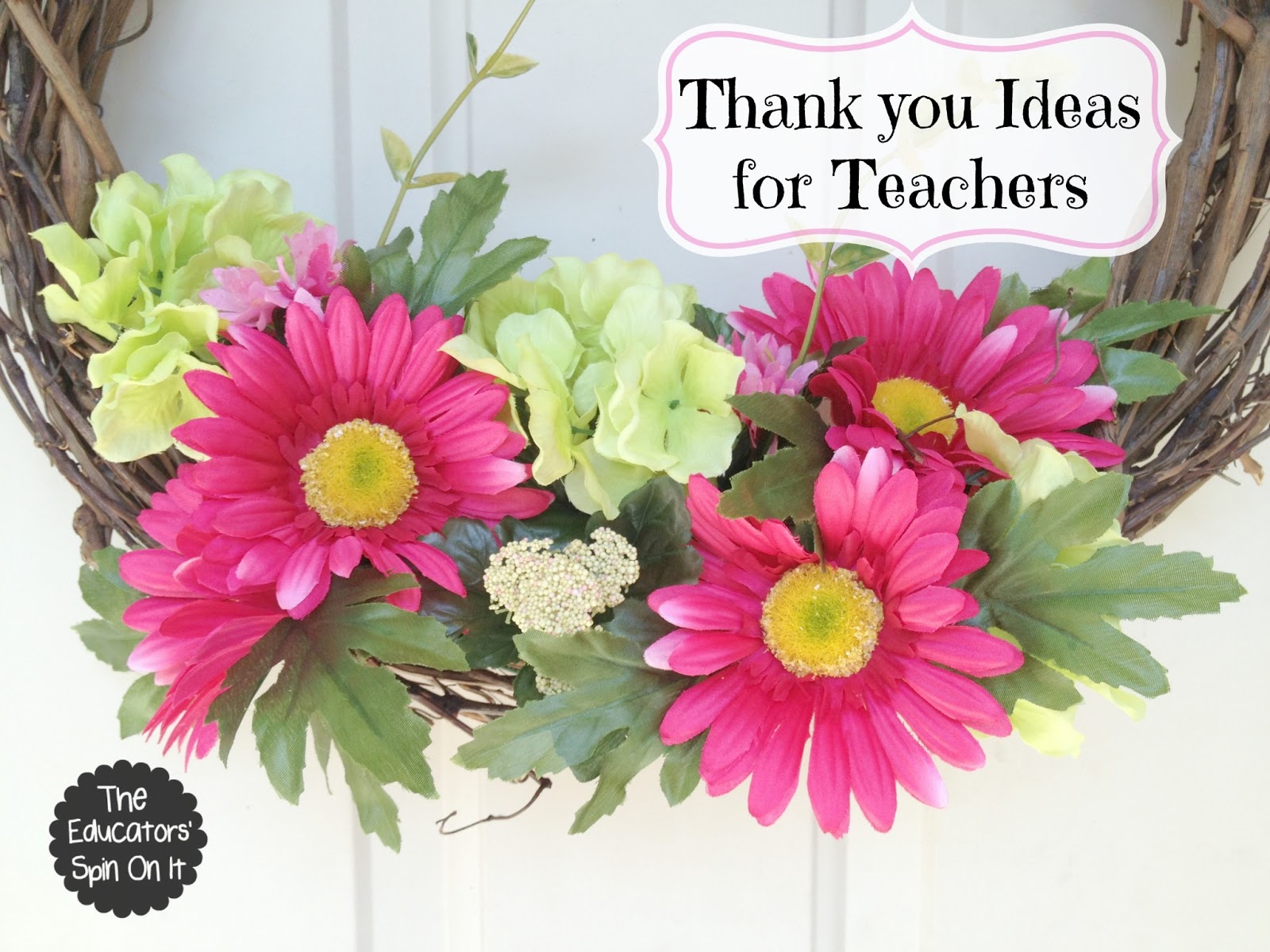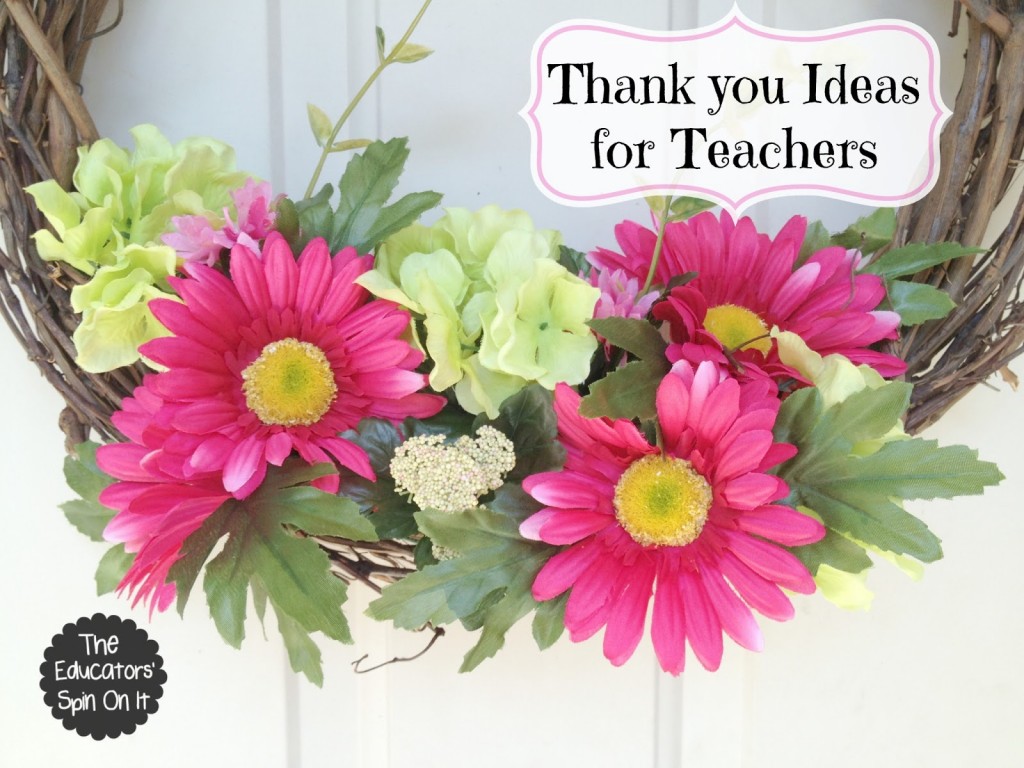 Make A Classroom Wreath for Teacher Appreciation Day
My daughter is always wanting to buy flowers for her teaching or pick the weeds on our way to school to give to her.  It's so sweet!  I wanted to encourage her to think of a way she could make the flowers last and remember her this year in First Grade.  We went to Michaels and found the perfect gift.  A Classroom Wreath.  We selected a few flowers, a wreath, and a colorful ribbon to tie at the top.  She also found a little frame that she wanted to write Thank You on.  
You could also write the Teacher's Name too in the frame or dangle the letters of your child's teacher or thank you.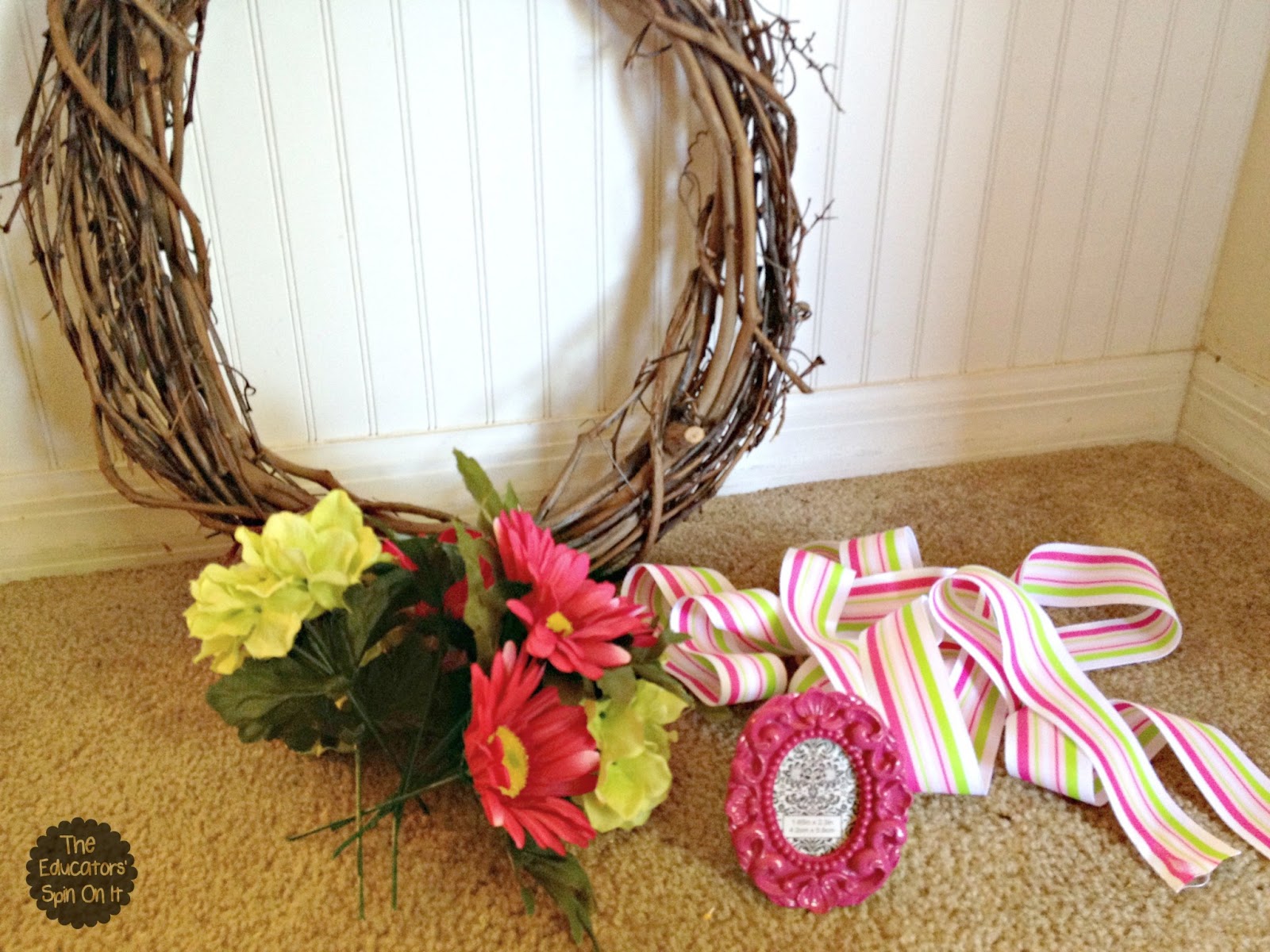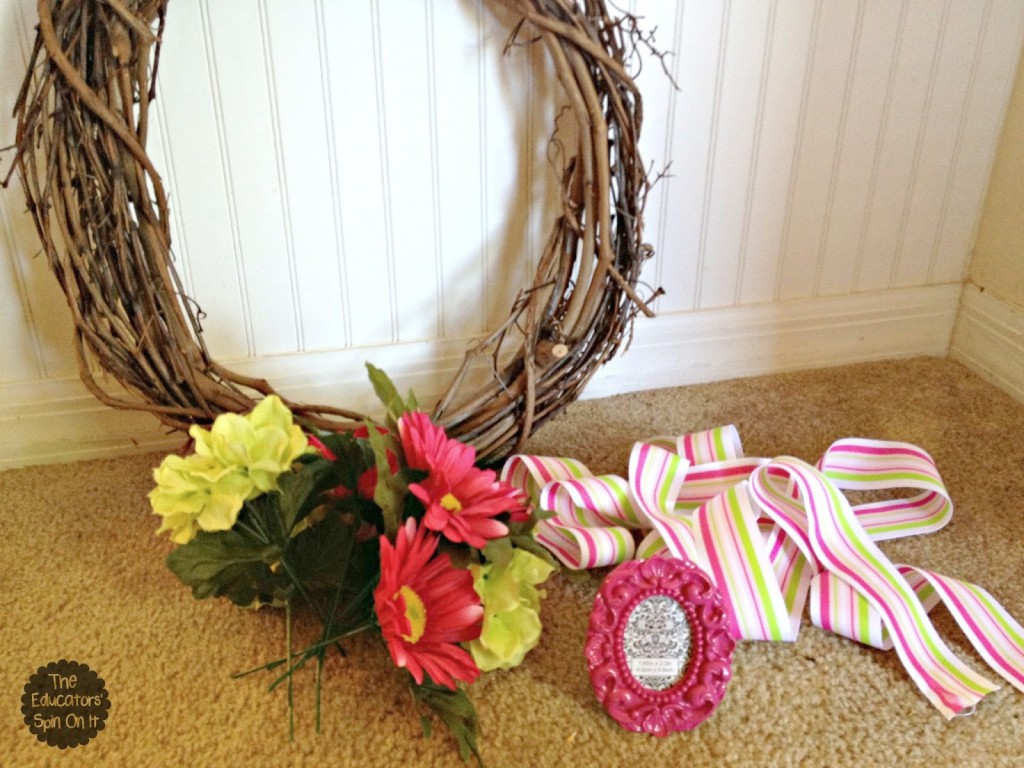 Truthfully this was super simple but the effects are beautiful and she is so proud of her own work for her teacher. You could always consider doing a miniature version if your child has multiple teachers and you're working within a tight budget.
To get started I used a wire cutter and cut the flower stems to the appropriate lengths for the wreath and then let her create a design. Once she had a plan she simply slipped the flower into the grapevine wreath. Once in place I helped to secure the flowers by bending them from behind, you could also use wire to attach them. I did the simpler route so that she felt she had made the wreath on her own.
Then she tied the bow at the top to hang the wreath from using the ribbon she has selected at the store.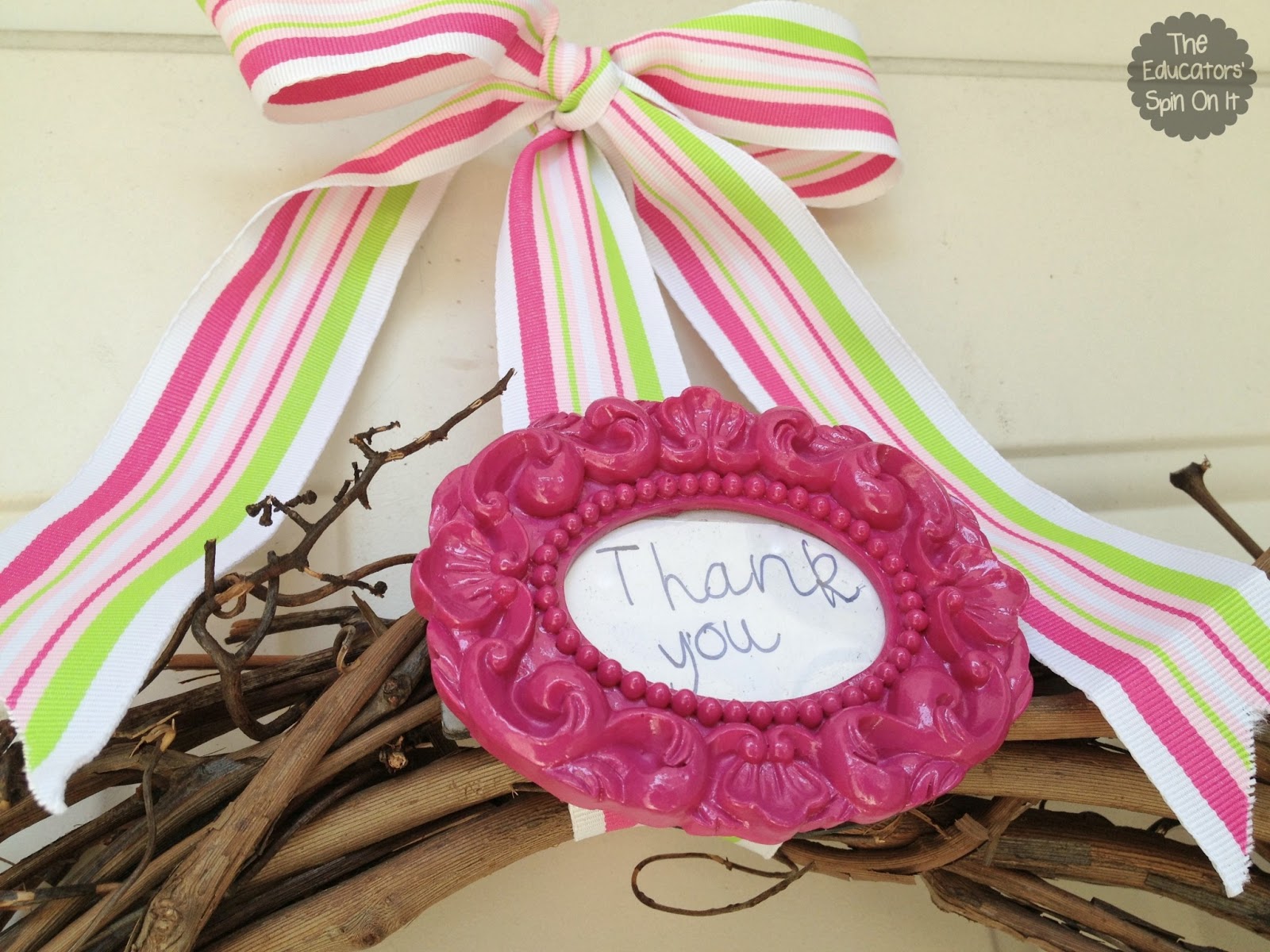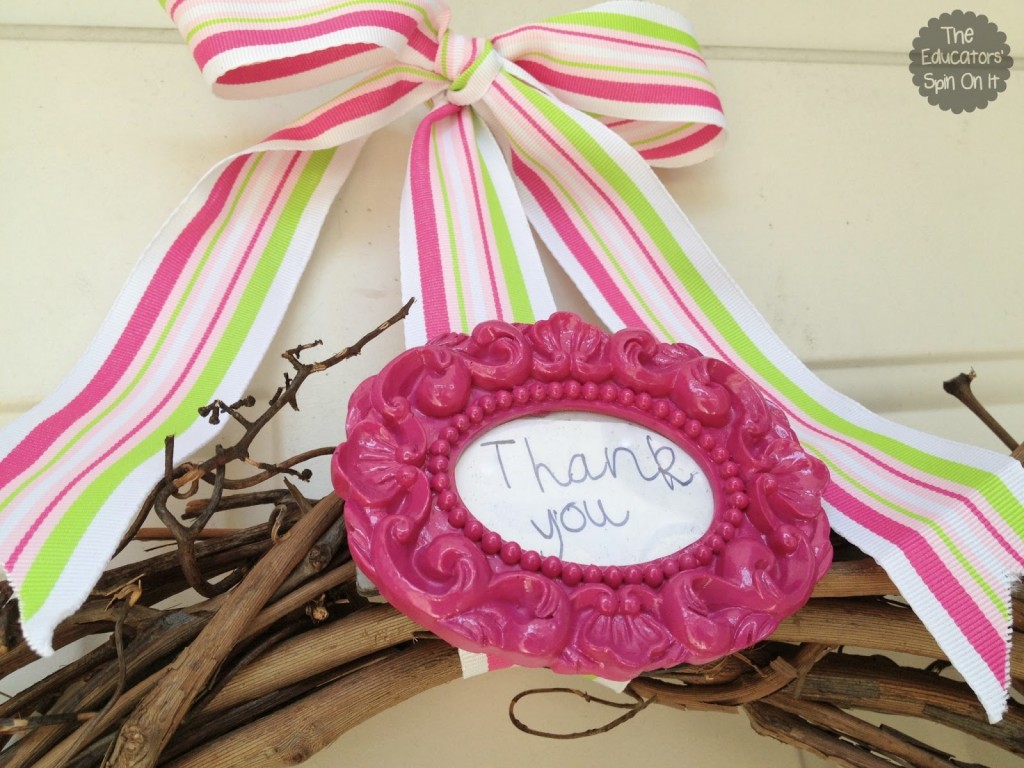 The last thing she added was her personal touch of Thank You onto the frame.  I've noticed these tiny frames in many stores this season.  Even something as simple as this with a simple hand drawn picture and the words thank you will make a teacher smile!
There you have it flower, ribbon, frame and it's all ready to hand in your child's classroom so that she can have flowers year round!  If you were doing this as a group project you could consider adding gift cards or hand drawn pictures or photographs of each of the students to make it more memorable.
You may also enjoy these Teacher Gift Ideas and Videos for Teacher Appreciation
Now it's your turn! How will you show your appreciation with your child for a teacher?
FYI… just a thought after looking at Pinterest, I would recommend that you do not use a large number of school supplies to make your classroom wreath like crayons, pencils, or rulers, it will drive them crazy that they can't use them, trust me school supplies are limited in many schools.