A large collection of stories for kids about India that highlight India's culture, India's mythology, and even the flavorful food of India! These beautiful picture books will help your child learn and appreciate what makes India so special.
Let's get ready to go on an adventure to India through this hand-picked collection of children's books!
My husband is from India and we are always looking for books for our children to learn about India. We select books to recommend that discuss the land, landmarks, social life, festivals, language, religion, folktales, events, and clothing.
Anything that we can use to encourage our children to learn about their culture since we can't visit there all the time. Of course, nothing can replace an actual visit to spend time in the daily life of a culture, especially in India.
Here are a few photos of our everyday experiences when we brought our daughter for the first time a few years ago for my sister-in-law's wedding. She enjoyed a rickshaw ride, playing with the front gate, and even learning to sweep with an Indian broom.
Here's a peek at our latest trip to New Delhi India with both of our girls and their cousins.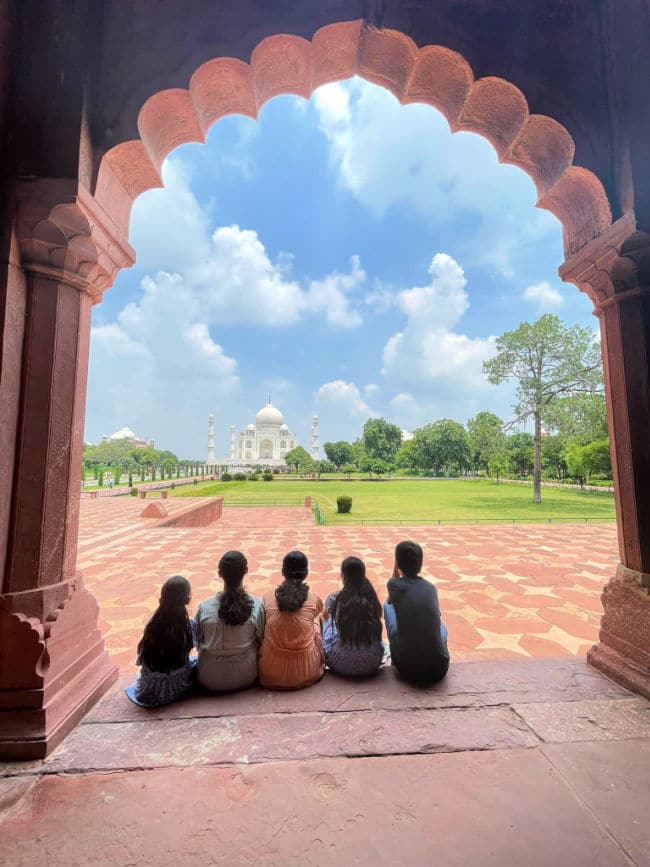 This post contains affiliate links to Amazon
Books about India for Kids
Here are some of the books that we've been enjoying in our house about India.
Informational Books about India
Starting with the facts about India is a good place to begin this learning adventure with your child. Take a moment and find on your map where the country of India is located and its 1.38 billion citizens.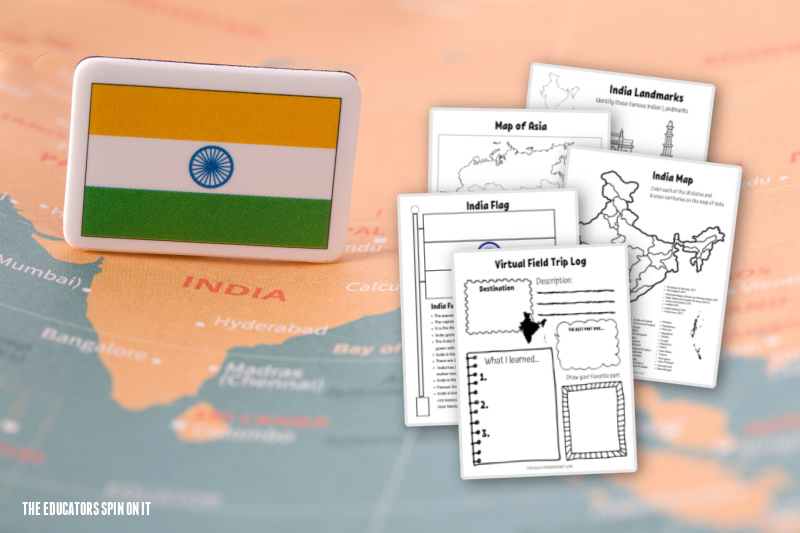 Books About Daily Life in India
The next types of books to explore are the daily activities that happen in India.
Books for Learning about Clothing from India
One special thing that your child may notice is that fashion can look different when you're connecting with families from India. Take this time to learn about Saris and Lenghas and even the Bindi's the women from India will where at times.
Stories from India for Kids
There are so many stories and folktales that have come from India since it's beginning of civilization, many years ago. You may even spend some time exploring how old India is.
Books about Food in India
The food that can be found in Indian kitchens and restaurants is full of flavor and aroma. It's personally one of my favorite types of food. Here's a peek at a few of our favorite Indian recipes to make with kids.