Take a look at this growing list of adorable Holi books for kids to learn about this Hindu festival. Explore and learn about the festival of colors as Hindu families welcome spring.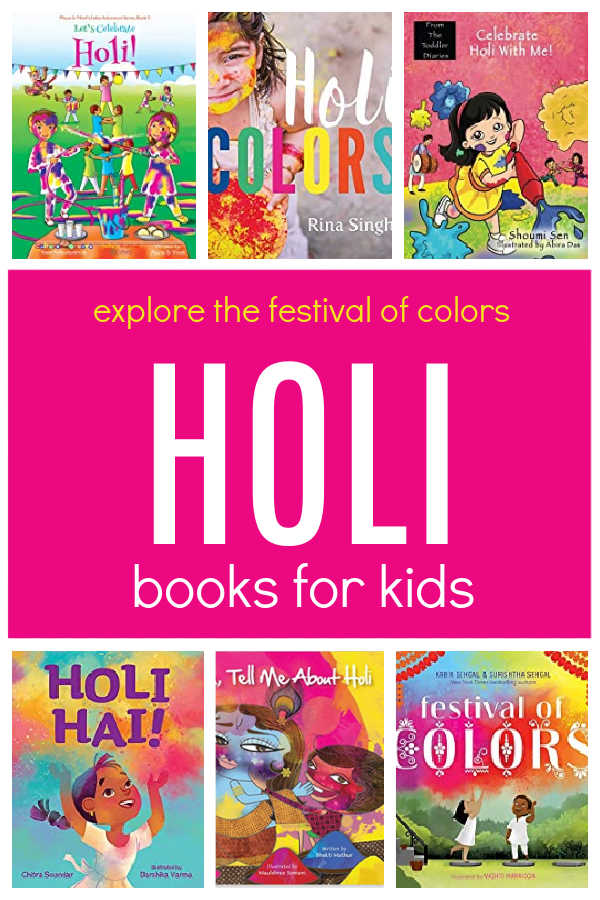 In recent years there have been so many more diverse children's books published. One of the topics that have grown in options is these colorful Holi books for kids.
Holi Books for Kids
One of my favorite holidays to celebrate with my family is Holi. A playful day full of colorful fun as we welcome spring. Here are some adorable Holi books to go along with this Hindu Festival of Color.
What is Holi
Holi marks the beginning of spring after a long winter, symbolic of the triumph of good over evil.
Holi is a popular ancient Hindu festival, also known as the "Festival of Colours" and the "Festival of Spring".
Holi is celebrated at the end of winter, on the last full moon day of the Hindu luni-solar calendar month marking the spring, making the date vary with the lunar cycle.
Here's a colorful collection of children's books about Holi!
Disclosure: This post contains Amazon affiliate links.
Let's Celebrate Holi! by Ajanta Chakraborty
Festival of Colors by Surishtha and Kabir Sehgal
Celebrate Holi With Me! by Shoumi Sen
We Throw Color on Each Other! by Kavita G. Sahai
Amma Tell Me About Holi! by Bhakti Mathur
Why do we celebrate HOLI by Anitha Rathod
Holi Colors by Rina Singh
Dev and Ollie: Colour Carnival by Mrs Shweta Aggarwal
Rani Celebrates Holi by Anita Badhwar
Holi (Festivals Around the World) by Grace Jones
Holi (Celebrations in My World (Library) by Lynn Peppas
Crayola ® Holi Colors by Robin Nelson
Holi Hai! by Chitra Soundar
Holi by Rebecca Pettiford
Holi Activities for Kids
You can use these Song for Holi for Kids to go along with these colorful children's books about Holi!
You can extend these Holi books by
Want to learn more about India? Here's a peek from our view at our front gate in India.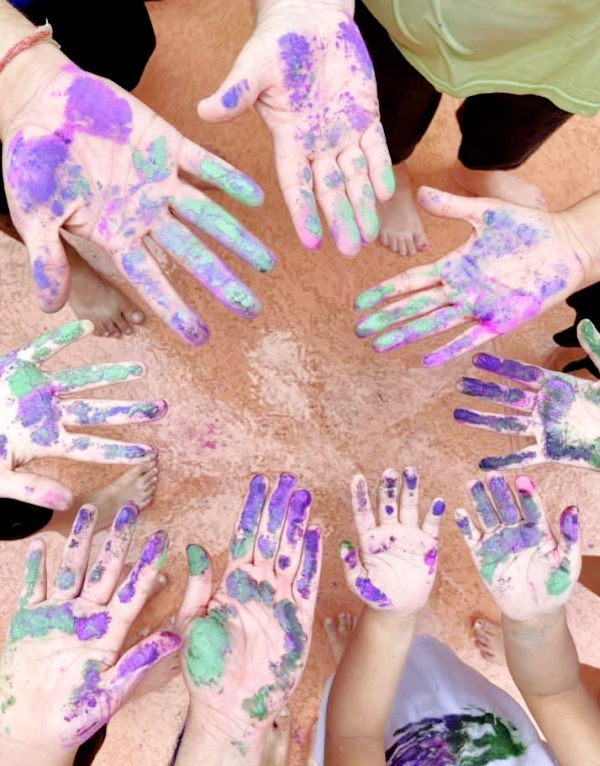 Explore more Hindu Books for Kids
Here are some of our favorite ways to decorate when we celebrate with friends as we celebrate Holi.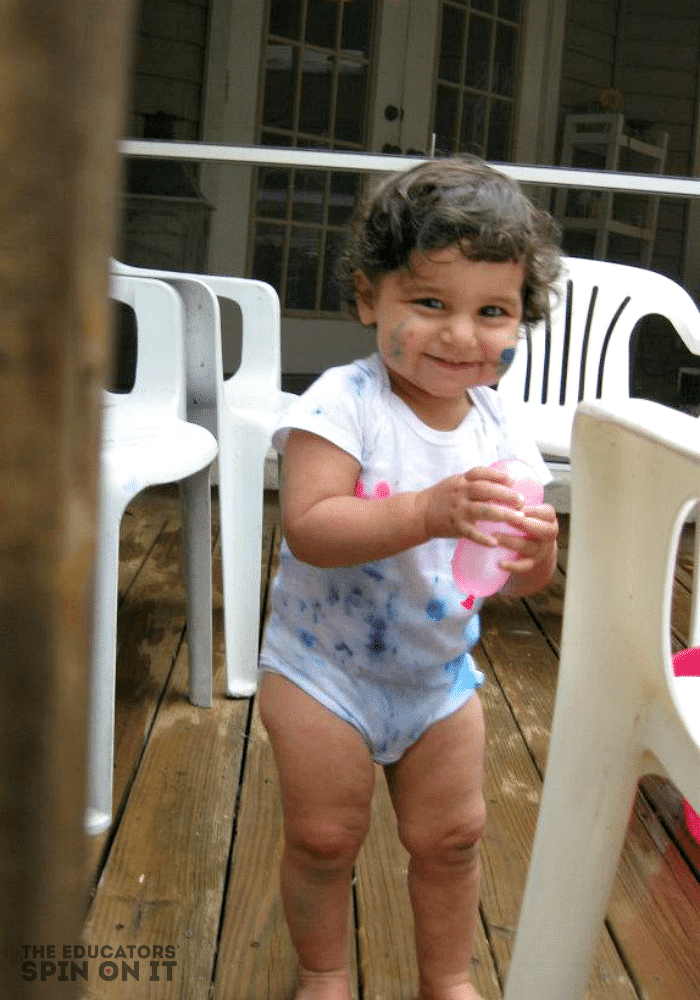 Looking for Holi Activities? Try these…