Encouraging kids to learn about the world is so much fun with art. Here's a colorful way to explore rangoli designs with kids as you learn about India. Rangoli designs are often used to decorate the entry to homes during Indian festivals including Diwali.
Rangoli is one of the most popular art forms in India.
Here's how you can make your own Rangoli at home!
This post contains amazon affiliate links
Rangoli Design Ideas for Kids
Rangolis are special patterns made usually from rice flour and sugar or materials such as cereals, pulses, grains, sand or beads. They combine dots, lines, flower designs to create colorful designs on the ground in homes in India and throughout the world, especially at Diwali time.
The motifs used are usually taken from nature or geometric patterns using lines and shapes, drawn around a grid of dots. Rangolis are particularly popular around festivals such as Diwali – the Hindu festival of light.
Materials for Rangoli
How to Make Rangoli Art Designs with Kids
1. Place Salt into ziplock bags and then squirt in two drops of Food Coloring . Shake the bag until all of thesalt is colored. Continue until you have made all of your desired colors. Allow to coloring to dry before using for best results.
2. Apply small thin layer of glue onto the Rangoli design that you have drawn or printed. Then sprinkle the desired colored salt onto the areas.
*If you're applying to the ground just simply design and the sweep up once complete after the festival, no glue needed.
3. Apply glue to additional areas once you've applied the first color. Continue until you have filled all of the rangoli art design in. You can blow any additional colored sand off in between colors.
4. Allow image to dry. Mount onto recycled cardboard for additional support. When complete this is a fragile piece of art. However, it provides such an opportunity to develop fine motor skills and an appreciation of Indian culture it's so worth it.
Printable Rangoli Designs
We used a printable versionof a Rangoli as a beginner for my kids. On our sidewalk and doorway for Diwali though we do use some Rangoli stencils and also I have my kids create their own designs with sidewalk chalk.
Take a peek on Pinterest to see all the gorgeous way to create your own Rangoli or see a few video tutorials of hand made rangoli designs .
Click now of 8 Easy Diwali Crafts for Kids
Rangoli Books for Kids
Click on images for more details about these Rangoli Products that I recommend as you explore this Art form from India. Here are a few fun books too to learn about Rangoli.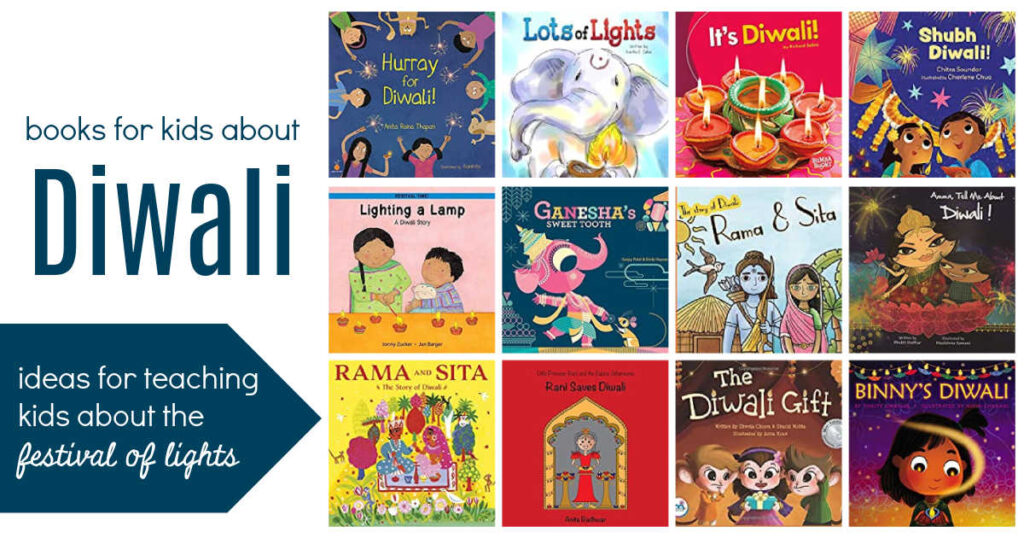 Click now for the Best Diwali Books for Kids of All Ages
Rangoli Stencils
Rangoli Stencils are available to purchase through the markets in india but luckily you can also find them on amazon. Our favorite is the one featured here with the footprints.
Have you noticed the recent growing trend many Mandala designs available?
Rangoli Activity Ideas from Amazon
Here's a few videos of how to make Rangoli Art at home with colored sand.
Diwali Activities for Kids
I'm sharing this Diwali inspired post today as part of a series of posts from bloggers and the Multicultural Kid Blogs. Click Here to visit the other ideas that they've shared for Diwali.
Kids Activity Ideas for Diwali from The Educators' Spin On It