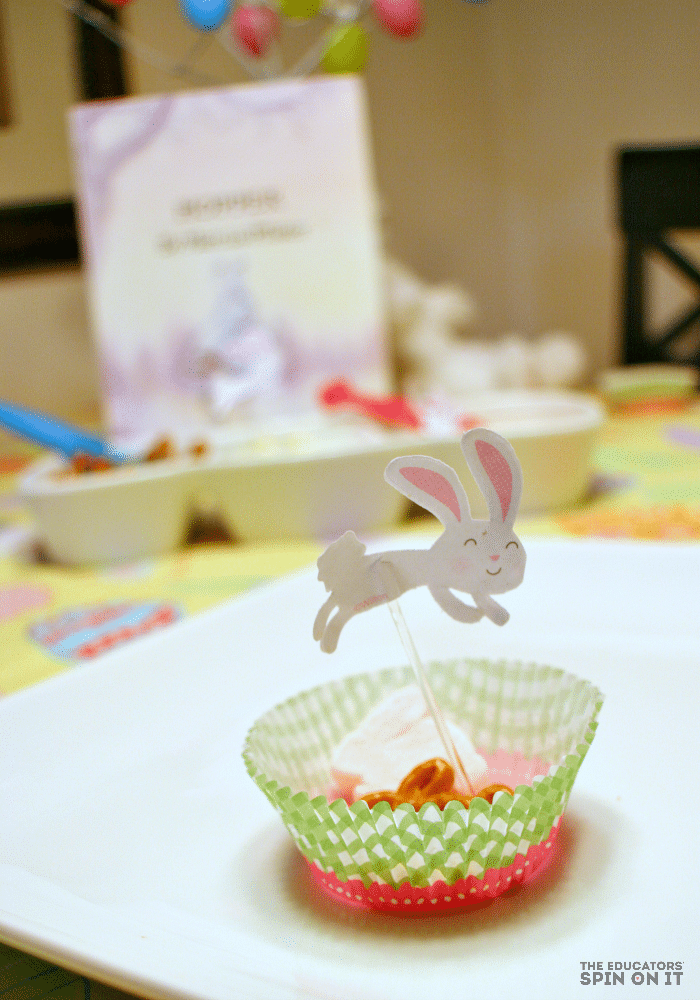 Hopper Hunts for Spring Activities
This month we're featuring books by Marcus Pfister for the Virtual Book Club for Kids. He's quite famous for his Rainbow Fish Books but I am in love with his little character Hopper. We're sharing a fun way to welcome spring with Hopper.
This post contains affiliate links to Amazon
Learning about the Elements of spring can be a lot of fun with young children. It can be a season of mystery as the snow melts and new life is blooming all around. Taking a Photo Scavenger Hunt can be one of the first ways to start discovering the changes.
Spring Activities
Hopper Hunts for Spring Activity
We extended the book Hopper Hunts for spring by creating our own Hopper Scavenger Hunt around the house. My 7 year old daughter designed the game on her own by creating a map and then writing out her own clues for it. It was a fun way to sneak in some writing at home.
Bunny Themed Snack Idea
Part of the Hopper Scavenger Hunt was to collect items for our Bunny Themed Snack. We gathered the following items on our Bunny Scavenger Hunt. We found ours at Target.
Bunny Snack Learning
We were able to extend the learning with our snack time with a little bit of patterning, one to one counting and even sorting.
Patterning

Counting

Tracing

Color Matching

Word Recognition
This post contains affiliate links to amazon
Marcus Pfister Spring Themed Books
If you haven't read the Hopper Books by Marcus Pfister I encourage you to take time this spring to read them with your child. Here's our favorites.
You may also enjoy these Easter Themed Activities for kids…